Remembering Wendy Rieger
Beloved Washington, D.C., television news anchor Wendy Rieger sadly lost her battle with glioblastoma over the weekend. She was 65 years old.
Wendy Rieger was diagnosed with glioblastoma, the most common form of brain cancer, in May 2021. She also had open heart surgery in October 2020.
Once news of Wendy's death broke over the weekend, an outpour of support began to flood in. The governor of Maryland even took to Twitter to express his condolences, calling Wendy "one-of-a-kind."
Beloved Washington, D.C., television news anchor Wendy Rieger sadly lost her battle with
glioblastoma
over the weekend, just one year after announcing her diagnosis. She was 65 years old.
"We lost our smart, vibrant, wonderful Wendy Rieger today," NBC4 Washington posted to Twitter on Saturday, April 16.
Read More
"Wendy loved life as much as it loved her. She has so many passions and lived life sharing them with everyone she could. For more than 30 years,
NBC4 Washington
viewers benefited from her unique style that blended humor, intelligence and compassion, and we are all better for knowing her."
REMEMBERING WENDY RIEGER: Wendy Rieger, our dear News4 anchor and reporter, has died after a battle with Glioblastoma. She was 65. https://t.co/ffrkWTT384 pic.twitter.com/6HNiErJw5h

— NBC4 Washington (@nbcwashington) April 16, 2022
The NBC4 Washington revealed that Wendy had undergone surgery and other treatment methods to hopefully cure her brain cancer. Unfortunately, almost a year after she announced her glioblastoma diagnosis in May 2021, her cancer returned "aggressively" a few weeks ago. She passed away on Saturday, April 16, whole holding the hand of her husband, Dan.
Wendy retired from the television station in December 2021 with "an intent to savor the rest of her life and start a new chapter."
"We send our love to Dan, who was a colleague of ours for decades, and to her brothers, nieces and nephews and many, many friends," the NBC4 Washington statement read.
According to the station's tribute to Wendy, she came to Washington, D.C., to study journalism at American University (Class of 1980). Her love of journalism started in radio; her voice filled the airwaves of the university's WAMU 88.5, and later, WTOP-FM, Washington's radio station.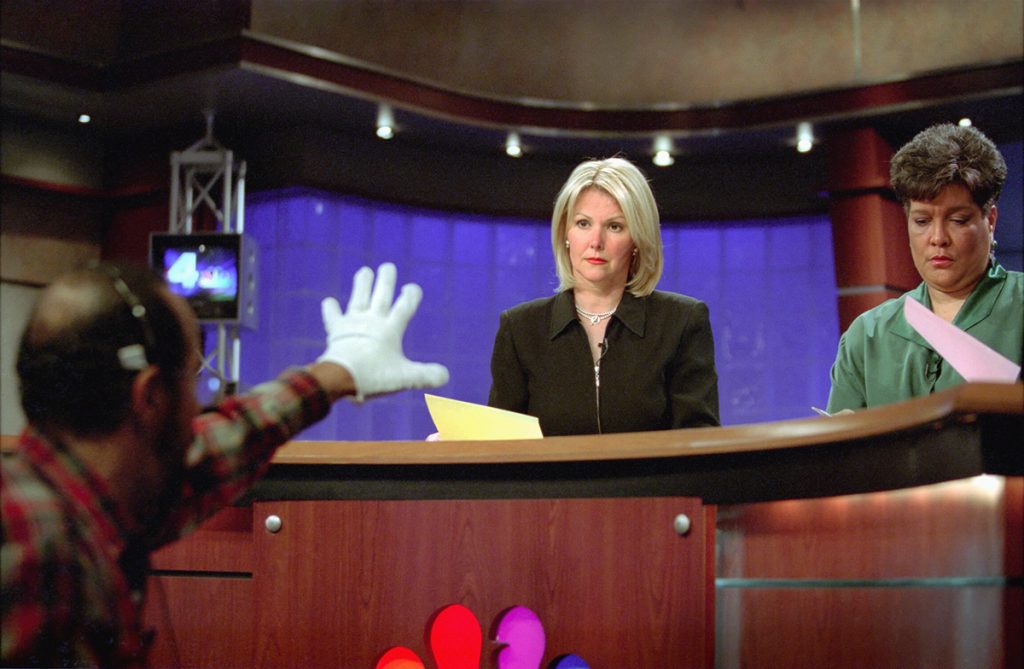 She later joined the NBC4 Washington team in 1996. According to the station's tribute, during her career, the award-winning journalist covered a variety of world events, including hurricanes up and down the East Coast, the Olympics in Brazil and a royal wedding in England.
Outpour of Support for Wendy Rieger
Once news of Wendy Rieger's death broke over the weekend, an outpour of support began to flood in.
Muriel Bowser, mayor of Washington, D.C., took to Twitter to voice her grief over Wendy's death.
I'm heartbroken over the passing of one of DC's most beloved anchors, Wendy Rieger.

Wendy delivered the news honestly — with humor, heart, & expertise and she will be missed dearly. Our hearts are with Dan, her @nbcwashington family, and the many, many people who loved Wendy. pic.twitter.com/BAWSJJK3U9

— Mayor Muriel Bowser (@MayorBowser) April 16, 2022
"I'm heartbroken over the passing of one of DC's most beloved anchors, Wendy Rieger," the mayor tweeted. "Wendy delivered the news honestly — with humor, heart, & expertise and she will be missed dearly. Our hearts are with Dan, her @nbcwashington family, and the many, many people who loved Wendy."
Even Maryland Gov. Larry Hogan expressed his condolences for Wendy's passing, calling her "one-of-a-kind" on Twitter.
Wendy was one-of-a-kind and will be dearly missed.

Our heartfelt condolences are with her family, her @nbcwashington colleagues, and all those who loved her. https://t.co/ADkmsjQc25

— Governor Larry Hogan (@GovLarryHogan) April 16, 2022
Everyone, including her former co-workers at NBC4, remember Wendy fondly. Following the station's tribute to Wendy on Saturday, current and former NBC4 employees who knew Wendy took to the air on Sunday to share their thoughts on their late colleague.
"She would go out and she would grab a story by the collar, and she wouldn't stop until she had every little detail," reporter Pat Collins said. "But she had a way of telling the story. From the heart. It was impactful. It made a difference."
Retired NBC4 political reporter Tom Sherwood said: "She was always energetic. She was always ready … This is an incredible passing for our News4 family. We will miss her for a long time, and I hope she will inspire many journalists in the years to come."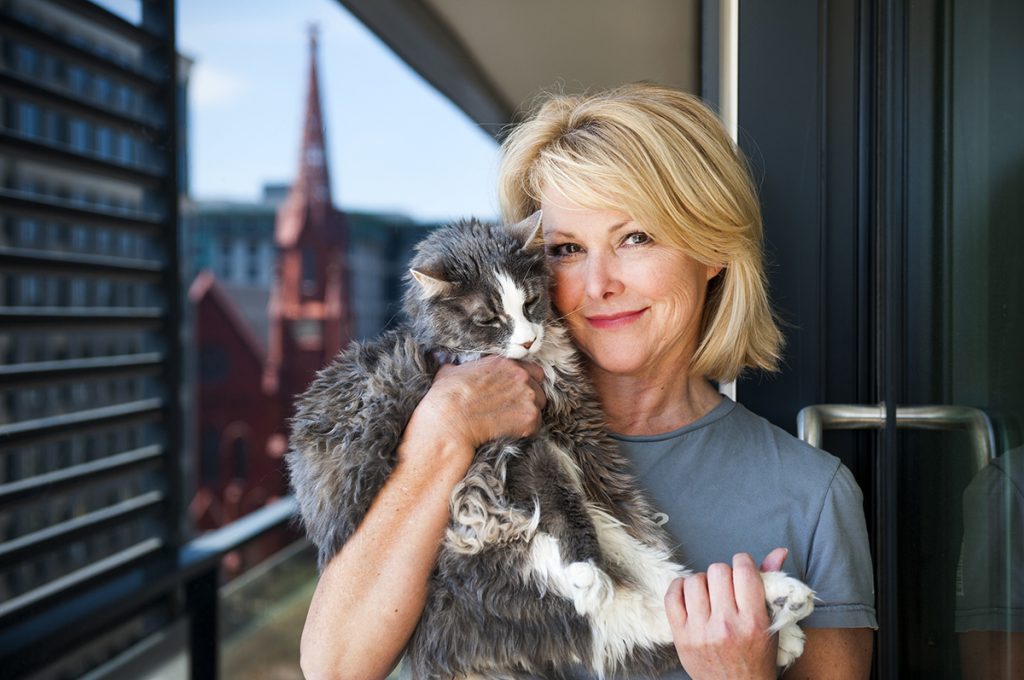 Former Storm Team4 Chief Meteorologist Bob Ryan said: "She would just come in and envelop me in her passion, her brightness. She was luminescent."
And former NBC4 sports anchor Lindsay Czarniak, who reached out to Wendy while she was still a student, called the late news reporter "just so wonderful."
Progress in Brain Cancer Treatment
Wendy Rieger was diagnosed with glioblastoma, the most common form of brain cancer, in May 2021. She also had open heart surgery in October 2020.
After going through surgery last the summer, Wendy gave an update about her health. She said the procedure removed nearly all of her tumor, but she would continue to go through treatment to ensure all signs of brain cancer were gone.
"There's just a lot of things that come into focus very sharply when you are facing a crisis like this that make you, again, at the unluckiest time in my life, I have never felt luckier so and I have to remember that," Wendy told her now-former co-host, Doreen Gentzler, at the time. "I'm just gonna go back to chasing life."
Wendy also said her doctor in Pittsburgh, Penn., was able to remove "99.99999%" of the cancer. She then began treatment at Johns Hopkins in Baltimore, Md. She never specified what type of treatment she was receiving.
Brain cancer treatment has come a long way over the past few decades, but there's still a lot more work to be done. However, there's one exciting development in the field that could be a game-changer for those battling brain cancer or dealing with tumors.
Fighting Brain Cancer With Electric Fields
For patients with glioblastoma, the most common form of brain cancer that's extremely aggressive and fast growing, there's an option that may extend survival time — Optune. The U.S. Food and Drug Administration approved this treatment in October 2015, and it's available to adults 22 years of age or older.
This tumor-treating therapy comes in the form of a cap due that attaches to a patient's head, where electric currents run through adhesive pads. These currents disrupt the division of cancer cells, which can delay the disease from progressing and thus extend the survival time for some patients.
The life expectancy of most patients with glioblastoma currently stands at two years (Wendy Rieger had just one), but during clinical trials using Optune alongside standard treatment, researchers found that this rate went up. For about half of the patients, two more years were added to their median survival, and a third of patients saw their survival rates go up by five more years.
"I just want to emphasize to patients that when I first started doing this in 1999, there were maybe less than 5 percent of patients with this disease that were alive two years," Dr. Suriya Jeyapalan, a neuro-oncologist at Tufts Medical Center, previously told SurvivorNet.
"Now we're getting out to maybe a third of patients alive at five years. This is not your father's brain tumor, and I want to sort of give a message of hope to patients. In the future we'll add to these treatments and make it even better."
Contributing: Shelby Black
Learn more about SurvivorNet's rigorous medical review process.