When their podcast, Dying For Sex debuted in February 2020, 5 million listeners followed the sexual adventures of "Molly," 45, who faced end-stage metastatic breast cancer.
Now Nicole Boyer, who produced and narrated the six-part series, is revealing the identity of her best friend, Molly Kochan, and announcing Kochan's new book, Screw Cancer: Becoming Whole, out today.
Read More
RELATED: 'Too Young' For Breast Cancer? Survivor, Missy Peters, Urges Women Under 40: 'Touch Your Boobs, Know The Terrain'
Written from the hospital, during Kolchan's final months, Boyer shepherded the memoir to publication after her friend's March 2019 death. "Every time I see this photo I smile and my heart breaks just a little!" she writes of the book's cover, below.
"Of course sex is not the only way to find intimacy," Kochan wrote on her blog, titled everythingleadstothis. "But it was my way. Intimacy with others as well as with myself."
The book represents a "lifelong dream" fulfilled, Boyer told the New York Post. "She waited until the last few months of her life to do it. She was thinking the clearest she ever had in her life."
Sex, Death, and Friendship
Dying For Sex shared "the details of [Molly's] hilarious escapades in a story about friendship, death, and what you do with the time you have left."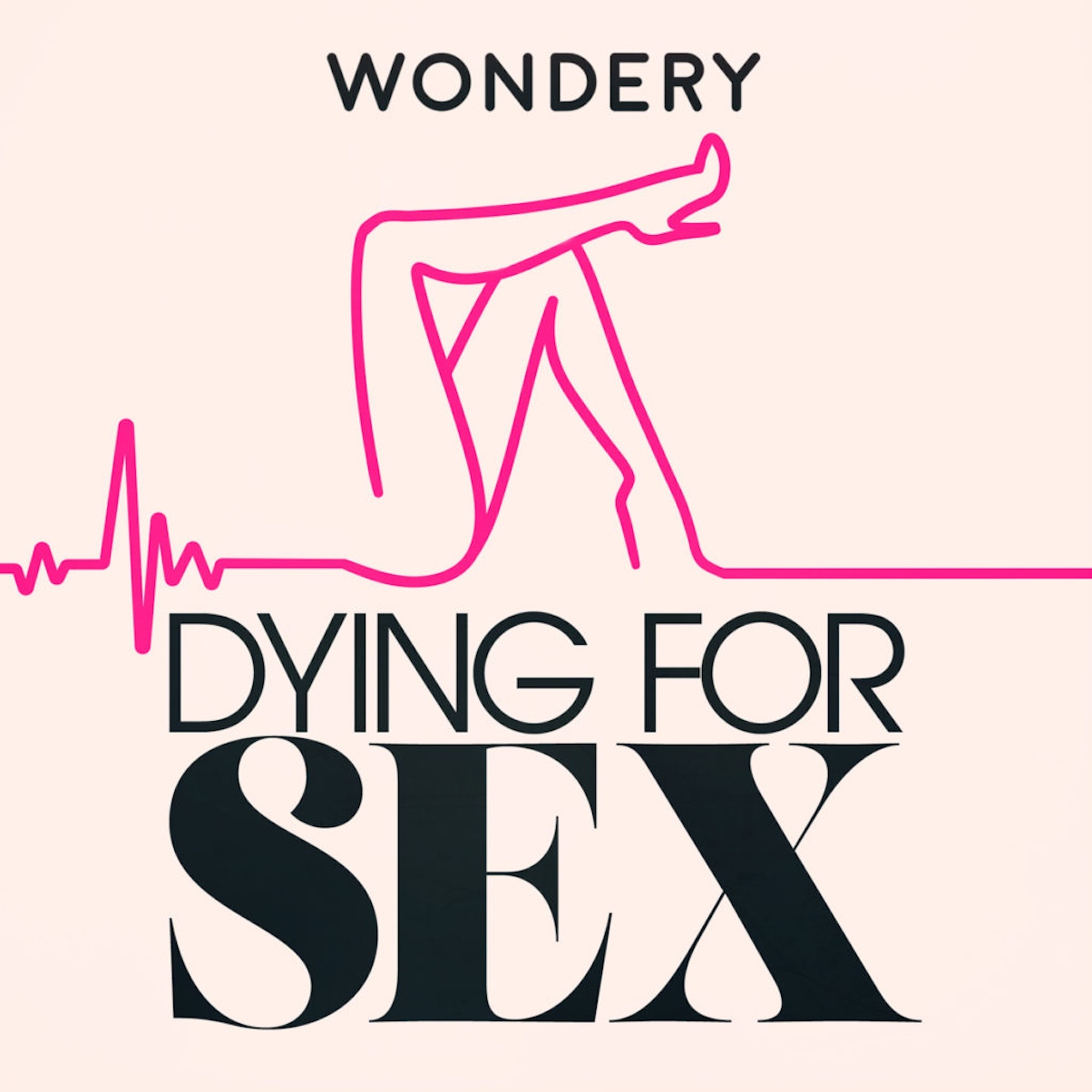 Nicole Boyer turned the sexual adventures of her best friend, "Molly", into a podcast, which has attracted five million listeners since debuting in February 2020.
Insomnia gifted Molly with plenty of time for dates, says Boyer, who now hosts Wondery's Daily Smile. "Her  meds "made her "horny all the time," Boyer told the New York Post. As Molly said, "[My body] needed to be touched."
RELATED: Cancer Slowed Me Down — Dana Donofree on How Cancer Taught Her to Focus
In her final days, Molly met over 183 men, including, Boyer says, "a Ryan Reynolds lookalike … and a European foot fetishist."
Along the way, she modeled lingerie for AnaOne, founded by breast cancer survivor, Dana Donofree.
After her stage 4 breast cancer diagnosis, Molly Kochan modeled lingerie designed for breast cancer survivors for AnaOno founder, Dana Donofree.
The idea for the podcast came after the friends met for lunch in 2018 and Boyer discovered her friend with metastatic cancer had found time for two dates that morning.
RELATED: "Live a Little!" A Young Woman's Inspiring Decision To Forego Chemotherapy And Embrace The Brief Time She Had Left
Molly's encounters, as listeners know, weren't always about sex. Her real craving, it seemed, was human connection.
"All my life I wanted a tattoo," says Vera Trifunovich. "After my chemo, I was like … what the hell, life is for the living!"
Kochan reveals in the book that she never found true romance. "I wish I could cap off the whirlwind hospital story with an amazing tale about a guy who swept me off my feet and made me blush, but my visitor never showed up."
RELATED: More Young Women Are Being Diagnosed With Breast Cancer — What's Behind The Surprising New Increase?
In the end, Kochan writes, "I realize I did get to fall in love. I am in love. With me."
Going Public With Cancer
After her initial breast cancer diagnosis in 2011, Molly Kochar kept the news private. "I liked going through treatment and not having people ever ask me 'how I was feeling' as though I were more fragile than they are. We are all fragile…"
RELATED: Sex Toys And Cancer? Aussie Actor, Samuel Johnson, Says It's All For A Good Cause: 'Cancer Wreaks Havoc on Sex Lives And Nobody's Talking About It'
She channeled her thoughts into an anonymous blog, titled everythingleadstothis, only deciding to "come out" in 2015, after her stage 4 metastatic cancer diagnosis.
"Doctors can't say how long I have," she told readers, 'the same as for anyone really. I could have a year, I could have 20. It's probably somewhere in between."
Molly Kochar On Cancer And Sex
"Cancer can be uncomfortable to talk about, Kochar wrote on her blog, "and it can also be uncomfortable for the person with cancer to field awkward interactions." Here, her advice on broaching the subject.
"Your response, 'You'll Beat This' might make you feel better. For the record, it does not help."
"Scars, medication side effects, lack of information from doctors, all of these things make it challenging to want to connect to the body sexually. But being touched and finding intimacy through a diagnosis similar to mine can be powerful and vital."
"Should you feel inclined to tell me about a relative or loved one you know, who has or had cancer, please keep in mind that you are giving me an opportunity to be of service to you — and not the other way around."
"When I admit I'm under the weather, don't say 'it's going around.' You don't know what you're talking about."
"No need to hit 'send' on a video you saw in passing about a lemon rind or positive thought cure or a take on how doctors get kickbacks from chemo care," she wrote. "Talk to me instead."
Learn more about SurvivorNet's rigorous medical review process.
---