Woman Discovers Her Melanoma
Alana Severs, 36, discovered that the strange mark under her fingernail was actually melanoma after reading an article online.
Melanoma is the most deadly form of skin cancer; skin cancer is the most commonly diagnosed type of cancer in the U.S.
Protecting your body from skin cancer can be helped by wearing SPF, avoiding sunlight during peak hours, and avoiding tanning beds.
Alana Severs, 36, was simply doing what many of us are guilty of doing while lying in bed: Scrolling through a cell phone and reading things online; thankfully, it ended up saving her life – Severs was alerted to the fact that the unusual mark on her nail might be skin cancer.
Related: Worrying Lumps Misdiagnosed as Just Fat, But They Were Cancer & Now a 28-Year-Old Woman Is Fighting for Her Life
Read More
For years, Severs – who lives in England with her husband –
covered the discolored line
on her thumbnail with red nail polish, reports 
The Sun. 
The article she read online suggested it could be cancer.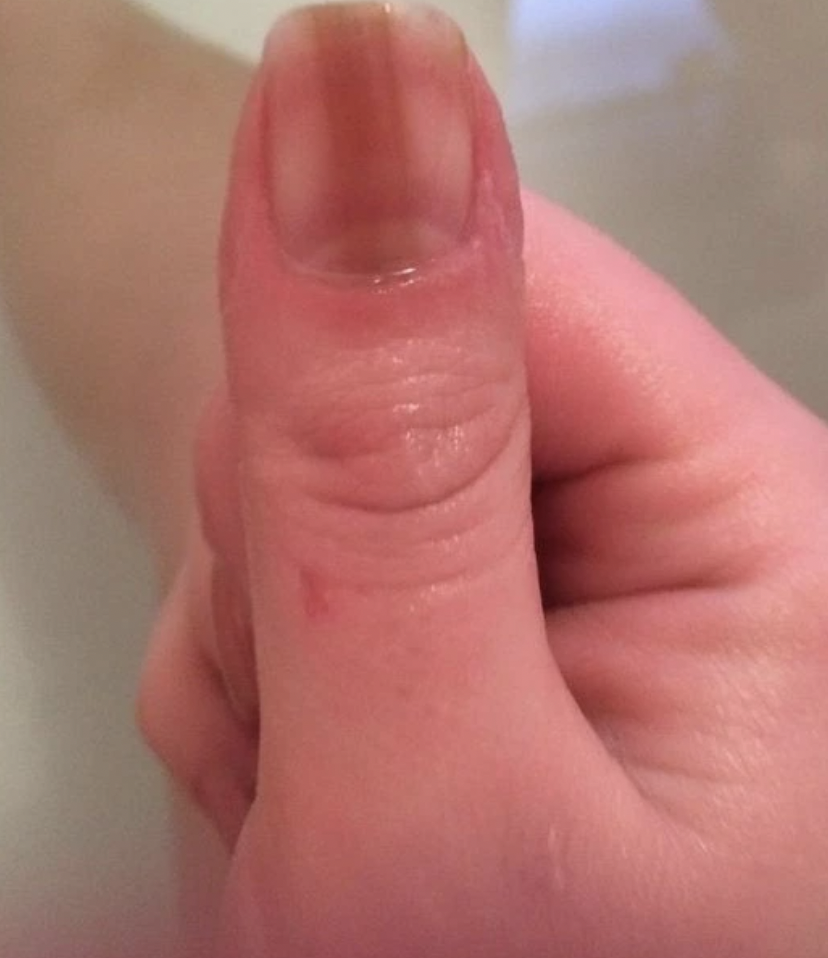 The very next day, Severs visited her local doctor, who sent her to specialists. After a biopsy was done, she was diagnosed with melanoma and later had surgery to have her fingernail, and the accompanying cancerous tissue, removed.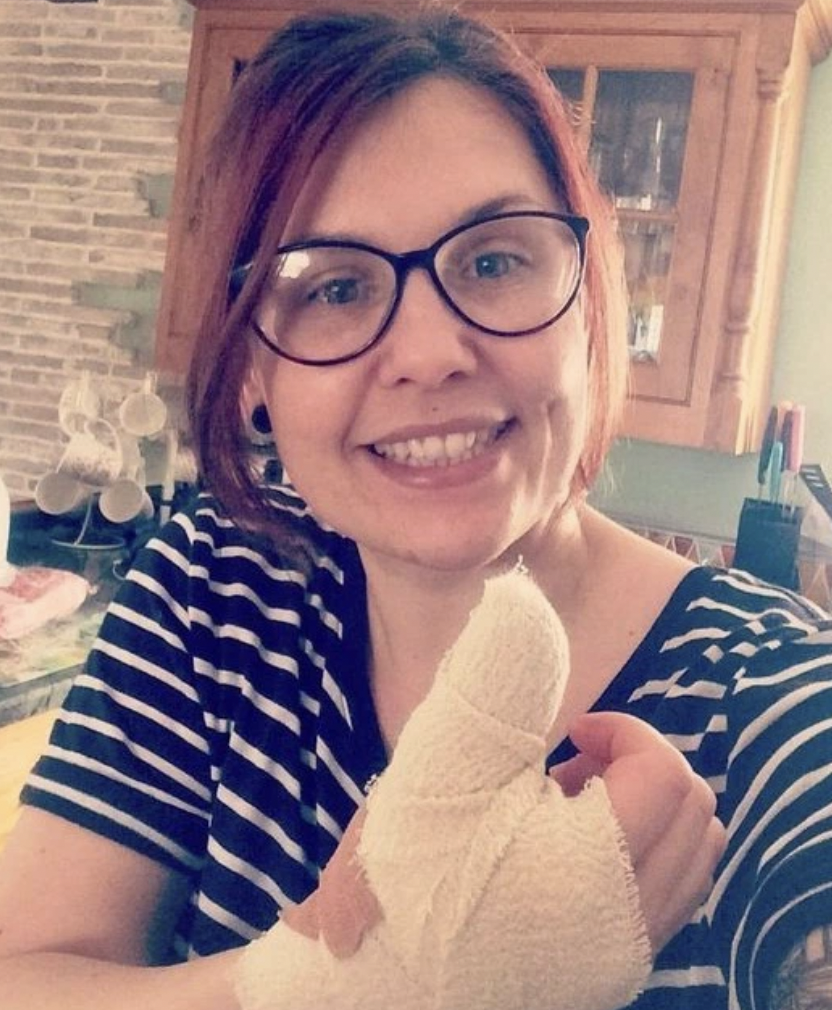 Severs, who works in healthcare, says, "The doctors told me it was brilliant that it hadn't grown down into my hand. By some miracle, although it had been growing outwards and the line was getting bigger, it hadn't started growing down yet. So I was cured with a few surgeries."
What is Melanoma?
Melanoma is a type of skin cancer, and while it accounts for just 1 percent of skin cancers, and it is the deadliest kind of skin cancer. When detected early, melanoma can be treated with surgery, as it was for Severs. If it's caught at a later stage and has spread, other treatments, such as radiation may be required.
Related: Immunotherapy for Melanoma Can Work, but Side Effects are a Risk
Oncologist Dr. Anna Pavlick of the Perlmutter Cancer Center and NYU Langone Health explains the process for removing a stage one melanoma in an earlier interview. She says, "For patients who have stage 1 melanoma, the excision is done by the dermatologist. It's a local procedure. You don't need to be hospitalized for it."
Related: My Doctor Ignored My Melanoma Symptoms and Mansplained Me, Says Actress Jill Kargman
"The first thing that we do always is to clean off the skin," says Dr. Pavlick. "Clean off the area with some betadine or a cleanser that will sterilize that area and get rid of the bacteria. We will then inject lidocaine or a local anesthetic that will numb up that area. The dermatologist will then take a scalpel, and cut an ellipse or a circle around that area, making sure that they get enough skin around it, as well as underneath that lesion, and then put in some sutures or some stitches."
Protecting Your Body from Skin Cancer
Thankfully, there are proactive steps you can take to lower your skin cancer risk and protect your skin – especially during the upcoming summer months. In an earlier interview, Dermatologist Dr. Dendy Engelman outlines five primary methods for skin protection. They include:
Avoid sun during peak hours – This means from 10 a.m. to 2 p.m. It doesn't mean you should never go outside during the middle of the day, but make sure you're protected when you do venture outdoors.
Cover your skin and eyes – A wide brim hat and sunglasses will protect your face, the top of your head, your ears, and the delicate skin around your eyes.
Wear an SPF of 30 or higher. Dr. Engelman recommends reapplying every few hours, or after excessive sweating or swimming.
Get an annual skin check – You can check your own skin for anything that looks out of the ordinary, but you should still get a yearly check to make sure you didn't miss anything. If you do happen to notice anything out of the ordinary in between checks, schedule an appointment to talk to your doctor about it ASAP.
Avoid tanning beds. "There's absolutely no benefit to going to a tanning bed," Dr. Engelman said.
Learn more about SurvivorNet's rigorous medical review process.