Although people of color have a lower risk of developing skin cancer than Caucasians, when they do, it is often diagnosed at a more advanced stage – and more difficult to treat.
RELATED: The Biopsy Helps Identify Staging and Treatment for Melanoma
Read More
"I hear all too often that melanin is our natural sunscreen," said Jacqueline Smith (above), who was shocked when she received a
stage 3 melanoma diagnosis
at 21. "I was told it would be a
miracle if I survived five years
." As a Black woman, she told SELF, she didn't think it could happen to her.
What Is Melanoma?
Melanoma is the deadliest form of skin cancer, affecting 100,350 adults annually. Of all racial groups, non-Hispanic Black people had the lowest rates of melanoma diagnoses, but they were also the most likely to be diagnosed at a later stage, according to a 2016 study in the Journal of the American Academy of Dermatology.
Dr. Anna Pavlick explains how sun exposure is linked to melanoma in all skin types. 
Melanomas can also appear in places that were never directly exposed to the sun. These are known as acral melanomas, according to the Skin Cancer Foundation and can turn up on the bottoms of your feet, toenails, lower legs, groin, and buttocks.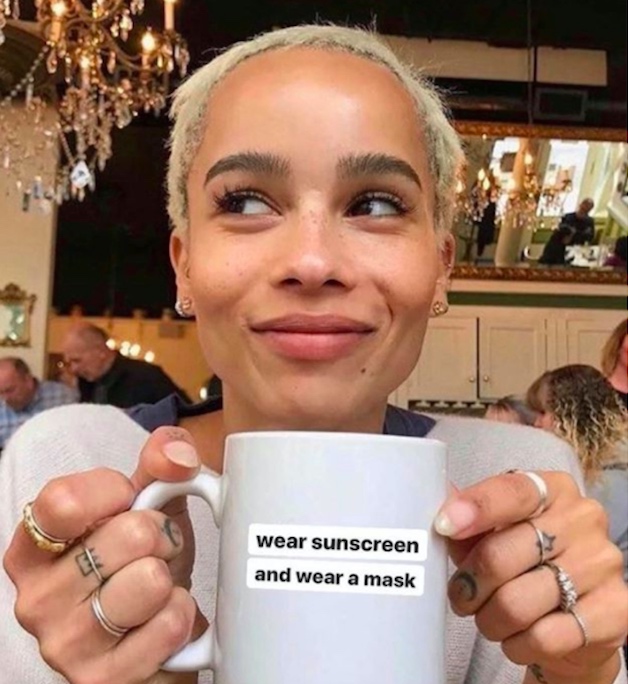 Sunscreen is a necessary cancer-prevention step for people of all skin colors.
"Growing up, I learned that middle-aged, fair-skinned Caucasian women were at high risk for skin cancer," says Smith who says her melanoma showed up as a lump in her groin area. She was fortunate to see Dr. Vernon K. Sondak, Chair of the Department of Cutaneous Oncology at Moffit Cancer Center in Tampa and a melanoma specialist, who urged her to join a clinical trial.
RELATED: How Can African-American Communities Trust Clinical Trials During Coronavirus? It Takes Time, Says Leading Expert
Now cancer-free for 10 years, Smith encourages others facing cancer to participate in clinical trials: "Racial and ethnic minorities don't participate as much," she tells the Melanoma Research Alliance, adding, "clinical trials may be their chance to living a better, longer, and improved quality of life."
Sun Protection For People of Color
"The sun does not discriminate," says Ketonya Breaux, founder of UnSun, a line of mineral sunscreen that is tinted to suit a range of darker skin tones. "It's been ingrained in us that the sun does not impact us," Breaux told the LA Times. "We also suffer more from hyperpigmentation and premature aging … it affects us all in ways that are not good."
RELATED: Choose the Right Sunscreen and Use it Often
Shontay Lundy founded Black Girl Sunscreen out of necessity: "I was hiking so much, and friends would offer me sunscreen. But it wasn't made for me," says Lundy, who found mineral-based suncreens left a white residue on her skin. She founded her line of sun-protection products, which now includes Black Girl Sunscreen Kids, in 2016.
"I went online to try to find sunscreen for darker skin and came up short," she told the LA Times. "Clearly no one is talking to me. There has to be another me out there."
RELATED: 18 Hospital Bracelets Later, Dayanara Torres Celebrates the End of Her Stage 3 Melanoma Treatment
Tennis champion Venus Williams also has her own sun-protection line, EleVen by Venus Williams. "My entire life has been spent outside, and there were definitely times early on that I wasn't prioritizing skin protection as much as I should have," Williams says, adding that her product is "definitely a year-round staple; the sun doesn't only shine in the summer."
Skin Cancer: What To Look For
People of African, Asian, Latino, Mediterranean, Middle Eastern, and Native American descent should look for these signs of skin cancer, according to the American Academy of Dermatology:
Dark spot, growth, or darker patch of skin that is growing, bleeding, or changing in any way
Sore that won't heal — or heals and returns
Sore that has a hard time healing, especially if the sore appears in a scar or on skin that was injured in the past
Patch of skin that feels rough and dry
Dark line underneath or around a fingernail or toenail
Quarantine Increases Melanoma Risk
Some skin cancer experts anticipate an increase in skin cancer diagnoses as a result of the coronavirus outbreak. How is this possible?
"When someone is sheltering at home, their skin is no longer used to the sun," Dr. Mark Reeves, director of the Loma Linda University Cancer Center, told Loma Linda University Health. "Once they go outside for the first time, fall asleep at a park, fall asleep in their backyard, or are just outside too long, they end up getting a bad sunburn due to intense sun exposure. I have seen this time and time again, and this type of relationship with the sun can lead to melanoma."
The lesson: Use extra caution when venturing back into the sun, wear sunscreen, and re-apply often, whatever your skin color.
Learn more about SurvivorNet's rigorous medical review process.
---