What to Know About Low-Risk Prostate Cancer
Ian McKellen, 83, is best known for his roles in the "Lord of the Rings" trilogy, "X-Men" and "The Hobbit" films.
McKellen was diagnosed with prostate cancer in 2006 and says he follows "waitful watching," or active surveillance.
Prostate cancer is the most common cancer in men; most cases are caught with screening.
Low-risk prostate cancer can often be treated with active surveillance, with can include regular physical exams, bloodwork, biopsies, and imaging, as needed.
This highlights that radical intervention, such as prostate removal or radiation — and the side effects of those treatments — may not be immediately needed.
It's been 20 years since beloved actor Ian McKellen appeared in the iconic "Lord of the Rings" films, but he's still delighting audiences on screen and stage at the age of 83 — even after a cancer diagnosis. Here's how the award-winning actor is doing.
McKellen may be best known for his iconic role as wise "Gandalf the Grey" in the "Lord of the Rings" (LOTR) trilogy of films, with the last movie – "Return of the King" premiering in theaters in 2003.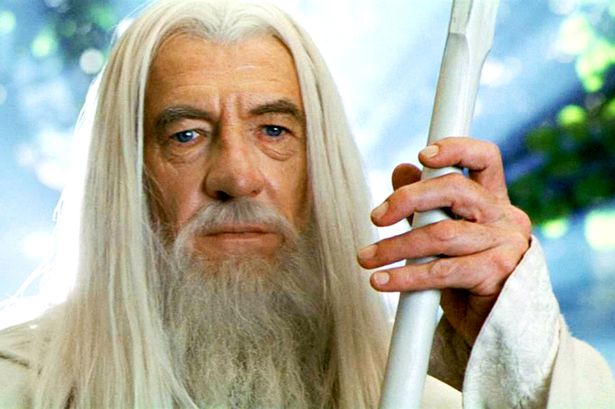 Read More
McKellen also famously portrayed "Magneto" in the X-Men franchise, last playing the character in the 2014 movie "X-Men: Days of Future Past." Much to fans' delight, he reprised his role as "Gandalf" for The Hobbit franchise, which first premiered in 2012. The cancer warrior shared he nearly cried while filming "The Hobbit: The Battle of the Five Armies." Unlike the LOTR films, which took place on location in New Zealand, filming for The Hobbit movies was done largely with green screen technology. This left McKellan acting most of his scenes alone, making him feel isolated. "In order to shoot the dwarves and a large Gandalf, we couldn't be in the same set. All I had for company was 13 photographs of the dwarves on top of stands with little lights – whoever's talking flashes up," McKellen
told
Contact Music, a music and entertainment news outlet. Meanwhile, McKellan served as a grand marshal at the 2015 Pride Parade in New York City. Wearing a rainbow sash, he stood up in a car and waved his hat to fans as it drove down the street.
.@IanMcKellen is a rockstar at the #NYCPride March. #ViciousPBS pic.twitter.com/zkmjr2WqEb

— PBS (@PBS) June 28, 2015
Today, McKellan is having what seems to be the time of his life playing fun characters in stage performances. He's also seen spending time with friends and loved ones.
View this post on Instagram
McKellen's Cancer Journey
McKellen's post-LOTR life also included a cancer diagnosis. He was diagnosed with early-stage prostate cancer in 2006.
In a previous interview, he said his cancer is under control.
"When you have got it, you monitor it, and you have to be careful it doesn't spread. But if it is contained in the prostate, it's no big deal," he told U.K. news outlet The Mirror in 2012.
"Many, many men die from it but it's one of the cancers that is totally treatable, so I have 'waitful watching.' I'm examined regularly and it's just contained, it's not spreading. I've not had any treatment," he added.
Understanding Prostate Cancer
Prostate cancer is the most common cancer in men. It starts in the walnut-shaped prostate gland, which is located between the rectum and bladder and produces the fluid that nourishes sperm. In the United States, most prostate cancer is caught with screening examinations.
Prostate cancer can behave differently from one man to another.
Sometimes, it is called "low-risk" and can be slow-growing and treatment might not be necessary. In other men, the cancer may grow faster or be more aggressive and will require treatment.
Because this cancer can behave so differently from one person to the next, screening and treatment decisions are individualized for each person.
Prostate Cancer Risk Factors and Symptoms
Factors that can influence men's prostate cancer risk include: Age, race, family history and genetics. Male relatives with the cancer increase your chances of getting it, so doctors recommend getting screened.
The U.S. Preventative Services Taskforce recommends men between the ages of 55 and 69 be screened if they're at average risk. If you are at higher risk, consider getting screened sooner.
Black men are also more likely to get prostate cancer while Asian-American and Hispanic/Latino men are less likely, although researchers are still trying to figure out why this is.
Some symptoms of prostate cancer may include:
Blood in your urine
Trouble getting an erection
Pain or burning when you urinate
Pain in your back, hips, thighs, or other bones
Unexplained weight loss
Fatigue
Managing Low-Risk Prostate Cancer
Ian Mckellan said he follows "waitful watching" with his prostate cancer. This can also be referred to as monitoring, a common treatment option for people with early-stage or low-risk cancer.
Waitful watching may be used for older adults and those with other serious or life-threatening illnesses who are expected to live less than five years.
If waitful watching is chosen, routine PSA tests, digital rectal examinations and biopsies are not usually performed, but treatment may be recommended if the prostate cancer causes symptoms, such as pain or blockage of the urinary tract.
Another form of monitoring for low-risk prostate cancer is active surveillance and can include regular physical exams, bloodwork, biopsies, and imaging, as needed.
According to a recent major study, people with low-risk prostate cancer can manage the disease through monitoring without increasing their risk of death from it in 15 years. This highlights that radical intervention, such as prostate removal or radiation — and the side effects of those treatments — may not be immediately needed.
WATCH: People With Low-Risk Prostate Cancer Can Rely on Monitoring the Disease.
In a study, published in the New England Journal of Medicine, that followed 1,643 men diagnosed with prostate cancer to evaluate the effectiveness of treatment options, about a third were assigned to active monitoring treatment. Another third was assigned to undergo surgery to remove all or part of the prostate, and the last third was assigned to receive radiation therapy.
The researchers followed up with the participants about 15 years later and found that the likelihood of death from the prostate cancer remained low regardless of the treatment option.
This shows that the "likelihood of death was not further reduced by initial radical intervention," Dr. David Wise, director of genitourinary medical oncology at NYU Langone's Perlmutter Cancer Center, told SurvivorNet.
"Thus, the choice of therapy involves weighing trade-offs between benefits and harms associated with treatments for localized prostate cancer," the study said.
The study is part of a breadth of research that supports the safe use of monitoring as a treatment option for low-risk prostate cancer.

Monitoring is not simply a "wait and watch" or "do nothing" approach. It is a very active protocol that allows your cancer team to closely monitor the cancer for changes.
Active surveillance usually involves:
A PSA test every six months
Repeat digital rectal examinations no more frequently than every year
Repeat biopsies no more frequently than every year.
Other tests may also be used, such as advanced imaging with prostate MRIs, prostate MRI-fusion biopsies, and even genetic testing. All of these tests are designed to monitor the cancer and catch any changes early so they can be treated.
It's important to note that active surveillance requires regular, close monitoring. It is dependent upon the patient taking some charge of their care and responsibly showing up for their appointments and getting their labwork done.
If this seems like a treatment plan that would not be possible for you (for logistical or other reasons), then active surveillance may not be the right choice for you.
Learn more about SurvivorNet's rigorous medical review process.
---