At 47 years old, Christina Applegate has survived breast cancer, been through a divorce, raised a beautiful daughter, and has had both breasts, ovaries, and fallopian tubes removed after cancer. Now, she's just been nominated for an Emmy Award for her performance playing the character Jen Harding in the Netflix series, "Dead To Me." Applegate's character in the show has the BRCA gene, which is also very close to home for the actress.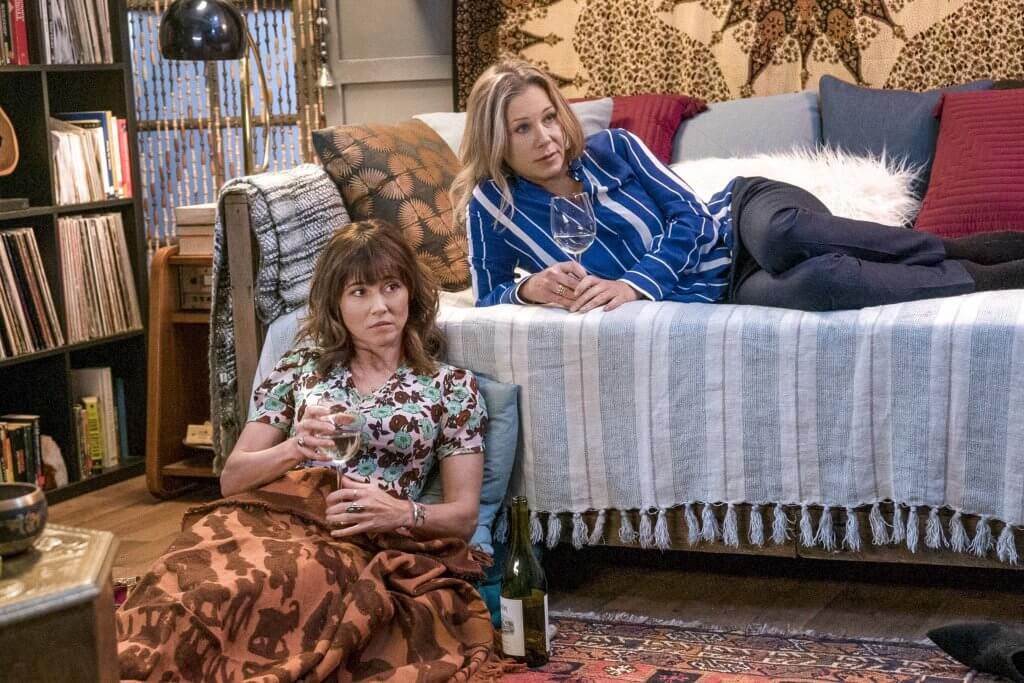 Applegate's nomination for Outstanding Lead Actress in a Comedy comes just months after the first season of "Dead To Me" premiered on Netflix on May 3.
Read More
RELATED: Season 2 of 'Dead to Me' Weaves in Double Mastectomy Plotline
The actress — who is also famous for her role in "Samatha Who?" — recently told People that her nomination came as a complete shock.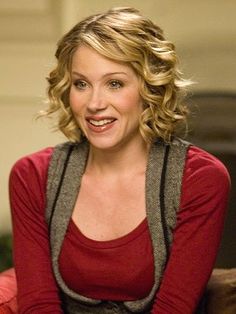 "I didn't even think that I was remotely close to having this day," she said. "I was like 'no way.' Yes, people have been really, really complimentary of the show and that's felt really nice because it doesn't always happen like that, but still, I was like, 'how'd I squeeze in there?'"
Another life event that came as a complete shock to Applegate — albeit in the opposite way — was her breast cancer diagnosis in 2008. "I was just shaking," the "Anchorman" actress told More magazine, adding that the diagnosis, at the time, led her to a "total emotional collapse."
RELATED: Beautiful and Badass – Survivor Explains Why She Got Mastectomy Tattoos
Christina Applegate Personally Connects to Her 'Dead to Me' Character 
Jen Harding, the character that Applegate plays in the dark comedy show "Dead To Me," is a real estate agent who is grieving the loss of her husband, who died in a hit-and-run. The show chronicles her unlikely friendship with a woman named Judy Hale (played by Linda Cardellini). In the show, the two women meet in a grief support group. Applegate is also one of the show's executive producers.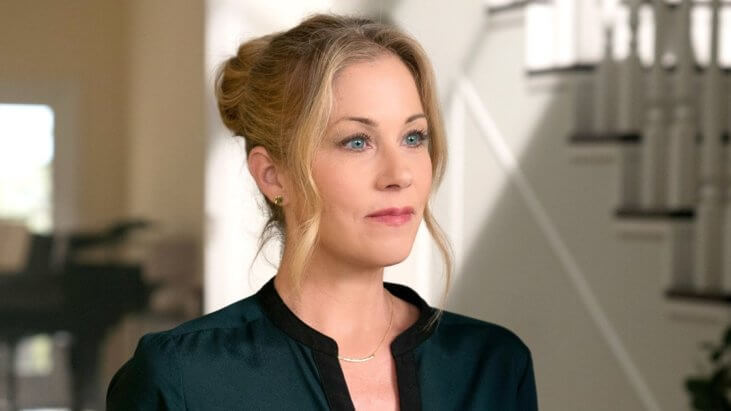 Applegate and her character share a personal connection: they've both had their breasts removed in a surgery called a double mastectomy.
RELATED: Her Other Half: How Christina Applegate Shares "the Cancer Gene" — and a Double Mastectomy — With Her Netflix Character in "Dead To Me"
We learn about this connection during one scene in the show, in while Judy compliments Jen (Applegate) on her breasts. Jen responds by saying "they aren't mine." We then learn that Jen has had a preventative mastectomy to remove her breasts after learning she carried the gene mutation, BRCA 1, which can increase a woman's risk of developing breast cancer or ovarian cancer.
Dr. Elizabeth Comen of Memorial Sloan Kettering Cancer Center spoke with SurvivorNet about prophylactic mastectomies.
Genetic Mutations and Family History: Applegate's Cancer Risk
Christina Applegate herself carries the BRCA 1 gene mutation. Unlike her character, though, Applegate did not have her breasts removed preventatively after learning about the mutation (a surgery to remove your breasts to prevent breast cancer is called a "prophylactic mastectomy.")
RELATED: Can I Have a Baby After Breast Cancer?
The discoveries came in the reverse order for Applegate. In 2008, her doctors found her breast cancer during an imaging test called a magnetic resonance imaging (MRI) scan. The cancer was found early enough to be very treatable; Applegate went through with a double mastectomy and genetic testing, learning at that point that she did have the BRCA 1 mutation.
RELATED: Actress Jill Kargman on Why She Had Her Breasts Removed, A Mansplaining Doctor, and Support From Drew Barrymore
Early Detection Through Lifesaving Screening: Applegate Says an MRI Saved Her Life
Breast MRIs are not the usual screening test recommended for women, but because Applegate had a family history of breast cancer (her mother was diagnosed when Applegate was 7 years old), she was being extra careful about her surveillance.
RELATED: When You're Called Back After a Mammogram: Breaking Down the Numbers
"MRI saved my life," Applegate shared on the website for her foundation, Right Action For Women, which helps all women access advanced screening tests—which insurance won't always cover.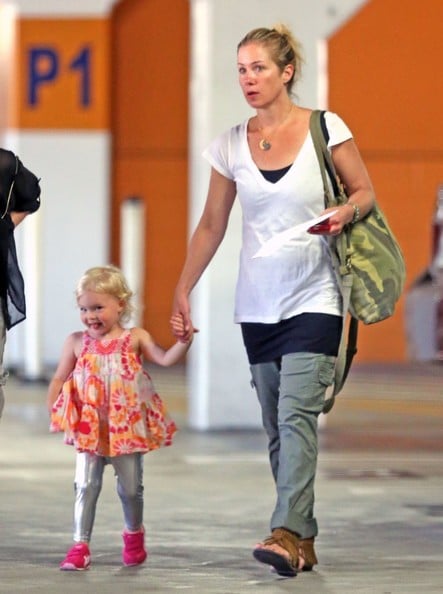 Applegate was declared cancer-free after her surgery, but the genetic test that found her BRCA 1 mutation also meant she had an increased risk of developing ovarian cancer.
RELATED: What Will My Ovarian Cancer Surgery Feel Like?
In 2017—after giving birth to her daughter, Sadie Grace, in 2011—Applegate decided to have her ovaries and fallopian tubes removed to reduce her risk of ovarian cancer. Like breast cancer, ovarian cancer ran in Applegate's family.
Dr. Michael Birrer of UAB Comprehensive Cancer Center spoke with SurvivorNet about ovarian cancer risk.
"My cousin passed away from ovarian cancer," the star shared with Today in 2017, two weeks after her surgery. "I could prevent that. That's how I've taken control of everything. It's a relief. That's one other thing off the table."
With her famously dark sense of humor—the one that's brought her to her Emmy nomination—Applegate added, "Now, let's hope I don't get hit by a bus."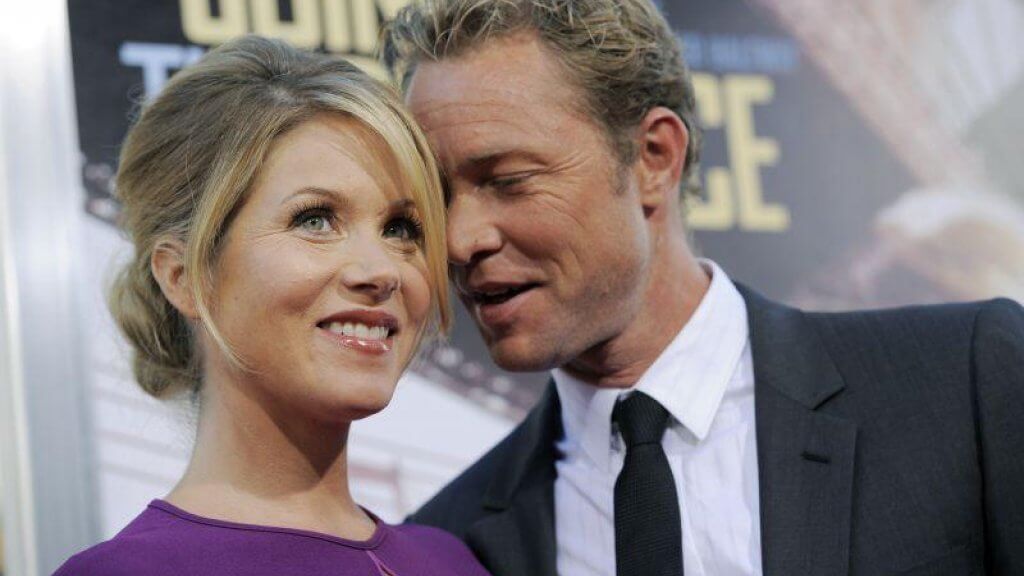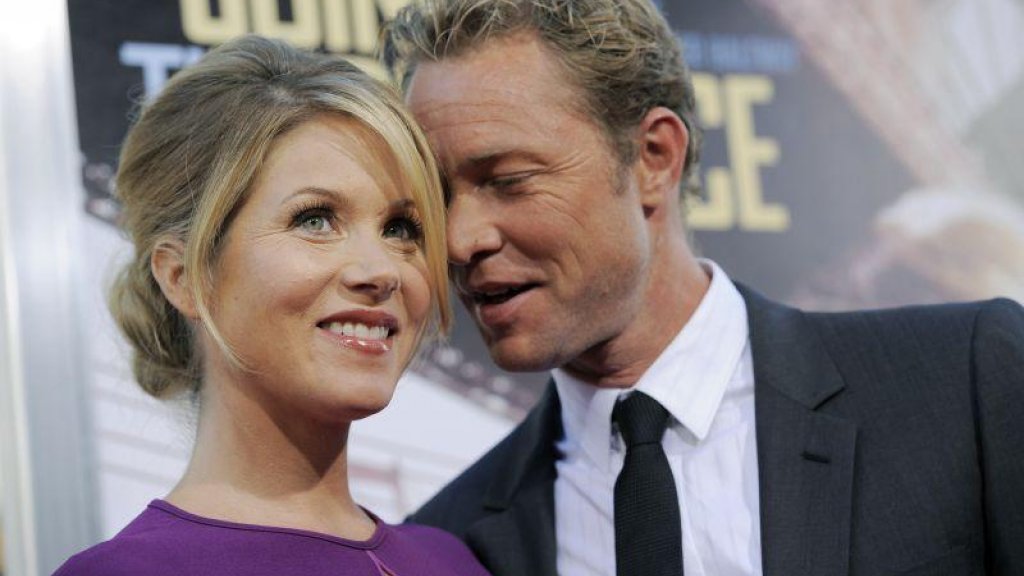 RELATED: What Do You Mean, I Have "Calcifications in My Breast"?
Today, Applegate has recovered from her surgeries and is at the top of her game in her career—as evidenced by her performance in "Dead to Me" and her recent Emmy nomination. But the actress told More magazine, "I miss my exquisite breasts sometimes" half-jokingly referencing one of her lines in the 2004 comedy, "Anchorman."
Learn more about SurvivorNet's rigorous medical review process.
---