Asher's Eye Cancer Battle
A mom in Georgia noticed a white glow in her infant son's eye after taking a picture, leading her to discover he has a rare eye cancer, retinoblastoma.
Retinoblastoma is the most common type of eye cancer found in children, but it is rare; approximately 200-300 children will be diagnosed with it in the U.S. each year.
When you notice something unusual in your body, or in loved one's, talk to a doctor; advocate for your health and lead each doctor's appointment with a plan.
Parents love taking pictures of their kids, and for 7-year-old Asher in Georgia, his mom's keen eye when photographing him when he was just 3 months old ended up saving his life; it led to her discovering his cancer, retinoblastoma.
Related: MTV Star Ashley Cain's 8-Month-Old Daughter Azaylia Dies After Brave Leukemia Battle; How to Cope with the Devastating Loss of a Child
Read More
Asher's mom was taking a picture of him as an infant, and when she did, the camera's
flash startled the baby
and made him open his eyes, reports Georgia's WSBTV.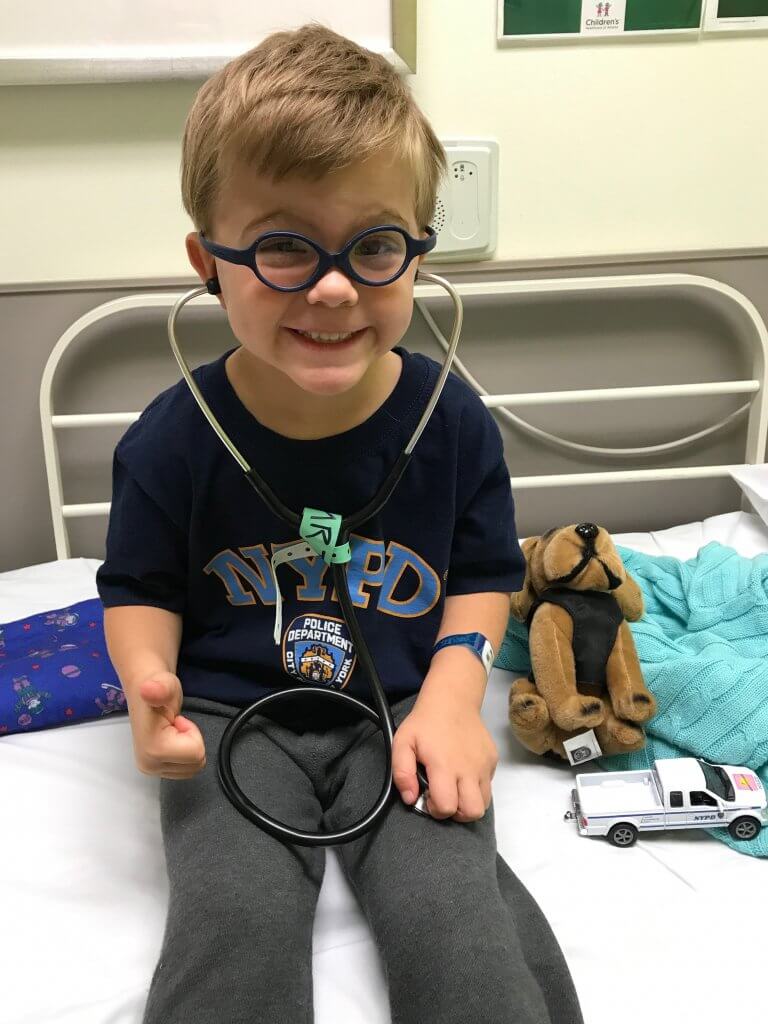 Looking at the photo, his mom noticed that the typical red-eye effect caused by the camera flash wasn't there; instead, his right pupil glowed white. At the time, his mom was in nursing school; she recalled learning about this glow, which can indicate cancer.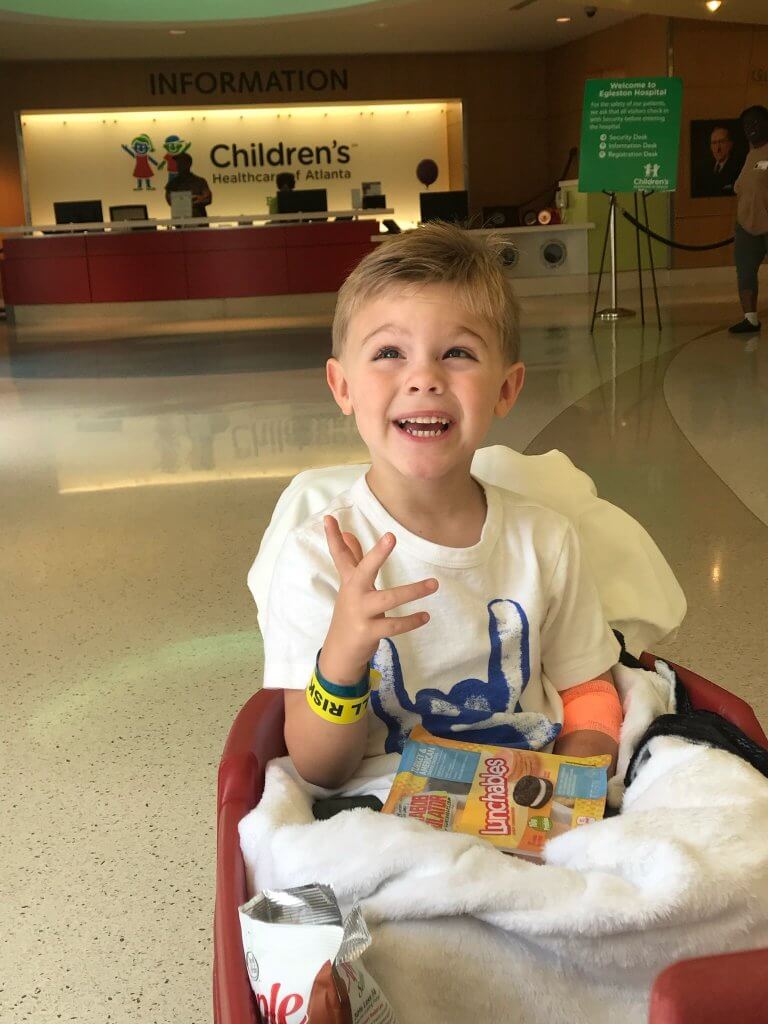 Tumors in the eye appear in photos with flashes as white, because tumors cover the reddish reflection of the retina; this effect is called leukocoria. Up to six months after the detection of leukocoria, retinoblastoma can be cured.
What is Retinoblastoma?
Retinoblastoma is a rare type of cancer that begins in the retina, the back part of the eye. While it is rare, it's the most common type of eye cancer found in children. This disease accounts for approximately 2% of all childhood cancers, according to the American Cancer Society (ACS). Annually, approximately 200 to 300 children are diagnosed with retinoblastoma in the United States.
Related: Two Battles with Leukemia Didn't Stop This Brave North Carolina Teen From Getting Into Her Dream University: 'Cancer Is Always Going To Be A Part of Who I Am'
Treatment options for this disease include freezing and laser therapy, chemotherapy, radiotherapy and surgery. Asher's treatment path included 54 eye exams, laser and cryotherapy and systemic chemotherapy. The 7-year-old lost the vision in his right eye but continues to be active and enjoys playing baseball and doing karate.
The Value of Using a Social Worker During Treatment
Advocating for Your Health
It's important to pay attention to the signs and signals from your body – and in those around you, like your children or relatives – that something may be off. Follow your gut and intuition, and seek out a doctor if you're experiencing unusual symptoms or noticing bodily changes.
Related: Worrying Lumps Misdiagnosed as Just Fat, But They Were Cancer & Now a 28-Year-Old Woman Is Fighting for Her Life
Cedars-Sinai surgeon Dr. Zuri Murrell advises people to enter each doctor appointment with a plan and to do their own research ahead of time. He says in an earlier interview, "The truth is you have to be in tune with your body, and you realize that you are not the statistic."
"That's why it's important for you to actually educate yourself and be your own health care advocate," he says. "And that's something that I think is really important. You should lead each doctor's appointment with a plan."
Be Pushy, Be Your Own Advocate… Don't Settle
Learn more about SurvivorNet's rigorous medical review process.