Colonoscopies May Be Uncomfortable, but They're an Effective Tool for Colon Cancer Prevention
Actor Terry Crews, 55, portrays his popular yet outlandish character "President Dwayne Elizondo Mountain Dew Herbert Camacho" from the 2006 film "Idiocracy" to draw attention to colon cancer prevention. The PSA campaign promotes colonoscopies which can help prevent colon cancer and screening beginning at age 45.
Colon cancer, or colorectal cancer, is a type of cancer that affects your large intestine (colon) or the end of your intestine (rectum).
A colonoscopy is a procedure doctors use to screen for colon cancer by looking inside your colon. While there are benefits to getting a colonoscopy which includes a doctor's ability to remove precancerous polyps in real time, other screening methods also exist.
A colon polyp is a small group of cells that forms on the lining of the colon. It takes up to 10 years for a colon polyp to become full-blown cancer.
Actor Terry Crews, 55, channels his inner "President Dwayne Elizondo Mountain Dew Herbert Camacho," the outlandish character from the hit film "Idiocracy" for a new colon cancer awareness campaign. It emphasizes updated screening guidelines that recommend people begin colon cancer screening at age 45.
Read More
Colon cancer is a highly treatable disease, especially if it's caught early. Early detection is often coupled with a colonoscopy which screens for colon cancer. Although the screening can be a bit uncomfortable for many, the hope is by partnering with one of Hollywood's most recognizable actors the stigma of getting the procedure will be lessened. The public service announcement begins with Crews dressed in patriotic garb while wearing a wig. He's seen walking into a doctor's office yelling his name, "It's President Dwayne Elizondo Mountain Dew Herbert Camacho coming in to get checked out.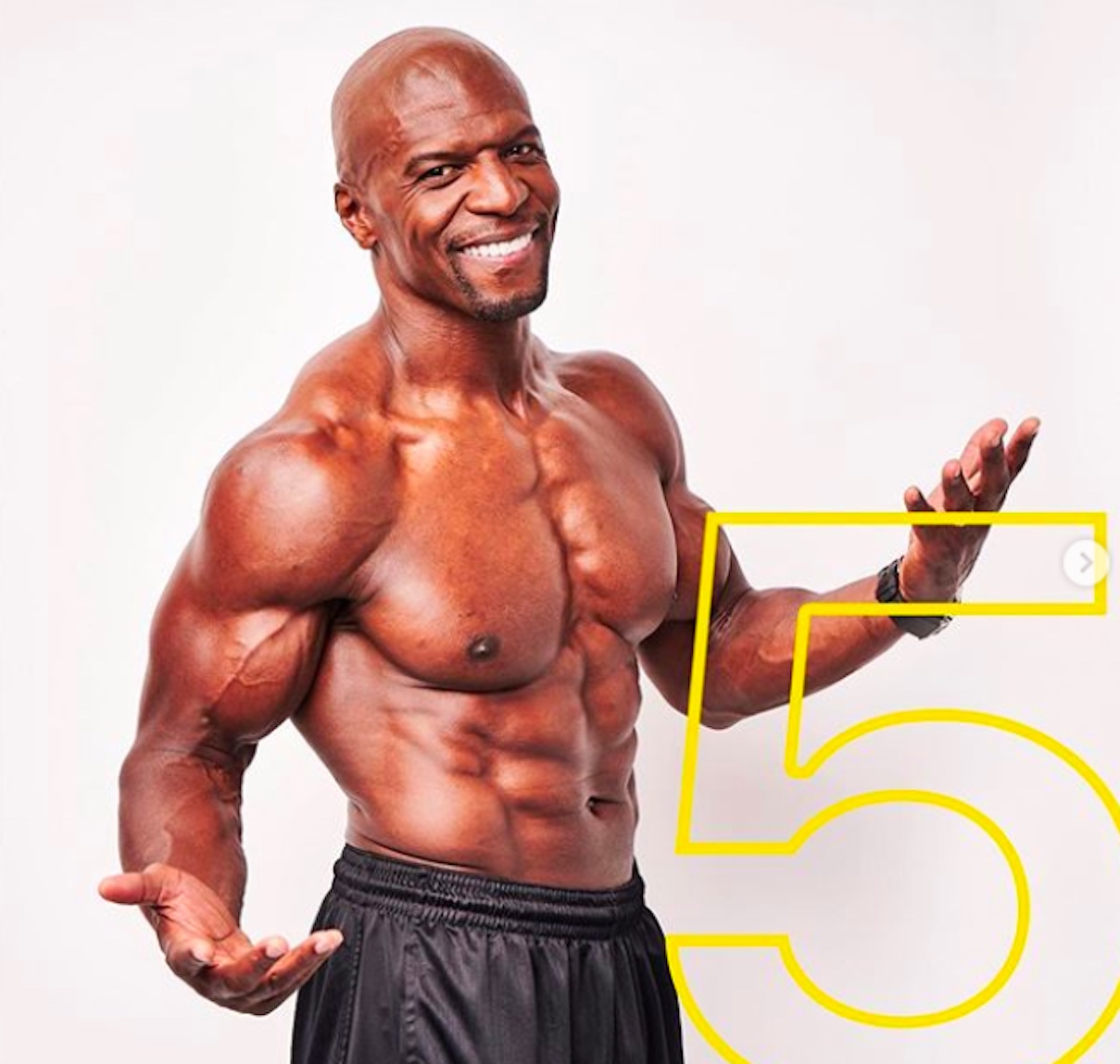 The doctor in the video explains the process of a colonoscopy. He then explains other forms of colon screening which include a fit test, an at-home Cologuard test, and a colonoscopy. The video details a colonoscopy.
"I've partnered with the Colorectal Cancer Alliance and Lead From Behind because together we can prevent unnecessary suffering from The Preventable Cancer, Crews said in a press statement.
"The outrageous persona of President Camacho demands the attention this cause deserves. Reprising this role felt like the perfect way to continue to raise awareness and encourage people to get screened, the popular actor added.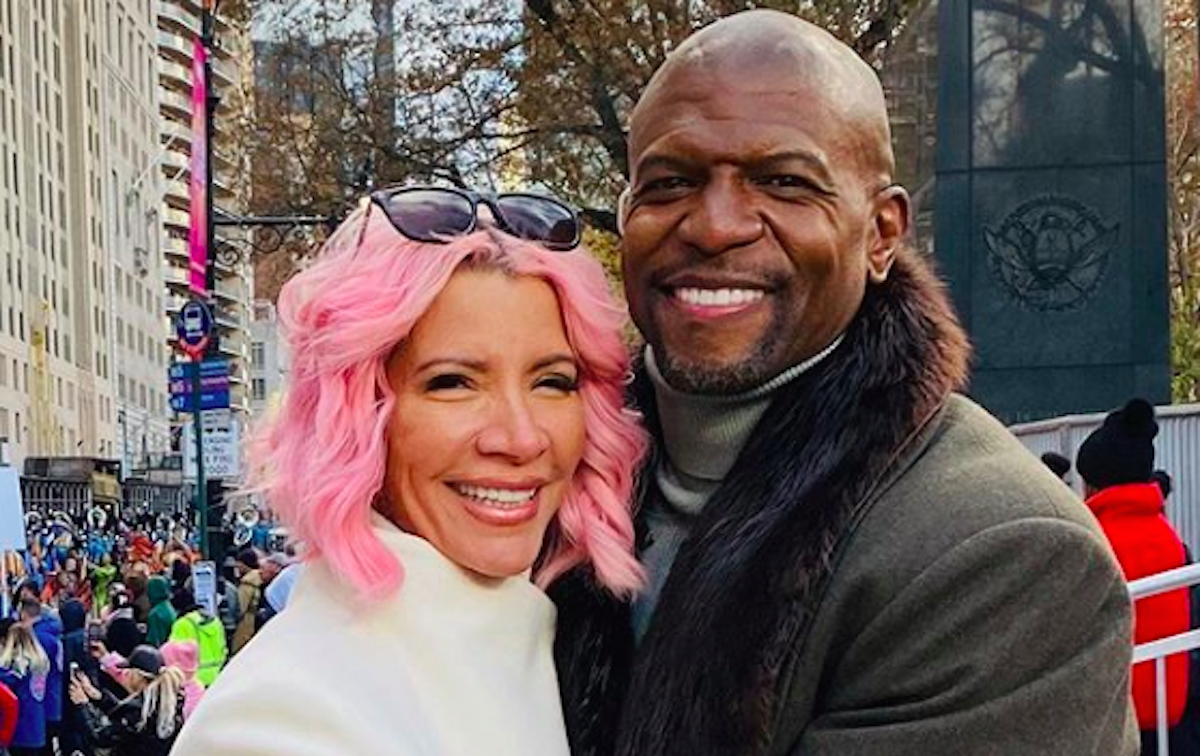 Crews understands the impact cancer can have on individuals and their families. He supported his resilient wife, Rebecca Crews, 57, who bravely battled breast cancer in 2020.
Colon cancer (also called colorectal cancer) is a type of cancer that affects your large intestine (colon) or the end of your intestine (rectum). It impacts both men and women.
What is a Colonoscopy?
A colonoscopy is a procedure doctors use to screen for colon cancer by looking inside your colon.
This procedure requires your colon to be "cleaned out. To clear out your colon, your doctor will prescribe a "bowel prep, which is a liquid you drink the night before the procedure. The prep acts as a laxative that causes you to have multiple loose stools before your procedure.
WATCH: Why everyone should get screened for colon cancer.
Once your colon is cleared out, the gastroenterologist performing the procedure can have a clear look in search of polyps which are a small group of cells on the lining of the colon.
Depending on the size and number of polyps found, it is recommended that patients undergo a repeat colonoscopy within three to five years.
Dr. Zuri Murrell, a colorectal cancer surgeon and Director of the Cedars-Sinai Colorectal Cancer Center, previously explained the colonoscopy procedure to SurvivorNet.
"When we see a polyp, we actually physically take the polyp out through the colonoscope, he explained.
"What does that mean? That means we basically put a wire through with a little bit of a little flange at the end and we pull the polyp out. Now, note there is no pain with that. Inside the colon, there are no pain fibers. So there's no pain, Dr. Murrell added.
At-home stool tests are also available in screening for colon cancer. However, our experts warn that they are not as effective as colonoscopies.
A study published in 2014 in the New England Journal of Medicine found that the Cologuard test, for example, missed more than 30% of polyps that will soon become cancer and 57% of polyps that may become cancer.
The advantage of a colonoscopy is that your doctor can remove any polyps found during the test. Many colon cancers can be caught on colonoscopy before they develop, or when the polyps are small enough to be removed without surgery.
WATCH: Dr. Zuri Murrell explains why doctors look for polyps during colonoscopies.
What are Colon Polyps?
A colon polyp is a small group of cells that forms on the lining of the colon.
When you have a colonoscopy, the gastroenterologist looks for polyps inside your intestine. Although polyps can't be felt, they can be picked up by screening tests before they cause a problem such as colon or rectal (colorectal) cancer.
Almost all polyps found and removed during a colonoscopy are precancerous, meaning that they have not yet progressed to cancer.
Understanding the Signs of Colon Cancer
Colon cancer starts when polyps grow in the colon or rectum. If you don't have these polyps removed, they can sometimes change into cancer. It takes up to 10 years for a colon polyp to become full-blown cancer, according to SurvivorNet experts.
"We know that colon cancers can be prevented when polyps are found early, Dr. Heather Yeo, a colorectal cancer surgeon at Weill Cornell Medicine, told SurvivorNet.
The American Cancer Society and the American Gastrointestinal Association recommend colorectal screening begin at age 45. However, you should talk about your screening timeline with your doctor.
Colon cancer symptoms and warning signs include:
Change in bowel movement
Bloody stool
Diarrhea, constipation, or feeling the bowel does not empty completely
Unexplained weight loss
Constant abdominal pain or cramps
If you notice symptoms or changes in your body, it's important to discuss them with your doctor promptly.
Colon Cancer Among African Americans
The National Cancer Institute also found some groups of people are more affected by the rise in younger colon cancer diagnoses than others.
"Black people are still more likely to get colorectal cancer at a young age than white people even though the gap is shrinking, Dr. Nathan Ellis with the University of Arizona Cancer Center said.
The National Institutes of Health says colon cancer rates are on average 20% higher for African Americans compared to other racial groups.
Dr. Murrell previously told SurvivorNet, he does outreach to communities of color, especially African American communities.
"What I found, especially with my African American patients, is that there's not a lot of African American GI docs. There's not a lot of African American colorectal surgeons, Dr. Murrell said.
"When I go to churches, and I go to a lot of inner-city churches just to, to kind of communicate my message of being your own healthcare advocate, I tell the story, and I try to diminish some of the taboo nature of colon and rectal surgery, anal rectal surgery, Dr. Murrell added.
Dr. Cedrek McFadden, a Board Certified Colorectal and General Surgeon, points to cultural reluctance and taboos surrounding healthcare within communities of color. He believes this hesitancy contributes to racial disparity in healthcare.
"I sometimes see people in their 60s or 70s that have had years of symptoms and will come in and say I've had this for some time, but they just kept it to themselves, where they felt shameful and didn't talk about those types of problems, or were prideful and that is to our detriment, McFadden explained.
Questions to Ask Your Doctor
If you are facing a colon cancer diagnosis, here are some questions you may ask your doctor.
What are my treatment options based on my diagnosis?
If I'm worried about managing the costs of cancer care, who can help me?
What support services are available to me? To my family?
Could this treatment affect my sex life? If so, how and for how long?
What are the risks and possible side effects of treatment?
Learn more about SurvivorNet's rigorous medical review process.
---