The Power of Positivity and Resilience During Cancer
Actor and singer Johnny Ruffo, 36, has garnered tons of support from fellow celebrities as he continues treatment for brain cancer.
Ruffo was diagnosed with brain cancer in 2017, and he has demonstrated positivity and joy ever since.
"I'm pretty good at telling what kind of patient is going to still have this attitude and probably going to live the longest, even with a bad, bad disease," Dr. Zuri Murrell tells SurvivorNet.
"Working on your emotional health, your physical well-being, your social environment [and] your emotional well-being are important and can impact your survival," Dr. Dana Chase tells SurvivorNet.
Patients are encouraged to surround themselves with people they love and to keep up with activities that bring them joy.
Courageous "X Factor" star Johnny Ruffo, 35, is not backing down from brain cancer. His brave battle the last six years has inspired legions of supporters, and that positive energy is clearly giving the beloved actor the strength he needs. It highlights just how critical meaningful support is during someone's cancer journey.
"Still kicking this things arse," Ruffo wrote on a recent Instagram post showing himself getting treatment.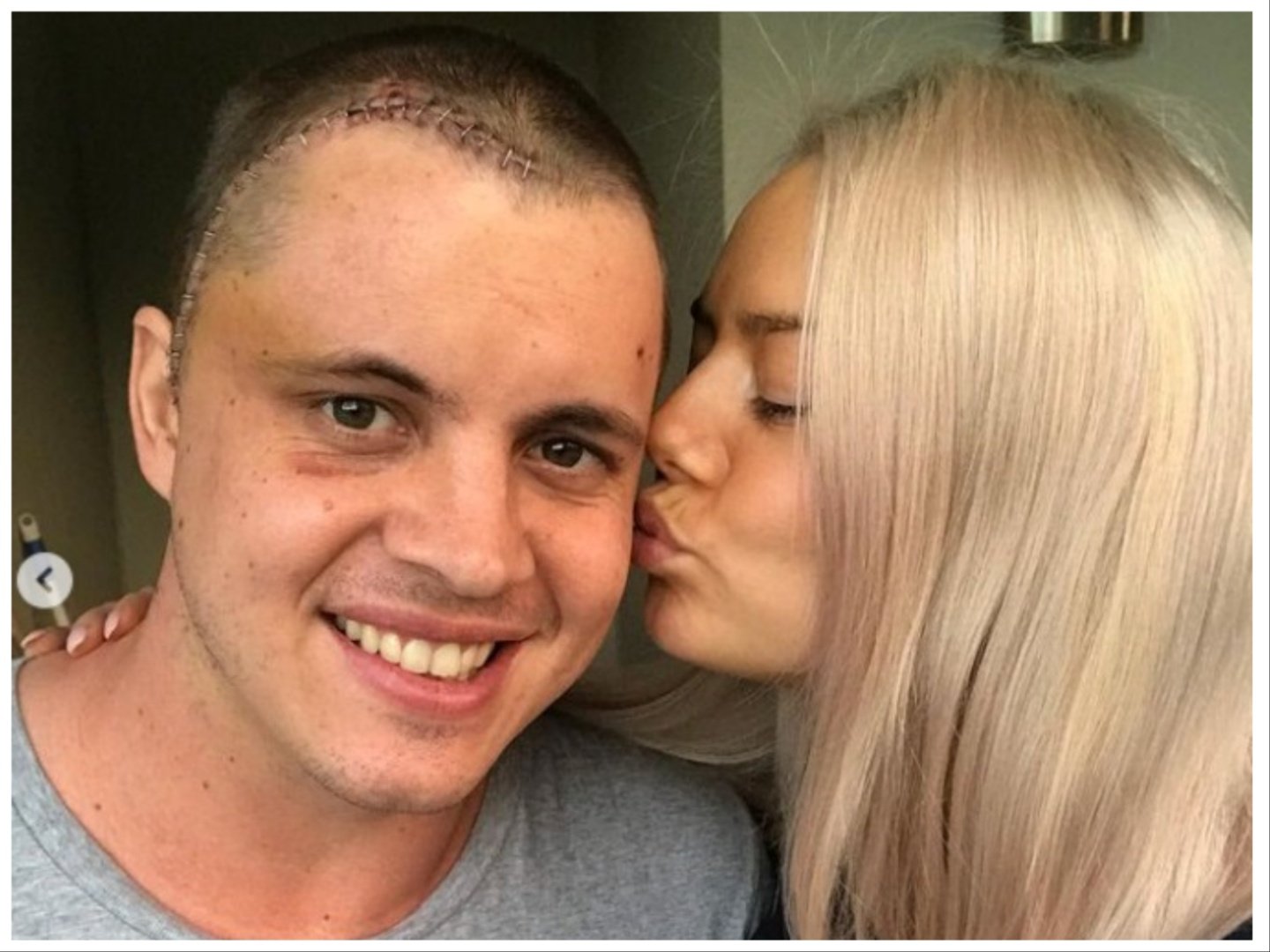 Read More
Ruffo has invited many of his supporters along his cancer journey since being diagnosed with brain cancer in 2017. Brain cancer involves "a growth of cells in the brain or near it," Mayo Clinic
explains
. Ruffo's doctors found a 7-centimeter tumor on his frontal lobe. He had to undergo surgery to have the tumor removed. He has had to receive chemotherapy, which involves drugs designed to kill cancer cells. He also needed radiotherapy, which uses X-ray beams to kill cancerous tumor cells. His popular Instagram channel often shows him surrounded by supporters showering him with endless encouragement. His long-time girlfriend Tahnee Sims and his mother are among his biggest supporters.
In his latest social media post, he's seen holding up two peace signs while undergoing treatment. He punctuated his caption with a boxing glove and a purple heart.
His girlfriend appears to have snapped the heartwarming photo, as she's shows a big thumbs-up from behind the camera.
Among Ruffo's supporters include fellow celebrities such as comedian Nick Giannopoulos.
"Your strength, courage & determination is a massive inspiration to so many people also fighting this insidious disease. Keep kicking it's arse mate. Fark Cancer Farken!! 👊🏼," Giannopoulos wrote.
Actress Sarah Roberts added, "Go Johnny!!! I'm sorry u have to keep kicking it's arse. You don't deserve that. I wish it would just F off & leave u alone. Sending so much love."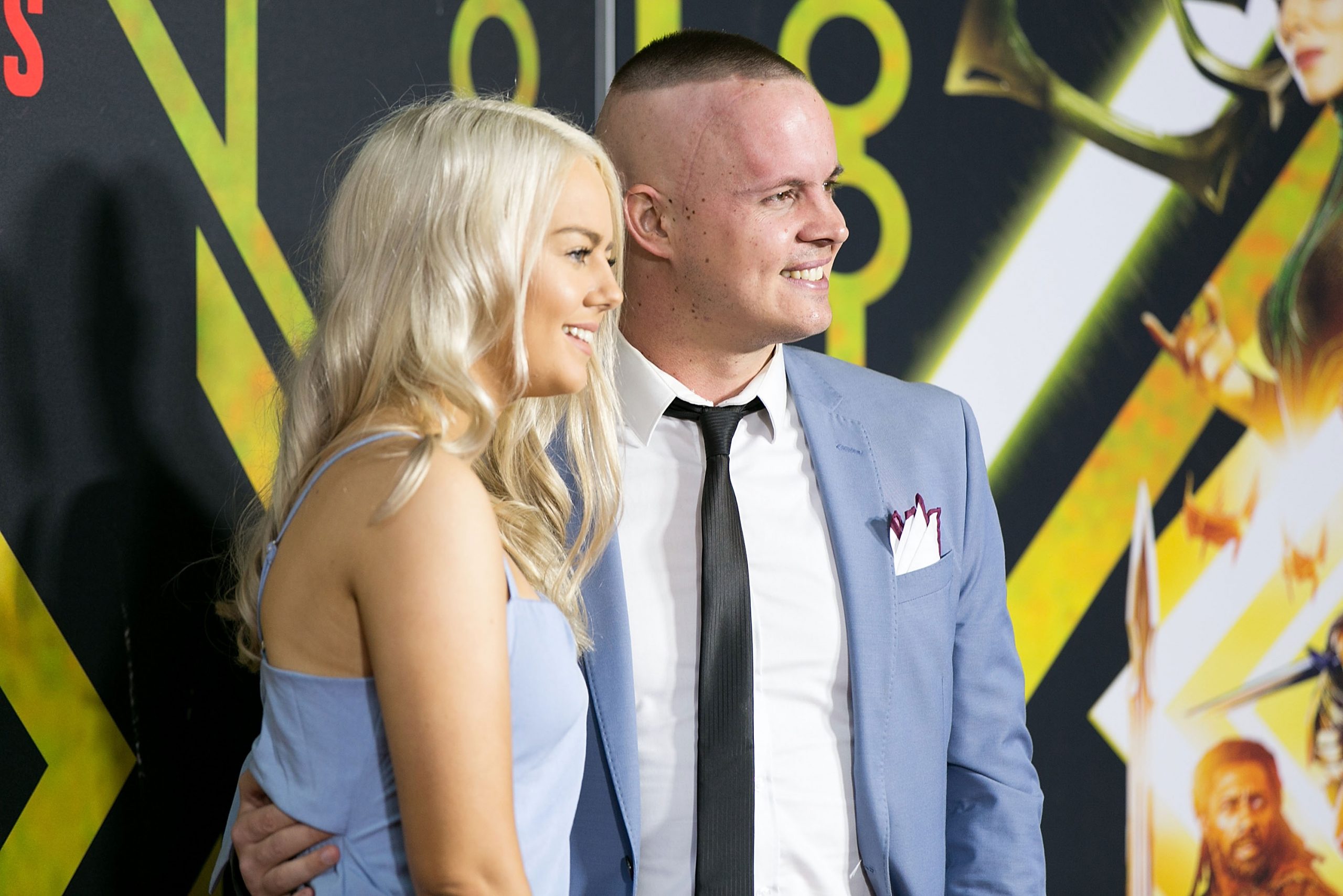 The beloved actor amassed a large fanbase after becoming a regular on the popular Australia-based show "Home and Away," which ran from 2013 to 2016.
His "Home and Away" former co-star Lynne McGranger delivered more words of encouragement.
"Hey, my darling friend. You're such a champion. Talk soon. Love you 🙏😍👍🏾💙💪🏽," McGranger wrote.
Ruffo is not letting his cancer stop him from finding joy in life. His fighting spirit is bursting with positivity that is nothing shy of inspiring.
How a Positive Mindset Builds Resiliency in Cancer Warriors
"A positive attitude is really important," says Dr. Zuri Murrell, a colorectal surgeon at Cedars-Sinai Medical Center in Los Angeles.
Dr. Murrell tells SurvivorNet he often sees the connection that a positive attitude influences a patient's resiliency even in the face of insurmountable odds.
"I'm pretty good at telling what kind of patient is going to still have this attitude and probably going to live the longest, even with a bad, bad disease," Dr. Murrell added.
WATCH: How a positive attitude impacts your prognosis.
When it comes to resiliency, it's about building yourself up to endure tough times. Johnny Ruffo has built up quite a resilient spirit to keep proudly and publicly fighting his cancer diagnosis.
His efforts are inspiring many other people who may be in a similar situation.
Of course, building resiliency is not always easy.
According to the American Psychological Association (APA), resilience is "the process and outcome of successfully adapting to difficult or challenging life experiences."
The APA points to a few areas in a person's psyche that contribute to their ability to build resilience. Your view and perspective on the world, your coping strategies (amid times of hardship), and the availability of social resources all act as contributing factors for building resiliency.
SurvivorNet's film called "Resilient" spotlights three extraordinary athletes as they demonstrate resiliency in the face of adversity.
They do not let hindrances such as a leg amputation stop them from achieving their goals and finding joy and happiness. Through their experiences, you can also find ways to help build your own resilience to endure times of hardship in your life.
WATCH: Resilient: Staying Positive Despite Adversity
Finding Joy Amid Cancer
As any cancer warrior will tell you, cancer can be exhausting. However, one way to help keep a smile on your face while going through the rigors of treatment is to maintain good mental health, just as Johnny Ruffo has shown.
Believe it or not, joy can be found even amid cancer. Ruffo is often seen smiling with his loved ones by his side during chemo. He also shares many social media photos of the joys of life outside of his cancer treatments.
It's important to remember you are more than your diagnosis. To help you remember that first and foremost, surround yourself with a strong support group or do things that simply make you happy. Joyous activities and your support group both contribute to your mental health positively.
View this post on Instagram
"We know from good studies that emotional health is associated with survival, meaning better quality of life is associated with better outcomes," Dr. Dana Chase told SurvivorNet.
"Working on your emotional health, your physical well-being, your social environment [and] your emotional well-being are important and can impact your survival," Dr. Chase added.
WATCH: Staying positive during the cancer journey.
If you are undergoing cancer treatments or facing some other adversity, take Dr. Chase's advice and surround yourself with people and activities that bring you joy.
"Sometimes I will talk to a patient about making [a] list of the top ten things that bring them joy," Chase says.
"And trying to do those ten things…to make at least 50 percent of their experiences positive throughout the day."
Questions for Your Doctor
If you find yourself facing cancer and need help with your emotional health, ask your doctor the following questions:
If I have moments where I feel overwhelmed and anxious, are there any therapists I can call?
Are there any support groups you recommend I consider joining to help me when I need someone like-minded to talk to?
Are there any medications you can prescribe to help ease my anxiety or possible depression?
When do you suspect my emotions will subside to levels near where they were before my diagnosis?
Learn more about SurvivorNet's rigorous medical review process.
---