Life After Prostate Cancer Surgery
The History Channel's "Swamp People" star Troy Landry was treated for prostate cancer last year.
Now he's back doing all the things he loves, like hunting for gators and having fun in the swamp with his three grandchildren.
Prostate cancer is the most common cancer in American men, excluding skin cancers.
Symptoms of prostate cancer are inconsistent and hard to pinpoint but may include changes in urinary function like urinating more or less often or waking up at night to go more than usual.
Treatment for prostate cancer can vary greatly from person to person, so it's important to know all your options and consider getting multiple opinions.
Tory Landry, the 61-year-old star of History Channel's "Swamp People" who was treated for prostate cancer last year, has returned to doing all the things he loves — like hunting for gators and having fun in the swamp with his three grandchildren.
"Swamp People" is a reality series that shows the day-to-day activities of alligator hunters in the Atchafalaya River Basin in Louisiana. Troy, a father of three, from Pierre Part, Louisiana, has been with the show since its first season back in 2010.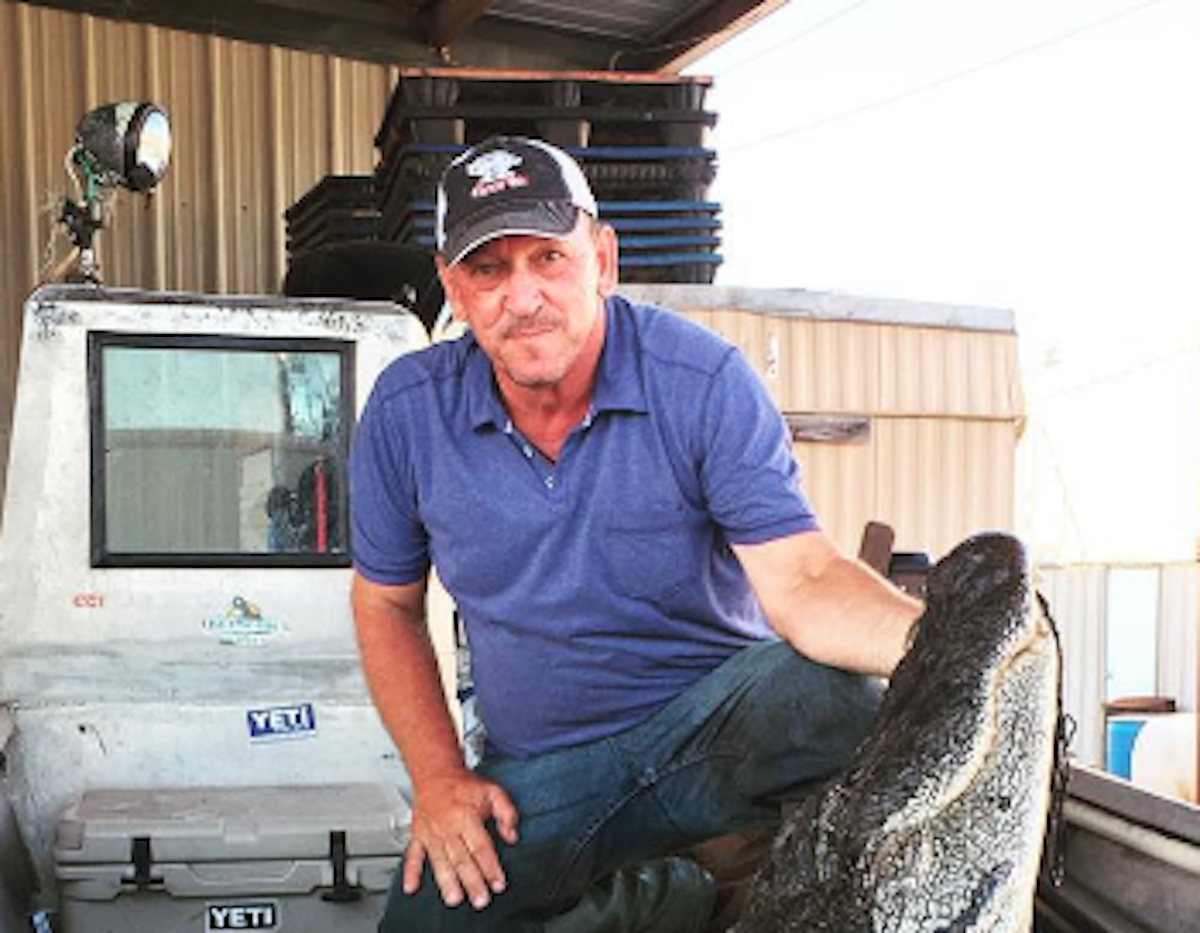 Read More
Troy, known and loved for his catchphrases like "Choot 'em!," "That's what I'm talking about," "Yeah, yeah, yeah, yeah," "What the frick?" and "I think we got a big one," has been taking to Facebook to share his
recent hunting excursions
and good times with this family.
RELATED: Prostate Cancer Treatment in Five Days? Everything You Need to Know.
In recent months, the fearless alligator hunter, who has been married to his schoolteacher wife Bernita since 1981, has been learning some ninja moves from one of his grandsons, boiling large amounts of crawfish for his family, wrestling with his "little rascal" grandchildren, eating pizza and frog legs, and working out in preparation for hunting season.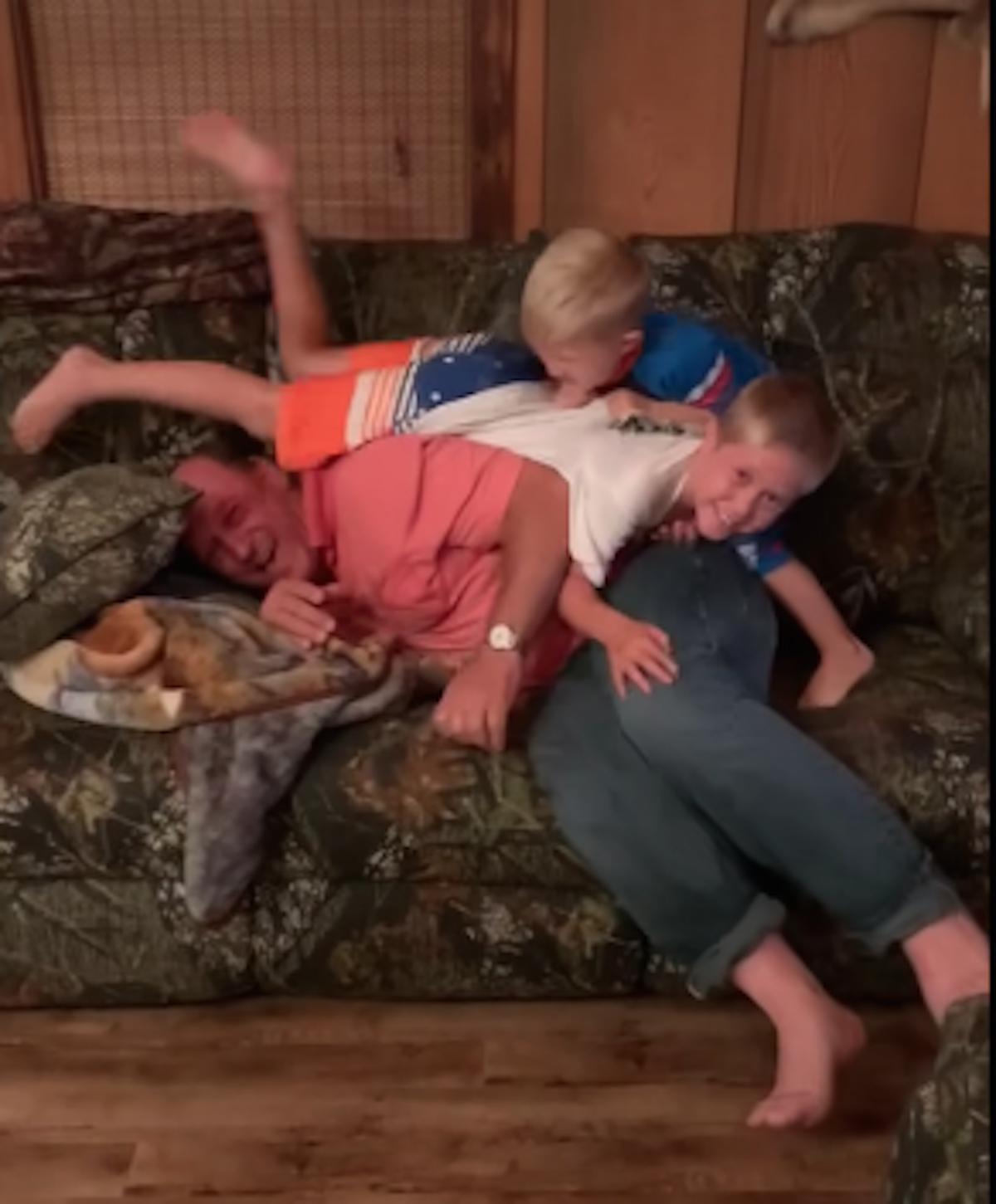 In one adorable video shared on his Facebook page, Troy is seen attempting some ninja kicks with one of his grandsons. "I thought I did pretty good for what he was wanting me to do," Troy captioned the post. In another video clip, Troy was seen making a "Swamp Waterfall" with his Mercury Marine boat engine. "What the boys want is what the boys get!!! They love them some rooster tails!" Troy wrote alongside the footage. The boys, wearing life jackets and sitting at the front of the boat, appeared to enjoy the water show in front of them.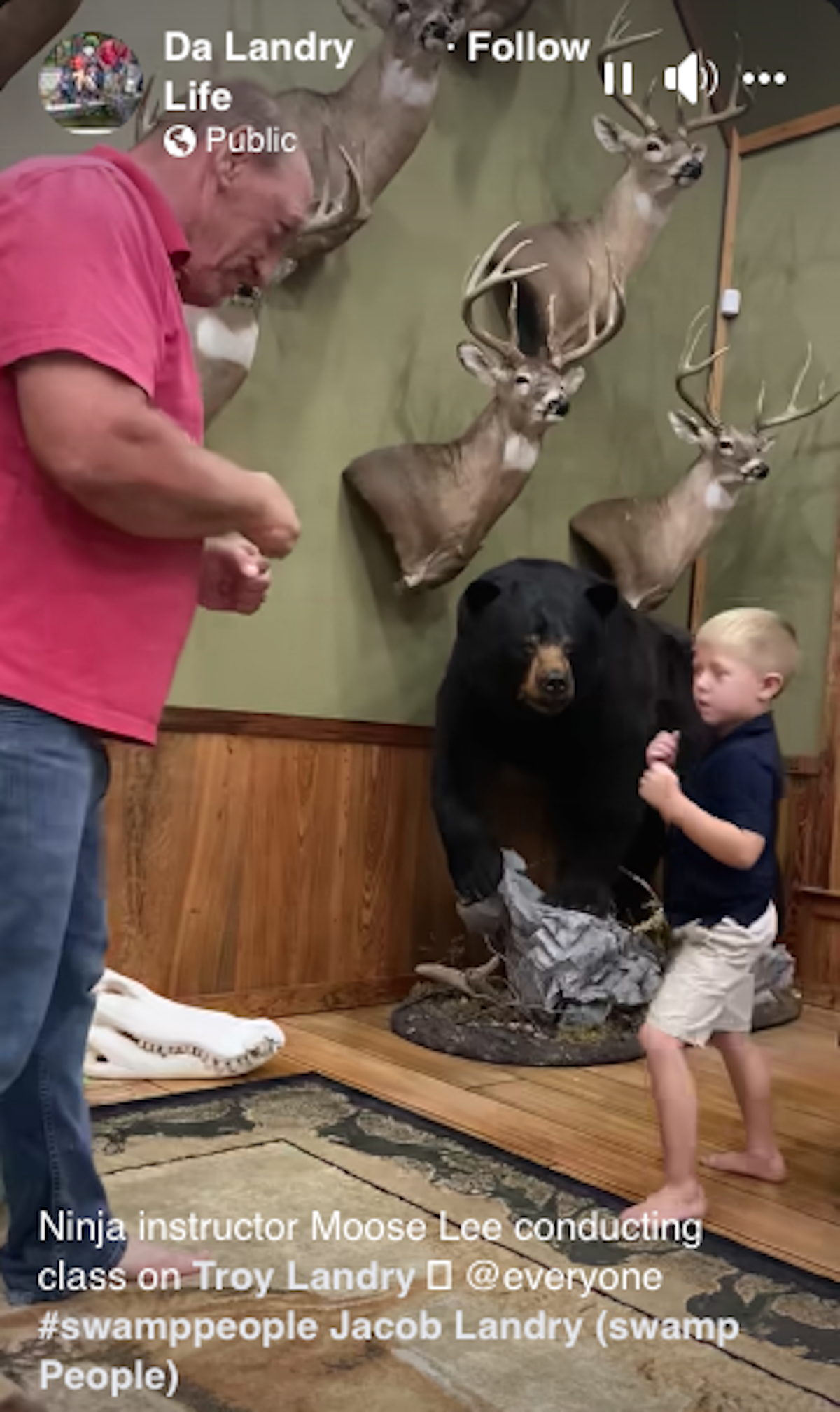 Troy Landry's Battle With Prostate Cancer
On June 1, 2022,
Landry took to Facebook
to announce his prostate surgery was a success. Alongside a photo of himself in the hospital, he wrote, "Surgery went good. No more prostate. It was ate up with cancer."
"Dr Alexander and his crew are doing an awesome job. Hoping to go home Tom [Tomorrow]. Special thanks to miss dotty and all our fans for all the prayers and kind words," he continued. "Got to recover before gator season gets here. Y'all take care and hug them babies for me. ITS A BIG ONE !!!!!!"
Additional details on Troy's cancer battle are unclear, however, on August 15, 2022, Troy's son Jacob shared an update on his dad's health status in a Facebook video.
"I just wanted to give everybody a heads up on Dad. He's back home and feeling much, much better. Each day he's been getting better and better," Jacob explained, noting that his dad's prostate cancer was removed, and "everything looks good."
He continued, "They got the lab work back. They think they got everything out. So, he's just on the road of recovering now, and thank you for all the prayers and wishes. He's doing much better and just trying to get better before Gator season because we got the green light. We're going to do another year, 'Swamp People' Season 14, believe it or not."
Season 14 of "Swamp People" aired on Jan. 5, 2023, so it appears all is well in the world of Troy Landry.
Previously, Troy offered some insight into how hard he works out in the swamps, some of which could also be inspiring to anyone struggling with cancer or disease.
"You know, it's all about what you put into something," he is heard saying in a video compilation of "Swamp People: Stuff Troy Says," shared by the History Channel on YouTube.
"You gonna get out of it what you put into it. It ain't always gonna go your way," Troy added. " It's not always going to be peaches and cream. Sometimes it's going to be hard and you've gotta put in the extra mile. You can take that to the swamp."
And putting your best foot forward through a challenging time is a message we think any survivor can learn from.
Understanding Prostate Cancer
Prostate cancer is the most common cancer in American men – except for skin cancers.
Approximately one in eight men will receive a prostate cancer diagnosis during his lifetime. The disease starts in the walnut-shaped prostate gland located between the rectum and bladder. This gland creates the fluid that nourishes sperm.
When Should I Get Tested for Prostate Cancer?
Symptoms of the disease are not always the same and are difficult to pinpoint.
"Prostate cancer is a very odd disease in that it doesn't have a particular symptom," Dr. Edwin Posadas, director of translational oncology and the medical director of the Urologic Oncology Program at Cedars-Sinai, explained.
But changes in urinary function like urinating more or less often or waking up at night to go more than usual could be a sign of the disease. However, it's important to note that these potential symptoms could also be caused by a urinary tract infection or even an enlargement of the prostate gland (which is not cancer).
There's No One Definitive Symptom for Prostate Cancer, But There Are Clues
Doctors who previously spoke with SurvivorNet shared a hopeful outlook when considering a prostate cancer diagnosis because there are many treatment options, and there's been significant treatment progress over the past decade.
Surgical and radiation options, for example, have made improvements in reducing the side effects of treatment while still providing excellent cure rates. Even for men with an advanced-stage diagnosis, many new options exist to treat prostate cancer and help them maintain an excellent quality of life.
Treating Prostate Cancer
Despite how common prostate cancer is most men who are diagnosed with prostate cancer will not die from the disease.
There are many reasons why the outcome for those diagnosed with prostate cancer is excellent including very effective treatments such as radiation therapy or surgery and factors specific to prostate cancer that make it unique.
Prostate cancer, like most malignancies, exists on a spectrum of aggressiveness where some cancers require immediate and aggressive treatments while others may require no treatment at all. So the question becomes, when should prostate cancer be treated and, if it is not being treated, what is the correct follow-up?
An Overview of Prostate Cancer Surgery
To know when prostate cancer does not need immediate treatment, it is best to know when it does require treatment.
Prostate cancer, like all cancer, is staged based on multiple factors from stage 1 through stage 4. However, prostate cancer is also divided into the following risk groups: low risk, favorable intermediate risk, unfavorable intermediate risk, and high-risk disease.
In prostate cancer, what risk group you are in drives treatment and you may hear your clinical team speak more about the risk group compared with your stage.
Your risk group is not arbitrarily decided but is made up of three components.
The first is the PSA value. There are cutoffs for each group but in general the higher the PSA the more likely you will have a higher risk group for prostate cancer.
The second is the Gleason score. The Gleason score is the way cancer appears under the microscope and the higher the number the more aggressive the cancer appears.
The final factor used to place you in a risk group is the way the prostate feels on examination or the clinical stage of the cancer. The combination of these three pieces of information will determine which risk group you fall into.
RELATED: Guide to Prostate Cancer: Overview
For men with high-risk and unfavorable intermediate-risk prostate cancer who are in good health, there is little debate that aggressive treatment is needed. Treatment is also recommended for almost all cases of favorable intermediate-risk prostate cancer. Treatment for these cancers would be either radiation, surgery, hormone therapy, or a combination of these treatment factors.
In men who meet all criteria for low-risk prostate cancer, there is an option that avoids aggressive treatment and is called Active Surveillance. It is this group of men who may not require immediate treatment.
Contributing: SurvivorNet Staff
Learn more about SurvivorNet's rigorous medical review process.
---