A Story of Faith and God
Country singer-songwriter Kelly Lang has opened up about how her relationship with God has helped her maintain optimism throughout and after her battle with cancer.
Lang, a 17-year breast cancer survivor, sees her cancer journey as a "life sentence" that gives her perspective on what is really important in life
Last year, Land released an autobiography telling the story of her upbringing, her relationship with husband T.G. Sheppard, and her battle against breast cancer.
Country singer-songwriter Kelly Lang, a 17-year breast cancer survivor, has revealed how faith has played a major role in her healing process.
The Nashville-based musician, who recently released a new cover of Gladys Knight & the Pips' "Midnight Train To Georgia" looks at cancer as an inspiring journey. Lang told Fox News Digital, "Some people consider cancer a death sentence. But I like to say I consider it my life sentence. It was like a reset button for me to be able to live more abundantly and appreciatively."
Read More
In regards to how she feels after her cancer battle, the 54-year-old says, "I see more clearly who needs things, who needs help. I promised God, If you would just allow me to get through this, I would try my hardest to be a bright light to others, to be a ray of hope for somebody. And here I am, 17 years out, and I'm just humbled, truly humbled, to still be here, and to be talking to you right now, and to be sharing my story with other people."
Lang was diagnosed with breast cancer, which is the second most common cancer in women across America, not including skin cancers, at the age of 36. "And at the time, I was just doing my best to get through life. I wasn't paying attention to what really mattered. Or people who really mattered," she explains. Although Lang's 17-year battle is over, the singer-songwriter insists "it doesn't end there" as patients may still need to undergo reconstruction or radiation.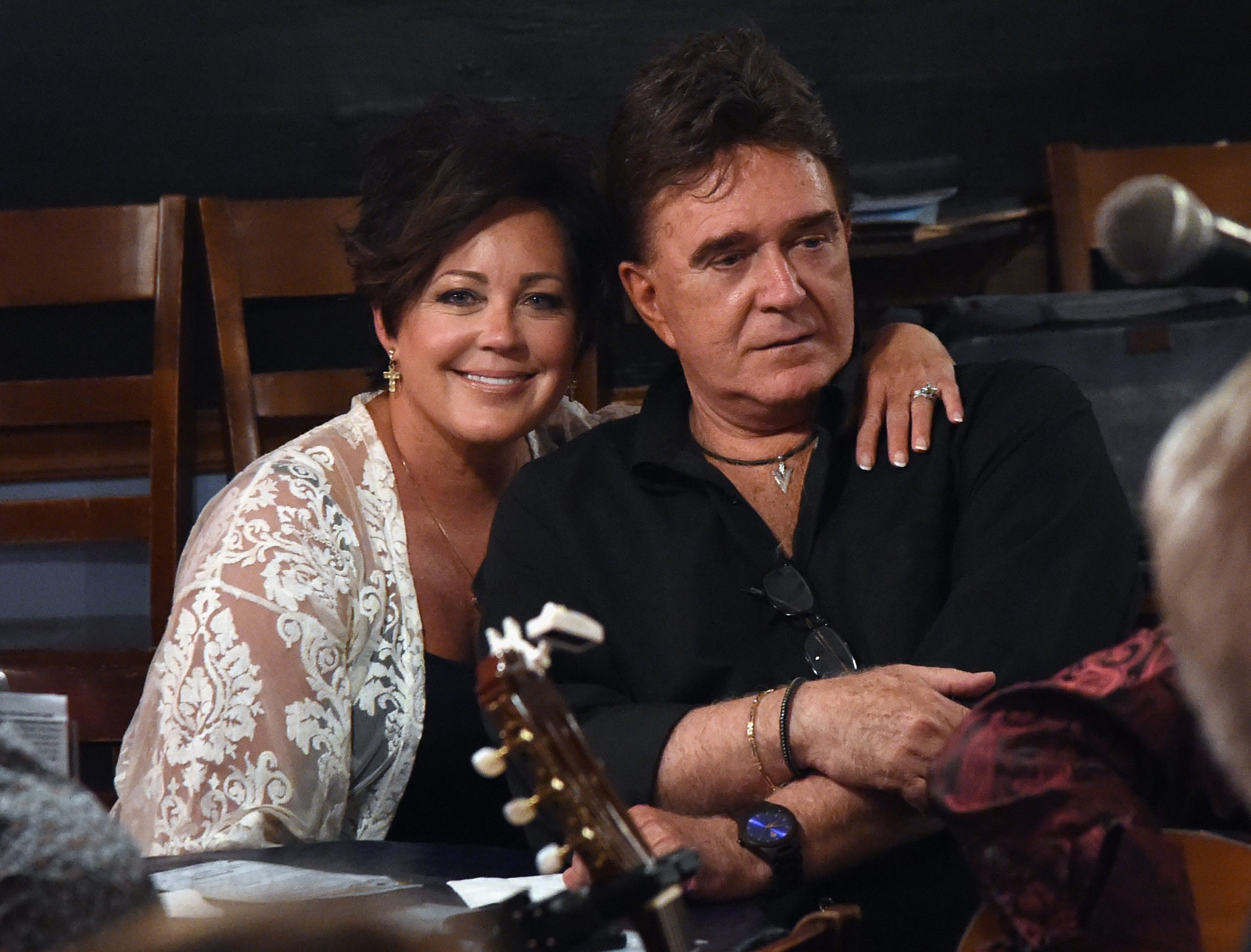 The nationally acclaimed singer-songwriter insists God and her deep faith "is everything" during and after a fight against cancer. "I never feel alone. I'm not afraid of anything because I know the ending. I'm only passing through," she added, "so I don't have to worry about what's going on.
It's temporary," she explains. Lang's husband William Neal Browder, professionally known as T.G. Sheppard, also plays a role in her ongoing faith. She told Fox News Digital that she can always count on Browder, an American country music singer-songwriter known for No. 1 hits such as Party Time and Only One You, for encouragement.
Related: Country Stars T.G. Sheppard, 77, and Kelly Lang, 54, Share Their Love Story, How They Conquered Cancer As A Couple In New Book: 'We Decided To Be Very Transparent'
The Importance of Faith Through Cancer
According to the US Centers for Disease Control and Prevention (CDC), 69% of cancer patients say they depend on their faith to get them through cancer treatment and pray for their health.
Receiving a cancer diagnosis can be a devastating thing as such difficult news has a tendency to make people want to shut down. However, Tom Evans, pastor of the Brick Presbyterian Church located in the Carnegie Hill neighborhood of New York City, tells SurvivorNet that it's during this time that you should try to do the opposite.
"It's important to reach out in a simple prayer to God, even if you've never prayed before, you don't know what to say, a heartfelt plea, 'God, help me, be with me,'" Pastor Evans says.
When faced with a health crisis such as a cancer diagnosis, it's important to find ways to cope with the complex web of feelings you may be experiencing.
Related: 'Faith, Family, and Friends' Helped Beverly Reeves Get Through Ovarian Cancer Treatment
For some, turning to faith can be a great way to keep spirits high when cancer starts taking an emotional and/or physical toll. In fact, a 2015 National Health Interview Survey found that 69% of cancer patients reported praying for their health compared to 45% of the general United States population.
"You can reach out to God and you can reach out to people, your friends and family and say, 'I can't do this on my own. I need you,'" Pastor Evans says. "It's in that willingness to be open and to receive that we can actually find something deeper that we never would've encountered without this hardship."
Pastor Evans says, "This is what is so powerful about times of hardship. You think cancer … (is) simply going to be a devastating time … but it's in those moments that sometimes you discover how wonderful humanity is. We spend so much time watching the news and we become so disillusioned with people, but it's in hardship, it's in cancer … that suddenly you feel that people are glorious."
"I truly believe what Paul says, 'God uses all things for good,' and God can even use these terrible things such as a cancer diagnosis … to help you discover the wonder and glory of life and the wonder of the gift of others," Pastor Evans says.
Additional Resources for Support
Cancer is a shock to the system, and nobody should have to face it alone. Of course, your loved ones want to help, but sometimes you—and those who are supporting you, too—might need guidance from trained professionals and/or people who've faced the same circumstances.
Here are some options for looking beyond your immediate social circles:
See if your hospital offers a support group for people in treatment (there may even be a particular one focusing on the type of cancer you have), and/or private sessions with a hospital social worker. Many cancer facilities are realizing the importance of these resources and working to make them easily available.
Two organizations additional support organizations are Young Survival Coalition, for people diagnosed with breast cancer at younger ages (generally, early 40s or below); and SHARE, for women and families affected by breast, ovarian, or uterine cancer.
Cancer Care offers support groups, one-on-one counseling, and also financial guidance—in person (when it's possible) or by phone.
Remember—loved ones of the person with cancer may need help too, and many hospitals and organizations (including the ones above) are working to provide it. Keeping everyone's needs in mind and trying to address them will help your whole crew to stay sane and face the stresses that cancer can bring.
Contributing: SurvivorNet staff
Learn more about SurvivorNet's rigorous medical review process.
---