Feeling Confident As a Breast Cancer Survivor
Anna Crollman, known online as My Cancer Chic, battled breast cancer at 27 and had a mastectomy (removal of her breasts).
She initially struggled with the idea of not being able to breastfeed her future kids. But now with two children, she's finding "body freedom" in it.
There's no need to be self-conscious during or after fighting cancer. Surgery, like a mastectomy or a lumpectomy, is a common treatment path for breast cancer.
Breast reconstruction surgery is a very personal decision that women may consider after going through a mastectomy for breast cancer treatment.
Plastic surgeons can reconstruct your breasts with implants or with your own tissue taken from some other place on your body, such as your back, your abdomen, or your inner thigh.
Anna Crollman, a blogger who calls herself a "survivor turned thriver," initially "grieved the loss" of her breasts after battling breast cancer and struggled with the idea of not being able to nurse her future children. But after just having her second baby, the strong warrior is finding "body freedom" in not being able to breastfeed.
The mom of two to toddler Mason and newborn Charlie, who is now in her mid-thirties, was diagnosed with triple-positive breast cancer at the age of 27. She often takes to her blog My Cancer Chic and her Instagram page to offer inspiration to other young women battling breast cancer.
Read More
Triple-negative breast cancer means it has all of the main drivers of breast cancer: the estrogen receptor, the progesterone receptor, and the HER2 receptor.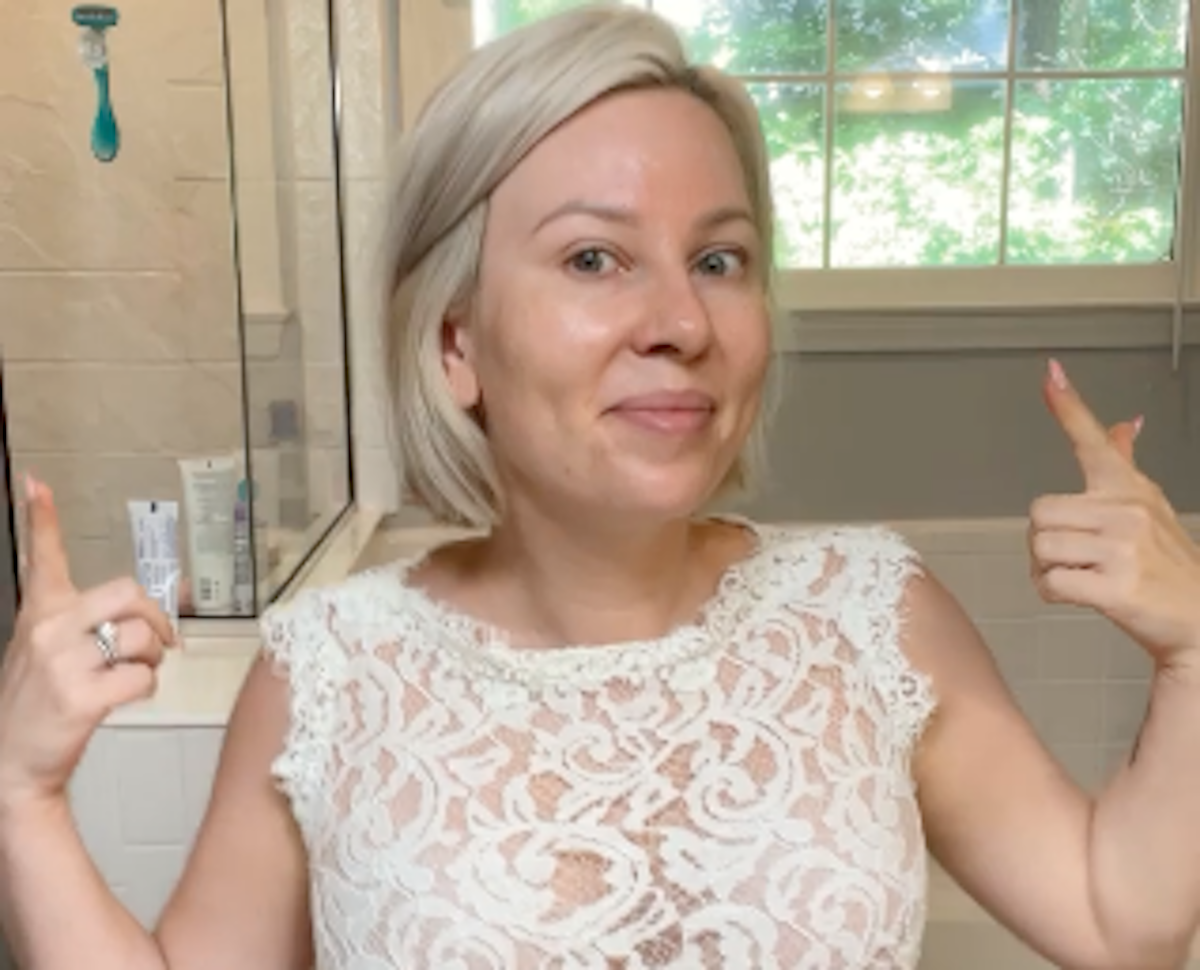 After treatment, Crollman no longer has nipples on her breasts. She decided to share her story so other women don't struggle like she did to find resources to navigate treatment and feel confident amid bodily changes.
She explains in the About Me section of her blog, "My Cancer Chic was born to fill the void of young women facing cancer and has since grown with the goal of empowering all women to thrive through adversity with wellness, self-confidence and style."
RELATED: 'Think of It Like a Chess Game,' Says Breast Cancer Survivor Who Is Thriving After Cancer & Has This Advice For Feeling Good After Surgery
Crollman, who is proud to be a wife, mother and content creator, recently took to her Instagram story to admit she has come to terms with not being able to breastfeed.
"When I was diagnosed with breast cancer at 27 I grieved the loss of my breasts and the ability to breastfeed in the future," Crollman wrote on her story, over a photo of her holding what appears to be her feeding her newborn with a bottle of milk. "But when the time came, and I had my children, I didn't grieve the inability to breastfeed at all."
She explained, "In fact, the emotion I use to describe the experience is freedom. I have body freedom. I know my child is getting nutrients from his formula, and I have so many people in my life that can help feed him.
"The pressure is not on me and my body physically to take care of him alone. The pressure is removed because I have no choice. I am given body autonomy sooner after birth which has helped my healing mentally and physically both times."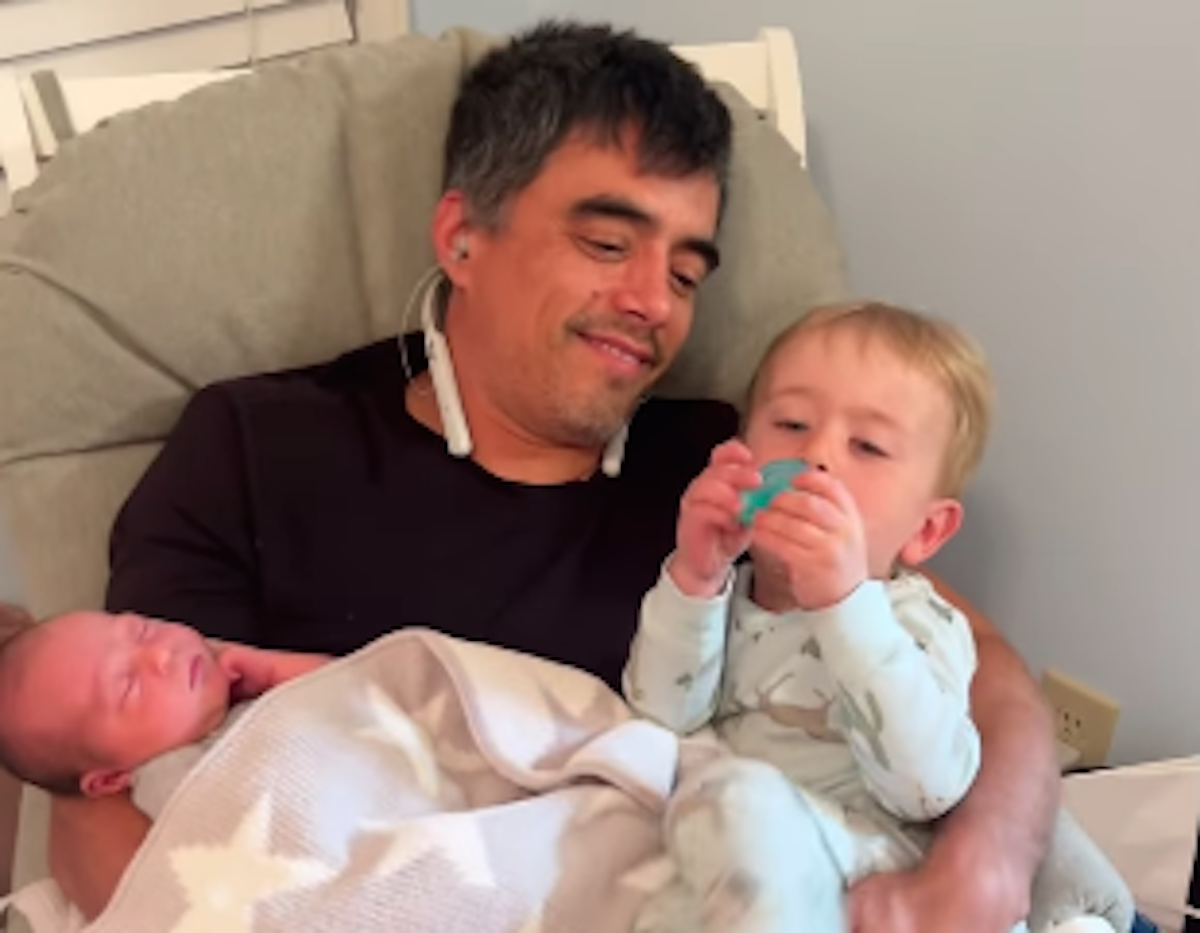 Crollman, who has dealt with miscarriage and going through the process of frozen embryos and transplants, exudes confidence throughout her social media posts despite the tough times she has overcome.
In fact, she wrote in one of her Instagram posts, "Have you struggled with body image after cancer?! It's taken me 5 surgeries and a ton of self compassion work over 7 years to find the love I deserve for my body!"
"There are still days I don't love my post-cancer body but I have the self compassion to respect my body," she said, urging her followers, "You are worth of body love while you're healing."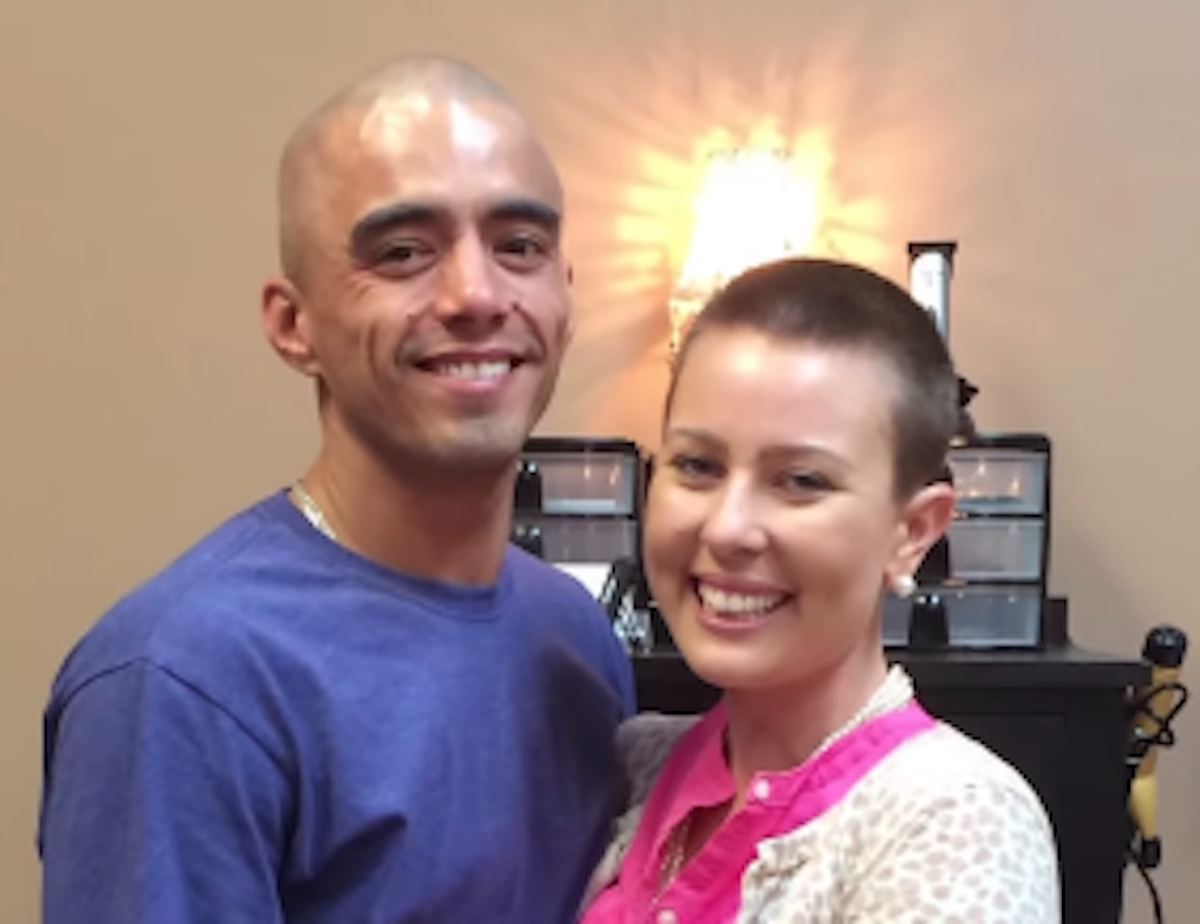 Anna Crollman's Cancer Journey
Crollman, of Raleigh, North Carolina, first noticed a lump in her breast when she was a newlywed. Weeks later, she was diagnosed with stage 2B aggressive triple-positive breast cancer.
"At the time, I wasn't aware of any family history, though I later learned my grandmother had breast cancer in her late 60s. I would go on to find out that I had no genetic mutations to 'explain' the cancer, and to this day, I am baffled by a cancer diagnosis hitting me when I was in the best shape and healthiest I had ever been," she wrote on the Everviolet Blogspot.
RELATED: Chemo Sent 34-Year-Old Cancer Survivor Into Menopause – But 3 Years Later, She Just Had a Beautiful Baby Girl: 'Rainbow After the Storm'
"Since my tumor was very large and fertility was a priority for me, I decided with my care team to start with a mastectomy to quickly remove the tumor. That would give me time for IVF fertility preservation before beginning chemotherapy and 5 years of hormone blocking therapy."
Crollman ultimately underwent more than five surgeries over the course of seven years, a time she recounts experiencing "multiple complications, a mix of disappointment, trauma and empowerment."
In a video compilation of her breast reconstruction process, which she shared on her Instagram page, Crollman explains how she first underwent a mastectomy to remove the cancer, then underwent a prophylactic mastectomy, had "painful" breast tissue expanders put in, switched to implants, had a "one round of fat grafting," and ultimately underwent breast reconstruction surgery.
What Is Reconstructive Surgery?
For women who have gone through breast reconstruction after cancer, a common problem that they may face is the misconception that their surgery is the same as a boob job. It's important that people know the difference and that this mistake may significantly affect a woman's self-esteem.
Breast reconstruction surgery is a decision that women may consider after going through a mastectomy for breast cancer treatment. The reconstruction process can happen at the time of the surgery to remove the breast or later on in the case of implants.
It's a very personal choice for women to make, and many actually don't go through reconstruction. However, for the women who do, they've said that it's a way for them to feel more like themselves after going through the difficult experience of a breast cancer battle.
Dr. Andrea Pusic On Breast Reconstruction Options
"It's a very private thing," Dr. Andrea Pusic, chief of Plastic and Reconstructive Surgery at Brigham Health, said in a previous interview for SurvivorNet.
"Breast reconstruction is a restoration of a woman's form and her sense of self. A lot of breast reconstruction is trying to erase the trauma of the mastectomy surgery, putting the cancer behind a patient, saying this is in the rear view mirror, and putting her back on track."
Seeing as this surgery is a very personal decision and process, it's important to understand that breast reconstruction is not the same as a boob job. As opposed to a boob job, women who opt to go through breast reconstruction surgery aren't simply trying to alter their appearance but attempting to feel more at home in their bodies after going through a tremendously difficult experience.
Motherhood After Cancer Treatment — All About Fertility Preservation
"When a woman is diagnosed with cancer in her childbearing years, fertility preservation should be a part of the conversation, like it's part of the treatment plan," Jaime Knopman, MD, a reproductive endocrinologist at CCRM Fertility in New York City, previously told SurvivorNet.
"Everyone in their reproductive years should be advised of their options."
'Freezing Eggs or Embryos, What Should I Do?' — Dr. Jaime Knopman Explains
Some types of chemotherapy can destroy eggs in your ovaries. This can make it impossible or difficult to get pregnant later. Whether or not chemotherapy makes you infertile depends on the type of drug and your age – since your egg supply decreases with age.
"The risk is greater the older you are," Knopman says. "If you're 39 and you get chemo that's toxic to the ovaries, it's most likely to make you menopausal. But, if you're 29, your ovaries may recover because they have a higher baseline supply."
RELATED: 'I Didn't Have Time To Preserve My Fertility,' TLC Star Aly Taylor Builds a Family of Five Against All Odds
Radiation to the pelvis can also destroy eggs. It can damage the uterus, too. Surgery to your ovaries or uterus can hurt fertility as well.
Meanwhile, endocrine or hormone therapy may block or suppress key fertility hormones and may prevent a woman from getting pregnant. This infertility may be temporary or permanent, depending on the type and length of treatment.
If you are having a treatment that includes infertility as a possible side effect, your doctor won't be able to tell you for sure whether you will have this side effect. That's why you should discuss your options for fertility preservation before starting treatment.
Dr. Terri Woodard Discusses Your Options For Preserving Fertility After A Cancer Diagnosis
Research shows that women who have fertility preservation prior to breast cancer treatment, in particular, are more than twice as likely to give birth after treatment than those who don't take fertility-preserving measures.
Questions To Ask Your Doctor
If you've been diagnosed with cancer and are curious about whether you should be preserving your fertility, the American Cancer Society suggests asking your healthcare team the following questions:
How do I know if I can have a baby?
If I cannot have a baby, what are my options for becoming a parent?
Did cancer treatment affect my chances of becoming pregnant?
Can you recommend a fertility specialist?
Can fertility hormones or drugs cause my cancer to return? Can they cause a new cancer to develop?
Which infertility clinics specialize in cancer survivors?
How does my age affect my options?
Where can I learn more about the cost of each option?
Who can help me find resources about ways to pay for fertility treatment or adoption?
What legal or ethical issues surround my fertility options?
Where can I find adoption resources or support?
Where can I find surrogacy or gestational carrier resources or support?
Will I Look Older After Breast Cancer Treatment?
Contributing: SurvivorNet Staff & Sonya Collins
Learn more about SurvivorNet's rigorous medical review process.
---