Bounty hunting is a tough business — there's a lot of strength, both physical and mental, that people working in it must possess. With the news that Beth Chapman — Dog the Bounty Hunter's no-nonsense wife and counterpart — is battling cancer again, many fans have worried that Beth may not be able to continue her bounty hunting work. But the 51-year-old reality star says she will keep on bounty hunting, as well as filming the couple's new reality show Dog's Most Wanted — which will air on WGN America, though an official debut date has not yet been announced.
Women bounty hunters are relatively rare, but SurvivorNet spoke to another woman in the business about the unique challenges Beth may face on her cancer journey. Michelle Gomez assists bounty hunters and agencies and tracks down fugitives from her home base of Texas. She's also a registered private investigator. Gomez told SurvivorNet that a lot of her job is research-based, but with bounty hunting, things can change to physical pretty quickly.
Read More
Gomez told SurvivorNet about her work, and sent her well wishes to Beth Chapman. "After the research comes the physical part if I have to leave my home and go do a physical check, drive and confirm my findings. Verifying the research is a must," Gomez explained. "And when I go do that physical check … sometimes the fugitive is there and things change quick."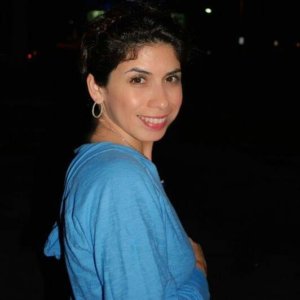 When discussing Beth Chapman's case in particular, Gomez says she hopes the reality star can keep up the good work that she does. "Beth appears to be a strong woman; she knows the field and she has a strong family unit. I don't know them personally, but something that we have in common is that once that fugitive is in front of us … a heart-to-heart conversation takes place. Fugitives aren't animals. They are lost people making hasty decisions, mistakes."
Gomez also has experience with cancer herself, as she lost a parent to the disease, so she says she's praying for a miracle for Beth. "I hope [for] a God send miracle for her to be cured," Gomez says. "Cancer is ugly and can drain you. My father passed away in 2016 of cancer and it felt like the whole family had it. It was emotional, we were tired, hopeful and sad. I wish all the family well."
As Gomez points out, cancer can be really hard on the whole family. Beth seems to be adamant about celebrating her's. She will be speaking in public for the first time since her cancer diagnosis this Sunday, Mother's Day at The Source Church in Bradenton, Florida.
She has a lot to cheer about. Dog and Beth apparently made a pretty big bust on Thursday, according to Pop Culture — capturing one of the country's most wanted criminals Leonard Trujillo, Jr. in Colorado. It would seem that Beth is doing fairly well on her cancer journey, though she did spook fans on Twitter this week by announcing that Dog's Most Wanted's debut date has been pushed back, and she is worried she may not be around to see it air.
After the tweet, Beth's page was filled with well-wishes from fans who assured Beth that she will beat cancer again. She was first diagnosed with throat cancer in 2017; she had surgery at that time and was declared cancer-free. However, in 2018 Beth's cancer returned; this time it was in her lungs and had progressed to stage 4. Beth has been really open about her cancer journey over the past few months, and a lot of fans really appreciate her candid nature — as do fellow bounty hunters.
Learn more about SurvivorNet's rigorous medical review process.
---