Fans of Criscilla Anderson — who is fighting stage 4 colon cancer — and her husband, country singer, Coffey, will soon get to step inside their family life in their new NetFlix series, "Country-Ish."
RELATED: Criscilla Anderson Proves There's Hope For Young People With Advanced Colon Cancer
Read More
"YOU GUYS!!!!!! NETFLIX BOUGHT OUR SHOW!!!!! Airing Sept 25th!!! " Criscilla announced, sharing the trailer (below) on Instagram.
When she spoke to SurviorNet recently, she could barely keep a lid on the news: "I do have an update," she told us. "But I'm not allowed to announce it yet." Now she's thanking actress Roma Downey and her husband, tv producer, Mark Burnett, "for making this happen!!!"
The couple's 50 million followers, including many in the cancer community, will find plenty to inspire.
The show will follow the Andersons — she's danced in Katy Perry, Rhianna, and Snoop Dog videos, he's gone viral in the country music world — "as they raise their children and navigate their opposite country vs. city perspectives," according to TVdb.
Their faith and her ongoing treatment for colon cancer, which was diagnosed in 2018, will also figure prominently in the series.
RELATED: Country Star Coffey Anderson & Cancer Warrior Wife, Criscilla, Share Their Inspiring Home
"What makes our family special is that we're completely opposite people," Criscilla says. "He's a black country singer and I'm a white hip-hop dancer. He's from a small town of 1100 people and I'm from Las Vegas."
"The Mental Battle Is The Hardest"
Of living with cancer, Criscilla told SurvivorNet, "I think the biggest thing I deal with is the mental battle. It's really put things into perspective when it comes to my career and my children."
Dr. Heather Yeo, Colorectal Surgeon and Surgical Oncologist Weill Cornell Medicine and NewYork-Presbyterian, says colon cancer in younger people is on the rise.
"Don't get me wrong, I love dancing — but all I care about now is watching my babies grow up and being with my husband and providing the best for them that I can," she told SurvivorNet.
"I just want to be around for my children. So my number one job is to be healthy. That's my fulltime job, so I can be around for my family."
Finding Purpose In Cancer
When we tell her that many in the SurvivorNet community, inspired by her story, prays for their family, Coffey chimes in: "Thank you for the support and the prayers; we really appreciate all of it."
RELATED: Criscilla Anderson, Hip-Hop Dancer & Wife of Country Singer Coffey Anderson, Shares Colon Cancer News: 'I Know This Is My Miracle'
"That means a lot," Criscilla agrees. "Sometimes I'm like 'God? Why did you choose me for this because it sucks.' But if I can hold up to that, being inspiring to other people, then I know why He chose me."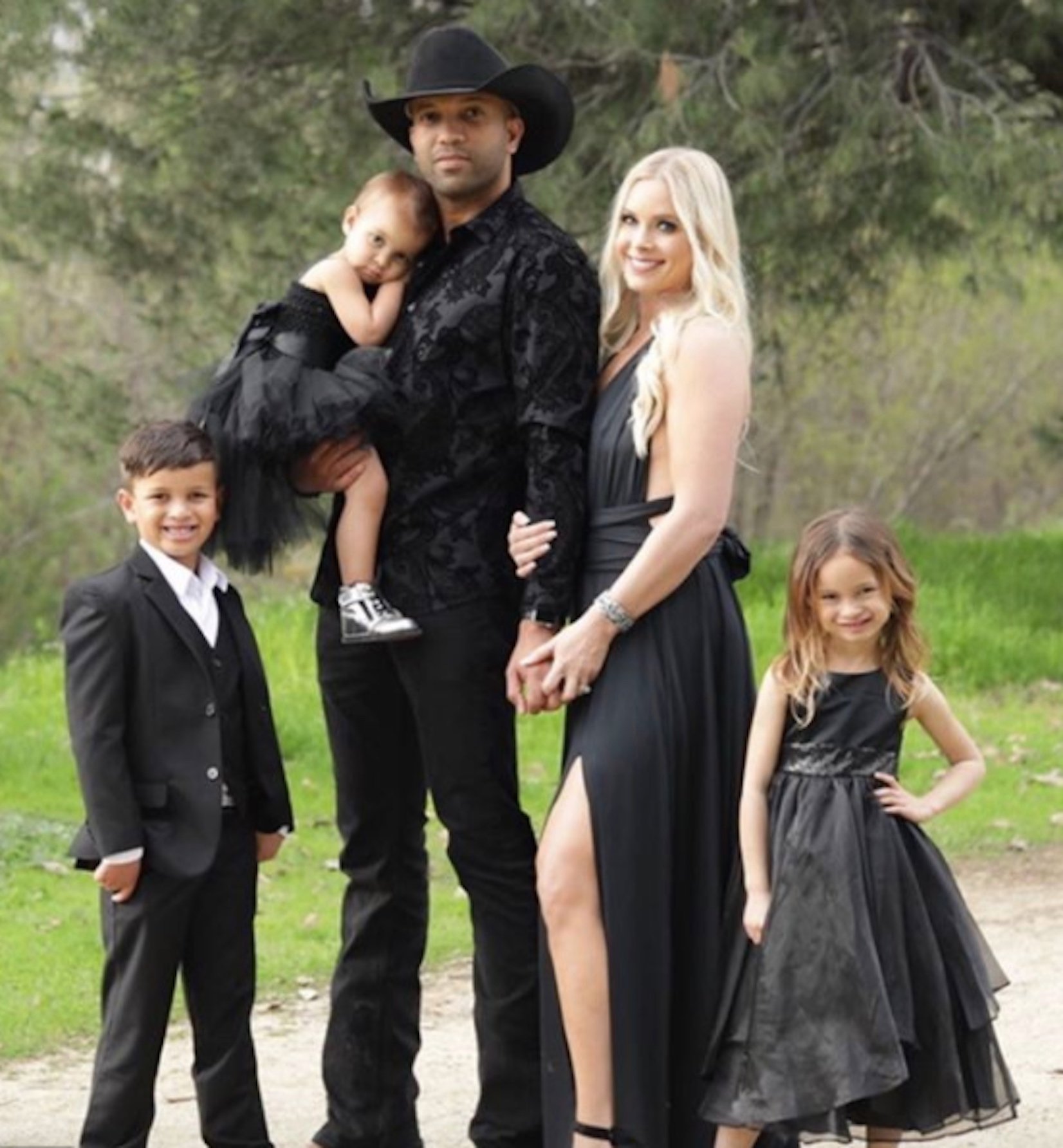 Criscilla and Coffey Anderson met in church in 2008 and married a year later.
"You have to make the best of whatever situation you're in," she says. "They've come so far with cancer. You can live with cancer as a chronic disease." And that's exactly what Criscilla Anderson plans to do.
Criscilla Anderson's Cancer Journey
Anderson, who'd competed in two marathons, first started noticing symptoms in May of 2018. Stomach pains would hit, leaving her doubled-over. "As a mom, you always feel like you don't have the time to deal with things like this," says Anderson. "But there came a point when I couldn't ignore it anymore."
RELATED: Country Singer Coffey Anderson and Brave Wife, Criscilla, Tackle Her Stage 4 Colon Cancer as a Family: 'We are a Team'
An emergency colonoscopy revealed a blockage, which landed her in the hospital for emergency surgery.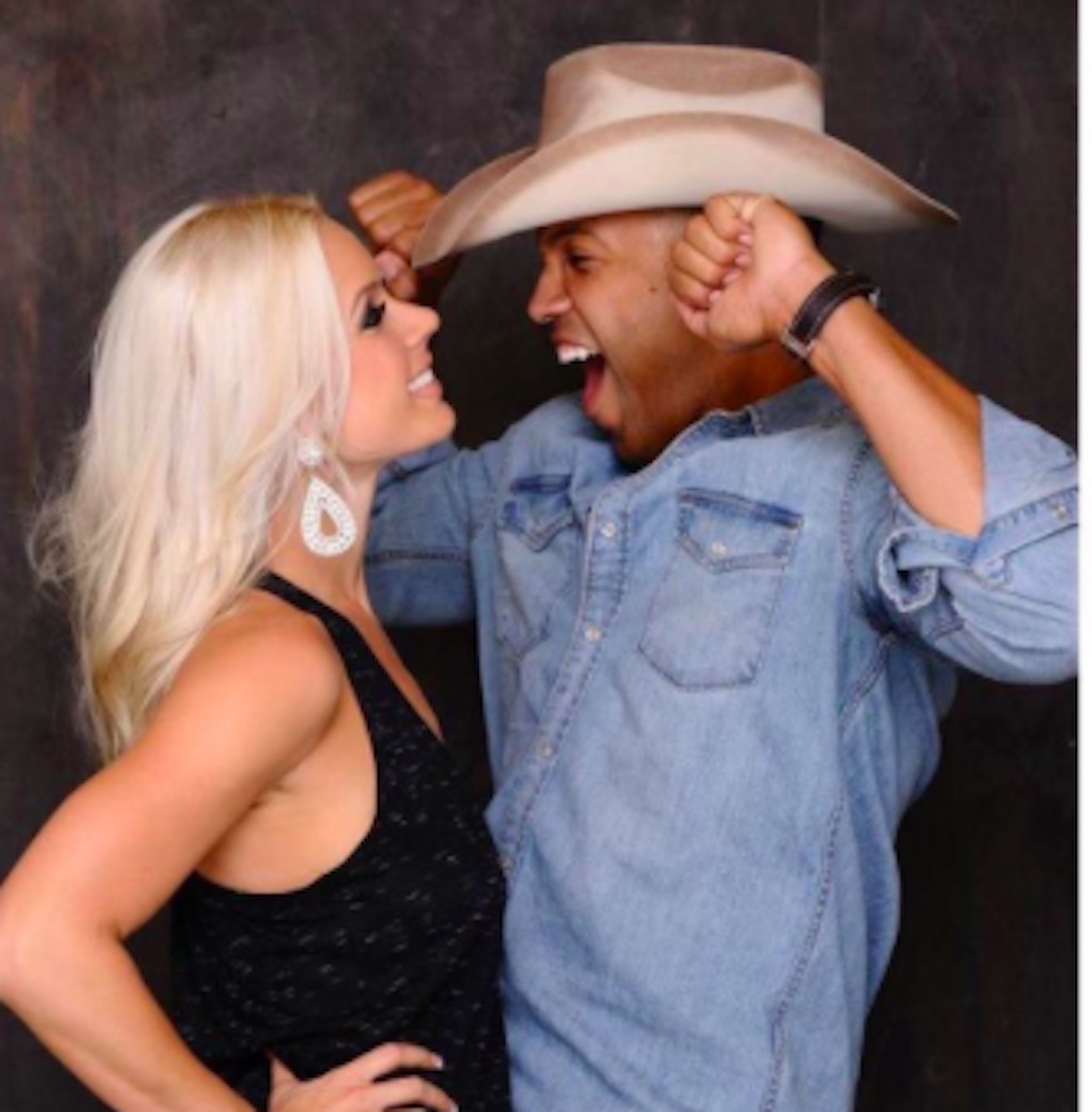 "He's been so great. So supportive," Criscilla says of her husband, Coffey. "He's the man that every woman watches some chick-flick movie and says, 'I want that in my life.'"
Doctors removed a two-foot length of her colon and diagnosed stage 3 colon cancer. After a brief remission, she was found to have stage 4 metastatic colon cancer: "The cancer has spread throughout my para-aortic region and has begun growing up my back," she reported in a teary Instagram video.
RELATED: Country Singer, Coffey Anderson and wife Criscilla Sought Alternative Therapies For Her Stage 4 Colon Cancer in Spain
The couple sought alternative treatment in Spain, although she is closely monitored by her oncologist, Dr. Marwan G. Fakih, a Medical Oncologist and Co-director of the Gastrointestinal Cancer Program at City of Hope in Los Angeles.
In April, Anderson reported her tumors were shrinking."The smallest one of all of them, [her oncologist] couldn't see," she said in the Instagram video, below.
View this post on Instagram
"So, I'll take it. Because I know that God has healed me. And I know the next time I go in for another scan, they're going to be gone. I know this is my miracle. This is so great."
Learn more about SurvivorNet's rigorous medical review process.
---