Cherishing Memories After Loss
Dog the Bounty Hunter's daughter, Lyssa Chapman, posted an epic throwback photo of her dad (with long brown locks!) on the beach with family as a special father's day tribute.
The former bond bailsman, 69, has 12 children and has been married six times; He lost his beloved wife Beth Chapman—with whom he rose to fame with their reality show—in 2019 to throat cancer.
Lyssa Chapman, 35, married her partner Leiana Evensen, also 35, in Hawaii, and said in a recent interview that her dad did not come, as it has been very hard to go back to Hawaii after losing Beth.
Finding love after loss can sometimes provoke feelings of guilt, but everyone deserves happiness, which is why it's important to talk with your partner and get their blessing so that you can eventually try to move on. It's okay to love more than one person.
Happy Father's Day, Dog!
At the end of the day, reality star and real life criminal-chaser, Dog the Bounty Hunter, is just another loving father.
Read More
His daughter Lyssa Chapman, 35, posted a sweet pic of herself as a child with a much younger, brown-haired Dog—along with her brother Tucker and late sister Barbara—hanging out on a beach, just looking like a normal family.
The smiley crew all posed with "hang loose" hand signs, which is a signature gesture of surf culture. Dog and family grew up in Hawaii, but he is originally from Denver, Colorado.
"Happy Father's Day Dad!!" Lyssa wrote, along with "throwback" and "daddy's girl" hashtags.
 

View this post on Instagram

 
Dog, whose real name is Duane Lee Chapman, has a total of 12 children and has been married six times.
Sadly, he lost his third wife Beth Chapman to throat cancer in 2019. The grieving father then met a rancher named Francie Frane, 52, whom he married last year.
Related: Duane 'Dog' Chapman Engaged, Says God Brought Francie Frane, 51, Into His Life: After Losing A Spouse To Cancer When Is It Okay to Remarry?
And now he has a new daughter-in-law! Dog was not present at his daughter Lyssa's recent Hawaii elopement to partner Leiana Evensen, but he was there in spirit, "and also electronically," she said.
"He was of course on the phone with me all morning and during. We FaceTimed him a bunch," Lyssa told PEOPLE of she and her wife, both 35, including him in their big day, even if it was from afar.
 

View this post on Instagram

 
"It's really, really hard for him to come back to Hawaii," Lyssa added during the interview. Dog and his late wife Beth Chapman lived outside of Honolulu, married in 2006 and became one of the first reality show couples that fans simply couldn't get enough of. She lost her fight with throat cancer at 51 in 2019. Dog has since found love again, and remarried to Francie Frane, 52, who also lost her spouse.
Lyssa's mother is Dog's third wife, Lyssa Rae Brittain, 67.
Related: Remembering 'Dog The Bounty Hunter' Star Beth Chapman Who Died Two Years Ago at 51 After a Brave Cancer Battle
Though Lyssa has admitted that her father may have had an issue at first with same sex marriage because of his religious beliefs, she assured fans that he absolutely approves of Leiana. After all, his daughter is simply beaming after her big day. The newlyweds even share the same birthday!
"Last week Lei and I boarded a boat at 7 in the morning with 7 of our closest family members and we dedicated our love and lives to one another," Lyssa wrote on her Instagram. She wore a traditional gown—a slightly more relaxed version for a beach wedding—while Leiana opted for a white button-down shirt and shorts. Both wore flower crowns.
 

View this post on Instagram

 
Love After Loss
It's understandable that Dog finds it hard to go back to Hawaii where he treasures so many memories with his late wife. Now that he's moved on, it can be hard for the current partner to deal with those feelings. Dog's new wife sadly went through the same tragic situation. Francie lost her husband to cancer. At the very least, they can both comfort one another and understand the complex feelings that arise when you've found love again but are also still grieving.
Related: Expert Advice on Love After Loss from Cancer as Duane 'Dog' Chapman Starts New Relationship
Having that level of support is special, but never feel guilty for moving on after loss, or for grieving a former spouse. It's okay to cherish those memories. The right person will understand. And just know that everyone who has suffered from a similar situation deserves to find love again.
Beth Chapman's Cancer Battle
Beth Chapman was diagnosed with throat cancer in 2017. She beat the disease from what doctors could tell at the time, but then the cancer recurred in her lungs, at which point it had also spread throughout her body.
Chapman was admitted to the Queens Medical Center in Hawaii, where she was placed into a medically induced coma by doctors who, according to the website TMZ, said they were trying to help her and reduce her suffering.
Related: Céline Dion Remembers Her Husband on the Day He Lost His Fight to Throat Cancer: 'I Would Be Lying If I Said I'm Fine'
True to form, Beth and 'Dog' Chapman lived the last months of Chapman's cancer battle in the same extremely public way in which they've lived the rest of their lives for many years. The end of Chapman's life was met with a huge outpouring of support from millions of people who identified with her struggle and also took part in her Christian faith, about which she was extremely vocal.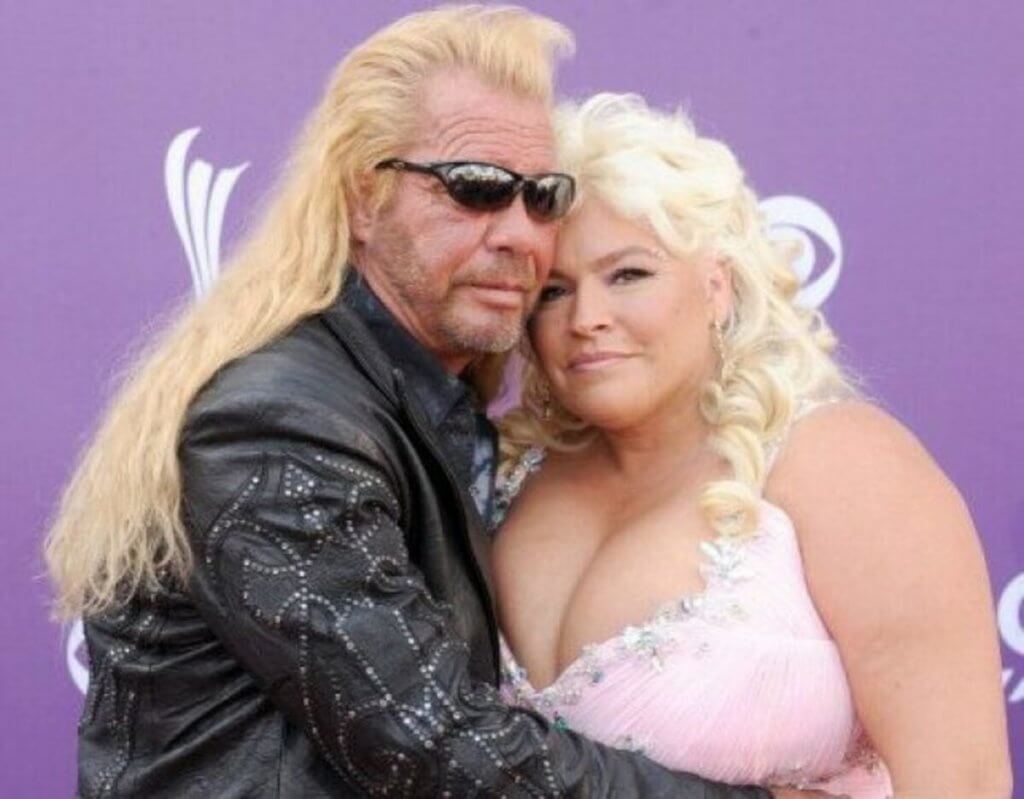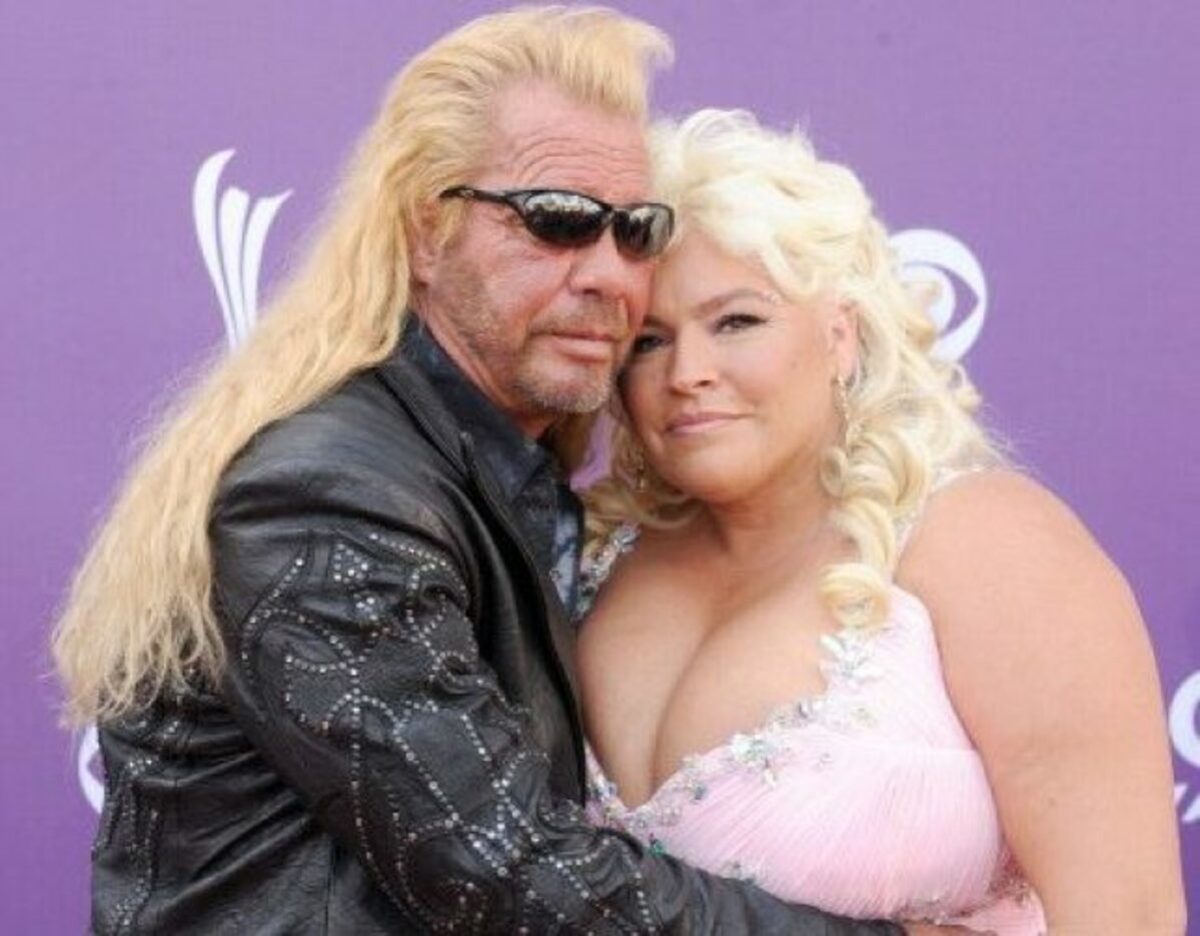 "I don't go to God and go, 'Why did I get cancer?'" Chapman told a church group in Bradenton, Florida on Mothers Day. "He'll roll his eyes at me again, because I know why — because this is the ultimate test of faith."
Related: Beth Chapman Chooses Cannabis Over Chemo—Quality of Life and Palliative Care For Incurable Lung Cancer
As a devout Christian, Beth said that instead of chemotherapy she would be leaning on her Christian faith and the Lord Jesus Christ. "Chemotherapy is not my bag," she had said.
Get the Facts What Do We Know About HPV-Linked Throat Cancer?
Choosing to forgo conventional treatment is an extremely difficult and personal decision. We don't know what, if any, alternative treatments Chapman may have been pursuing for what's been reported to have been stage IV lung cancer. Typically, the treatment for this advanced disease can involve extensive chemotherapy or radiation, or targeted therapy if the patient has a certain genetic mutation.
But decisions to forego aggressive treatments at the end-of-life are the types of decisions with which millions of families have to grapple when a loved one is in the very advanced stages of cancer.
During her final days, Chapman was surrounded by those who loved her—including her husband, Dog, who has always praised his wife for her strength, especially in the face of cancer.
Learn more about SurvivorNet's rigorous medical review process.