As Duane "Dog" Chapman, 66, continues to grapple with the loss of his beloved wife, Beth Chapman, he tells SurvivorNet that a new TV show is in the works, Dr. Oz saved his life, and his daughters are coming back to help him on the hunt. Dog tells the SurvivorNet community, which has been deeply moved by his grief, that he is, overall, doing better.
Dog is looking to the future, he says.  But coping with the loss has been a tremendous challenge for the bounty hunter and his family. In the final episode of the Chapmans' reality-TV series, "Dog's Most Wanted," filmed immediately after Beth died of cancer, viewers saw Dog in a really dark place, even admitting that he'd had suicidal thoughts. It's now been six months since Beth died, and in a phone interview with SurvivorNet while Dog was at his home in Colorado, he shared that things are getting better — mainly because he's staying busy and focusing on the future.
Read More
"Beth is still predominant in my mind [but] I'm not doing as bad as I was the first few months," he says.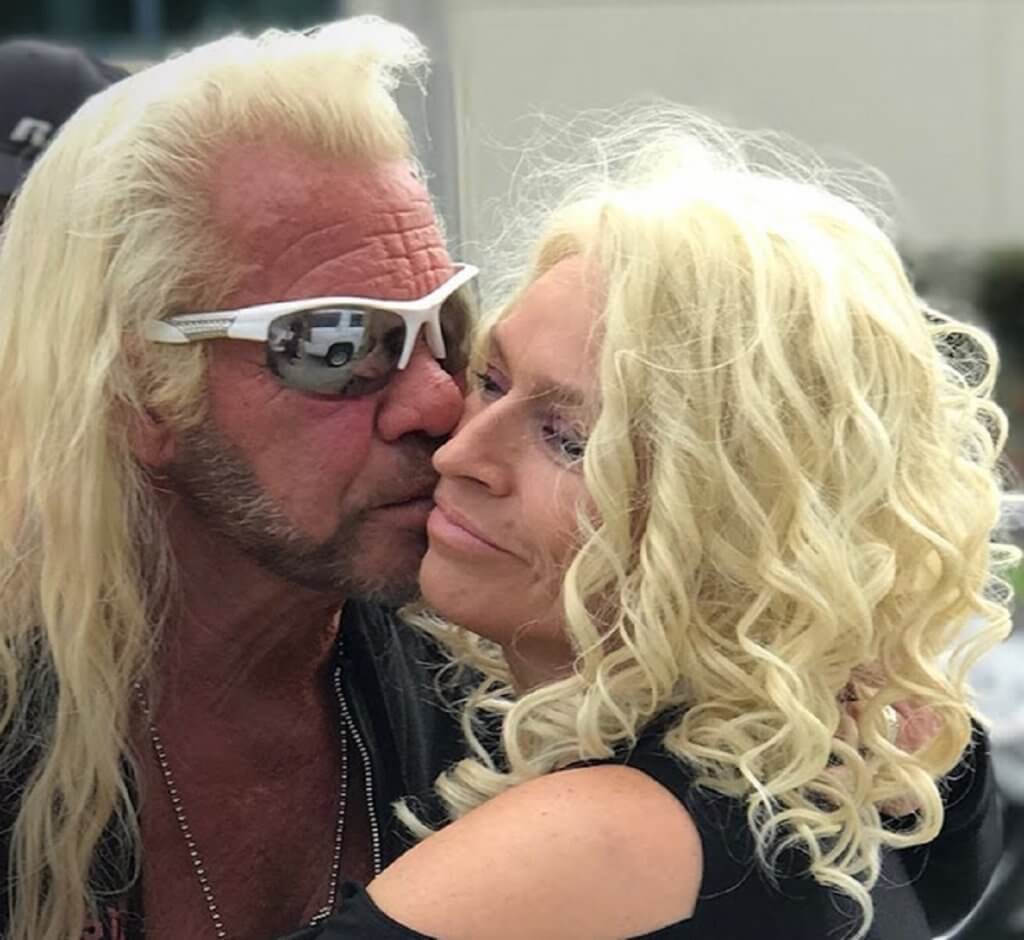 Health Update — 'Dr. Oz Saved My Life'
Dog's own physical health has been a major concern for his family and fans ever since the news broke that Dog had been rushed to the emergency room with unexplained chest pain several weeks ago. Now, Dog tells SurvivorNet that Dr. Mehmet Oz, the TV host and cardiac surgeon, has saved his life.
On an episode of the "Dr. Oz Show," the celebrity doctor recently went over a scan of Dog's lungs and revealed that the cause of the chest pain was a pulmonary embolism, which means a blood clot in one of the main arteries in the lung.
"Dr. Oz saved my life, because that thing coulda gone to my heart," Dog says. "It's like those things that shoot through space… what do you call them? meteors — it'd be like a meteor drawn to Earth; the blood clot would be drawn into the heart and would clog the main arteries." If left unaddressed for too long, blood clots can indeed travel to the heart, potentially causing a fatal heart attack.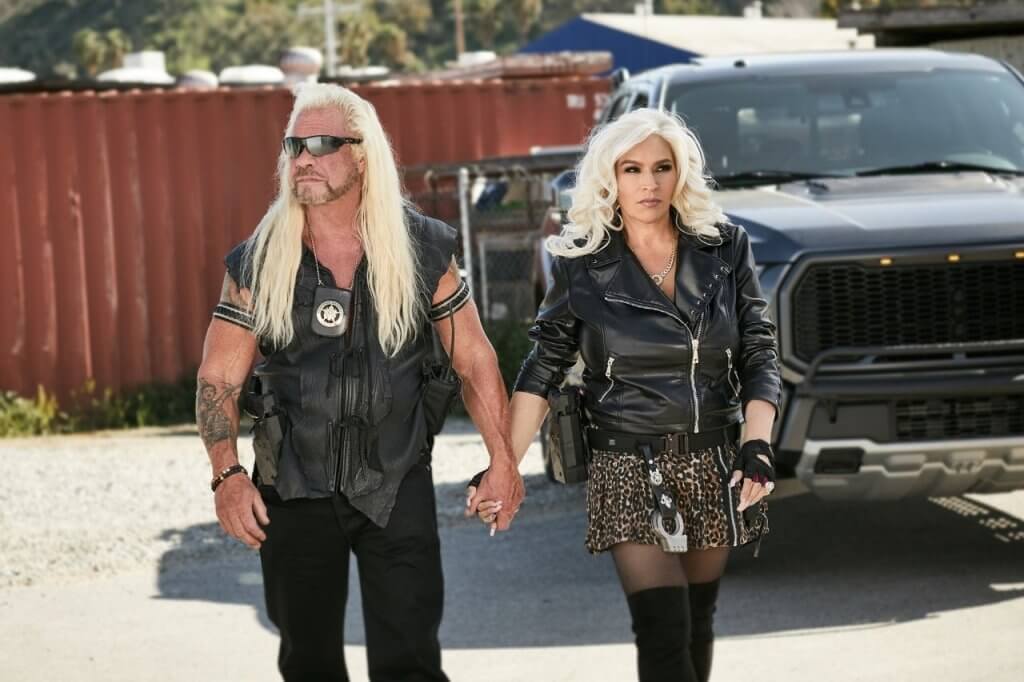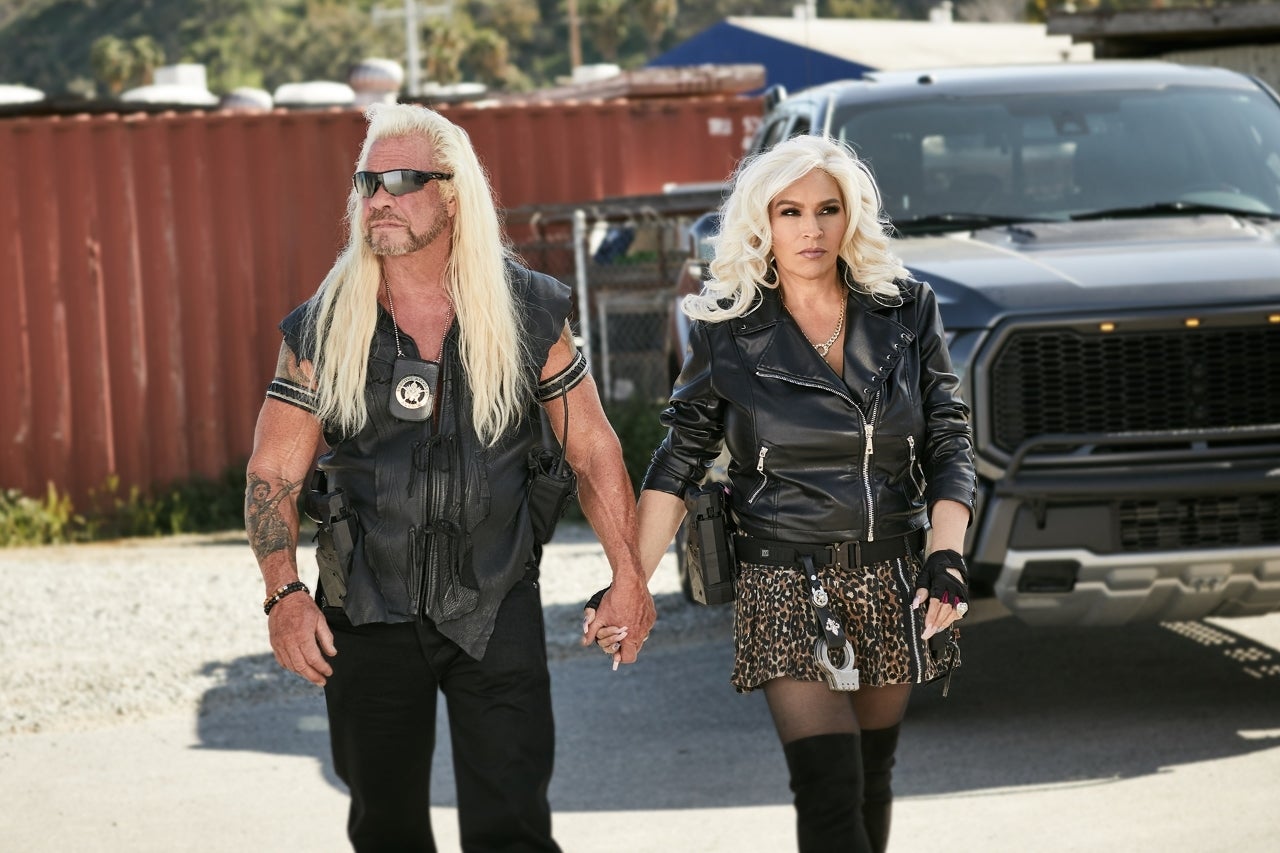 Now, Dog says, he's taking blood thinners. Because the medication can cause excessive bleeding, Dog says that he has to be careful not to cut himself — but that he's not too worried, because, despite his sometimes physically combative bounty-hunting career, he he's never gotten cut.
"It'll be 41 years of bounty hunting in February, and I've never been cut in 41 years," he says. "Other things have happened, but I've never been cut."
Daughters Lyssa and Bonnie Join the Hunt
Before Beth died, she was more than Dog's wife and the mother of his children; she was his bounty-hunting business partner. Beth played a major role in the family business of tracking down fugitives for bounty. Now, without Beth around, Dog said that two of his daughters are stepping up to help. Lyssa "Baby Lyssa" Chapman, 32, who was previously involved in the bounty-hunting but who split from the business for a number of years, will be returning to the hunt once more. And Bonnie Jo Chapman, 20, Beth and Dog's youngest daughter, will be joining in, too, using the computer skills that she learned in college to track down criminals.
"The family is there to protect Dad and get the bad guy," he said. "The one who really protected me the most is now in heaven, so my family has to take over some of the thinking and some of the protecting that Beth did for me."
What's Next for Dog the Bounty Hunter?
In the wake of the first season of "Dog's Most Wanted" on the WGN Network, Dog says he's looking forward to continuing his TV career. 
While WGN America has not confirmed whether it will be moving forward with another season of "Dog's Most Wanted," Dog says he's optimistic: "We had great numbers throughout the first season, and now we're waiting on orders from WGN for the second season. I'm really optimistic; we're just waitin' for them to pull the trigger."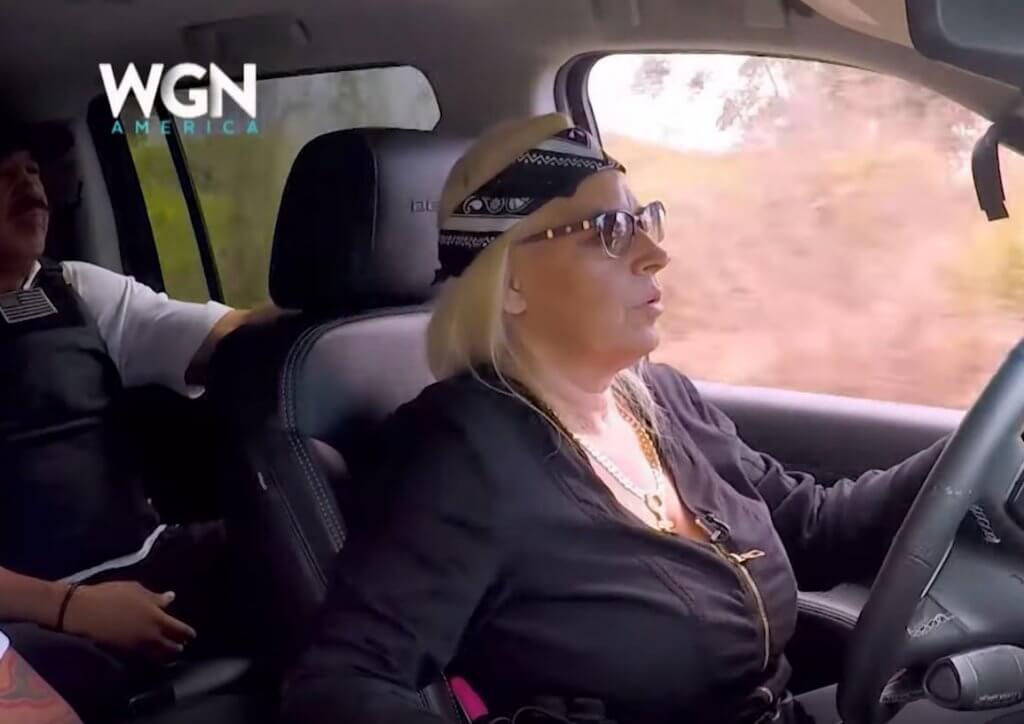 RELATED: 'I'm not celebrating f***ing anything': Dog The Bounty Hunter Mourns Wife On 'Dog's Most Wanted' Season Finale
While some fans on social media have pointed out that the series wouldn't be the same without Beth, Dog emphasized that Beth would have wanted the series to go on without her.
"She said to me, 'Big Daddy, I want you to have your show, and if something should happen to me, I want it to continue,'" Dog tells SurvivorNet, his voice choking up for a moment. "I know for 100 percent that no matter what' she's still there. Her legacy continues, 'cause I'm carrying her."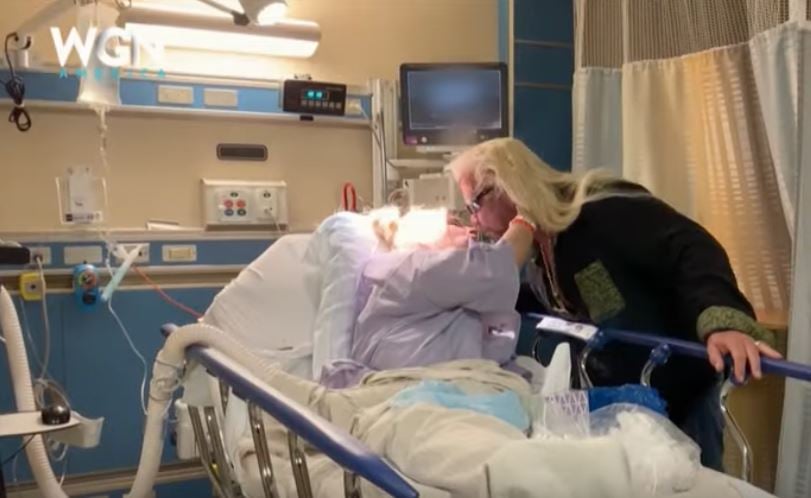 From Hunter to Healer
Dog also shares with SurvivorNet that he's been working on developing a new reality-TV series — one in which he would play a very different role in the lives of the criminals he hunts: a healer.
— Duane Dog Chapman (@DogBountyHunter) November 12, 2019

The series, he says, tentatively named "Addicted, Naked, and Afraid," would follow criminals with drug addictions at a rehabilitation center in Florida as Dog guides them through their recovery using a program that he's developed — and which he claims really works.
"We've got, like, 80 percent of people making it through my programs," Dog says. "It's a completely different program than most rehabs have. I think they need me out there catching these bad guys, but I need to be able to help fix 'em, too." Dog has not yet sold the new show. As he tells SurvivorNet, he's still working on the pilot, but he has a lot of people working with him who are enthusiastic about the project, including the members of his long-time production team, Bonnie and Clyde Productions. They "love the idea," he says.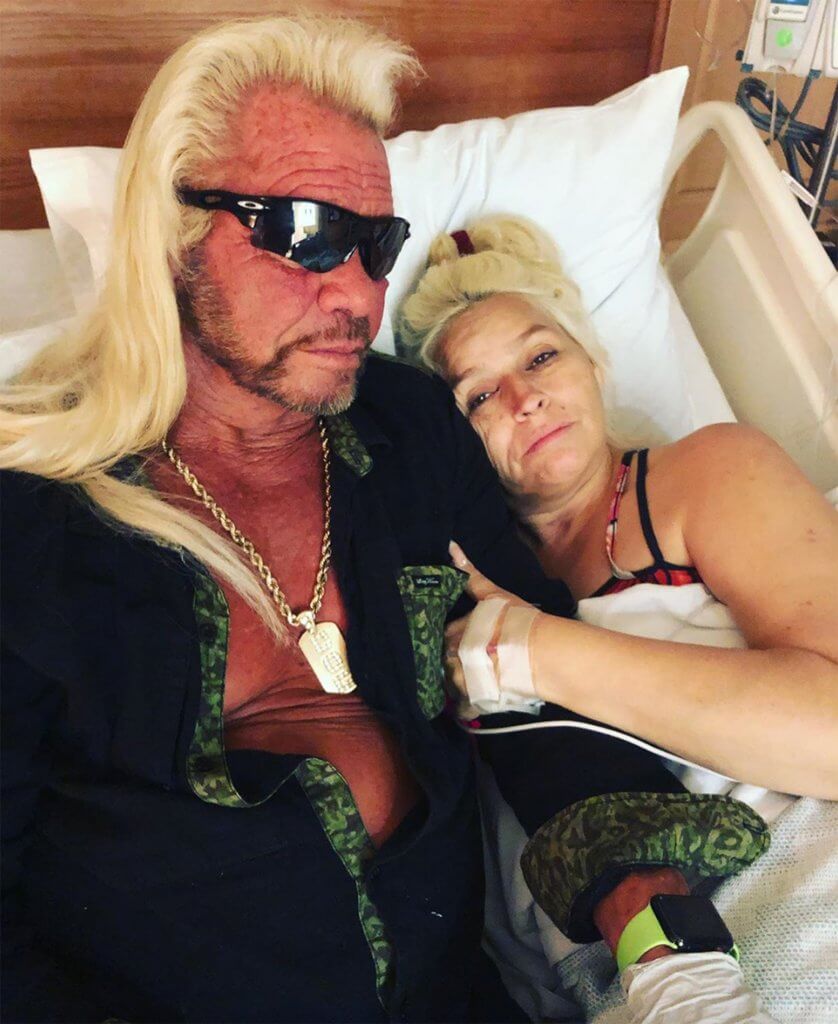 Legacy to Legend
While Dog is certainly still grieving the loss of Beth, he says that between focusing on his health, continuing "the hunt," and helping fugitives through recovery, he's keeping himself busy.
Ultimately, the bounty-hunting icon's grand plan is to make his impact — and Beth's — one that lasts.
"I've already built a legacy," he says. "But now it's time to build a legend. I'm on a new mission. I have to do that."
Learn more about SurvivorNet's rigorous medical review process.
---