Cherishing Memories
Rolling Stones star Ronnie Wood, 76, is cherishing life's special moments after successfully battling cancer. He recently celebrate his son Tyrone's 40th birthday, even dressing up for the occasion's wild west theme.
Wood beat lung cancer in 2018 after having part of his lung removed, and has said that he was smoking over 25 cigarettes per day. He later received the "all clear" on small-cell cancer, an even more aggressive type of lung cancer.
The English rockstar, a loving dad to six children, reminds us that reaching milestones during or after a cancer battle is huge. These events – like getting engaged or a family member turning another year older, may mean even more than they did previously, so it's important to take them all in and celebrate all that you've overcome.
Since Rolling Stones band member Ronnie Wood, who joined the iconic band as the group's guitarist in 1975, battled lung cancer twice, the famed musician has been commemorating life's special moments and spending time with loved ones.
Wood recently took to Instagram in honor of his son Tyrone's 40th birthday, a milestone which was celebrated with a wild west theme, dubbed "Tyrone's Wild West Woodfest."
Read More
Wood captioned the post, "Happy 40th birthday @tywood__maddox!" His post featured a selfie of himself in western attire with a red bandana around his neck, along with a group photo, which included himself, his third wife Sally Humphreys, their twin daughters, and the belonged milestone man, Tyrone. All of them were dressed for the occasion, even holding up golden 40th balloons and donning red cowgirl hats.
The 76-year-old English rockstar is a loving dad to six children, with two of them being 7-year-old twins, Gracie Jane and Alice Rose, who he shares with his third wife Humphreys. Wood also shares his son Jess, 46, with his first wife Krissy Findlay.
He also shares Leah, 44, and Tyrone, who just turned 40, with his second wife Jo Wood. He also has an an adopted son Jamie, 48, from Jo's previous marriage.
The two-time Rock and Roll Hall of Famer, with both the Rolling Stones and the Faces, appeared genuinely happy at the event for his son, who works as the Executive Art Curator for Maddox Gallery in London.
The party comes just weeks after Wood took to Instagram to recap a concert her attended with his son Tyrone.
"We had a great night watching @ironmaiden at @theo2london!" he captioned the post. "Thank you so much @tywood__maddox and @fayeharris for making it happen, and to the band for the warm welcome!"
Prior to that, Wood also shared an adorable photo of his twin daughters on their birthday, writing, "Happy birthday to my beautiful Gemini girls, Gracie Jane and Alice Rose – 7 years old today!"
Wood often takes to social media to look back on life's special moments, even after dealing with a cancer battle.
On May 20 of this year, the Rolling Stones star shared a photo of himself smiling and holding his guitar, with the caption, "When I Take Care Of Myself I Can Achieve Anything." We love seeing cancer survivors doing well after a battling disease.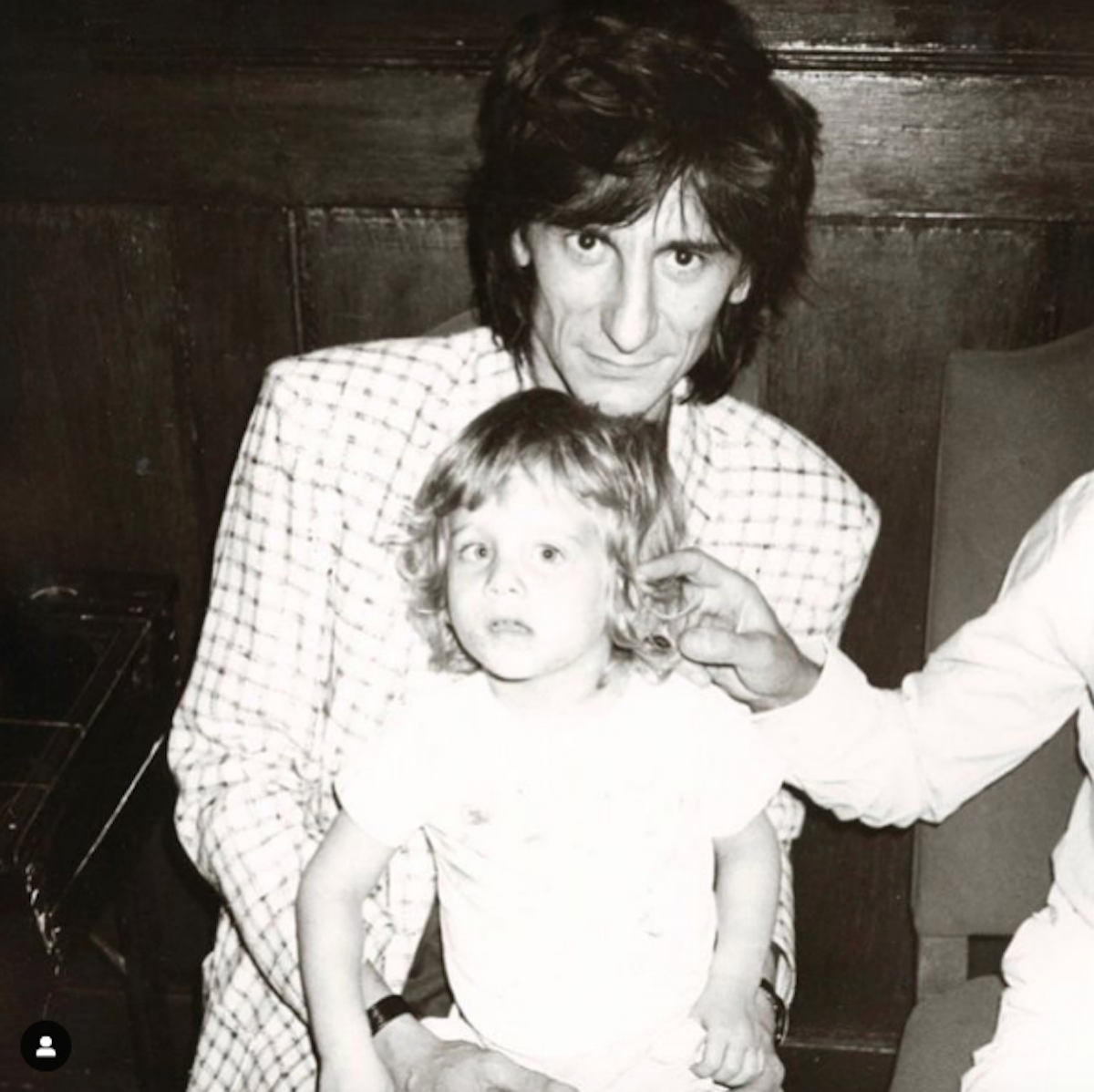 Ronnie Wood's Cancer Journey
Wood's first cancer battle followed a routine checkup with his doctor, which led to a "cancerous legion" being found, CNN reported. The guitarist had emphysema on the top lobe of one of his lungs.
According to SurvivorNet experts, lung cancer is the second most common form of cancer and the leading cause of cancer deaths in both men and women in the U.S. The disease forms when cancer cells develop in the tissues of the lung.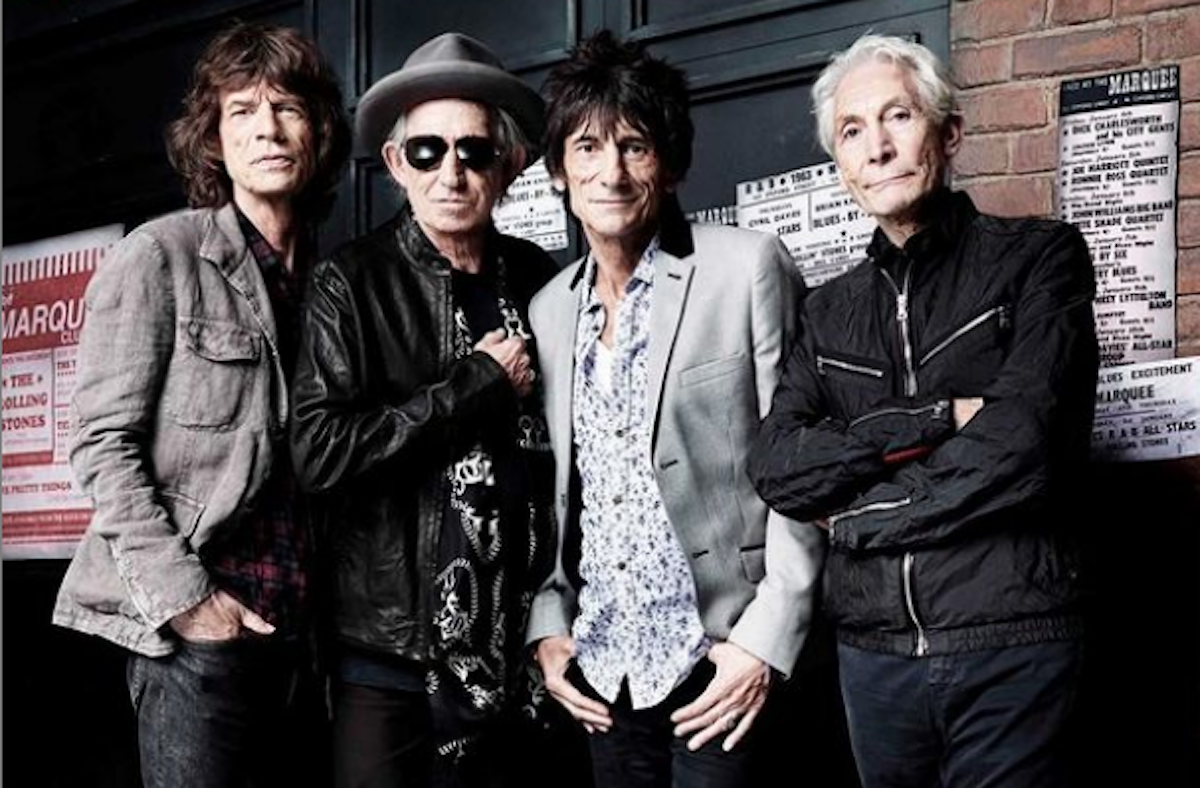 Lung cancer often doesn't cause symptoms until it has already spread outside the lungs, according to SurvivorNet's experts.
There are two main types of lung cancer, which doctors group together based on how they act and how they're treated:
Non-small cell lung cancer (NSCLC) is the most common type and makes up about 85% of cases
Small cell lung cancer (SCLC) is less common, but it tends to grow faster than NSCLC and is treated very differently
In 2017, Wood underwent a five-hour operation to remove part of his lung to remove the cancer.
WATCH: Surgical Options for Lung Cancer
"Luckily, all mine was contained within the left lung, and I was fortunate enough to get shot of it, bang. There was none in the rest of my body, so I didn't require chemo," he previously told the U.K.-based news outlet, The Times.
Wood admitted he was a heavy smoker for 50 years. He went through 25 cigarettes a day before quitting the habit in 2016. The birth of his two youngest children ultimately ignited his lifestyle change.
After beating his first bout with cancer in 2018, Wood was diagnosed again with small-cell carcinoma in 2020.
"Sure enough, when I had recovered from the lung cancer, I was invaded by the worst kind of cancer. It's called small-cell," Wood said on an episode of Ireland's "The Late Late Show."
Small-cell carcinoma (also called small-cell lung cancer) is one of the main types of lung cancer and tends to be more aggressive.
"I had to have really heavy chemo and radiation and they said they'd given me a year's worth of medication in three weeks and my body just jumped to defense," Wood said.
During his cancer treatment, Wood took to painting to help him cope.
"Art therapy was self-imposed in a way, especially in [coronavirus] lockdown. The art has got me through it to express and get lost. I'd be painting (the twins) all the time if I could, but it's amazing to be with them and just observe, soak it in that way," he shared with The U.S. Sun.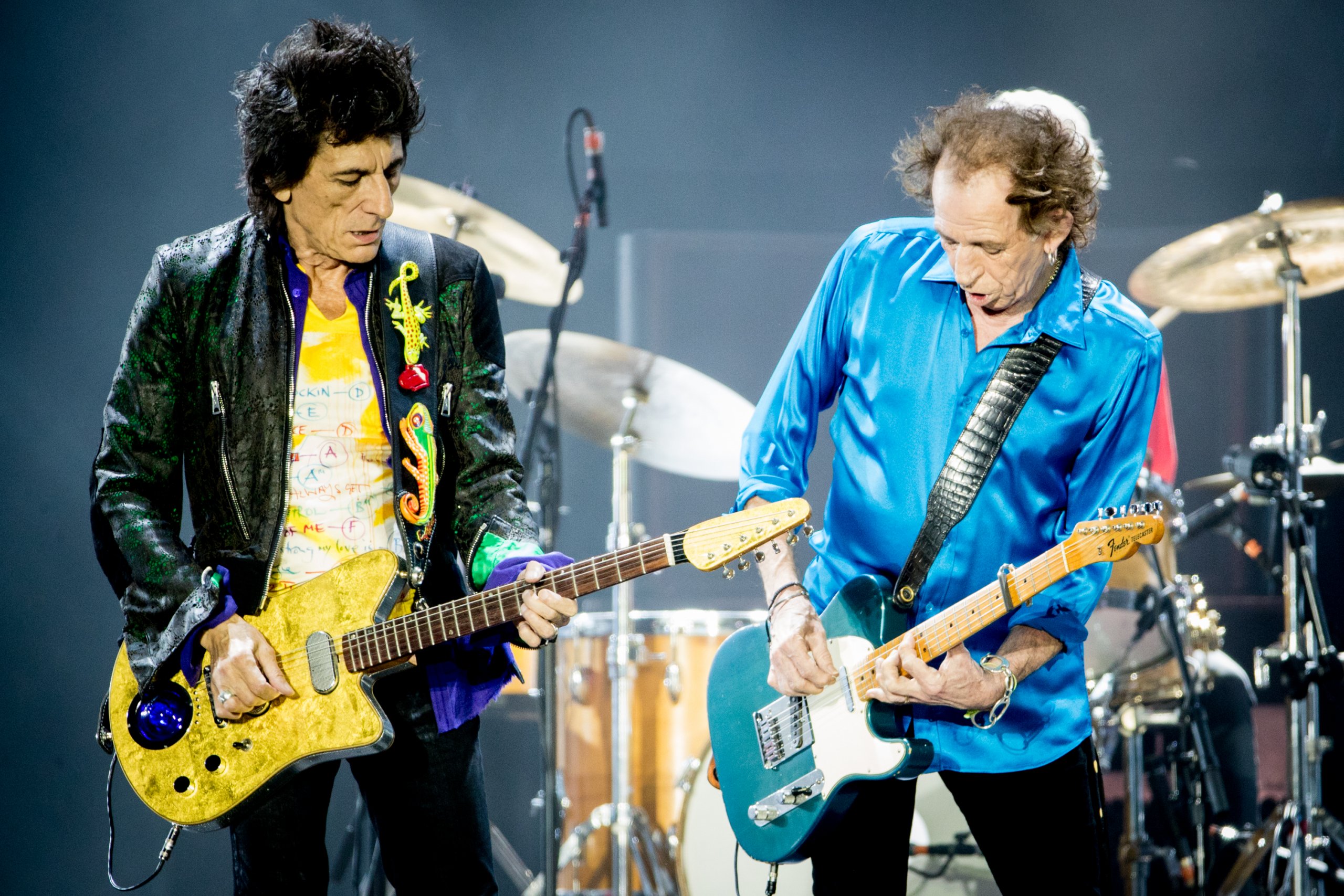 He credits positive thinking, his art, music, and the support of loved ones to help him through his cancer journey, and that's an approach our own experts love to see!
After he completed his treatments for small-cell carcinoma, he said his doctor gave him the "all clear." What's even more admirable about Wood is that he's never stopped making music throughout his cancer journey.
WATCH: Treating Lung Cancer In Smokers Versus Non-Smokers
Reaching Milestones as a Cancer Survivor
Reaching milestones during or after a cancer battle is huge. These events – like getting engaged or a family member turning another year older, may mean even more than they did previously, so it's important to take them all in and celebrate all that you've overcome.
"I'm Able to Be Here For More Milestones" One Cancer Survivor's Incredible Story
Chrissy Degennaro, a cancer warrior determined to keep enjoying these precious milestones, is a great example of this. She has been battling a rare blood cancer called multiple myeloma for 14 years, and was first diagnosed when she was just 36 years old with a 2-year-old son.
When she was diagnosed, she almost expected to not be able to see him enter kindergarten. But thanks to 27 rounds of chemotherapy, two stem cell transplants, a CAR-T cell trial and two CAR-T cell transplants over following 14 years, she's able to keep making memories with her family.
RELATED: Baltimore Orioles Star and Cancer Survivor Trey Mancini Announces His Engagement to NBC Sports Reporter Sara Perlman; Enjoying Life's Milestones after Cancer
"You know, I do live one day at a time," Chrissy previously told SurvivorNet. "Now, maybe I can go a week, a month, but things are looking pretty good. I'm able to be here for more milestones for my son, for more holidays, more birthdays. I do feel like I have had another chance at life."
RELATED: I Got to Dance With My Daughter at Her Wedding: Steve Silverstein's Cancer Story
"Made as Much Lemonade Out of These Lemons as I Could" – Survivor Rachel Miller Garcia Shares Her Story
Contributing: SurvivorNet Staff
Learn more about SurvivorNet's rigorous medical review process.
---