A Better Life
Tarek El Moussa says he's the healthiest he's ever been in his life.
El Moussa battled two separate cancers in one year alone.
He says sharing his cancer journeys has inspired more people to be proactive about their health.
Flip or Flop's 
Tarek El Moussa has overcome devastating challenges, but now says he's stronger than ever. The reality star has gone through two separate cancer battles and a very public divorce over the years, and now he's thinking back on how it's shaped his life today.
El Moussa, 39, experienced his first brush with cancer under unconventional circumstances — an eagle-eyed viewer speaking up. A registered nurse who was a fan of Flip or Flop reached out to the show when she noticed a lump on El Moussa's throat. This prompted him to visit the doctor, and he was diagnosed with thyroid cancer in 2013. He kept his treatment process quiet from the public, but it turns out, he faced yet another diagnosis the same year — testicular cancer.
Read More
Related: 'Flip or Flop's' Tarek El Moussa's Honesty About Two Cancer Battles Have Inadvertently Helped Others
Two separate cancer battles is hard enough, but El Moussa also had to deal with a very public divorce with his ex-wife, and former Flip or Flop co-star, Christina Haack. The couple divorced in 2017, and their separation was splashed across tabloids and even main-stream publications for months. However, they never let the divorce get in the way of them staying friendly or professional. Three years later, they still star alongside one another on the show to help make people's dreams come true.
Dealing with constant attention over unfortunate circumstances is never easy, but in a recent interview El Moussa says that his life is the best it's ever been.
"I'm so grateful for life," El Moussa tells E! while promoting new episodes of Flip or Flop. "I'm healthier than I've ever been. I survived cancer twice. My divorce almost killed me and for five or six years of my life, I was a really sick guy and today, I'm just grateful to live and be alive and beat cancer and thrive."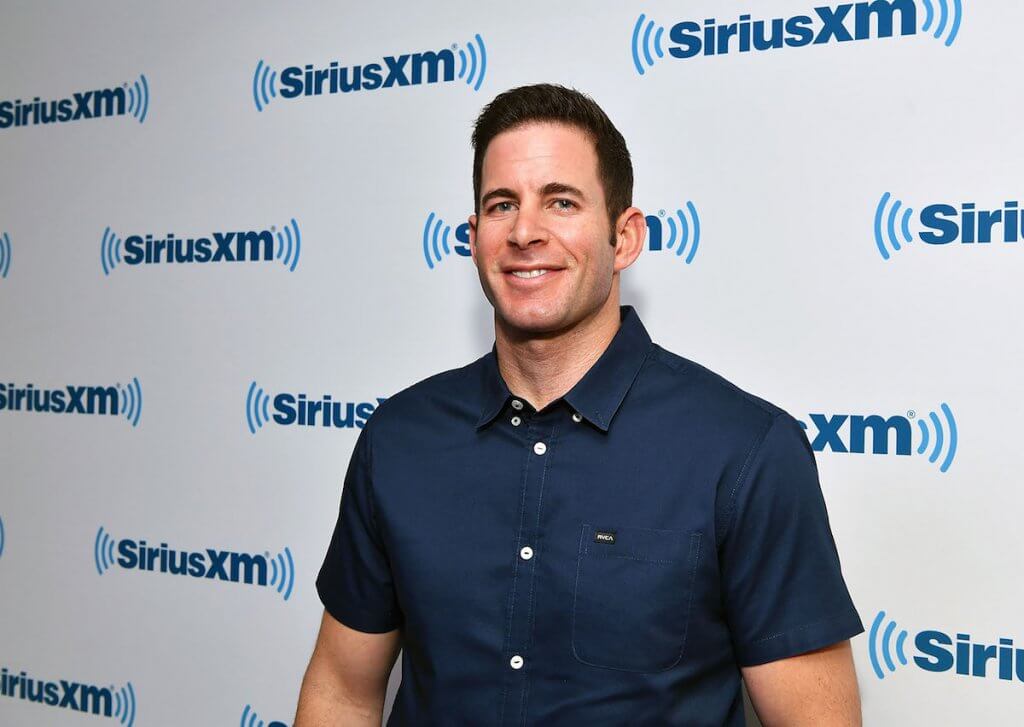 After getting through his two cancer battles, El Moussa decided to share his journey with the diseases in 2017 as a way to spread awareness and encourage everyone to get screened. His testicular cancer diagnosis hit him especially hard, seeing as his step-father was diagnosed with the same disease that year.
El Moussa's honesty paid off in the end, because he says it's encouraged others to be more proactive with their health. "A lot of people said they got tested because I shared my [thyroid cancer] story," El Moussa told People. "I thought this was the time to come forward because it could save some lives."
The Two Cancers: Explained
El Moussa isn't the only TV figure to have a viewer reach out and detect signs of thyroid cancer. The disease begins in the thyroid gland, which is at the base of the neck. Symptoms of thyroid cancer can sometimes be hard to detect yourself, as they often mirror the common cold. Some signs may include difficulty swallowing and changes to your voice. However, there are other symptoms that may be easier to spot such as swelling, or a lump, in the neck. People can get thyroid cancer at any age, but according to Cancer.net the most common cases appear in women between the ages of 20 and 55.
Testicular cancer begins in the testicles, which produces both men's hormones and sperm. The disease is rare in of itself, but most cases occur in men between the ages of 15 and 35. Depending on the stage of the cancer, the disease is usually extremely treatable by using chemotherapy, radiation, and sometimes surgery. If your physician recommends surgery, the testicle with cancerous cells will be removed, but it's important for men to remember that this doesn't mean the end of your love life.
Related: Dealing With the Shame That May Come With Testicular Cancer
"It doesn't matter whether you had a breast removed or a testicle removed in the long term, when it comes to a great relationship," testicular cancer survivor Tripp Hornick tells SurvivorNet. "You're looking for someone who will be your best friend, and if anyone's going to be looking down upon you because of that, you shouldn't be in that relationship to begin with…once I did start dating again, I hopped in with full force and had a wonderful time as a regular young guy."
Testicular cancer survivor Tripp Hornick says after surgery, love is possible
Life Goes On After Cancer
A cancer diagnosis can really put life into perspective, and it's important to remember that life goes on after treatment. Like El Moussa, other cancer survivors have been able to enjoy milestone moments such as new family members, birthdays, and anniversaries. After overcoming cancer, these milestones can be mean even more and makes people feel more grateful for small achievements.
Related: 'I'm Not Forfeiting a Day to Worry': Ovarian Cancer Survivor Mareva Godfrey on Intimacy After Treatment
"The patients who do well with cancer, they live life with that kind of gratitude, but in terms of everything," Dr. Zuri Murrell, a colorectal cancer surgeon at Cedars-Sinai Colorectal Cancer Center, tells SurvivorNet. "They're grateful, not for cancer, but they're grateful for an opportunity to know that life is finite, but they live life with 'I love you' to their husband, to their wife, to their kids, knowing that they appreciate it for one of the first times ever because they know it may not be forever that they get to do this. Those are the patients that tend to do well with processing and also living a long, long life despite a diagnosis."
Dr. Zuri Murrell explains how cancer patients live with gratitude during and after treatment
Learn more about SurvivorNet's rigorous medical review process.