Cancer doesn't discriminate based on money, career, or celebrity status. And unfortunately, a handful of celebrities have been in the news this year as they bravely battled cancer, or, sadly, as they passed away from the disease. As we are now about halfway through 2019, SurvivorNet has decided to again honor the celebrities we've sadly lost to various cancers so far this year.
Karl Lagerfeld
Read More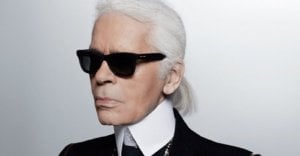 The death of designer Karl Lagerfeld sent shockwaves through the fashion world and beyond. Lagerfeld passed away in February from pancreatic cancer — a disease that can be particularly difficult to treat. Lagerfeld was known for combining high fashion with camp, and injecting new life into couture brands. He is perhaps best known as the creative director for Chanel, a position he held for 36 years.
He designed the Grand Palais sets for six Chanel collections per year, according to Vogue Magazine, and invented the traveling pre-season show. He was creative director for a number of other designer brands during his life, including Fendi and Chloe. The fashion icon apparently continued to thrive in the fashion world right up until the very end.
Peggy Lipton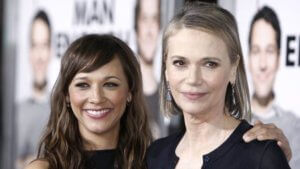 Twin Peaks star Peggy Lipton died several years after being diagnosed with stage three colon cancer. When colon cancer has progressed to stage three, that means it has spread from the original site to nearby lymph nodes. Lipton underwent treatment for several years, and tragically lost her battle to the disease in May 2019 at age 72.
Lipton, who was also the mother of comedian and actress Rashida Jones, played Norma Jennings on Twin Peaks — and is the fifth cast member of the show to die of cancer. In a 2018 interview, Lipton's famous daughter said that she and her mom tried to laugh through her mom's treatment — as much as they could. "We laughed so much, she almost seemed to forget she was sick," Jones told Oprah.com.
Fatima Ali
Fatima Ali, a fan-favorite on Bravo's Top Chef, passed away in January after a battle with cancer. She was just 29 years old. Fatima had a cancer called Ewing's Sarcoma, which attacks the bones. Fatima initially began cancer treatment in 2017. She actually met with the SurvivorNet team to discuss doing a segment on cooking for people going through cancer treatment.
However, in 2018, she made an announcement via Instagram that her sarcoma had gotten a lot worse — and that she would now focus on living out her dreams (exploring the best foods the world has to offer), even as her disease progressed.
Ken Kercheval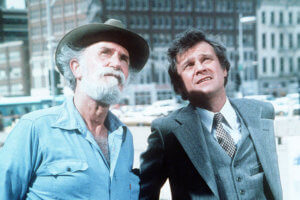 Ken Kercheval, star of the iconic soap opera "Dallas," passed away in April of lung cancer. Kercheval played Cliff Barnes, the big-shouldered oil tycoon rival of J.R. Ewing. Kercheval starred in the drama from 1978 to 1981. He got his start in acting on broadway in 1962 and his first TV role came in 1966 on a show called "Search for Tomorrow."
Lung cancer is the deadliest cancer in the United States. The majority of cases are caused by smoking, and Kercheval was apparently a very heavy smoker. However, the actor did live for a remarkably long time with the disease. His diagnosis came into the public eye in 1994 after he had surgery to have part of his lung removed. He died in April 2019 at age 83.
As we honor those who we've tragically lost to the disease — we would also like to give a shout out to all the famous faces who are currently battling cancer in the public eye, and speaking up to inspire the millions of cancer survivors currently living and thriving in the U.S. today. Reality star Beth Chapman has been incredibly candid as she goes through the ups and downs of lung cancer treatment. Singer and Actress Olivia Newton John has put on a brave face as she battles the disease for a third time. And Jeopardy host Alex Trebek has worked hard to assure fans that he is absolutely certain he'll beat pancreatic cancer and be back for the show's next season.
Learn more about SurvivorNet's rigorous medical review process.