Inspiring Breast Cancer Survivors Offering Hope During Breast Cancer Awareness Month
Throughout October, SurvivorNetTV will share the hopeful and inspiring stories of a host of resilient women battling breast cancer.
Journalist and former "Good Morning America" host Joan Lunden, 73, was diagnosed with aggressive breast cancer in 2011. She shares her journey and why she wants more women to know their breast density to help mitigate their cancer risk.
"E! News" host Giuliana Rancic, 49, credits a mammogram during fertility treatment helped her discover she had breast cancer.
Journalist Amy Robach, 50, battled stage 2 breast cancer and told SurvivorNet her cancer journey changed her outlook on life, whereas she is more compassionate and empathetic towards herself and others.
The stories of Lunden, Robach, and Rancic remind you about the importance of regular mammograms and that resources are available to help you cope along your breast cancer journey.
Throughout October,
SurvivorNetTV
will showcase award-winning films and videos from breast cancer survivors, including journalists Amy Robach, Joan Lunden, and Giuliana Rancic. The stories of these women and more offer hope, inspiration, and practical guidance for every stage of your cancer journey.
The special programming aims to support women experiencing breast cancer and draw added attention to screening and preventative testing.
Read More
Among the remarkable women featured include former "Good Morning America" host Joan Lunden, 73, who was diagnosed with
triple-negative
breast cancer in 2014.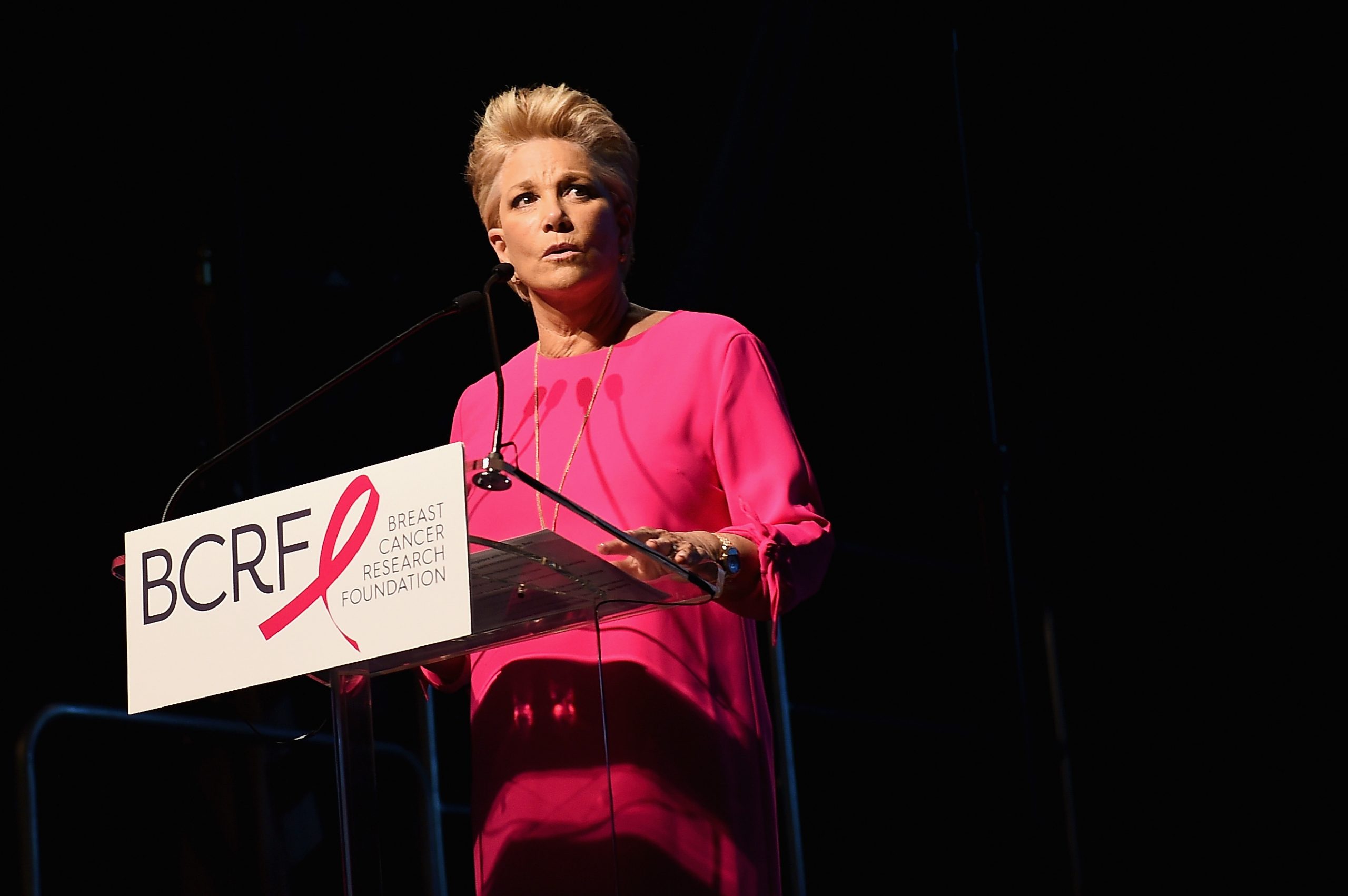 "I've always loved the quote, 'There are two great days in our life, the day we're born, and the day we discover why,'" Lunden told SurvivorNet.
RELATED: "Mommies Make It Through Cancer," says Joan Lunden's Best-Selling Co-Author, The Amazing Laura Morton
A longtime women's health advocate, Lunden admits, "I never thought I would be one of the women who would get breast cancer." Her journey taught her much about breast cancer and herself as she journeyed to remission.
"The fact that I didn't understand the significance of dense breast tissue kind of just lit a fire in me and sent me on this mission to say, 'Here I am, a journalist, and how could I have been so uneducated about something so incredibly important?"
Related: SurvivorNet is collaborating with breast cancer survivor Laura Morton, whose film "Anxious Nation" during October. The film shines a light on the country's mental health crisis.
See how Amy Robach's cancer journey shaped her outlook on life.
Another journalist and Lunden's "GMA" alumni, Amy Robach, 50, shared her breast cancer journey with SurvivorNet. Her story shows how she coped with a stage 2 breast cancer diagnosis. She underwent a bilateral mastectomy and chemotherapy to treat her cancer. One of the most challenging parts of her cancer journey was explaining her diagnosis to her daughters.
Since reaching remission, Robach has advocated for breast cancer screening and early detection.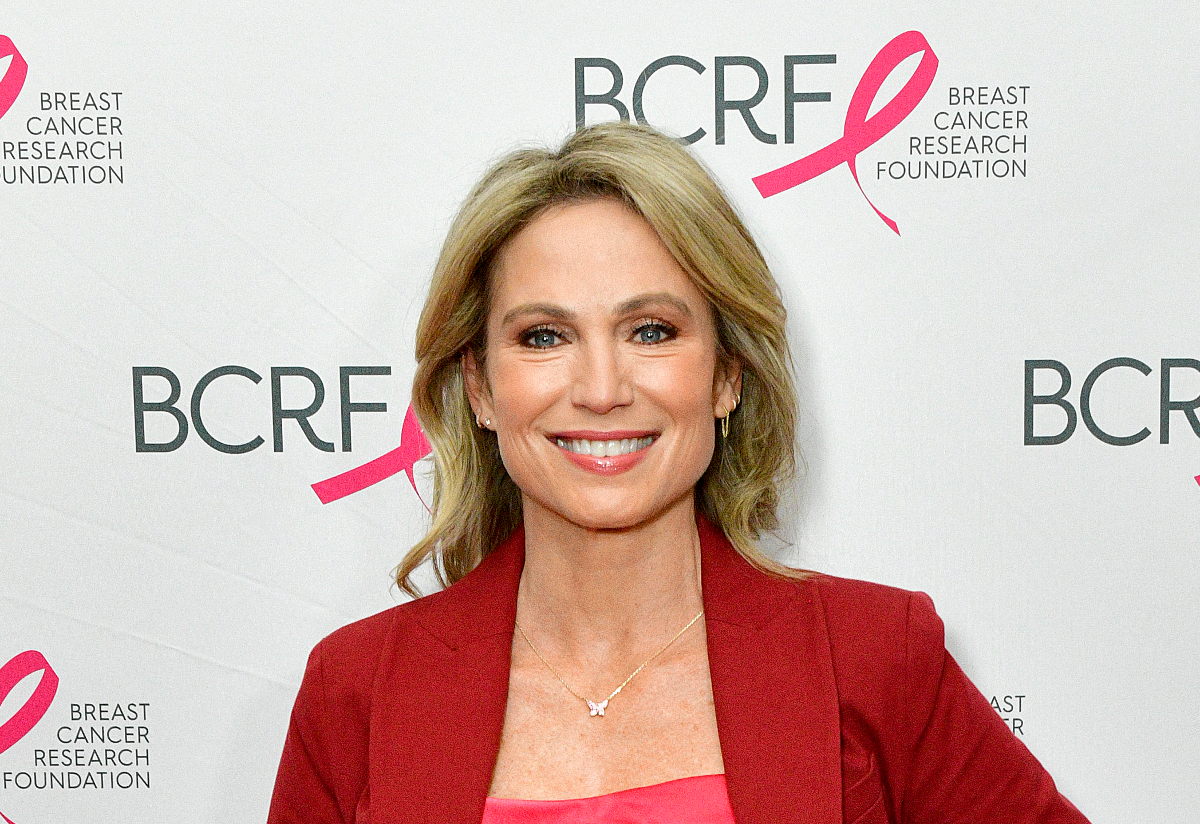 TV host and entrepreneur Giuliana Rancic, 49, might never have had the mammogram that saved her life if she and her husband, Bill, hadn't been experiencing infertility.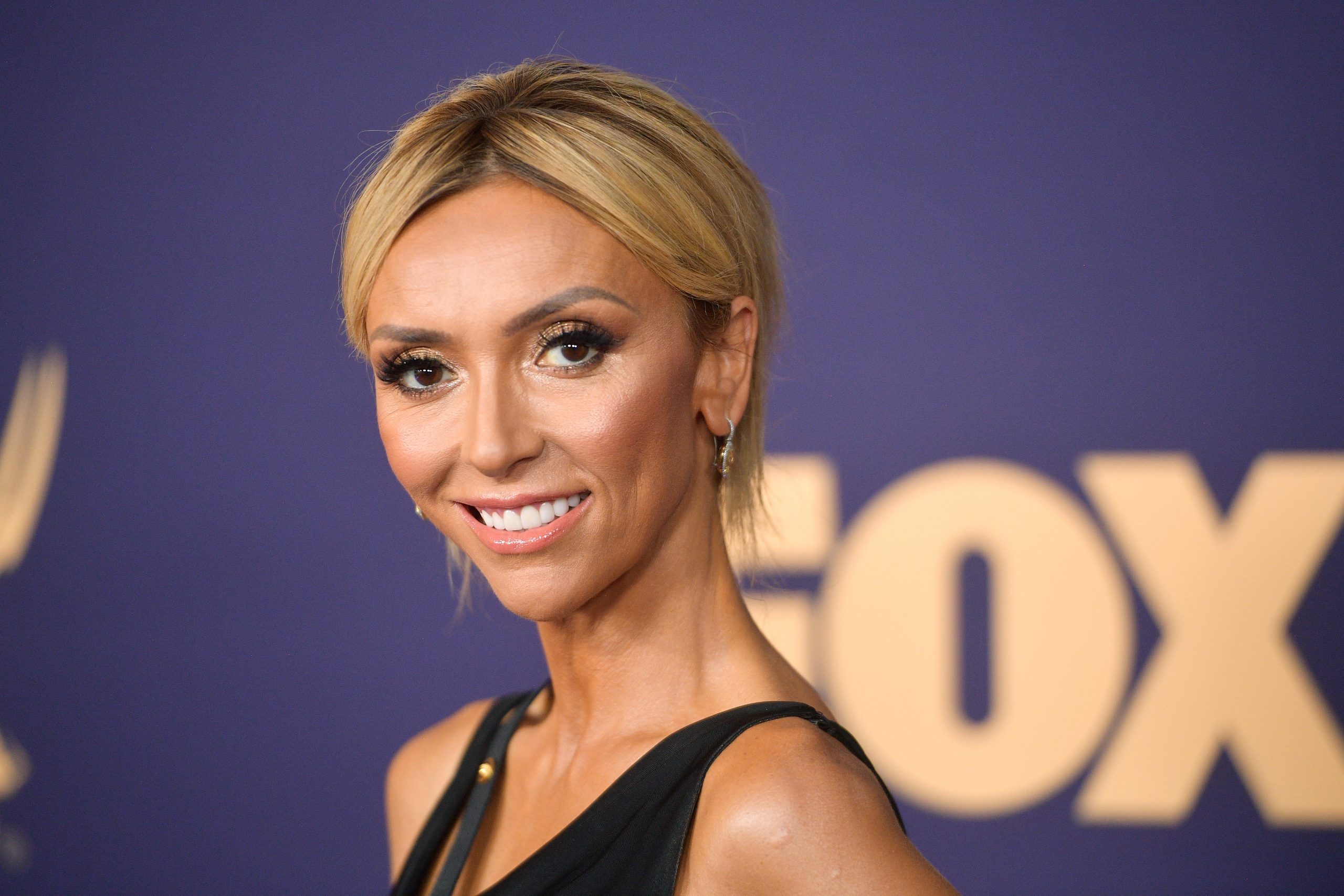 "My husband and I had been married a few years," she explained. "We had this unexplained infertility for a couple of years there, where no one could tell us what the problem was," the "E-News" host explained.
Rancic saw a fertility specialist whose protocol required all his patients to get a mammogram before treatment began. "I'm 36 years old," she recalls asking the doctor. "Are you sure I need to get one?"
His response surprised her: "My job is to get you pregnant," he said. "And, if you do happen to have breast cancer that is fueled by hormones, that's the last thing I want to do for you."
Watch a snippet of Rancic's story.
Rancic, who had no family history of breast cancer, was diagnosed in 2011. "I was perfectly healthy," she said.
"I truly believe that this was all part of a bigger plan," Rancic told SurvivorNet.
"The 'why' was because I wasn't meant to be pregnant. I would have had this breast cancer that I wouldn't have known about, and I don't know where I would be today. It was actually a blessing that I got that mammogram at 36 years old," she added.
RELATED: Survivor Giuliana Rancic, 45, Found Her Breast Cancer After a Mammogram During Fertility Treatment — Now She Has a Beautiful Boy
Millions of women are touched by breast cancer in some form, and though not all work on television, their stories are equally as inspiring.
Bianca Muniz was diagnosed with ovarian cancer for the first time when she was 11 years old. Years later, after finding multiple lumps in her breasts, a mammogram helped confirm she had stage 2 breast cancer. Although the journey has been tough, but Bianca says the disease taught her to appreciate what she can – and forget the rest.
"I've learned to not take life so seriously and to just do what I love," Bianca says. "If something isn't making you happy, and it's not necessary, then it doesn't need to be there."
WATCH: See Bainca's inspiring breast cancer journey.
RELATED: "Enjoy Your Life" – Boston Mom Finds Hope With New Treatment for Aggressive Breast Cancer
The stories from these women and more will be part of SurvivorNetTV's special Breast Cancer Awareness Month programming to help you better understand breast cancer and how to cope if diagnosed.
Learn more about SurvivorNet's rigorous medical review process.
---