Kathryn Remembers Husband Rush
Kathryn Limbaugh, 44, appeared today on The Rush Limbaugh Show after her husband died of lung cancer last week.
Kathryn answered listeners' calls and questions, and together with his fans, they remembered Rush. She announced that details are forthcoming on a virtual memorial for the star.
She recounted their love story, and how Elton John came to perform at their 2010 wedding.
"He's in heaven. He's looking down on us."
That's the inspired message Rush Limbaugh's wife, Kathryn, shared on Monday's edition of the The Rush Limbaugh Show.
Read More
Kathryn, 44, joined guest host Mark Steyn as listeners called in to express condolences and thanks for her husband's work. Limbaugh died February 17 from advanced lung cancer at age 70.
Related: Staggering Toll: Radio Host Rush Limbaugh One Of 140,000 Americans Who Will Be Lost to Lung Cancer This Year
"It's been a very difficult time," Kathryn said. "We know that Rush is in a good place. He's in heaven. He's looking down on us. That gives us some element of comfort, but it's been a very difficult time."
Virtual Memorial Being Planned for Rush
Kathryn announced that there will be a virtual memorial, which listeners can stream. "Unfortunately due to COVID, we can't do as many things in-person things as we would like…We're in the initial stages of planning a celebration of life," she said.
Related: Did Rush Limbaugh Smoke? And Why That's Not the Most Important Question about Lung Cancer 
"We don't have an exact date yet," she says. "But that's something we will have in the upcoming days."
Rush and Kathryn's Love Story
Kathryn told listeners how she first met Rush at a celebrity golf tournament. "Rush was one of the guests that were introduced to me as a potential guest for the tournament. I put him down on the 'B' or 'C' list based on what I thought I knew of him," she says. "I thought: 'Okay I've heard a lot about him, but I will give him a shot anyway. He walked in, he was extraordinarily humble and kind. And I thought: 'This isn't the person I thought was going to arrive.'"
Related: Rush Limbaugh Still Hosting Show, One Year After Stage 4 Lung Cancer Diagnosis
Kathryn says, "Over the course of our marriage, he taught me and many others to not read things from their outside. Rush and I became friends for many years before we got married." It's clear she deeply admired her husband, too. "Rush was extraordinary in every way," she says.
'I Felt Like I Knew Him': Rush's Listeners Call In
Mark, a listener and fan from Carson City, Nevada, who lost his mom to Parkinson's disease recently, called in to tell Kathryn what her husband meant to him.
Related: Former Senator Bob Dole, 97, Has Lung Cancer– After His Prostate Cancer, He Helped Remove the Stigma of Erectile Dysfunction
"In the first five minutes [of listening to the show for the first time], I felt like I knew him. He was like a father figure to me. He wasn't a politician, he was us – he made us feel like he was us. Now we're lost. Now we don't have that voice anymore."
Related: Thanking God For Waking Up Each Day– Support For Radio Host Rush Limbaugh During Late-Stage Lung Cancer Battle
He said he honors the host with a bumper sticker on his car which reads: "Rush is Right." Mark says, "His words changed my life….God bless. We loved him. His words were heard and were felt. And we'll never forget our Rush Limbaugh."
Another caller asked Kathryn to share the backstory of how prostate cancer survivor Elton John became the musical performer at their 2010 wedding.
Related: How Rush Limbaugh & Elton John Became Friends– "Life is About Building Bridges, Not Walls"
Kathryn explained: "Both Rush and I loved Elton John for many years, and he happened to be staying in the same hotel we were in Hawaii. He was in the hotel suite in the floor above us. Rush and I were on the deck and we said to each other, 'How about we invite Elton John to perform at our wedding?' We thought it wouldn't happen, but I wrote a letter to Elton John and told him how much we loved and adored him, and asked if he might be available to headline at our wedding? Elton was there [at the wedding] and he was absolutely wonderful."
Related: Nothing Stops Prostate Cancer Survivor Elton John, 73, as He Talks Post-COVID Tour & Empowering New Musicians
She says that Rush and John kept in touch and that they had a lot of similarities that couldn't be seen on the surface. "A wonderful man," she says of the British icon.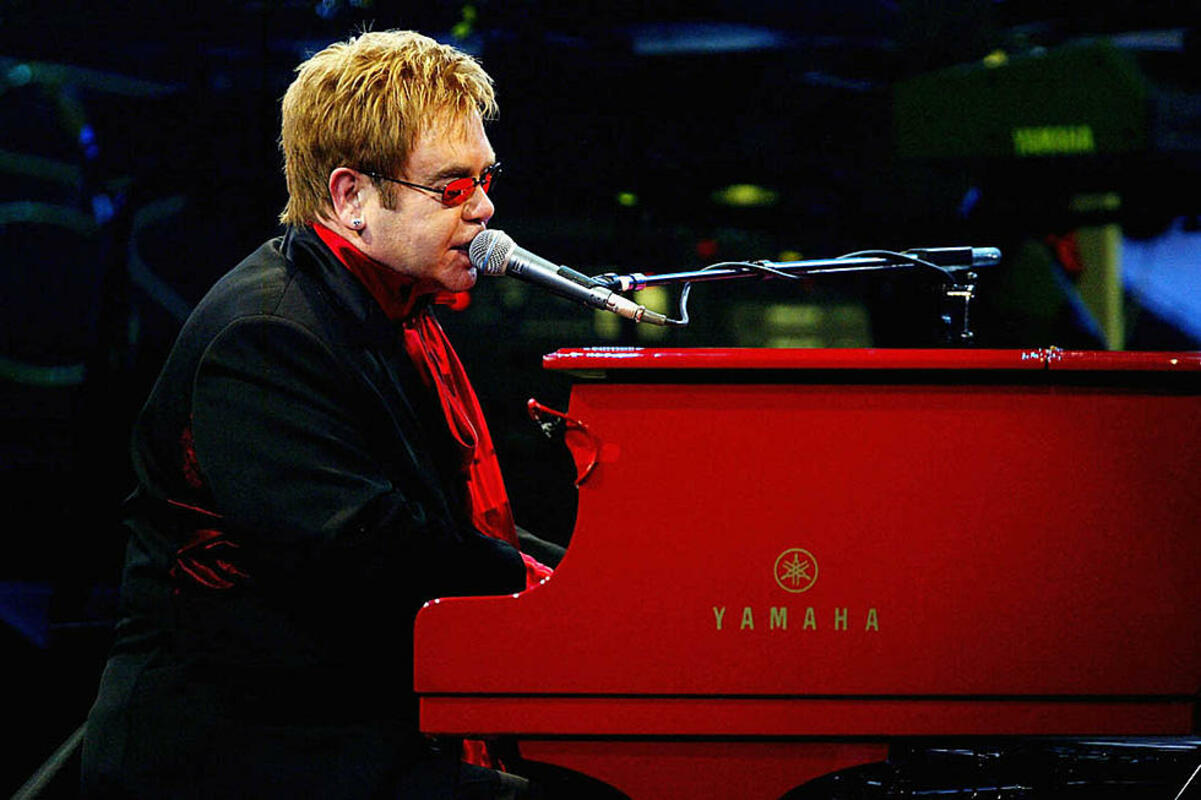 Laurie from Shreveport, Louisiana, called to tell Kathryn she's been praying. "I want to thank you so much for sharing Rush with us. We are so very grateful. I wanted to call Rush in the past but was too nervous. But I knew I had to call today." Laurie says that Mondays were her favorite days of the week because she got to hear Rush's voice.
The Story Behind Rush and Kathryn's Children's Books
A listener asked Kathryn about their children's books. Kathryn said her husband was reluctant initially to venture into children's book territory, but eventually it became a project he enjoyed.
These YA books are for young readers who want to learn about American history. "He never stopped working. He was always preparing, he was always reading and paying attention to current events," Kathryn says of his work ethic.
"We very much did it together," she says of the Rush Revere series. "I did the majority of the writing, but Rush was right there throughout the entire process. Every point of it we did in a way together. It was a huge project for both of our lives."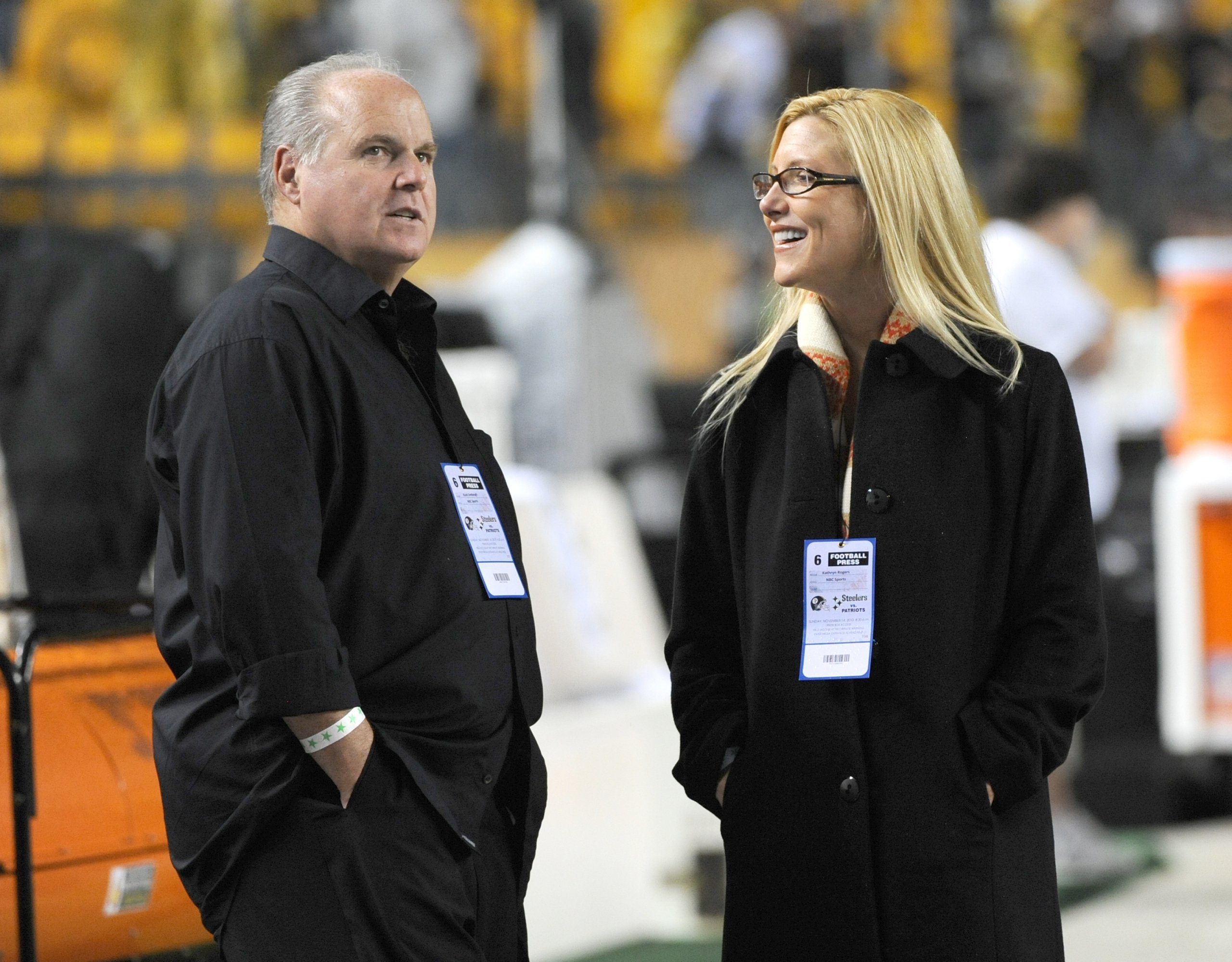 Kathryn's Family Cancer Loss
In addition to the passing of her husband from lung cancer, Kathryn also lost another family member to cancer. "My father passed away from pancreatic cancer not too long ago," she told one listener.
Related: The Marriott CEO Joins Alex Trebek, Alan Rickman, and Patrick Swayze, Who All Died of Pancreatic Cancer; What Are Treatment Options for This Disease?
Pancreatic cancer is a particularly aggressive disease, so early detection may improve treatment options and prognosis. Dr. Anirban Maitra, the Co-Leader of the Pancreatic Cancer Moon Shot at MD Anderson Cancer Center, says in an earlier interview, "Each year in the United States, about 53,000 patients get pancreatic cancer. And unfortunately, most will die from this disease within a few months to a year or so from the diagnosis."
"And the reason for that is that most individuals, about 80%, will actually present with what we called advanced disease, which means that the cancer has either spread beyond the pancreas or into other organs like the liver, and so you cannot take it out with surgeries," says Dr. Maitra. "Only about 20% of individuals will actually be candidates for surgery."
Related: Detecting Pancreatic Cancer Early Is Crucial
Learn more about SurvivorNet's rigorous medical review process.