Val Kilmer, the 59-year-old star known for his roles in the 1986 film "Top Gun," and the 90s biopic "The Doors," among other iconic films, spent some time in the spotlight this week—a rare occurrence for the star, who is going through a difficult journey with throat cancer.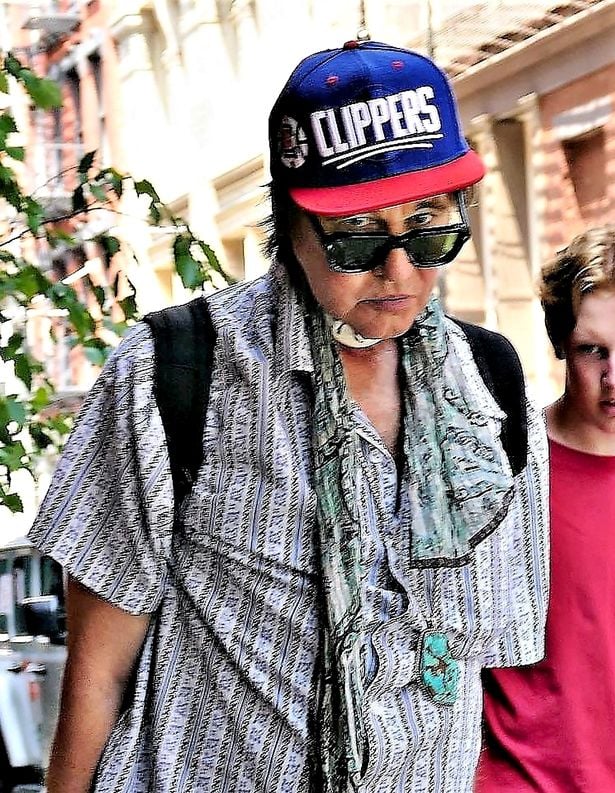 Read More
The public appearances coincide with the recent release of the anticipated "Top Gun: Maverick" trailer. The new film, a sequel to the 80's classic, will premiere in 2020—and despite his battling cancer the past few years, Val Kilmer is again a part of the cast.
For a while, Kilmer had removed himself from the spotlight to focus on his health, but recently, he's been returning to the public sphere. He was seen out and about this week, no longer hiding his trachea breathing device beneath a scarf, which he has done in the past.
RELATED: "Top Gun" Star Val Kilmer, 59, Makes Rare Public Appearance With Neck Covered By Scarf And Binoculars After Brave Battle With Throat Cancer
The sighting also comes just days after Kilmer delivered a speech during the NOVUS Summit at the United Nations headquarters in New York City. Kilmer was being honored for his work with his charity, the TwainMania Foundation, which educates children about Mark Twain's legacy.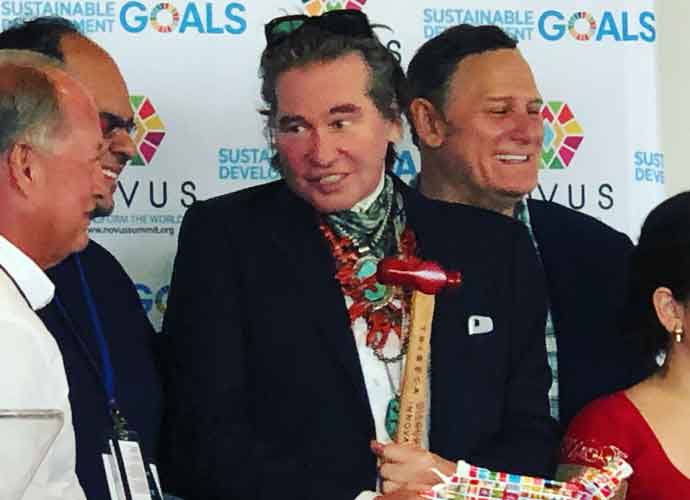 Kilmer's speech was difficult to understand due to his tracheostomy device (inserted after a procedure on his throat) which hinders his ability to speak. He began his speech by saying, "I won't speak long because I can't speak long"—which received lighthearted laughs from both the audience and Kilmer himself.
RELATED: "My Dad is 102. I Never Thought I'd Die!" Michael Douglas On Surviving Tongue Cancer
Kilmer's Cancer Journey
The "Top Gun" star had kept his cancer journey a secret for two years after his diagnosis — initially denying he had cancer at all in a 2016 Facebook post, after the actor Michael Douglass—who has been battling throat cancer himself—told the press about Kilmer's condition.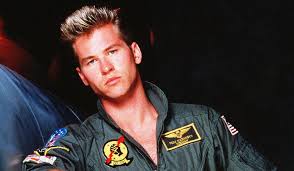 The denials continued until 2017, at which time Kilmer bravely admitted in an interview with the Hollywood Reporter that he did indeed have throat cancer, and that he'd had surgery on his trachea, which affected his breathing and left his voice raspy and labored. He revealed shortly thereafter that he'd had a "healing of cancer," and that his "tongue was still swollen," but did not explicitly say whether he was cancer-free.
RELATED: Get the Facts: What Do We Know About HPV-Linked Throat Cancer?
Although the star did finally confirm he had throat cancer, he has been keeping the details—including the type and stage of his cancer and the treatment he's received—to himself. The star told the Hollywood Reporter that the disease had "taken its toll" on him, but did not elaborate.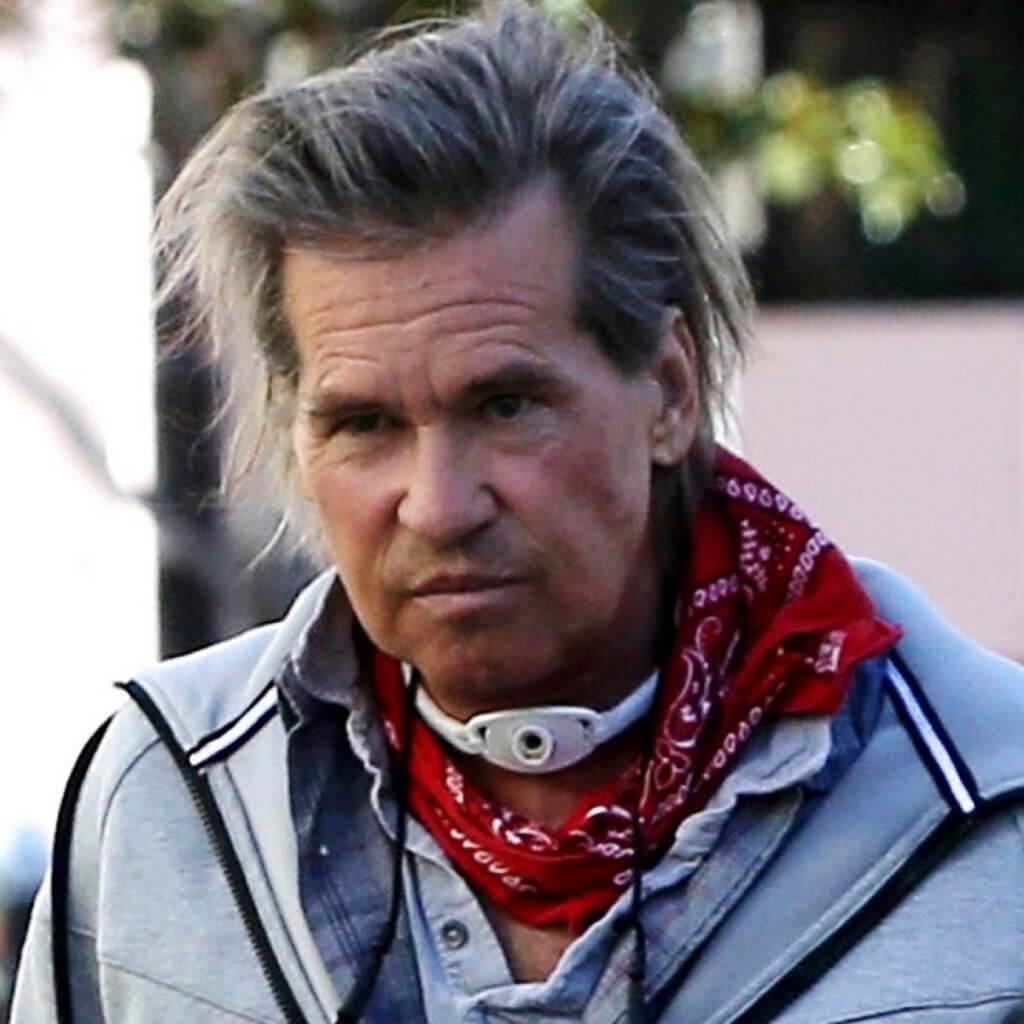 Choosing to keep a cancer diagnosis secret is a personal choice—and one which many survivors have told us they prefer. While many people may find it empowering or healing to share their cancer stories, others feel that constantly talking about their disease is too draining (sometimes dealing with the cancer itself can be taxing enough on its own).
RELATED: Deciding When and Who to Tell About My Diagnosis Became a Burden
For cancer survivors who've lived their lives in the spotlight, though, the choice to stay private during a cancer journey can be incredibly difficult. Fans, followers, and the media often engage in speculation when a prominent star recedes from the public sphere, and indeed, while Kilmer privately focused on his health, rumors began to circulate that he had died. ("Grease" actress Olivia Newton-John had this same experience, and "Modern Family" actress Sofia Vergara has been questioned about why she chose to keep her cancer battle a secret, too.)
RELATED: Actress Sofia Vergara Reveals Why She Kept Her Cancer Cancer Diagnosis A Secret For Years– Privacy Was a Priority
Ultimately, Kilmer wound up changing his mind about staying private. But the important part was that he waited until he was ready, reminding us that the decision to share the news of a cancer diagnosis is no one's decision to make but your own—and that, if you do decide to share your story, you should be allowed to do so on your own time, and at your own pace.
Learn more about SurvivorNet's rigorous medical review process.
---