Dion Remembers Her Husband, René
Singer Céline Dion, 52, lost her husband, René Angélil, four years ago to throat cancer.
She mentions him in an Instagram post for her twin sons' 10th birthday
Throat cancer is more common in men than in women, and a leading cause of this cancer is HPV.
It's been four years since
Céline Dion
lost her love, René Angélil, to
throat cancer
, but she is keeping his memory alive. He was 73 years old when he passed, leaving behind his three children and Céline.
Related: Inspirational Message From Celine Dion, Who Lost Her Husband to Cancer, Reminds Us Happier Times Will Come: "Here's to Beautiful Days Ahead"
Read More
She posted
on her Instagram
for her son's birthday, writing:
"Nelson and Eddy, you have been bringing so much joy, love and laughter into our lives every single day for the past 10 years. You make me, your big brother and your Dad, who is for sure watching over you, so very proud. Happy birthday my beautiful boys! We love you so very much… – Mom, RC and Dad xx…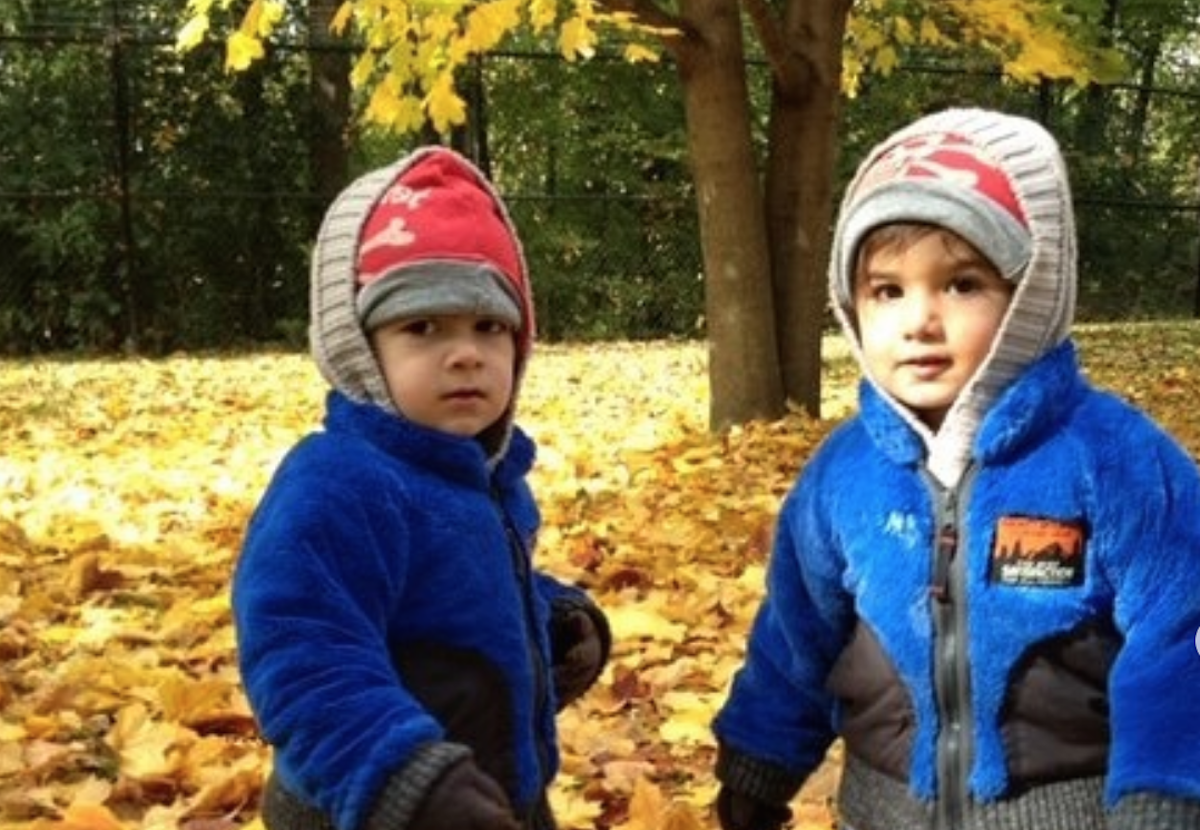 René's Cancer Battle
René was first diagnosed with throat cancer in 1998, and later went into remission. However, his cancer returned in 2014. Four years after Dion and René got married, he was diagnosed after doctors found a lump on his neck that was malignant. Following the cancer's recurrence in 2014, René had surgery which removed parts of his tongue.
Related: Celine Dion's Touching Tribute to Her Beloved Husband Rene, Who Died Four Years Ago From Throat Cancer
Throat cancer, says the American Cancer Society (ACS), will be diagnosed in approximately 12,370 in the U.S. this year. Men outpace throat cancer cases by a significant margin, with 9,820 of the new cases in men, and only 2,550 in women.
Related: Dustin Hoffman Quietly Beat Throat Cancer in 2013 & Now Classics Like 'Tootsie' & 'Kramer vs Kramer' See New Life With Younger Audiences
What Causes Throat Cancer
The majority of throat cancer diagnoses are caused by Human papillomavirus (HPV). Dr. Ted Teknos, a head and neck cancer surgeon, tells SurvivorNet, "What we know now, through science, is going back and looking, decade by decade, the rates of HPV-related head and neck cancer have increased exponentially."
Related: Megadeth's Dave Mustaine Says Drug Addiction Struggle Prepared Him For Throat Cancer Fight: "I Already Had a Life or Death Battle Once"
"If you look at the percentage of patients who developed throat cancer," says Dr. Teknos, "in the 80s compared to the 2010s, if you will, the rate of HPV-related head and neck cancers has gone up by 300%. HPV causes throat cancer, and it's a sexually transmitted disease. And it's something that is an epidemic in the United States."
Related: Devastated Fans & Musicians Remember Legendary Guitarist Eddie Van Halen, Who's Passed Away From Throat Cancer at 65
Dr. Ted Teknos tells us that HPV has over 120 different strains, but that HPV 16 "has been shown to cause 92% of head and neck cancers related to HPV."
Majority of Throat Cancer Diagnoses Are Caused by HPV – Here's What You Need to Know
Moving Forward & Cherishing Memories
Coping with the loss of a spouse to cancer can be devastating. Like Dion shows, it may ease the grieving process to honor the memory of those you've lost.
Related: "Therapy Saved My Life": After Losing A Loved One, Don't Be Afraid To Ask For Help
Other people coping with – and moving through – grief find support groups and therapy to be beneficial tools, along with the support of friends, family, and loved ones. Don't be afraid to ask for help when you're struggling, so you can make your burden less heavy to bear. Hearing the stories of others who have lost a spouse, like Dion, can also be an inspiration to those going through the same loss.
Doug Wendt, Who Lost His Wife To Ovarian Cancer, Shares An Important Message For Caregivers
Learn more about SurvivorNet's rigorous medical review process.