Fox News star Jennifer Griffin details her harrowing battle with stage III triple-negative breast cancer in an interview with People.
The mother of three, 52, first noticed a large lump while breastfeeding her then-newborn son Luke.
Read More
Griffin went in for testing, and just six months after giving birth, doctors diagnosed her with stage III breast cancer. Making matters worse, she had triple-negative breast cancer, an aggressive form of the disease.
She wasted no time wading into the unchartered waters, though, with Griffin immediately falling back on her job training.
"Within 20 minutes, I was in reporter mode, calling experts," recalls Griffin. "This was like covering a war, but inside my body."
A week later, she took leave from Fox News, and she began an intense year of treatment.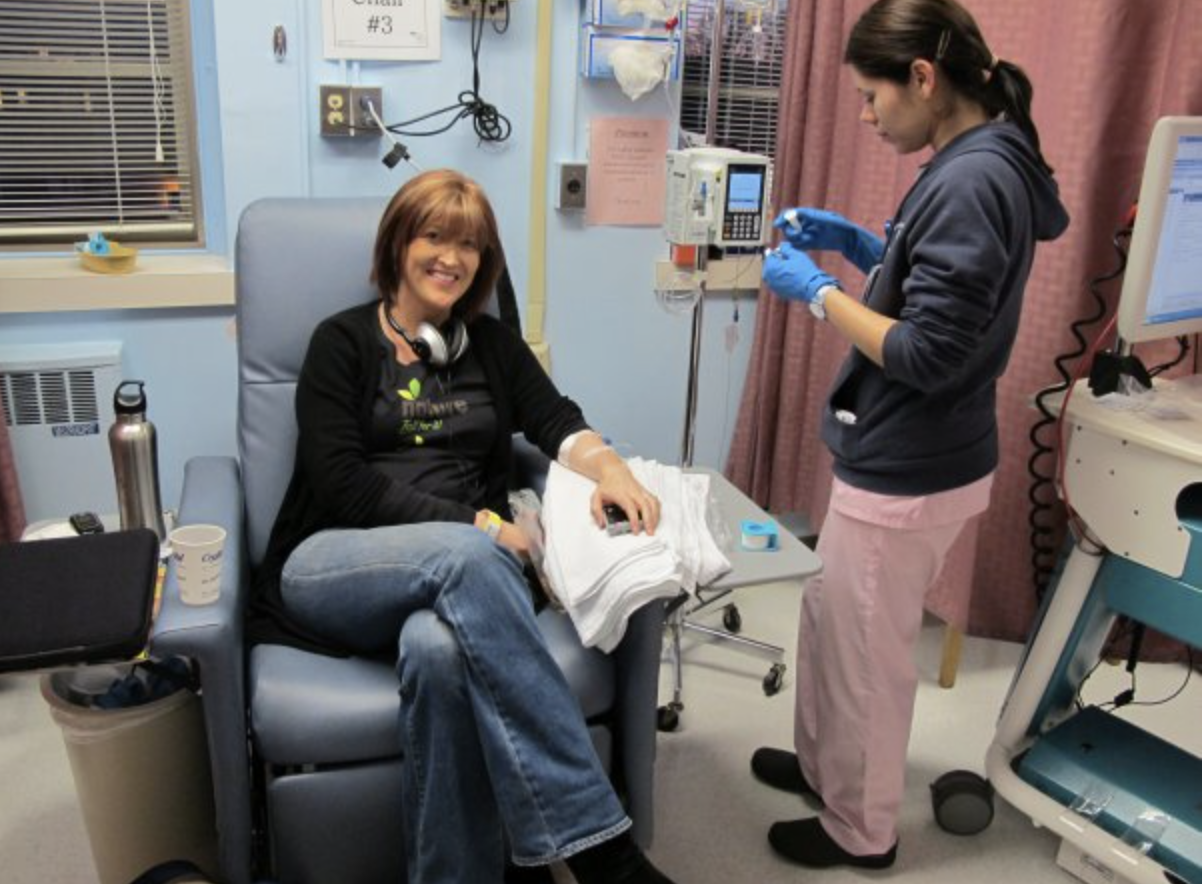 Related: Fitness Fanatic, 39, Who Blamed Sudden Stomach Pain On Grueling Marathon Diagnosed With Stage IV Metastatic Breast Cancer
Her treatment included 17 rounds of what her oncologist Dr. Claudine Isaacs refers to as "potent chemotherapy." Griffin lost her hair, eyebrows, and even her eyelashes.
"We TV people are obsessed about our hair," recalls Griffin. "But I felt strangely liberated shaving my head."
She even had her daughters join her when it came time to pick out a wig.
Next came radiation, and because triple-negative breast cancer has such a high recurrence rate, a double mastectomy. Griffin says she struggled with surgery more than any other part of her treatment.
"You're giving up a part of your body that is associated with being a woman," notes Griffin. "But my only option was to fight back."
She then joked about deciding to trade up when she had reconstruction surgery, adding: "Go big or go home."
That surgery worked in the end, and after a year of treatment, doctors found no trace of her tumor or any spread.
"That was all I could hope for," says Griffin.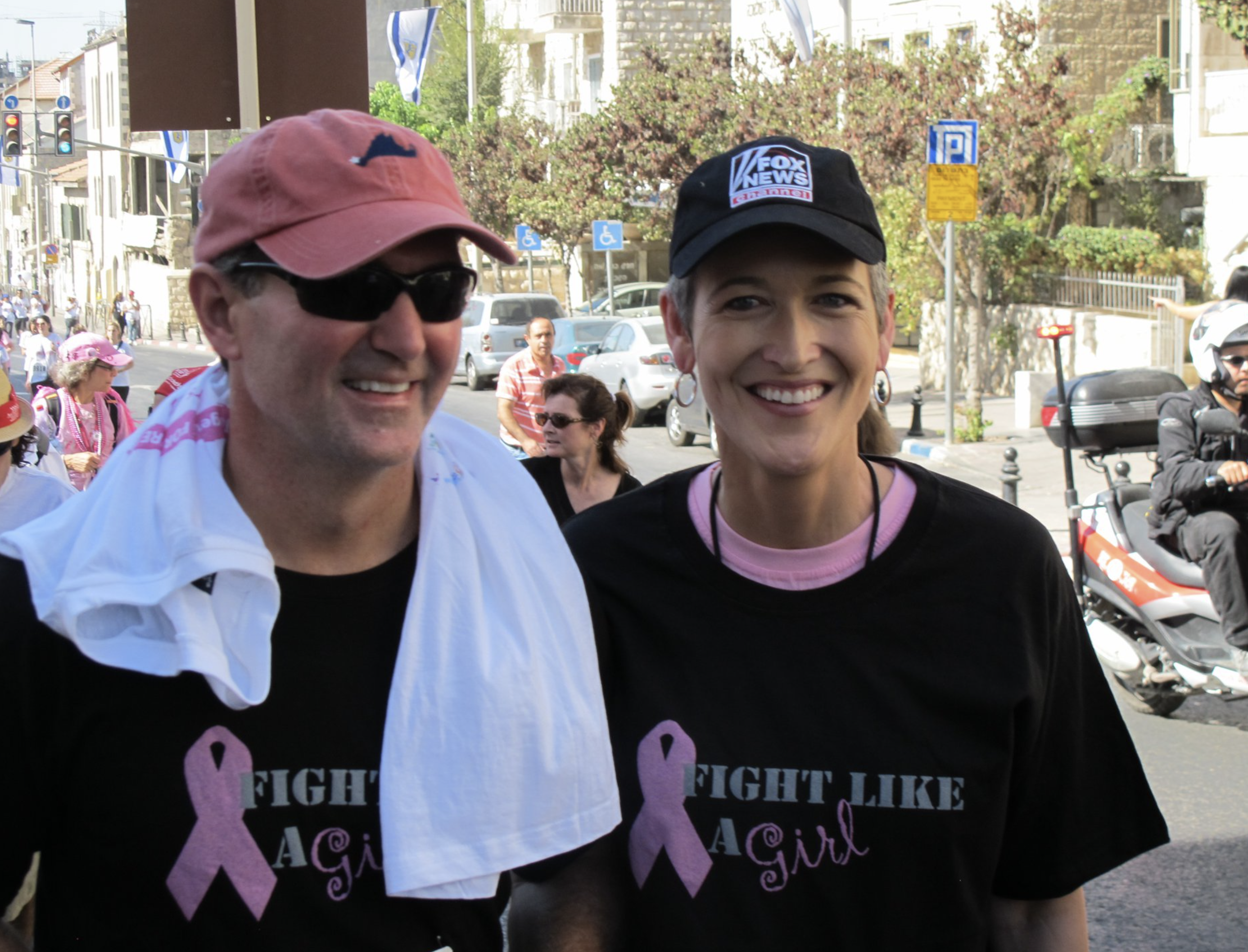 Related: Pregnant Mom, 30, Learns Strange Lump Doctors Blamed On Blocked Milk Duct Is Actually Stage IV Breast Cancer; How To Advocate For Yourself
Once she got the all-clear, a cancer-free Griffin decided to spread awareness about the disease on a global level, traveling to Israel with the Susan G. Komen Foundation.
"We walked with Israeli and Palestinian women, many of whom were going through treatment, and that was a very powerful moment," recalls Griffin. "Ever since then, I've been involved in speaking about my cancer story in order to help other women going through the same, very difficult diagnosis. And I'm very involved now with the Prevent Cancer Foundation."
These days she is happy reporting from the Pentagon after joining Fox News at its inception. In her years there, she has reported from Moscow, Jerusalem, Afghanistan, and Thailand. She arrived in Phuket before most reporters to cover the devastating 2004 tsunami that claimed the lives of more than 200,000. people.
She tries to find balance through morning and evening workouts and talks with her husband, NPR's national security correspondent Greg Myre.
"That's my kind of mind-body attempt to cope with the very heavy subject matter, that I think unlike a lot of the beats in Washington, we are not immune to that as reporters or as journalists," explains Griffin.
"The last month and a half has been very personal to me. I first started going to Afghanistan in 1993, it's a place where I've known young people, women, great tragedy, friends have lost their lives there, friends have lost their legs there."
She then adds: "But these are, whether you talk about my cancer journey or my reporting, or my fieldwork in conflict zones, these are scars that I bear that make me who I am as an adult."
What Is Triple-Negative Breast Cancer?
Triple-negative breast cancer is one of the most aggressive forms of the disease. It is also one of the most common.
Griffin is one of the roughly 20 percent of women diagnosed with triple-negative breast cancer. In a previous interview, Dr. Irene Wapnir, a surgical oncologist at Standford Health Care, explained to SurvivorNet that this form of the disease got its name because it lacks the three main drivers of breast cancer: the estrogen receptor, the progesterone receptor, and the HER2 receptor.
As a result, it does not respond to traditional treatments that drugmakers created to target those drivers.
Patients have the most success beating the disease with chemotherapy like Griffin or enrolling in a clinical trial.
What Is Triple-Negative Breast Cancer?
Chemo For Triple-Negative Breast Cancer
Griffin started chemotherapy for her stage III triple-negative breast cancer within days of her diagnosis.
Dr. Elizabeth Comen. a medical oncologist at Memoiral Sloan Kettering Cancer Center, told SurvivorNet that it is still the most effective treatment plan for women battling the disease.
"If a woman has triple-negative breast cancer, meaning she is not hormone-receptor-positive or HER2-positive, then the first line is really to give – unless it's part of a clinical trial – is really to offer chemotherapy," explained Dr. Comen.
"Triple-negative breast cancers are most responsive to chemotherapy at the outset. Of course, there are many other options that a woman may be able to explore, including immunotherapies as part of a clinical trial and other targeted therapies that may be appropriate depending on what clinical trials are available where she is being treated."
Once treatment is over, a  lifetime of monitoring begins for women like Griffin.
"We know that breast cancer can come back years, even decades, later. So, what sort of monitoring do we do? In the beginning, when a woman has recently completed her treatment, I usually see women every three to four months to do a breast exam," said Dr. Comen.
"They will get imaging every year or every six months, depending on, in conjunction with the surgeon or radiologist what may or may not be appropriate for imaging. We may do blood work about once a year."
Dr. Comen said she also uses those visits to talk to the women and see how they are feeling and anything that seems off.
"Do they have a pain that hasn't gone away in months? Or, Do they have shoulder pain now and again when they play tennis? But it goes away. It gets better, and it comes back months later, and then gets better," said Dr. Comen.
"There are different types of aches and pains that we think about and that we look for with patients."
Chemo For Triple-Negative Breast Cancer
Learn more about SurvivorNet's rigorous medical review process.