Alcohol-related Breast Cancer Risks
In the latest of Woman&Home, Julia Bradbury shared that she decided to quit drinking alcohol to prevent cancer from returning.
The World Health Organization is advising people to reduce the amount of alcohol they consume to "greatly" reduce the risk of developing breast cancer.
Research has found that women who drink more than about three drinks in one day are at a one and a half times higher risk of developing breast cancer than non-drinkers.
TV presenter Julia Bradbury, 52, has opened up about putting an end to her alcohol consumption in fear of her breast cancer returning.
"Historically, I haven't been kind to my body or my gut. I had a reputation for drinking everybody else under the table,"  Bradbury explained in a recent interview with Woman&Home Magazine. "But right now, I don't feel comfortable drinking alcohol because if I drink one unit of alcohol a day, my risk of recurrence is between 5 and 6% across my lifetime. With four units a day, it goes up to 28%."
Read More
Bradbury revealed she has given up alcohol and switched to a plant-based diet in an effort to be healthier. "My biggest motivation is staying alive for my children," she explained, according to the
DailyMail
. The mom shares three children with her husband Gerard Cunningham – her 10-year-old son Zephyr, and seven-year-old twin daughters Xanthe and Zena.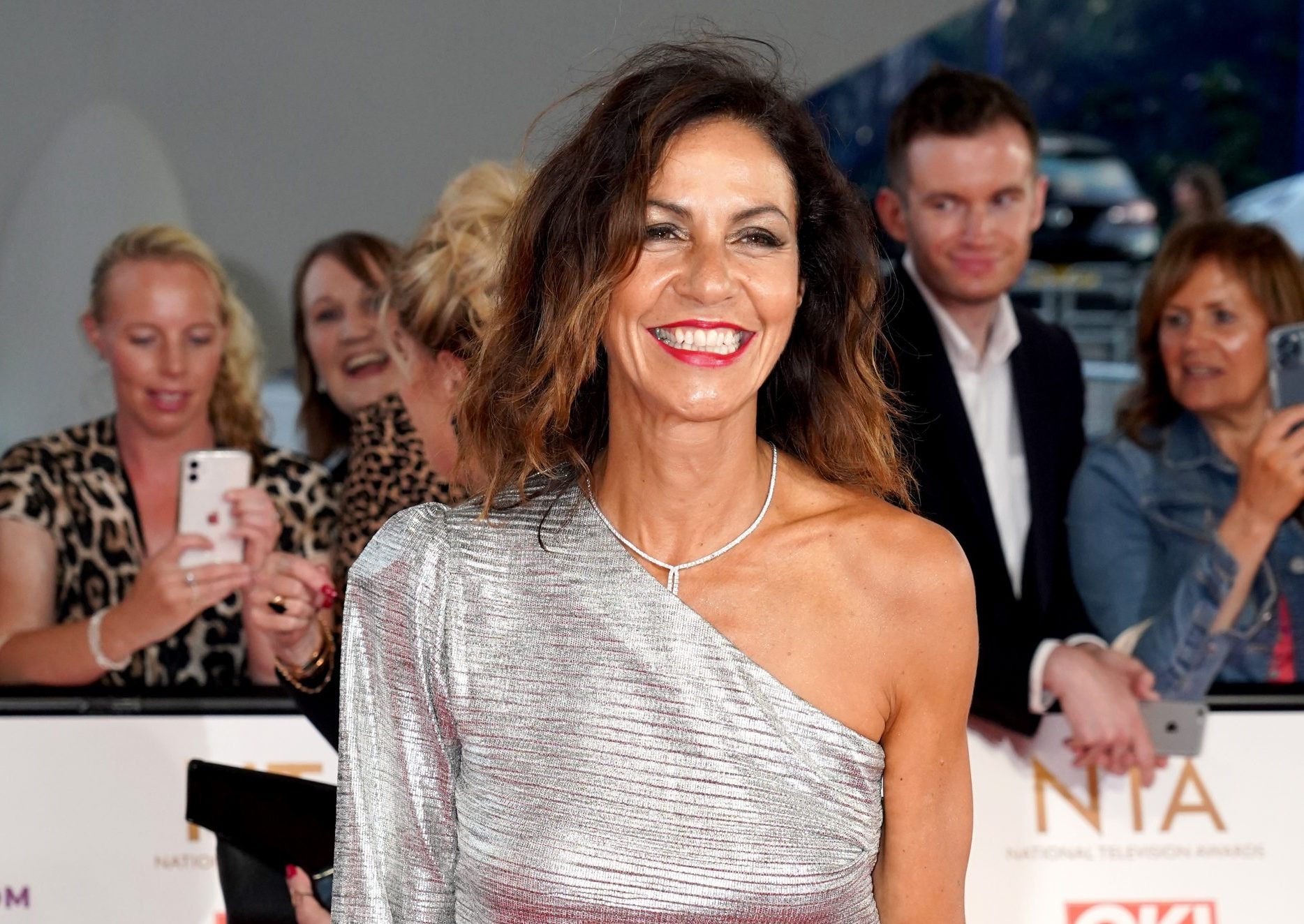 She added, "People talk about the bad luck of cancer. Well, I want to increase my odds. I was considered healthy, but I was eating way too much refined sugar every day which is toxic and disrupts the hormone balance. Too much of anything can be bad – it's all about balance."
The TV presenter received her cancer diagnosis after finding a lump in her breast last year and underwent an emergency mastectomy to treat the disease in October 2021.  A mastectomy is the full or partial removal of a breast and it's used as a treatment for breast cancer. Other breast cancer treatments can include radiation, chemotherapy, and immunotherapy.
Related: TV Star, 51, Looks SENSATIONAL In Sports Bra After Recent Mastectomy As She Shows Off Her Yoga Skills
She took to Instagram on July 27 to thank Woman&Home and promote the new magazine issue. She captioned her post: "ll be talking about my updated approach to life, health changes I've made since my cancer diagnosis, tests I've been doing to gauge my hormones & genetics & how I'm motivated to stay alive." The Irish-born English journalist, who is employed by the BBC and ITV, shared a photo of her in a powder blue jumpsuit which was taken by the women's magazine.
View this post on Instagram
Alcohol & Cancer
Although there's no evidence that alcohol directly causes cancer, it has been proven that excessive drinking puts us at higher risk of a cancer diagnosis. In a number of studies looking at breast cancer risk, researchers concluded that women who drank more than about three drinks in one day were at a one and a half times higher risk of developing breast cancer than non-drinkers.
Dr. Elizabeth Comen, a medical oncologist at Memorial Sloan Kettering Cancer Center, previously told SurvivorNet. "Binge drinking, it's not good for anybody. It's also not good for a woman's increased risk of breast cancer. So patients ask me this all the time 'well, how much can I drink?' If you want to have absolutely no risk from alcohol, then don't drink at all. But probably having less than four glasses a week of alcohol is probably okay."
Related: There's a Proven Link Between Alcohol and Breast Cancer Risk — So Why Don't We Hear About It?
In addition to breast cancer, there's also been research to link excessive drinking to colon cancer. Experts have told SurvivorNet that they believe high levels of alcohol can predispose people to certain types of cancers including pancreatic, liver, and colon. Additionally, the amount of alcohol you drink may influence surgery for colon cancer.
So, when the time has come to enjoy your evening with a much-deserved cocktail just keep moderation in mind.
Screening for Breast Cancer
Getting regular screenings for breast cancer, as Bradbury has done, is a crucial part of life. The current guidelines from the American Cancer Society (ACS) say that women aged 45 to 54 with a regular risk of breast cancer should get mammograms annually.
For women with an elevated risk of breast cancer (who have a family history of the disease or carry the BRCA1 or BRCA2 gene mutation), you should begin screening before age 45. Speak with family members about your family cancer history – it could save your life. Performing self-exams in the shower or at home is another good way to stay on top of breast cancer screenings; these should be done in addition to – not in place of – mammograms.
Related: Alert for Women With Breast Cancer: What The Amazing New Findings About The Drug Enhertu Mean For You & What To Ask Your Doctor
Breast cancer is screened for via mammogram, which looks for lumps in the breast tissue and other signs of existing cancer, or cancer in its earliest stages. If a worrisome lump is detected, your radiologist or doctor will advise you on the next steps, which typically include a breast biopsy.
Contributing: SurvivorNet staff
Learn more about SurvivorNet's rigorous medical review process.
---