For a lot of people going through cancer, faith and prayer are an important part of coping with the disease. After reality TV bounty hunter Beth Chapman, 54, was admitted to an ICU and put in a medically induced coma during her battle with cancer, her supporters have turned to prayer and faith to show their support during this difficult time.
Faith can mean a lot of different things to different people. According to the Pew Research Center, which focuses on the study of religion, 90 percent of Americans believe in some kind of higher power. 56 percent say they have faith in God as described in the Bible. And 33 percent say they believe in another type of higher power or spiritual force.
Read More
In his most recent post, Duane Chapman tweeted to an article in Hawaiian News Now, writing "Family: Beth Chapman of bounty hunting fame in medically-induced coma at Queen's."
And people who have been inspired by the couple quickly began to comment with prayers and praise for Beth. "Thank you for the update dog! I'm so sorry for the situation, but we all know bethy is the toughest person God could challenge. She's gonna fight back. Praying," wrote one fan.
Family: Beth Chapman of bounty hunting fame in medically-induced coma at Queen's https://t.co/XwKFvm4Gug

— Duane Dog Chapman (@DogBountyHunter) June 23, 2019
"My Continued prayers are with your precious Beth. Stay Strong . Beth is strong and is a fighter," wrote another.
A lot of people referenced the Lord in their comments about praying for her recovery. "Lord please be with the Chapman family right now, I know you are doing the best you can, because this is your plan for them. Lift them up and and hug them all…Thank you Lord Jesus Amen," commented one fan.
"Lord please put your healing hands on Beth and family," wrote another.
Yet a third wrote, "Lord, hear all our prayers. Make a way dear Lord where there is no other way. Surround her and her family with a hedge of angels and let us all come together and pray for a miracle. In God's name, Amen."
And a few talked about Christ, and Heavenly Father. "Dear Heavenly Father, we pray together as your ONE BODY in Christ our savior for Beth Chapman that you will touch her body from head to her toes and everything inside her and heal her in your name. You said when 2 or more gather in You it is done. Amen," wrote one fan.
"Amen!am in agreement w/ U! Heavenly Father please hear our prayers.Please give this amazing family strength! Please lay ur healing hands on Beth & heal her body Lord.We know she is faithful & a fighter! We believe in ur power!! All our to the Chapman family! God bless!" commented another.
A few wrote that they could do more, and hoped for angels to comfort the star, "I wish we could do more than pray brother. I cant imagine what the family is going thru. Please know the world is praying and your all in our thoughts and prayers."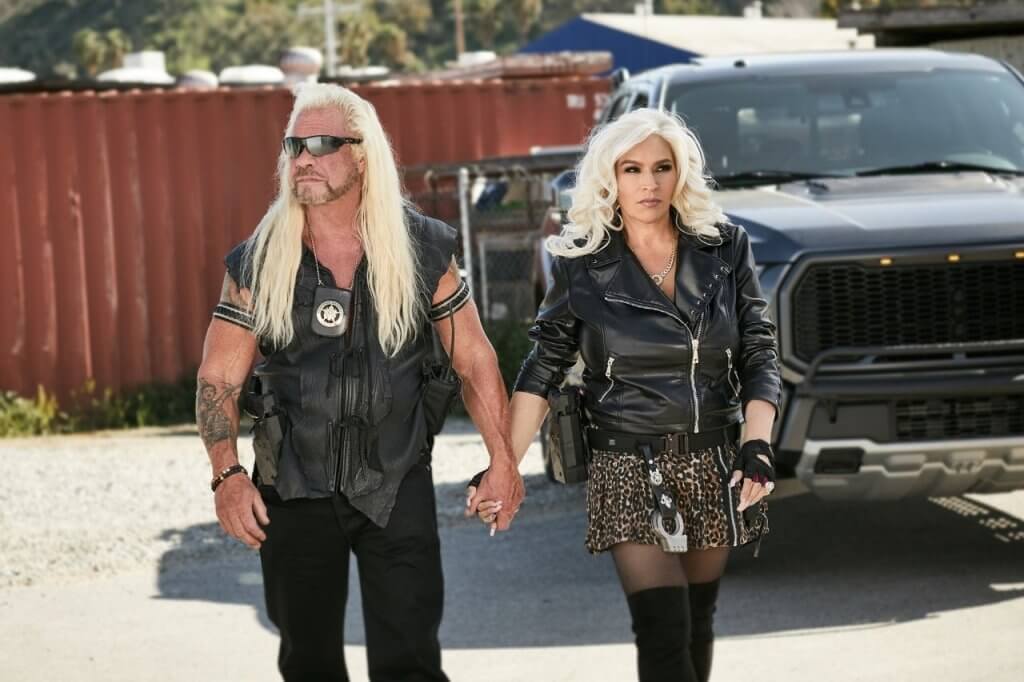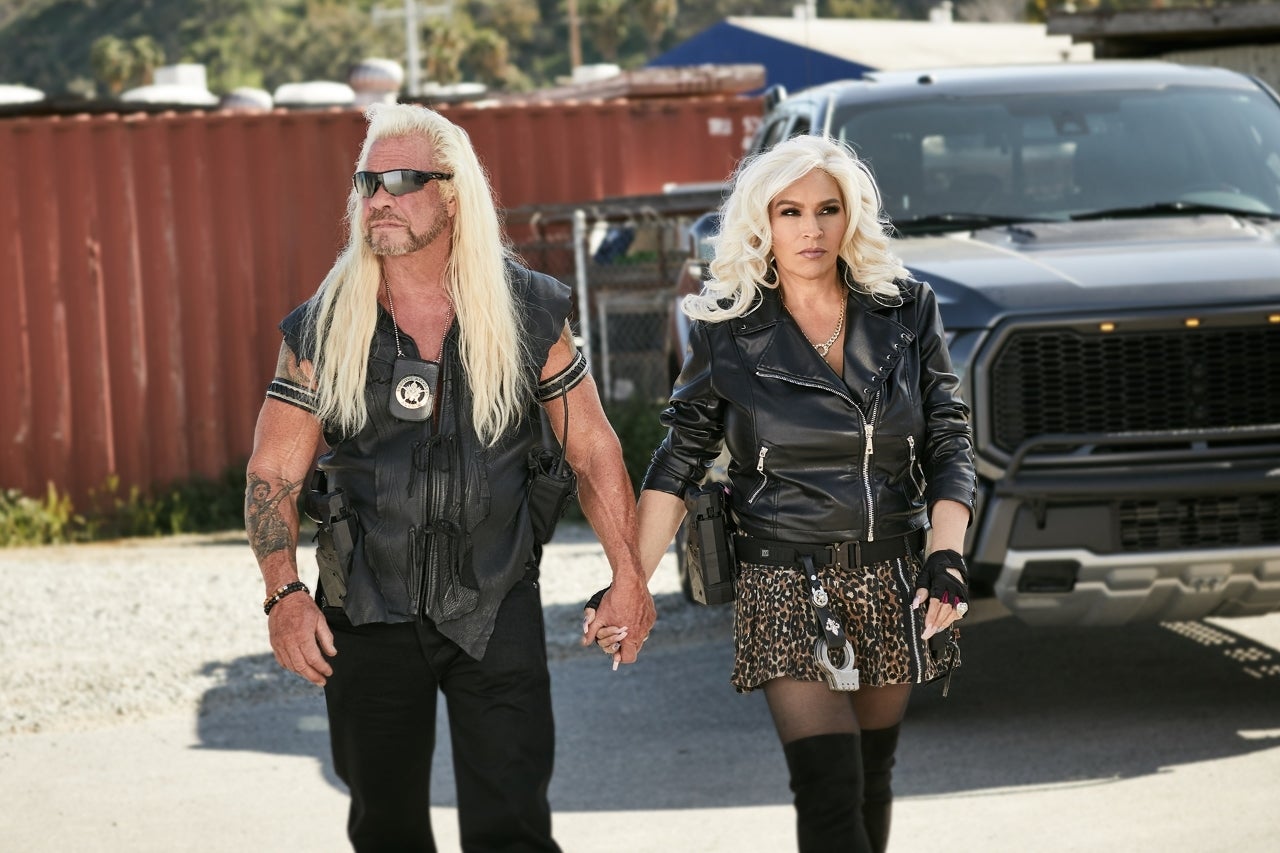 Another wrote, "Awh. Dog so sorry make her comfortable as possible. Praying the Lord sends his best Angels to wrap their wings around her and protect her and comfort her right now."
And one expressed sympathy for Dog, as he helps his wife through this time. "Hope your wife gets better. No man deserves to go through that. And vice versa. You're all in my prayers."
The post came after an initial post in which Dog ask specifically for prayers in this difficult time, writing "Please say your prayers for Beth right now thank you love you."
Please say your prayers for Beth right now thank you love you

— Duane Dog Chapman (@DogBountyHunter) June 23, 2019
Fans were eager to write their prayers in the comments. Some of their thoughts included:
"Dear God Please give Beth and the chapman family the strength and Love they need. Please put your arms around everyone during this hard time and let them know they're not alone. Please give Beth extra Strength and love and let her know she isn't alone .."
"Loving God, I pray that you will comfort Beth in her suffering, lend skill to the hands of her healers and bless the means used for her cure. Give her such confidence in the power of your grace, that even when she is afraid, she may put her whole trust in you. In Jesus' name Amen"
"Calling out Beth's name before Jesus. Asking God for complete healing in the Name of Jesus.
Lifting Beth up to God for the kind of healing that only HE can provide. Asking him to provide her doctors with the wisdom needed to see her through this crisis. Also asking that God touch you and your family with loving peace too. Asking this in Jesus' Holy name….Amen."
"I'm thinking of all the fun times we had . ( if you had been a bird hiking with us , I was going to say fly on the wall, you would know) We were the most unlikely of friends and yet,we were. I'm praying for peace for Beth and the family. Sweet dreams my friend."
"If you truly don't believe in the power prayer, You should've commented at a time like this. I don't care what study show. GOD has shown us SO much more. and pray for the Family if nothing else."
"@MrsdogC,Dear Heavenly Father I pray tonight that you wrap your arms around Beth & give her comfort, love,support but most importantly help her body beat this cancer! Beth is a mom,Grandma & wife & an Awesome Bounty Hunter & her work here is not done.She has more lives to touch!!"
"Dear god please look after dog Chapman and his wife Beth we love them very much and we need them to be strong, prayers for Beth Chapman and dog the Bounty Hunter and the whole Chapman family may god be there with you amen."
"Prayers are with your whole family!! She is so strong, but she is tired. Embrace and comfort each other and know she is doing it her way. Love yall!!"
"Saint Padre Pio, please watch over and protect Beth Chapman. May the love of her family keep her close. Lord, send strength to her. Wrap your arms around this family during this difficult time."
"Praying for a miracle for Beth and His peace that passes understanding for you and all of your family. Mahalo for all the good your family has done. Love and prayers from Nor Cal"
The trend toward prayer during Beth's induced coma can also be found in Beth Chapman's fan-based twitter page, where fans discuss the show and their love for all things Beth.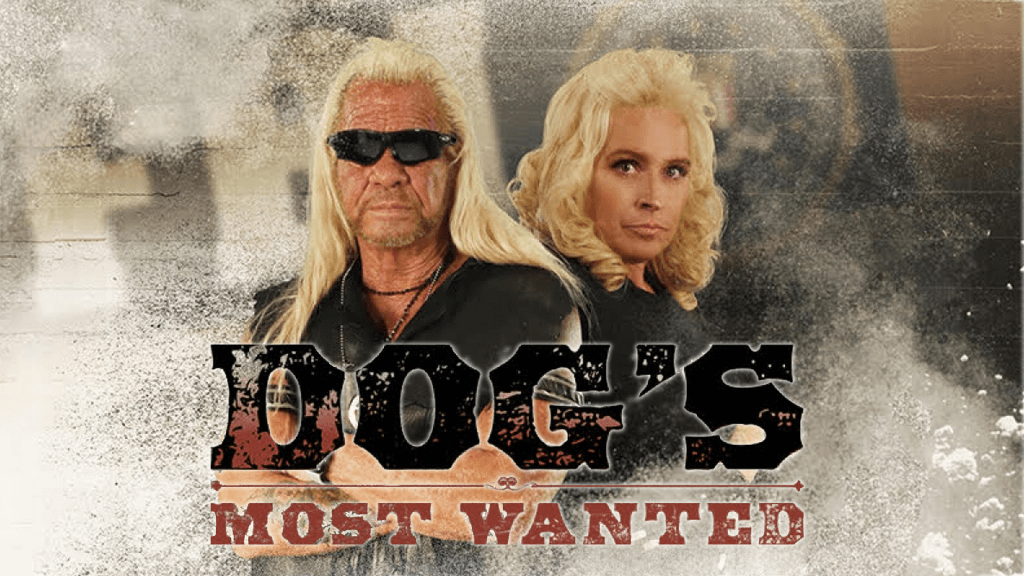 "I was in a coma for 28 days ,they told my family to prepare, but god had other plans,still here since 08,stay strong," wrote one fan.
"I went to bed early (12 am).. I saw Duane's tweet from 2:41 am asking for prayers. My heart just sank."
"We love you Beth we're all praying for you."
"Please, our Lord and savior, Bless @DogBountyHunter and the #ChapmanFam to have the strength to overcome this difficult time Lord, watch over @MrsdogC and keep her safe, in Jesus name amen"
"Be super strong Beth and fight hard like you have always done … sending prayers from the UK."
"This breaks my heart! Sending my love and prayers for Beth, and the whole family."
"Heavenly Father watch over beth and her family. If it is your will for her to come back to her family please let her do so. If it's not put your arms around her and let her know her family is there with her. Let all the prayers be heard .we say this in your name Jesus Christ."
"So Beautiful like always love you Beth prayers for you ,Dog & family"
Information about faith and cancer
A lot of people in the SurvivorNet community have talked to us about the role of faith during their cancer journeys. Breast cancer survivor Sharonda Vincent told SurvivorNet that she leaned on faith to help her through. "I knew that if I just put my faith and trust in God, that I would be okay," said Vincent about her cancer journey.
Sharonda discovered a lump in her left breast the day before her thirtieth birthday, with just over a month to go until her wedding. Her doctor initially dismissed her concerns, but follow-up tests confirmed that it was stage 2B breast cancer. "It was hard for me. I felt as if I was being punished," she says.
Breast Cancer survivor Sharonda Vincent on the role of faith in her cancer journey
But after chemotherapy, radiation, and then hormone replacement, Sharonda is doing well. She's currently a social service advocate at the Public Defender's Office in Philadelphia.
Sharonda's message: Don't give up hope. Educate yourself — and live every day to the fullest. "Breast cancer is no longer the end of the world," she says.
Information about dealing with fear during cancer
For a lot of people, connecting to someone else with cancer can help with some of the difficult emotions that that can come with the diagnosis. For example, anxiety and fear are totally normal reactions to the news of cancer, and acknowledging these emotions can be therapeutic and important to the healing process.
"I think the most important advice I would give to someone who has just received a cancer diagnosis is to find people whom they find as a source of support. To allow themselves to go through all of the different emotional reactions to that news," said Dr. Susan Parons, Director of the Center for Health Solutions/Center on Child and Family Outcomes at Tufts Medical Center, in a prior interview with SurvivorNet. Dr. Parsons did not comment on this case specifically.
"The anger, the frustration, the fear. The disappointment. Whatever those emotions are, figure out what's important to you and find those people that can help you realize that."
Dr. Susan Parons, Director of the Center for Health Solutions/Center on Child and Family Outcomes at Tufts Medical Center on dealing with fear and anxiety after a cancer diagnosis.
In times of frustration, it can be useful to a little bit of direction on specific ways to deal with it. A few of the most common ways to deal with fear and anxiety after a cancer diagnosis, that have helped people in the SurvivorNet community in the past, include:
1. Let your family and close friends know – and let them help. So many cancer survivors tell us they want and need support but are often too preoccupied to make specific requests. Urge those close to you to jump in with whatever practical help they can offer.
2. Keep a journal. It can be extremely cathartic to let those feelings loose on paper. Grab a pen and a nice journal and chronical your different thoughts throughout the day.
3. Join a cancer support group. There are groups in nearly every community offering opportunities to connect with others going through a similar journey. You'll learn incredibly helpful insight from others who can tell you about what to expect and how to stay strong on tough days.
4. Consider seeing a therapist. Ask your doctor to refer you to a therapist so you can discuss your fears and concerns in a safe space. Often, vocalizing your thoughts and feelings rather than internalizing them can provide relief.
Stage Four Lung Cancer Treatment Options
Stage 4 lung cancer has, by definition, spread throughout the body. "Stage 4 lung cancer means that beyond the disease you can see in the chest and the bone and the liver and the brain, there is invariably invisible metastatic disease, and we don't know which of these spots is going to make you sick," said Dr. Oxnard, Thoracic Oncologist at Dana-Farber Cancer Institute, in a previous interview with SurvivorNet about stage four lung cancer.
Which is why doctors want to devise a plan to treat every part of a patient with stage four cancer. "Stage 4 means, treat the whole body– visible and invisible spots," said Dr. Oxnard.
In order to do that, doctors have moved away from just chemotherapy, and begun targeting treatment to the behavior of an individual's disease, after learning about the biology of a patient's specific tumor. "The way we plan Stage 4 lung cancer today is using precision therapy. It's the idea of moving away from just chemotherapy for all into finding the right medicine for the right patient."
Dr. Geoffrey Oxnard, Thoracic Oncologist at Dana-Farber Cancer Institute gives an overview of information about treatment for stage four lung cancer
The field of late stage lung cancer treatment has changed a lot over the past decade. "10 years ago, all patients who presented with lung cancer ended up getting chemo, " Dr. Oxnard continued. "Today, about half of patients get chemo up front. But another quarter of patients can get a pill therapy upfront, which can effectively control the cancer."
And there are now some available immunotherapy drugs, which use the body's own immune system to attack the disease. "And a quarter of patients can get immune therapy upfront, which can effectively control the cancer, sometimes very durably," said Dr. Oxnard.
Learn more about SurvivorNet's rigorous medical review process.