Mama June's Daughter Fights Stage 4 Cancer
TLC star June "Mama June" Shannon's daughter Anna "Chickadee" Cardwell has "lost all of her hair" in her battle with "very rare" stage 4 adrenal carcinoma.
Leading up to the Friday night premiere of new episodes of "Mama June: Family Crisis," Mama June revealed her daughter is seeing a "cancer specialist" and undergoing "very aggressive" treatment.
Hair loss and thinning can be a side effect of chemotherapy, and methods like scalp cooling caps and minoxidil (Rogaine) have the potential to help.
Adrenal carcinoma (ACC), which is also called adrenocortical cancer, is a rare cancer that starts in one or both of the small, triangular glands (adrenal glands) located at the top of your kidneys, according to Mayo Clinic.
It's important to note that survival rates are based on the tumor stage, a person's age and overall health, and how the treatment plan goes.
The 28-year-old sister of TLC reality star Alana "Honey Boo Boo" Thompson is in the fight of her life with stage 4 cancer and has "lost all of her hair," according to their mother, June "Mama June" Shannon. It highlights the emotional struggle that so many cancer warriors face with hair loss.
Mama June's eldest daughter Anna "Chickadee" Cardwell is currently undergoing treatment with her mom by her side, as well as her sisters/reality television co-stars: 17-year-old  Alana, 23-year-old Lauryn "Pumpkin" Efird, and 26-year-old Jessica "Chubbs" Shannon.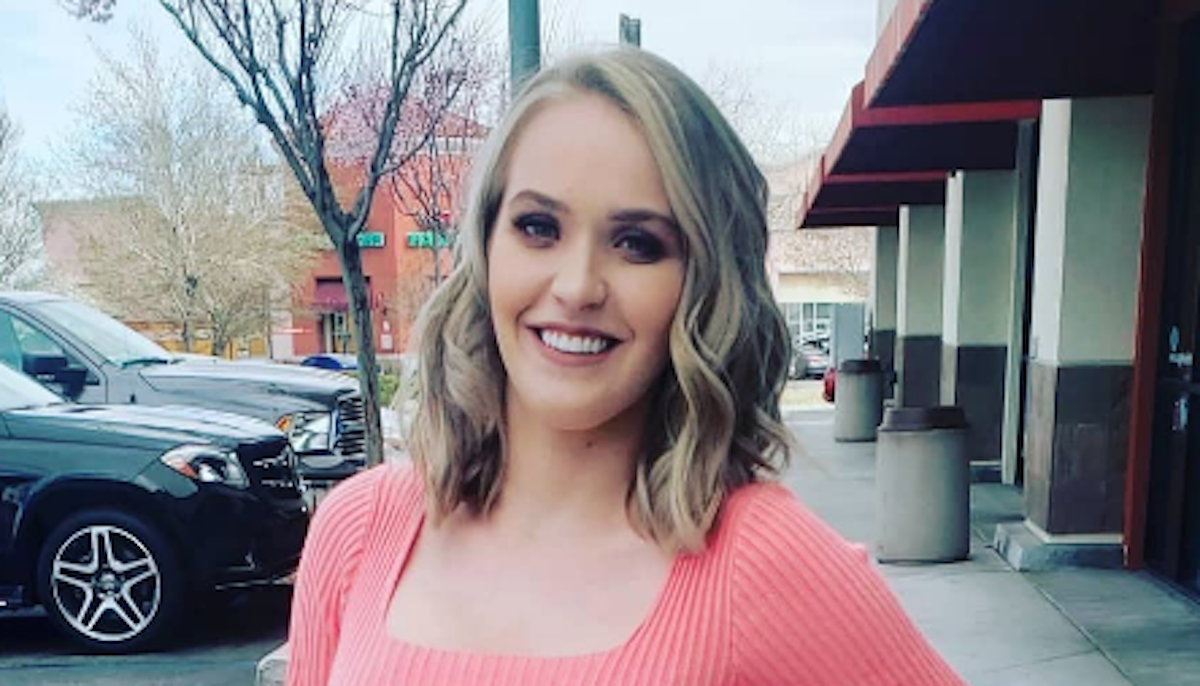 Read More
"It's been a hard road for all of us. We went from our wedding to the next week getting results … she [has] stage 4 cancer. We went from everybody being happy one week to boom …  spinning in a whirlwind," Mama June said in an
interview with Page Six
this week, alongside her husband Justin Stroud. Mama June explained how her daughter is set to undergo scans over the weekend and her third round of chemotherapy next week.
View this post on Instagram
"She's lost all of her hair and … I'm bluntly honest about people with this … We don't know what the life expectancy is," she explained. "Her cancer is very rare. Only one in 1 million people get it."
Mama June said there's only "a few doctors that treat" adrenal carcinoma, adding, "The couple of doctors here in the United States that treat it, I feel like, I'm not trying to be mean, are experimental doctors."
The mom of four insisted she didn't want her eldest daughter "being an experiment project," which is why she's undergoing "very aggressive" treatment with "a cancer specialist."
She noted that if the treatment doesn't work as hoped, "then we go back to the drawing board, and we don't know what the next step is."
Mama June appeared to be very busy with press in the days leading up to the Friday night premiere of the new episodes of  "Mama June: Family Crisis."
Detailing how her daughter is handling cancer treatment to Entertainment Tonight, Mama June said, "Just depends on what day it is. She sleeps a lot. She doesn't want to eat some days."
"There's days where I don't know [whether] to scream, get mad, or be happy. As her mom, we've had talks you don't want to have with your child," she explained.
RELATED: Is Reality TV Star Honey Boo Boo's Family Getting Back Together?
"We know what the endgame is and we are prepared for that. You're never prepared, but we know what could happen. Her children know about it, the 10-year-old more than the 7-year-old." Cardwell has also had her daughters 10-year-old Kaitlyn and 7-year-old Kylee, along with her boyfriend Eldridge, by her side throughout treatment.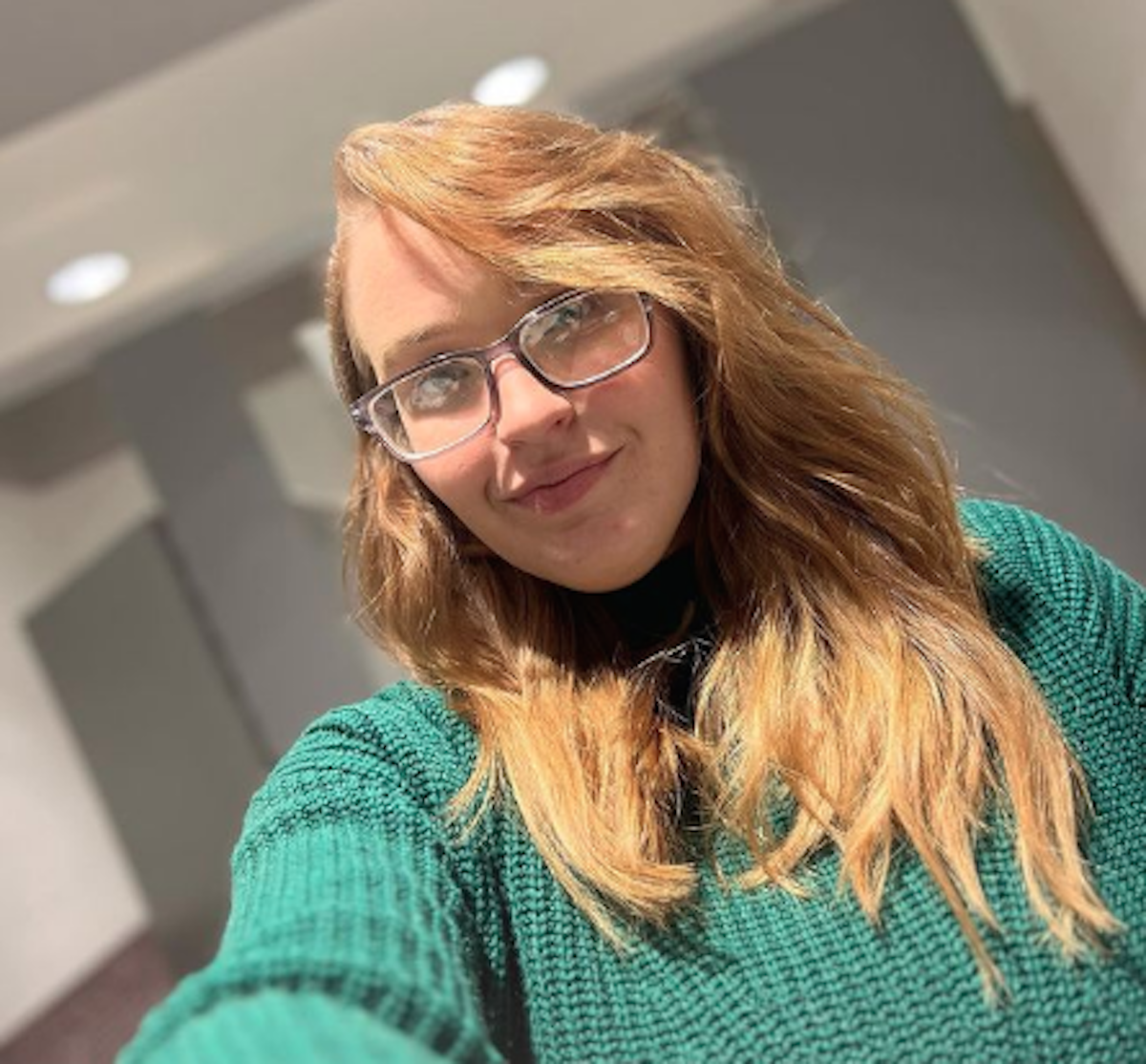 Cardwell's family took to fame when Mama June and her sister Honey Boo Boo  appeared on the TLC show "Toddlers & Tiaras" back in 2011. Thompson was 5 years old at the time.
A spin-off show, "Here Comes Honey Boo Boo," proceeded on TLC in August 2012. It had a four-season run but was canceled while filming the fifth season.
Mama June and her then-fiance, known as Sugar Bear, also appeared on the WeTV show "Marriage Bootcamp: Reality Stars" prior to calling off their engagement in 2014.
Now, Mama June, who has since married Justin Stroud in 2022, has been "stepping up despite not having much of a relationship for several years" with Cardwell, a family source recently told TMZ.
Hair Loss for Cancer Survivors
Hair loss, like what Honey Boo Boo's sister Anna Cardwell is experiencing, can be a very distressing prospect for anyone going through cancer. Unfortunately, hair loss or thinning can be a side effect of some cancer treatments like chemotherapy and radiation.
Chemotherapy-related hair loss usually begins about three to four weeks after beginning chemotherapy and continues throughout treatment.
Most people can expect regrowth around four to six weeks after they complete treatment, but some people may notice changes to hair color and texture when their hair starts to grow back.
According to the Mayo Clinic, there are currently no treatments out there that guarantee your hair won't fall out during or after chemo. Even still, there are some treatments available that can help, including:
Radiation is another treatment that can lead to hair loss if the hair is in the path of the tumor being treated. Radiation for a brain tumor, for example, may cause hair loss.
"If you do lose hair, it will regrow several weeks — or months — after treatment," radiation oncologist Dr. James Taylor told SurvivorNet. "Fortunately, for most patients, hair loss is not a concern when having radiation therapy."
According to the National Cancer Institute, your hair may grow back thinner or not at all on the part of your body that received radiation if you received a very high dose of radiation.
If losing your hair is a concern for you ahead of cancer treatment, know you have options like wigs, hats, wraps and scarves, among other things.
And talk to your doctors about potential treatments you could try to mitigate the loss and resources at your disposal for handling the loss. Some doctors may even be able to recommend a local wig-maker.
What Is Adrenal Carcinoma?
Adrenal carcinoma (ACC), like what Honey Boo Boo's sister has, is also known as adrenocortical cancer. It's a rare cancer that develops in one or both of the small, triangular glands (adrenal glands) located at the top of your kidneys, according to Mayo Clinic.
Adrenal glands make the hormones that instruct every organ and tissue in your body.
The Cleveland Clinic explains that the adrenal cortex produces hormones, including cortisol, testosterone, aldosterone and estrogen, which "control male and female traits and body functions such as blood pressure and response to stress."
The two types of ACC are Functioning ACC tumors and Nonfunctioning ACC tumors. The functioning type causes your adrenal gland to create more hormones than normal. The nonfunctioning type doesn't affect hormone production at all.
This type of cancer can develop at any age, but children younger than five years old and adults in their 40s and 50s are most likely to be affected.
"When adrenal cancer is found early, there is a chance for cure. But if the cancer has spread to areas beyond the adrenal glands, cure becomes less likely. Treatment can be used to delay progression or recurrence," the Mayo Clinic explains.
And although it's unknown what exactly causes this type of cancer, this type of cancer forms when a change (mutation) occurs in the DNA of an adrenal gland cell. People born with specific genetic conditions also have a higher risk of getting this disease.
If you're concerned about a growth that has formed in your adrenal glands, you most likely don't have to stress as most growths are benign (noncancerous).
Genetic Testing What Is It and Why Is It Important?
Additionally, the cancer is extremely rare as doctors only diagnose approximately one case for every million people annually. The disease also affects more women than men.
Survival Rates For Adrenal Cancer
Mama June said she is unaware of her daughter's life expectancy as she undergoes cancer treatment. Here's what we know.
There is an average survival rate for people with stage 4 adrenal carcinoma — a very rare disease that affects about one in one million people across the United States.
According to the American Society of Clinical Oncology (ASCO), people diagnosed with adrenocortical carcinoma (which is more common in females) in the U.S. have a five-year relative survival rate of 50%.
However, it's important to note that survival rates are based on the tumor stage, a person's age and overall health, and how the treatment plan goes. If the tumor produces hormones, that could also be factored in.
"The survival rates for an adrenal gland tumor vary based on several factors. These include the stage of tumor, a person's age and general health, and how well the treatment plan works. Another factor that can affect outcomes is whether the tumor produces hormones," the ASCO states.
If the tumor is diagnosed and treated before spreading to other areas of the body outside the adrenal gland, the five-year relative survival rate is 74%, as per the ASCO.
However, if the cancer has spread to surrounding tissues or organs and/or the regional lymph nodes, the five-year relative survival rate drops to 54%. Lastly, if the cancer has spread to a far part of the body, that same survival rate drops to 3%.
Symptoms of Adrenal Carcinoma
Some symptoms of adrenal carcinoma cancer include:
Weight gain
Muscle weakness
Pink or purple stretch marks on the skin
Hormone changes in women that might lead to facial hair growth, hair loss on the head, and irregular periods
Hormone changes in men that might lead to enlarged breast tissue and shrinking testicles
Nausea
Vomiting
Abdominal bloating
Back pain
Fever
Loss of appetite
Loss of weight without trying
Treatment Options
People diagnosed with ACC usually will undergo an initial surgery to have the tumor removed. Removal of the adrenal gland and possibly nearby tissue may also be needed through a surgical procedure.
In an effort to prevent cancerous cells from metastasizing (spreading) to other areas of your body, treatment plans may include radiation, chemotherapy, and immunotherapy.
Finding the Support You Need to Heal During Cancer Treatment.
According to the American Cancer Society, mitotane therapy is another treatment option for stage 4 adrenal cancer, which can be started immediately or held off until symptoms arise.
Lastly, clinical trials of chemotherapy, immunotherapy, or targeted therapy may also available for people battling this type of cancer.
The National Cancer Institute lists several different clinical trials for anyone battling adrenal carcinoma on its website, including some that use the chemotherapy drug mitotane ( a drug that blocks hormone production by the adrenal gland and destroys both adrenal cancer cells).
For example, a clinical trial titled "Nivolumab Combined With Ipilimumab for Patients With Advanced Rare Genitourinary Tumors" being done through UC San Diego Health is currently open to eligible people.
If you're looking for clinical trials, check out our SurvivorNet Clinical Trial Finder.
Contributing: SurvivorNet Staff
Learn more about SurvivorNet's rigorous medical review process.
---