TV News Anchors & Cancer
From Good Morning America anchors Robin Roberts and Amy Robach to Today Show hosts Hoda Kotb and Al Roker, SurvivorNet is recognizing television anchors who have battled cancer.
In 2007, GMA host Robin Roberts, now 61, was diagnosed with breast cancer. And in 2013, fellow anchor Amy Robach, now 49, was diagnosed with stage 2 invasive breast cancer. Both are now in remission.
In February 2007, at the age of 43, Today Show host Hoda Kotb, now 57, was diagnosed with breast cancer. And last year, fellow Today host Al Roker, 67, was diagnosed with an aggressive form of prostate cancer.
Other television cancer warriors include former NBC Nightly News anchor Tom Brokaw, former Today Show co-host Bryant Gumbel and former ABC World News Tonight anchor Peter Jennings.
In light of the recent news that Amber Laign, partner of
Good Morning America
host Robin Roberts, is fighting
breast cancer
, SurvivorNet would like to recognize all the morning show anchors who have battled cancer, including Roberts herself.
"We know many, many are facing cancer and other challenges — like my mama said, 'Everybody's got something,'" Roberts said in a video posted to both Instagram and Twitter, announcing the news of Laign's diagnosis. "Please know that you are in our prayers and hopefully we're in yours, too."
Read More
From
GMA
hosts Roberts and Amy Robach, NBC's
Today Show
hosts Hoda Kotb and Al Roker, to former
NBC Nightly News
anchor Tom Brokaw, former
Today Show
co-host Bryant Gumbel and former
ABC World News Tonight
anchor Peter Jennings, cancer warriors are all around us: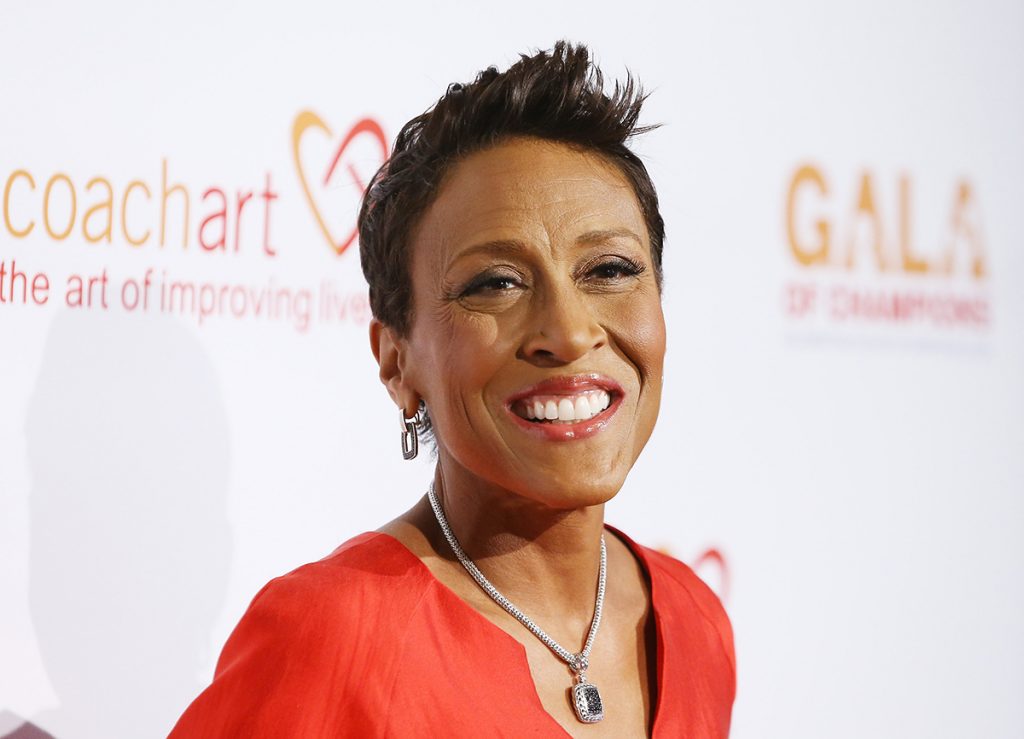 Robin Roberts
In 2007, GMA host Robin Roberts, now 61, was diagnosed with breast cancer. She chose to use her platform to build awareness around breast cancer screening and treatment, and she battled the disease in the public eye.
On top of her breast cancer battle, Roberts had to have a bone marrow transplant to treat her MDS (myelodysplastic syndromes) — a rare type of blood cancer that may have been brought on by her breast cancer treatments.
The morning news anchor's efforts to spread breast cancer awareness actually resulted in her identifying her own breast cancer. In preparation for a story about the importance of early detection in breast cancer, Roberts performed a self-check at home and, to her surprise, she discovered a lump. Roberts proceeded to go through with surgery to remove the cancerous tumor.
In a previous interview discussing surgical options for treating cancer, Dr. Ann Partridge, an oncologist at the Dana-Farber Cancer Institute, explained how she evaluates a patient's treatment path.
When Should You Consider a Mastectomy?
"When I talk to a woman who comes to me and she has breast cancer, I evaluate what the standard options for treatment for her are, which typically include cutting out the cancer, which is either a lumpectomy if you can get it all with just a little scooping around of the area that's abnormal," she said, "or a mastectomy for some women, meaning taking the full breast because sometimes these lesions can be very extensive in the breast."
"I'll talk to a woman about that and I'll say these are two main options, or the big fork in the road," she added.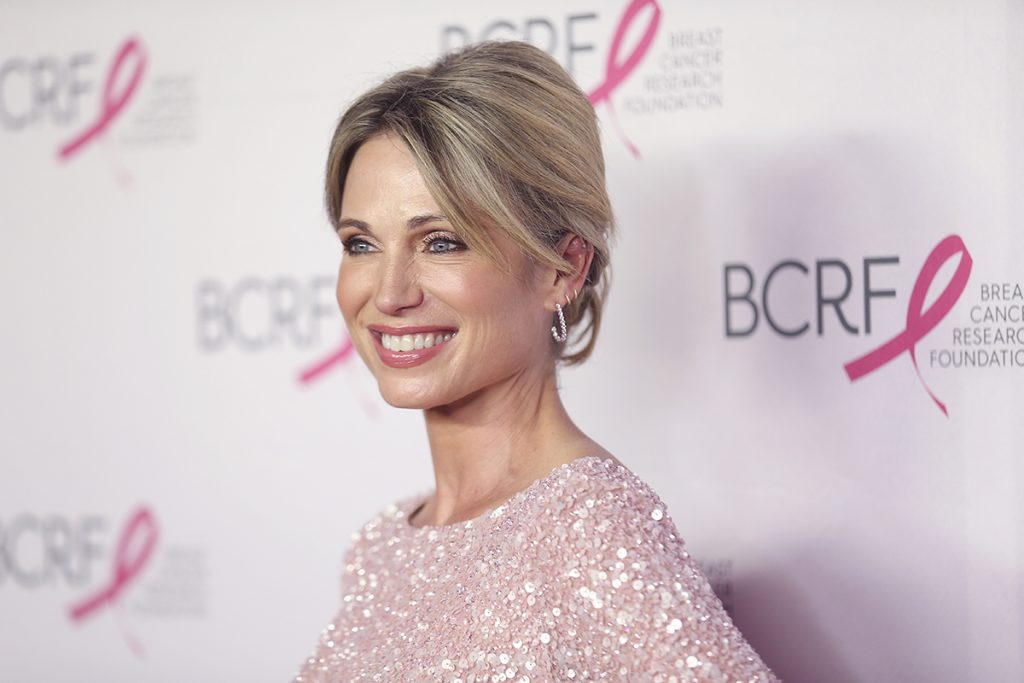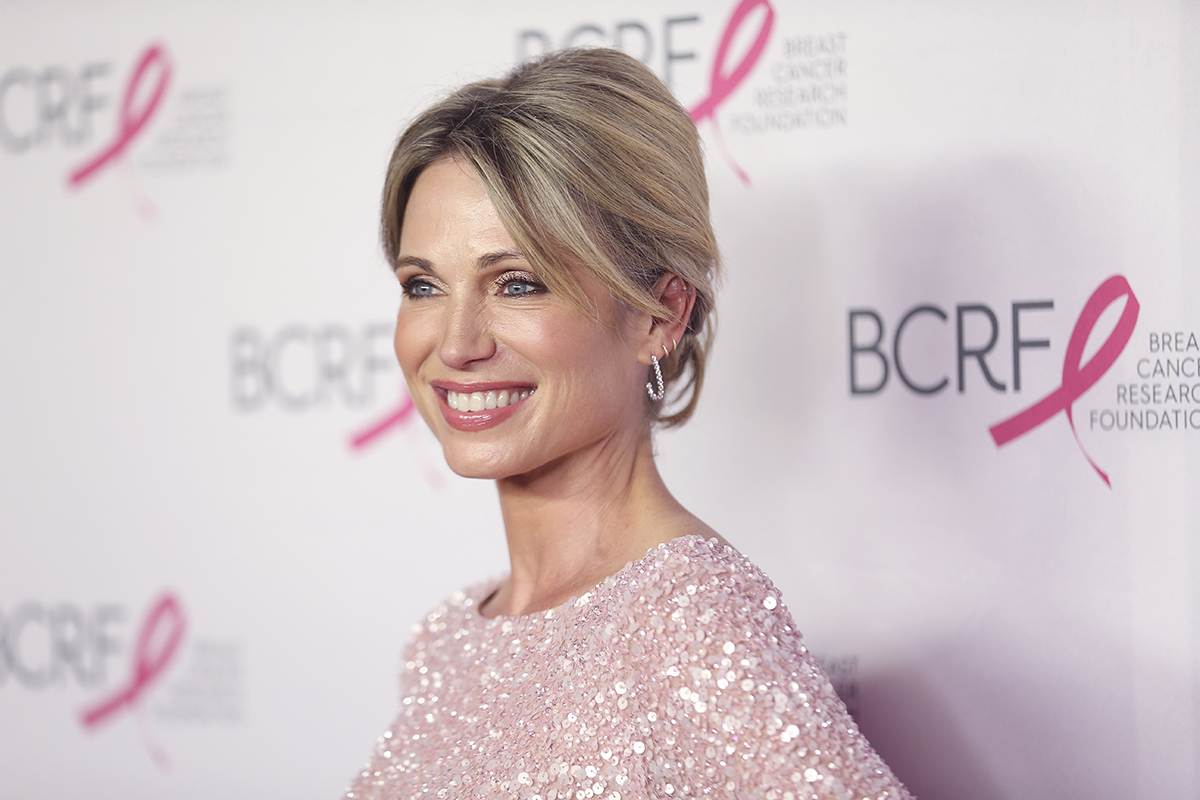 Amy Robach
In 2013, fellow GMA anchor Amy Robach, now 49, was diagnosed with stage 2 invasive breast cancer; she has been in remission for the last eight years and maintains a remarkably active lifestyle. Running is her favorite way to keep herself in shape, physically and mentally.
Robach had no history of cancer in her family, and she was relatively young to be fighting the disease; she was 40 years old at the time of her diagnosis.
According to the U.S. Centers for Disease Control and Prevention, breast cancer mostly occurs among older women, but it is possible for women under the age of 45 — like Robach at the time — to be diagnosed with this type of cancer. About 9% of all new breast cancer cases in the U.S. are found in women younger than 45.
Aggressive Breast Cancer in Young Women
But in some ways, a diagnosis for a younger woman can often be even more devastating, Dr. Partridge told SurvivorNet in a previous interview. This is because the cancer is likely to be a more aggressive form of the disease and also at an advanced stage, as screening for younger women is not standard. As previously mentioned, the stage and form of Casey's breast cancer has not been made public.
It was thanks to an on-air mammogram for a GMA awareness campaign that revealed tumors in her breast. Following the tumor detection, Robach immediately started treatment. She had a bilateral mastectomy — the surgical removal of the breast as a way to remove cancer from that region of the body — and six months of chemotherapy.
When Robach agreed to get a mammogram, live on GMA in front of millions of people, she never thought the results would actually come back positive. The morning show host admitted to SurvivorNet in a previous interview that she took the shocking news poorly and was even angry at her current husband for not reacting the way she wanted him to.
'I Fell On My Knees Sobbing!': ABC News Journalist Amy Robach On the Emotions That Come With Cancer
"I don't know how other people handle that news, but I didn't handle it well," Robach said. "I became an absolute wreck, a total mess. I had my husband on speaker phone at the time of diagnosis because he was 3,000 miles away."
"I had an idea of what he should be doing," she added, "what he should be saying, what he should be feeling, and if he didn't do any of those things the way I wanted him to, or what I thought I needed, I was extra upset and extra angry."
She said they were already struggling when she got the cancer diagnosis, "so this kind of threw everything into a further tailspin, until it didn't … until we realized that we were only stronger together and that we had to give each other a break."
ABC News Star Amy Robach On How Cancer Saved Her Marriage & Taught Her To Really Live — A Must-Watch for All Survivors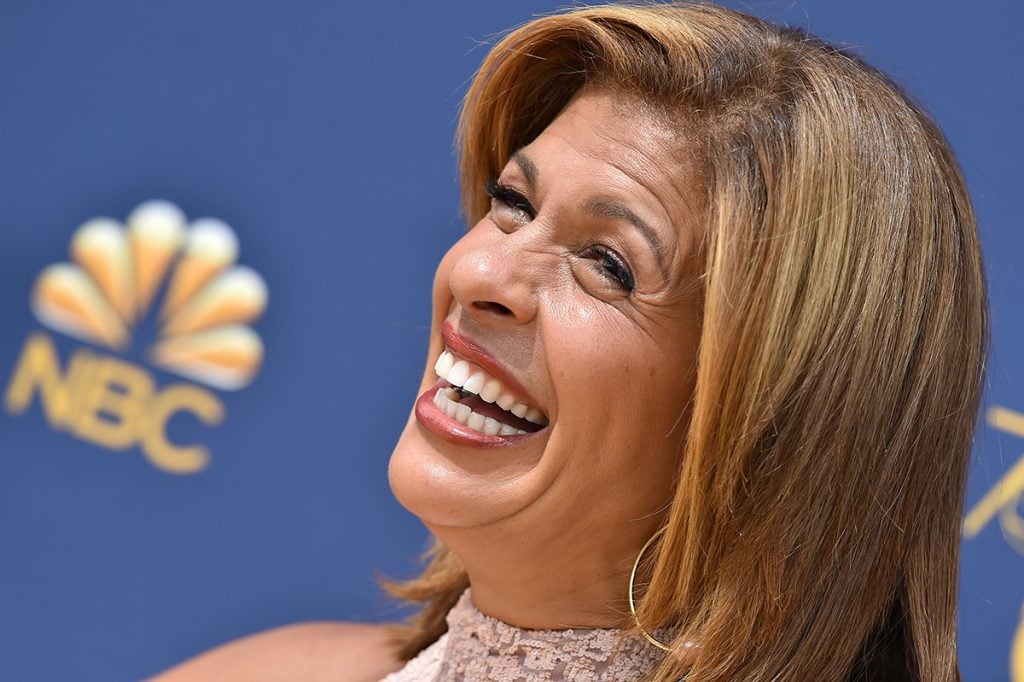 Hoda Kotb
In February 2007, at the age of 43, Today Show host Hoda Kotb, now 57, was diagnosed with breast cancer. The diagnosis came after doctors discovered lumps in her breast during a routine exam.
After receiving her diagnosis, Kotb consulted six separate doctors to decide which treatment plan was the best fit for her. In the end, she had a mastectomy and was declared in remission.
Kotb has clearly learned the value of mammograms. They are the most valuable tool in catching the disease early, which means you will have more treatment options and increase the likelihood of successful outcomes.
However, Kotb's diagnosis occurred at an age younger than the guidelines recommend women start scheduling annual mammograms.
When Should I Get a Mammogram?
The American Cancer Society recommends that women ages 40 to 44 should have the choice to start annual breast cancer screening — such as a mammogram — if they wish to do so. But women ages 45 to 54 should definitely get a mammogram every year.
Dr. Connie Lehman, a director of the breast imaging clinic at Mass General Hospital in Boston, told SurvivorNet in a previous interview that it is very important for women to get a mammogram every year, especially if you have not yet gone through menopause.
"We know that cancers grow more rapidly in our younger patients, and having that annual mammogram can be life-saving," Lehman said. "After menopause, it may be perfectly acceptable to reduce that frequency to every two years."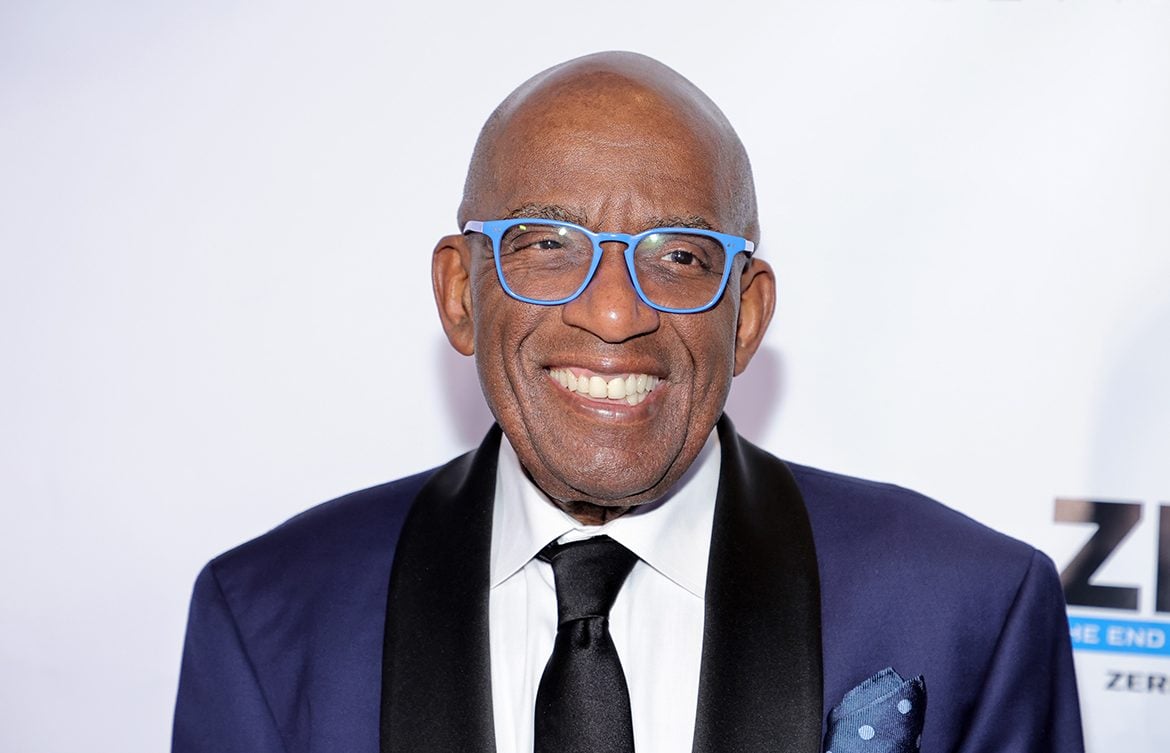 Al Roker
Last year, fellow Today Show host Al Roker, 67, was diagnosed with an aggressive form of prostate cancer — the most common cancer in men. It starts in the walnut-shaped prostate gland, which is located between the rectum and bladder and produces the fluid that nourishes sperm.
In the United States, most prostate cancer is found with screening examinations, such as a PSA (prostate specific antigen) test. Roker discovered his cancer by way of a PSA test, which looks for prostate specific antigens in the blood. He has repeatedly advocated for more men to get this test, however, it is controversial among some doctors.
PSA is a protein secreted by the prostate gland; a large amount of PSA in a person's body can indicate that cancer cells are growing. But that isn't always the case.
PSA Test is Not Perfect — But it is Helpful
"The problem with PSA testing is that it's not totally specific for prostate cancer," Dr. James Brooks, a urologic oncologist at Stanford Medicine, previously told SurvivorNet. "It can also reflect enlargement of the prostate, which most men get at some point in their lifetime." Elevated PSA can also be a product of infection or inflammation, he added.
In November 2020, Roker had surgery to remove his prostate and some surrounding tissue and lymph nodes. This type of surgery is called a radical prostatectomy, and it is known to effect a man's sexual function as the surgery requires removing the seminal vesicles.
"There really was no pain," Roker told SurvivorNet about how he felt after the surgery. "The biggest issue, obviously, is sexual function, and there's treatment for that. I'm happy to say everything's working fine."
Sometimes, during surgery, the nerves that facilitate an erection are removed or damaged.
"There are neurovascular bundles on the back of the prostate, and they are responsible for erection," Dr. Ethan Halpern, co-director of the Prostate Diagnostic Center at Jefferson University Hospitals and researcher at the Sidney Kimmel Cancer Center in Philadelphia, previously told SurvivorNet. If those bundles are destroyed in the ablation (surgery) process, impotence will occur.
For Roker, the most difficult part was surgical recovery.
"To be honest, the hardest part really — there's a little incontinence (loss of bladder control) to begin with that eventually goes away to me," he added. "The hardest part was that initial week after surgery where you're wearing a catheter (a soft tube that drains urine from the bladder). But even that was not onerous, it's just a little inconvenient, but you know that it's temporary."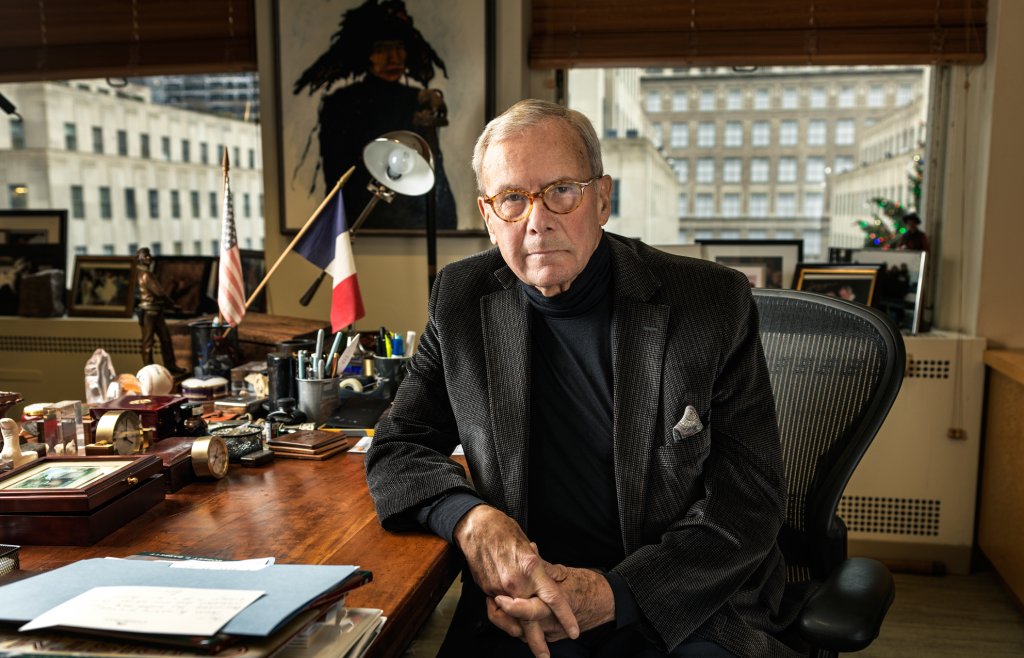 Tom Brokaw
Iconic NBC journalist and former host of NBC Nightly News Tom Brokaw, now 82, is a multiple myeloma warrior; this disease is a rare type of blood cancer.
When you have this cancer, white blood cells called plasma cells (the cells that make antibodies to fight infections) in your bone marrow grow out of proportion to healthy cells. Those abnormal cells leave less room for the healthy blood cells your body needs to fight infections. They can also spread to other parts of your body and cause problems with organs like your kidneys.
What is Multiple Myeloma? Understanding This Rare Cancer
Multiple myeloma never really goes away; there are many different types of treatment, including targeted therapy, chemotherapy, radiation and even a bone marrow transplant. But once the cancer is under control you will reach the maintenance phase of treatment; the goal is to keep your disease stable and to maintain your quality of life.
Anchorman Tom Brokaw Advises Other Cancer Patients: You Don't Have to Like Your Doctor, Just Get to the Best One
Brokaw tells SurvivorNet that he has some advice for people going through cancer. His biggest piece of wisdom is to stop seeing a doctor just because you like them, and make the tough calls when it comes to choosing the doctor who has the right skill set for the kind of treatment you need.
"I think that we have to change the mindset of a lot of patients. And get tough, frankly, about changing that mindset. I know you love your doctor, I know you think he's a great guy, or she's a great person," Brokaw told SurvivorNet.
"The fact is unless they've got the skill set, they can be a bastard, but if they're good at what they're doing, go to them!" he said. "That's what you have to learn to do. You have to learn to go make a tough decision about something."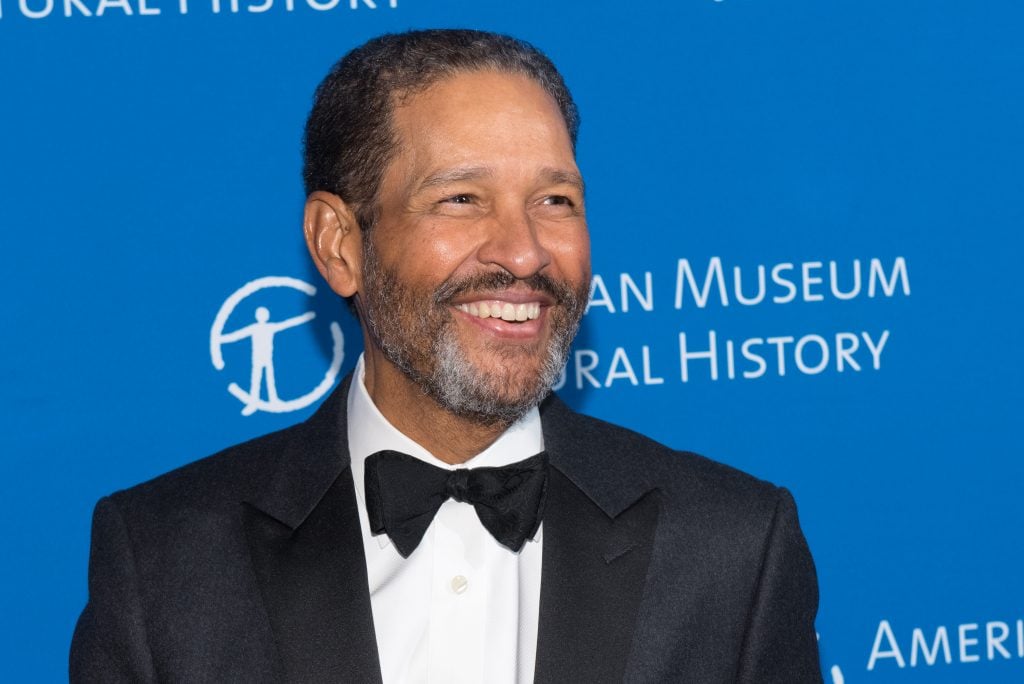 Bryant Gumbel
In 2009, former Today Show co-host Bryant Gumbel, now 73, shocked his fans when he revealed that he had undergone surgery to treat lung cancer. He went public with his condition while subbing for Regis Philbin on Live with Regis and Kelly.
"It's nothing to hide from," he said at the time. "They opened up my chest, they took out a malignant tumor, they took out part of my lung and they took out some other goodies."
It is unclear what type of lung cancer surgery he had over a decade ago; there are many different lung cancer surgery options today, and the decision about which is best is based largely on the location of your cancer, its size and whether it has started to spread.
Surgical Options for Lung Cancer
A wedge resection is an option if the tumor is small and located on the outside of the lung. In this procedure, your surgeon removes a piece of the lung (in the shape of a wedge) and lung function is not affected.
In contrast, a lobectomy, or a segmentectomy, involves the removal of a certain segment of the lung (a lobe). During a pneumonectomy, however, the entire lung is removed.
There are several different ways to do lung cancer surgery. The standard operation used to be open surgery with a big incision in the chest and then spreading apart the ribs. But because of the pain after the operation and the lengthy recovery time, doctors are increasingly using less invasive operations including minimally invasive video-assisted thoracoscopic surgery (VATS) and robotic techniques.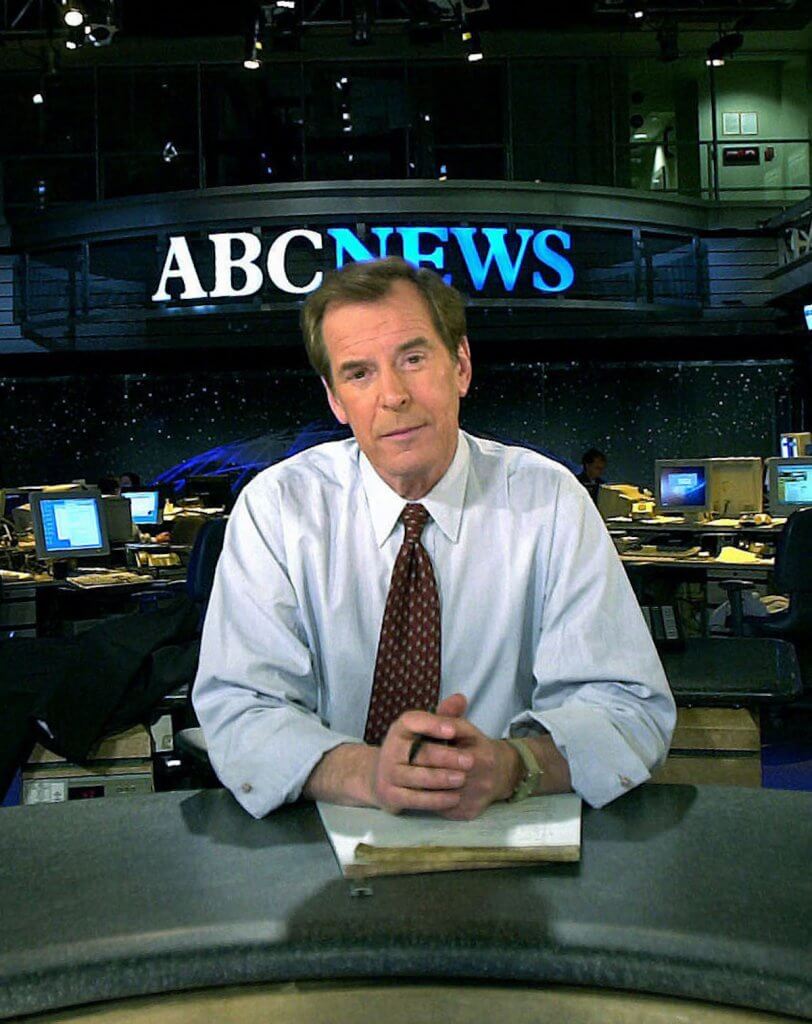 Peter Jennings
Former ABC World News Tonight anchor, Peter Jennings, died in 2005, just five months after he was diagnosed with lung cancer. He was 67 years old when he passed.
On April 5, 2005, a raspy Jennings delivered some of his most difficult news to date.
"As some of you now know, I have learned in the last couple of days that I have lung cancer," he said, then started speaking quickly, perhaps caught up in the emotion and anxiety of addressing this tough topic for the first time. "Yes, I was a smoker until about 20 years ago, and I was weak, and smoked over 9/11 … but whatever the reason, the news does slow you down a bit."
Jennings said that he had been floored by the support from his fans and co-workers, while also acknowledging others battling the disease.
"I've been reminding my colleagues today, who have all been incredibly supportive, that almost 10 million Americans are already living with cancer and I have a lot to learn from them," he said. "And living is the key word. The National Cancer Institute says that we are survivors from the moment of diagnosis."
The journalist concluded with some honesty and lighthearted humor over concerns about his hair, which many cancer patients can relate to.
"I wonder if other men and women ask their doctors right away, 'OK doc, when does the hair go?' At any rate, that's it for now on World News Tonight. Good evening, I'm Peter Jennings. Thanks, and good night."
Jennings started "aggressive chemotherapy treatment the following week," according to ABC. Unfortunately, the diagnosis came too late, and he lost his fight on Aug. 7, 2005.
"Peter died with his family around him, without pain and in peace. He knew he'd lived a good life," his family's statement read.
Learn more about SurvivorNet's rigorous medical review process.