Tom Ford is opening up about his late husband Richard Buckley in a rare interview, months after the throat cancer warrior passed away from natural causes.
The designer, 60, says that he is still experiencing brief bouts of magical thinking where he forgets that Buckley has passed away.
Read More
"I keep thinking, 'Oh, God, I have to call Richard,' or I need to send him a note about this. And he's not here," says Ford.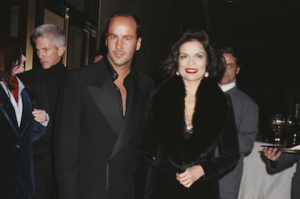 The designer also says that the couple's son Jack has been his greatest comfort during this difficult time.
The former creative director for Gucci and Yves Saint Laurent has spent the past 15 years growing his eponymous fashion and beauty brand into a behemoth in the industry, but that now takes a backseat to his full-time job as a single dad.
"Until recently, I had Richard to help me out in the mornings. It's been a little bit of a struggle the last month because he would normally get [Jack's] breakfast on school days while I was getting dressed," explains Ford.
He says that he has "gotten pretty good" with his added responsibilities over the past few months, and that while it is not easy, his new routine has proven to be beneficial to his work life.
"[I]t's a challenge to get him up, dressed, get his lunch made, get his lunch packed, get his breakfast done, get all my things done, and then I drive him to school at 7:45," says Ford.
"But it also means I'm at my office by 8:10, so I get a good start to the day."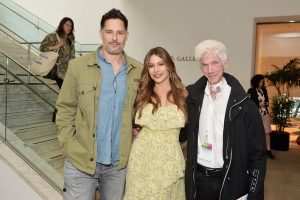 Ford and Buckley had a storied relationship that lasted more than three decades.
The designer was by Buckley's side when he was diagnosed with throat cancer in 1989, nursing him back to health after doctors told Buckley the disease would be fatal. The two had been together for just three years at that point.
Buckley told The New York Times in a 2019 interview that it was an arduous task after he underwent radiation, adding that Ford had also seen him through "more bouts of pneumonia than I can count."
Related: The Amazing Cancer Admission For Fashion Designer To Royals, Zandra Rhodes
Ford not only saw him through those bouts but helped him conquer them in style by designing gray merino wool turtleneck dickeys with keyhole slits and a black silk scarf with slits for Buckley's tracheostomy tube.
Ford was also fiercely loyal and had no patience for those who chose to gossip about Buckley's health.
"When I got throat cancer in '89, there were people who Tom cut out of our lives because of the way they responded," Buckley said in a 2011 interview with Out.
"My best friend and one of my mentors had died … both from AIDS, and there were a lot of people who just assumed that I had AIDS, and there were some people who wouldn't come visit me because they were sure they would catch it. And Tom just cut them out – wouldn't even speak to them if he ran into them on the street."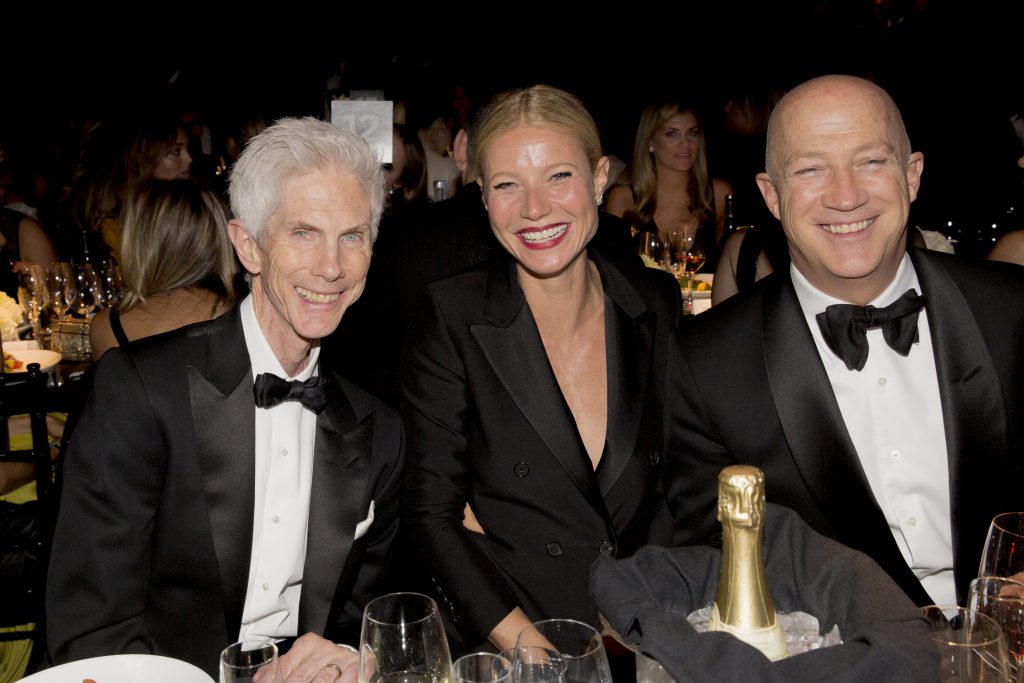 It was a representative for Ford who announced the news of Buckley's passing.
"It is with great sadness that Tom Ford announces the death of his beloved husband of 35 years, Richard Buckley," read the brief statement. "Richard passed away peacefully at their home in Los Angeles last night with Tom and their son Jack by his side. He died of natural causes after a prolonged illness."
The pair met when Buckley was 38 and the editor of Women's Wear Daily, and Ford, a 25-year-old assistant for designer Cathy Hardwick.
After first catching one another's eye at a fashion show, they had a chance encounter a few days later when Ford went to pick up clothes from a WWD shoot that Buckley was overseeing for the trade journal.
"He was adorable, and he was a complete fool. He was dancing around, flashing his eyes at me, and trying so hard to be charming. I decided in that elevator ride that I was going to marry him," Ford recalled of the pair's first meeting in that 2011 interview with Out. "He seemed so together. He was so handsome, he was so connected, he was so grown-up, so he was very intimidating. And he really chased me."
Ford would go on to land the spot of creative director at Gucci and later Yves St. Laurent, where he established himself as the seminal designer of the late nineties into the early aughts with his signature mix of provocative cuts, sheer fabrics and high hemlines.
He walked away from those posts in 2004 and soon after set up his eponymous label, which in addition to ready-to-wear, also includes a line of beauty products, eyewear and fragrances.
Related: 'It Was Bad': Fashion Designer Alexa Chung Details Ovarian Cancer Scare Before Being Diagnosed with Endometriosis
Why Throat Cancer Is Difficult to Identify
Richard Buckley was not diagnosed with throat cancer until the disease was stage IV, which is why doctors told him the disease was more than likely fatal.
That is because the symptoms are so common until the disease progresses.
"Throat cancers, specifically those of the base of tongue or the tonsil, patients don't have any symptoms at all," Dr. Allen Ho, a medical oncologist who specializes in head and neck cancers at Memorial Sloan Kettering Cancer Center in New York, tells SurvivorNet.
"They may have a sore throat, but more likely, they present with a neck mass and more often than not are completely fine. They don't have weight loss, they're not having night sweats, they're not having issues that are impinging their day-to-day life."
Dr. Ho explains that over time, however, that mass in the neck will grow so large that there will be several symptoms that are much easier to identify.
A Rock Star Battles Throat Cancer: 'Aint In It For My Health' on SNTV
"They will have problems swallowing, they will lose some weight, they will get some pain in their jaw that radiates up to their ear, and they will develop voice changes," says Dr. Ho. "Their voice will become a little bit froggier, a little deeper, and they may find it more challenging to breathe."
It can also be challenging for doctors to determine if a patient has cancer because many people present with these symptoms.
"If a patient develops a neck mass, or they have something on their tongue, I have to be honest, most of the time, it's not cancer," reveals Dr. Ho. "And that's the real challenging part of our profession, it's distinguishing those people who have a reactive lymph node because they had a cold, from someone who really had cancer that is currently growing and spreading to the neck."
Husband Documents Time as Wife's Caretaker
Learn more about SurvivorNet's rigorous medical review process.
---