Pierce Brosnan's latest tribute from quarantine goes to "your Holiness the 14th Dalai Lama" on his 85th birthday.
"This was photo taken nineteen years ago in San Francisco," Bronson explains. "Our son Paris was just a few months old. Keely her Mum Sharon and I spent a few moments with his Holiness (as he blessed Paris) before I introduced him on stage. Wishing you every blessing and good health on your 85th year."
"One Can't Help But Feel Anxiety"
Read More
Before quarantine orders descended, Brosnan
met briefly with Prince Charles
at the London Palladium. After flying home to Hawaii, the "James Bond" actor learned that Charles had contracted Covid-19. (Charles has since recovered).
Brosnan and his second wife, Keely Shaye Smith have remained in isolation ever since. "We're very lucky to have this little haven. It's been our family home for the last 20 years. It sits on the water. It has a beautiful garden," he told the Irish Times.
"Of course, one can't help but feel anxiety at the state of what's happening in our world and the impact of Covid," he notes. "But so far we've had a very diligent mayor and government and quarantine restrictions."
Words of Celebration And Comfort
Brosnan remained quiet during the early days of the pandemic, but has emerged to celebrate family milestones and offer words of comfort. To mark his 26th wedding anniversary he shared a heartfelt message to his wife, Keely Shaye Smith: "My darling angel heart Keely, thank you for bringing such love and beauty into my life, for making these past twenty-six years the greatest joy of my life…Happy anniversary my brown eyed girl'.
In May, he marked his son, Dylan's graduation from USC School of Cinematic Arts with the words: "Go forth into this new world and make it your own. Be fearless, courageous and generous. Love, Dad."
On his May 14th birthday Smith offered a tribute to "my tender-hearted renaissance man," to which Brosnan replied: "Thank you for the moon and sun and all the days of our lives together my darling heart Keely. I had a great 67th birthday. Thanks to one and all of you out there who wished me so. God bless, stay strong."
The signs of ovarian cancer can include feeling bloated or full, pain in the pelvis or abdomen, nausea, vomiting, or changes in bowel habits, says Dr. Jose
Alejandro Rauh-Hain, a gynecologic oncologist at MD Anderson Cancer Center.
He ended June with a remembrance of his daughter, Charlotte, who — like her mother and grandmother — also died of ovarian cancer: "Here's looking at you kid… in remembrance of Charlotte and with happy birthday wishes for my darling Marley May."
Pierce Brosnan's Lost Loves: Ovarian Cancer
Brosnan has credited his Smith with helping him find his way through his grief after ovarian cancer took the lives of his first wife, Cassandra, her mother, and her daughter, Charlotte — who died at 41. Brosnan adopted Charlotte after her own father's death and the actor considered his own.
RELATED: Pierce Brosnan, Who's Lost So Many Loved Ones to Cancer, Steps Out With Son Dylan to Movie Premiere
"From day one, we really had a fight on our hands," Brosnan said of Cassandra's disease. "This wasn't a shadow or a small tumor — this had invaded Cassie's being." Over four years, Cassandra endured eight surgeries and a year and a half of chemo.
"I never asked Cassie if she was scared. I regret that," Brosnan later told PEOPLE. "I didn't want to ask, because she had so much fight." But there were times, he says, when she would say, "I need you," and those moments "cut like a knife."
RELATED: Pierce Brosnan Beams as Sons Paris and Dylan Become First Brothers Named Golden Globe Ambassadors
As Cassie's life neared the end, Brosnan told PEOPLE: "She was comforting me. She said, 'Please, darling, don't worry. It's just a life winding down' … up until then there was always something, some new treatment. But then the options got fewer and fewer."
The Cancer That Whispers
Ovarian cancer is often referred to as the "cancer that whispers," says Dr. Beth Karlan, Director of the Women's Cancer Program at the Cedars-Sinai Medical Center. It has symptoms that are very vague and often mimic the ordinary discomforts associated with a woman's menstrual cycle — or menopause. However, if you are experiencing any of the following symptoms, and they seem to be getting worse, it is worth it to see a doctor to rule out ovarian cancer:
Feeling full earlier/decrease in appetite
Feeling bloated
Changes in bowel habits
Pain in the pelvis
Urinary symptoms, such as an urgent need to go
Extreme fatigue
Abdominal swelling
Pain during sex
Roughly half of the women diagnosed with ovarian cancer are over age 60. Because of this, many doctors will write off symptoms as signs of menopause. Since there is no screening test for ovarian cancer so far, only about 20% of cases are diagnosed in the early stages, according to the American Cancer Society.
In a conversation with SurvivorNet, Dr. Karlan also pointed out the average delay from the time a woman notices symptoms to the time that she is diagnosed with ovarian cancer is around 9 months.
"That's why, if you do have these symptoms, even if it's only for two weeks — but they're happening everyday and seem to be getting worse, you should call your doctor and say, 'I'm having these symptoms. I'm concerned it could be ovarian cancer. Can I have an ultrasound and a CA-125,'" Dr. Karlan said.
Genetic Testing For Ovarian Cancer
Even though ovarian cancer impacts women, genetic testing can benefit men as well. Genetic defects associated with ovarian cancer are autosomal dominant — which means they can be carried in both men and women. Men can also inherit a BRCA-1 or BRCA-2 mutation and an increased risk for certain cancers.
RELATED VIDEO: What is a BRCA Mutation?
Men with BRCA mutations have a higher-than-average lifetime risk for developing breast and prostate cancer. Their children have a 50 percent chance of carrying the same gene mutation, and the associated cancer risk.
Dr. Oliver Dorigo, a Gynecologic Oncologist at Stanford Medical School, says advances in ovarian cancer have led to improved patient survival rates.
For families devastated by ovarian cancer, the question of genetics often weighs heavily on survivors wondering if children or grandchildren have face a higher risk of developing the disease. But genetic testing results can also guide crucial treatment decisions.
RELATED: Two Major New Ovarian Cancer Approvals — Expanding Access To PARP Inhibitors
At least 10 to 15 percent of ovarian cancers are based on inherited (or germline) mutations, says Dr. Irina Dimitrova, gynecologic oncologist at Henry Ford Health System in Detroit. Mutations of the BRCA gene place women at a heightened risk for both ovarian and breast cancer as well as pancreatic or colon cancer, says Dimitrova. In the U.S., 90 percent of people who carry a BRCA gene mutation aren't aware of it until someone in their family gets cancer.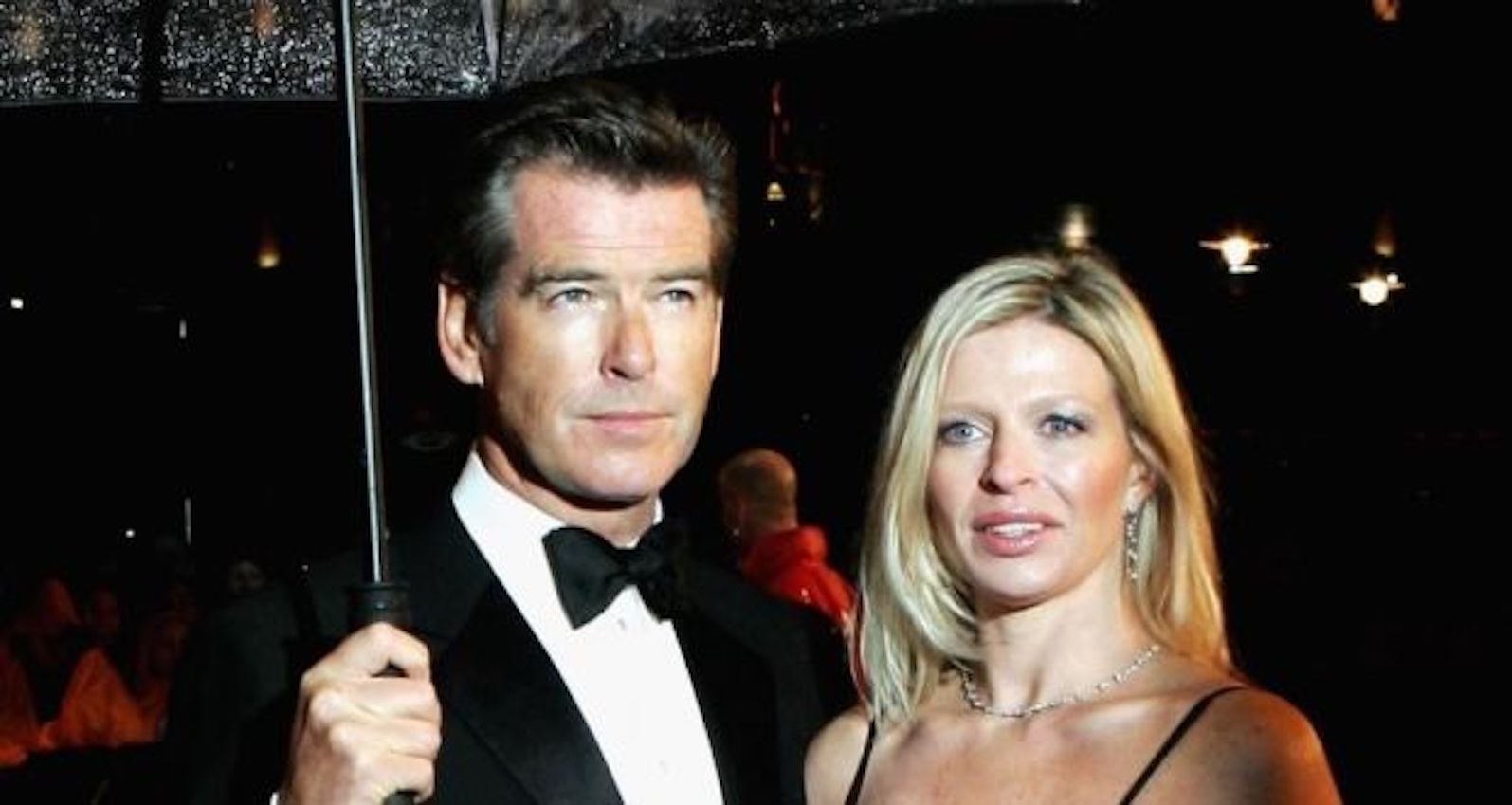 After losing his first wife, Cassandra, to ovarian cancer in 1991, his stepdaughter, Charlotte, died of the disease at age 41 in YEAR. 
Dr. Beth Karlan, a gynecologic oncologist at UCLA Medical Center did not treat Cassandra or Charlotte, but advises genetic testing can have life-saving benefits, especially because ovarian cancer is curable in over 90 percent of cases when diagnosed early on.
"It's important when you're deciding whether or not genetic testing would benefit you to try to find out what types of things run in your family," Dr. Karlan says. "Because it can really help to save lives."
Learn more about SurvivorNet's rigorous medical review process.
---