Actress Joey King, nominated for a Golden Globe and a Critic's Choice award for her role playing Gypsy Blanchard on the popular Hulu drama "The Act," is urging her Instagram followers to get their "Well-Woman" exams, or annual visit with a gynecologist. Annuals include a series of routine tests that can be life-saving, especially when it comes to breast and cervical cancer.
"Being a woman is hard enough as it is," 20-year-old King wrote in the caption to her Instagram post, a series of selfies she took of herself in her doctor's office wearing an examination gown.
Read More
"Then the added stress of having to worry about cervix and breast cancer is not anyone's idea of fun," she continued. "Please check your beautiful tatas and get your Pap smears my friends. One Well-Woman Exam could save your life. I did mine this year, did you do yours?"
The Instagram post received nearly 1.5 millions likes and over 3,000 comments, many of which included appreciation and praise for King's reminder.
"Cancer survivor because of a Pap smear!" wrote one commenter. "Get it done! Love this post!"
"I am a young breast cancer survivor, so I really appreciate this post," commented another.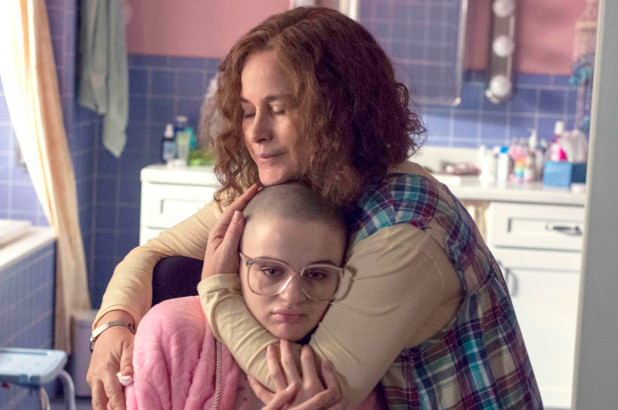 What Types of Tests Are Included in a Well Woman Exam?
Tests often include some combination of the following:
A pelvic exam, in which an OB/GYN examines the genitals
A clinical breast exam, in which your doctor examines breasts for abnormalities
A mammogram to screen for breast cancer if someone is are over a certain age (somewhere in the 35-45 range, depending on guidelines and the individual's breast cancer risk)
Tests that look for sexually-transmitted infections, such as HIV, Gonorrhea, Chlamydia, and Syphilis, among others
Birth control and family planning counseling and/or menopause treatment and counseling, depending on age and needs
The HPV vaccination (again depending on age and vaccine status)
A Pap smear to detect cervical cancer
How Does a Pap Smear Detect Cervical Cancer?
During a Pap smear, your doctor will collect a sample of cells from your cervix (using a small brush or spatula). The cells are then examined under a microscope for abnormalities, including cancer and changes that could indicate pre-cancer.
Pap smears are really effective at detecting cervical cancer early. But cervical cancer is unique in that it's usually preventable with the HPV vaccine. Over 70% of cervical cancers are caused by the sexually-transmitted human papillomavirus (HPV).
Dr. Jessica Geiger, a medical oncologist specializing in head and neck cancer at Cleveland Clinic Cancer Center, previously explained to SurvivorNet how the lingering virus can ultimately cause cancer: "Over time, meaning decades after we were first exposed, the virus gets into our DNA, and likes to settle in the tissues of the cervix or the back of the throat [or anus], and can ultimately cause changes that form cancer."
Dr. Jonathan Berek of Stanford Medicine spoke with SurvivorNet about the myths surrounding the HPV vaccine — which is completely safe and effective. 
The HPV Vaccine and Cervical Cancer
Luckily, more than 90% of HPV-related cancers—including cervical cancer and anal cancer—are preventable in people who get the HPV vaccine, which was first introduced in 2006 under the name Gardasil.
Contrary to some detrimental misinformation circulated online, the HPV vaccine is entirely safe. As Dr. Jonathan Berek, director of the Women's Cancer Center at Stanford Medical Center, told SurvivorNet, "There are virtually no side effects with this vaccine. It's incredibly safe. It's as safe as any vaccine has ever been."
RELATED: Busting the Myths About the HPV Vaccine
As of now, the U.S. Centers for Disease Control and Prevention (CDC) recommends that all children ages 11 to 12 (both male and female) get two shots of the HPV vaccine six to 12 months apart. Because HPV is usually transmitted during sex, the early age recommendation is meant to ensure the virus is prevented before children are sexually active. HPV is primarily spread by sexual contact, and the cancers it causes are often in intimate parts of the body.
Learn more about SurvivorNet's rigorous medical review process.
---