One of the most famous heavy metal rockers, the drummer from "Quiet Riot," Frankie Banali, announced he has pancreatic cancer, and his loving supporters are reminiscing on how much his music changed their lives. Quiet Riot's music has always been a symbol of wild rebellion and letting everything out for all who listened and loved the band.
"I just want to let all of my friends and fans know what's going on with me and why I have unfortunately missed some appearances this year," Banali said in a statement posted on "Rock Talk" rock and roll podcaster Mitch Lafon's Facebook page.
Read More
56,000 Americans who are diagnosed with pancreatic cancer every year.
The rocker announced that his diagnosis was stage four, which means the cancer has spread to distant parts of the body, and is very serious, "Since April 17 I have been battling stage four pancreatic cancer. The original prognosis was very scary. I had quite a battle on my hands and it took a lot, but I am thankful to say that after several rounds of chemo and other treatments I am on the mend."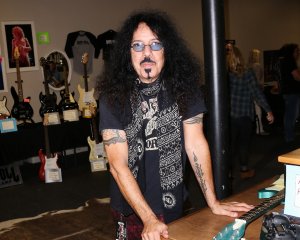 He talked about the future, his plans to stay healthy, and offered apologies for missing recent shows, "The road ahead is not going to be easy but cancer has met its match and I plan to continue fighting. I wish I could have been with you all at every Quiet Riot performance, as this is the first time in 38 years I have ever missed a gig. Please know that if I had been able to fly on a plane and play a show nothing else would have stopped me."
He also said he's doing a lot better, and wants to keep playing music as much as he can, "I am feeling much better and stronger now," he said. "I intend to play the Quiet Riot concert at the Whiskey a Go Go on Saturday, Oct. 26, and to continue touring in 2020 with Quiet Riot, so I hope to see you there. I appreciate all the fans that support Quiet Riot by coming to shows and I hope you will all continue that support as well as keeping me in your thoughts and prayers."
Supporters offered their love and admiration, "Love you Frankie! Time for some ass kicking. Love and light sent to you."
"Well wishes for recovery…keep rockin' and keep on fightin'!"
"Praying and trusting that God is doing a mighty work…Amen!.. much love, Margo"
"Frankie my thoughts and prayers are with you and your family. Stay strong in your fight with this horrible disease as seeing all my step father has gone through with colon cancer and the treatments I know what hell it can be keep up the good fight my friend"
Information about pancreatic cancer
Pancreatic cancer may not cause early signs or symptoms, and the signs and symptoms that signal pancreatic cancer may also be caused by other conditions. Those include jaundice (yellowing of the skin and whites of the eyes), light-colored stools, dark urine, pain in the upper or middle abdomen and back, weight loss for no known reason, loss of appetite, feeling very tired.
Pancreatic cancer is difficult to detect and diagnose primarily because of the organ's location, hidden behind other organs such as the stomach, small intestine, liver, gallbladder, spleen, and bile ducts. So deep in the stomach, any signals of cancer hard to detect.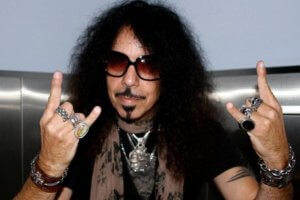 According to Dr. Allyson Ocean, Medical Oncologist at Weill Cornell Medicine and NewYork-Presbyterian, diabetes is also sometimes a side effect of pancreatic cancer. "The pancreas in our body has two functions," says Dr. Ocean.
"It secretes enzymes that help us digest our food and it also secretes insulin which helps us manage sugar in our body," she continues. "So that's why diabetes sometimes can happen as a symptom because the cancer is growing in the pancreas, affecting the insulin, and patients get diabetic, and this is because a cancer is developing. And then, unfortunately the cancer is diagnosed very late because it's been growing slowly inside, silently, in the person."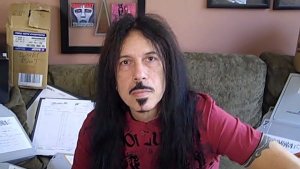 Other characteristics linked to pancreatic cancer include smoking, being very overweight, having a personal history of diabetes or chronic  pancreatitis, having a family history of pancreatic cancer or pancreatitis, as well as some other hereditary conditions.
Quiet Riot and their new album
The band, still making music, is about to release a new album this November 8th called Hollywood Cowboy. The singer on the album is James Durbin, who finished in fourth place on the 10th season of American Idol, and who, as of last month, is leavin ghte band to return to his solo career. He's being replaced with Jizzy Pearl, who sang with the band for three years before Burbin.
A few months ago, Banali responded to a question about the changing nature of the band, and whether or not it was really the same band at all, and it's members had changed to much.
He recognized that some people would prefer the band retain all its original members, "I think fans and especially the critics — some of which are fans and some of which are definitely not fans — they have this romantic idea that a band should be whatever individuals they perceive as being the original members," he told Rock History Music.
But said that it just isn't how things are, "That's fine and all of that, but that's not realistic. People leave for whatever reasons, people get fired for whatever reasons and, sadly, when you get to be in our age group and our peers, people die. … So the criticism is subjective because the same people who criticize Quiet Riot and say it's not the original lineup are likely fans of another band that doesn't have their original lineup but they just happen to like that band."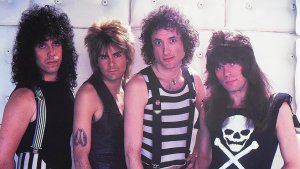 Banali said he doesn't "worry about it. My position is, as long as all my guys are firing on all cylinders and we go up there and give an energetic show, because nobody in my band phones it in. You give an energetic show and you perform the songs the way they were intended to be performed, then if you don't like it, that's your problem. It's not my problem."
Learn more about SurvivorNet's rigorous medical review process.