Remembering Sam Walton
Walmart founder Sam Walton passed from cancer in 1992 at 74.
Today, three of his four children were on the Forbes 2021 billionaire list.
Losing a parent to cancer can be made easier with resources like therapy.
Today 
Forbes 
magazine published its
35th Annual World's Billionaires List
, and Walmart founder Sam Walton's daughter, Alice, took the #2 slot on the
Richest Women
list. Alice Walton, 71, reportedly gained $7.4 billion in the past year due to Walmart's stock rising more than 5% since March 2020.
Related: Remembering Legendary Singer Nat King Cole Who Passed from Lung Cancer at 45; What to Know About this Disease
Read More
With the COVID-19 pandemic keeping more workers at home, Walmart's newly introduced free delivery helped online shoppers and increased online sales by a whopping 69% in the past year. The late Sam Walton had four children, and three of his four kids were on this year's list. A fourth Walton, Lukas Walton (who was not a son of Sam) also made the cut. Suffice to say Sam Walton's legacy and flair for business have helped his family prosper.
Walton opened the first Walmart – called Wal-Mart Discount City – in 1962 in Rogers, Arkansas. Today, there are more than 10,000 Walmart stores in 24 countries.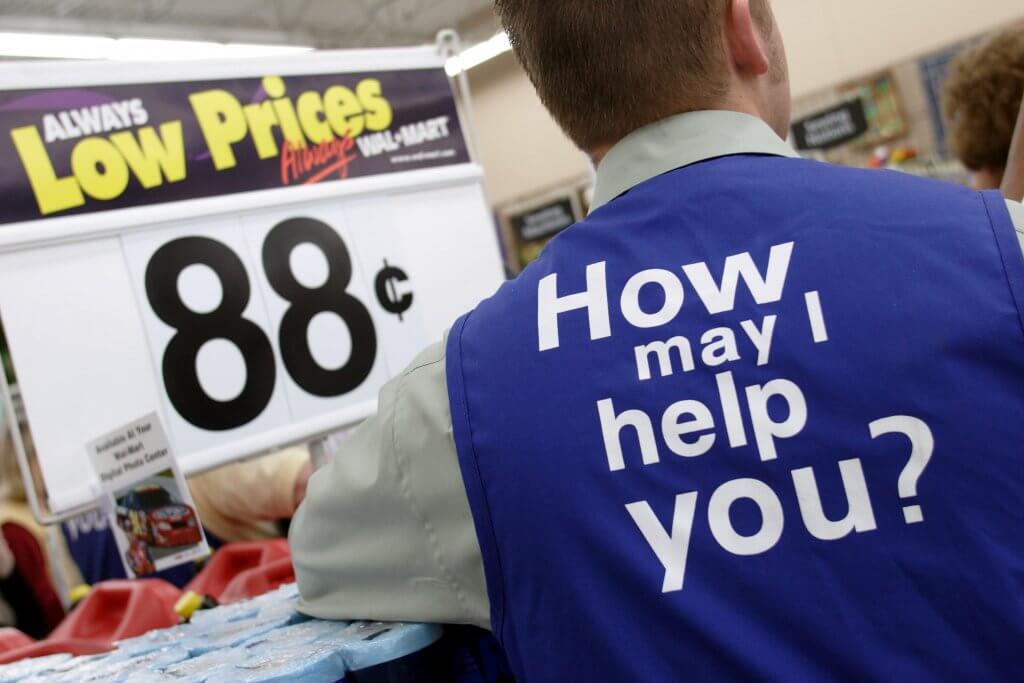 Walton's Cancer Battle
Sam Walton died April 5, 1992, at age 74. The business magnate's cause of death was not specifically disclosed, at the request of his family, according to The New York Times. 
Related: Blood Cancer Comes in More than 100 Varieties: How They Differ & What They Have in Common
The Times reported, "A spokeswoman at the hospital, where Mr. Walton was admitted a week ago, said that the cause of death was being withheld at the request of the family. Mr. Walton had long struggled against two types of cancer, hairy-cell leukemia, which weakens the immune system by attacking white blood cells, and a bone-marrow cancer called multiple myeloma."
Related: Testing a Vaccine to Help Prevent Multiple Myeloma Recurrence
Dr. Siddhartha Ganguly, the Director of the Lymphoma/Myeloma Program at University of Kansas, says in an earlier interview of treatment for multiple myeloma, "I say, you know, taking care of multiple myeloma is almost like taking care of your backyard. The patient says, how so? As I say, for example, five, six years ago, you did not have the cancer."
"And now you go to the doctor, and doctor tells you that your bone marrow is full of malignant plasma cells," says Dr. Ganguly. "So going back to my analogy, five, six years ago, you had a fantastic green lawn. And now you see dandelions and weeds in your lawn. So what do you do? Go to the myeloma doctor, and he chooses a combination chemotherapy. And mostly, we do lenalidomide, velcade, and dexamethasone combination for some predefined cycles."
Multiple Myeloma Treatment is Like Lawn Care
Losing a Loved One to Cancer
When a family member passes from cancer, it can rock the entire family. Grief is a journey and a process, and it takes time. Everyone's grief journey looks different; there's no one right way to do it.
Camila Legaspi was in high school when she lost her mom to breast cancer, and she credits therapy with helping her through that time. "Therapy saved my life," Legaspi says in an earlier interview. "I was dealing with some really intense anxiety and depression at that point. It just changed my life, because I was so drained by all the negativity that was going on. Going to a therapist helped me realize that there was still so much out there for me, that I still had my family, that I still had my siblings."
"The reality is, is when you lose someone, it's really, really, really hard," says Legaspi. "And it's totally OK to talk to someone. And I'm so happy that I talked to my therapist. Keep your chin up, and it's going to be OK. No matter what happens, it's going to be OK."
"Therapy Saved My Life": After Losing A Loved One, Don't Be Afraid To Ask For Help
Learn more about SurvivorNet's rigorous medical review process.