Staying Positive Through Metastatic Cancer
Despite a rough year between her stage four (metastatic) breast cancer battle and her divorce actress Shannen Doherty, 52, continues to smile.
Doherty, who revealed earlier this year that her cancer spread and surgery was done to remove a tumor in her brain, was spotted cheerfully stepping out from dinner in Malibu on Monday evening.
She was first diagnosed with breast cancer in 2015. It went into remission in 2017 but returned as stage 4 (or metastatic) in 2019. Metastatic cancer means the disease has spread to distant areas of the body.
Experts tell SurvivorNet that maintaining a positive attitude and continuing to do things that make you happy, like Doherty has, can have a real impact on treatment outcomes and how a patient feels overall.
Beloved actress Shannen Doherty, who is best known for her roles in "Heathers," "Charmed" and "Beverly Hills, 90210," has so far endured a rollercoaster of a year between her stage four (metastatic) breast cancer battle and her divorce from her husband but that hasn't stopped her from smiling and doing things she enjoys.
The 52-year-old cancer warrior, who revealed earlier this year that her cancer spread and surgery was done to remove a tumor in her brain, was photographed looking cheerful on Monday evening in California.
Read More
Doherty was spotted leaving a beachfront restaurant called Nobu in Malibu, which offers Iron Chef Nobu Matsuhisa's Japanese delicacies and California eats, according to
Page Six
, which obtained the paparazzi photos of the actress.
Shannen Doherty appears happy, healthy with friends after breast cancer spread to brain https://t.co/rEw90Gg6pR pic.twitter.com/Jr0hxytyNu

— Page Six (@PageSix) July 19, 2023
As Doherty was photographed walking away from the restaurant, alongside a female friend and a security guard, the actress appeared to be cheerful and healthy simply enjoying an evening out.
She was seen smiling and giggling before stepping into a car to leave the popular restaurant, Page Six reports.
RELATED: Fighting Cancer, Shannen Doherty Says "I Am Not a Victim, What I Went Through Pulled a Warrior Out"
The actress' dinner outing came just two days before RadarOnline reported that Doherty's estranged husband of 11 years, Kurt Iswarienko, responded to her divorce filing.
According to the gossip news outlet, Iswarienko is not willing to pay Doherty's monthly spousal support and court documents obtained by RadarOnline reveal he hasn't agreed to all of the actress' requests.
RELATED: Epically Resilient Shannen Doherty, 52, Is Going Through Divorce While Enduring Stage 4 Cancer Treatment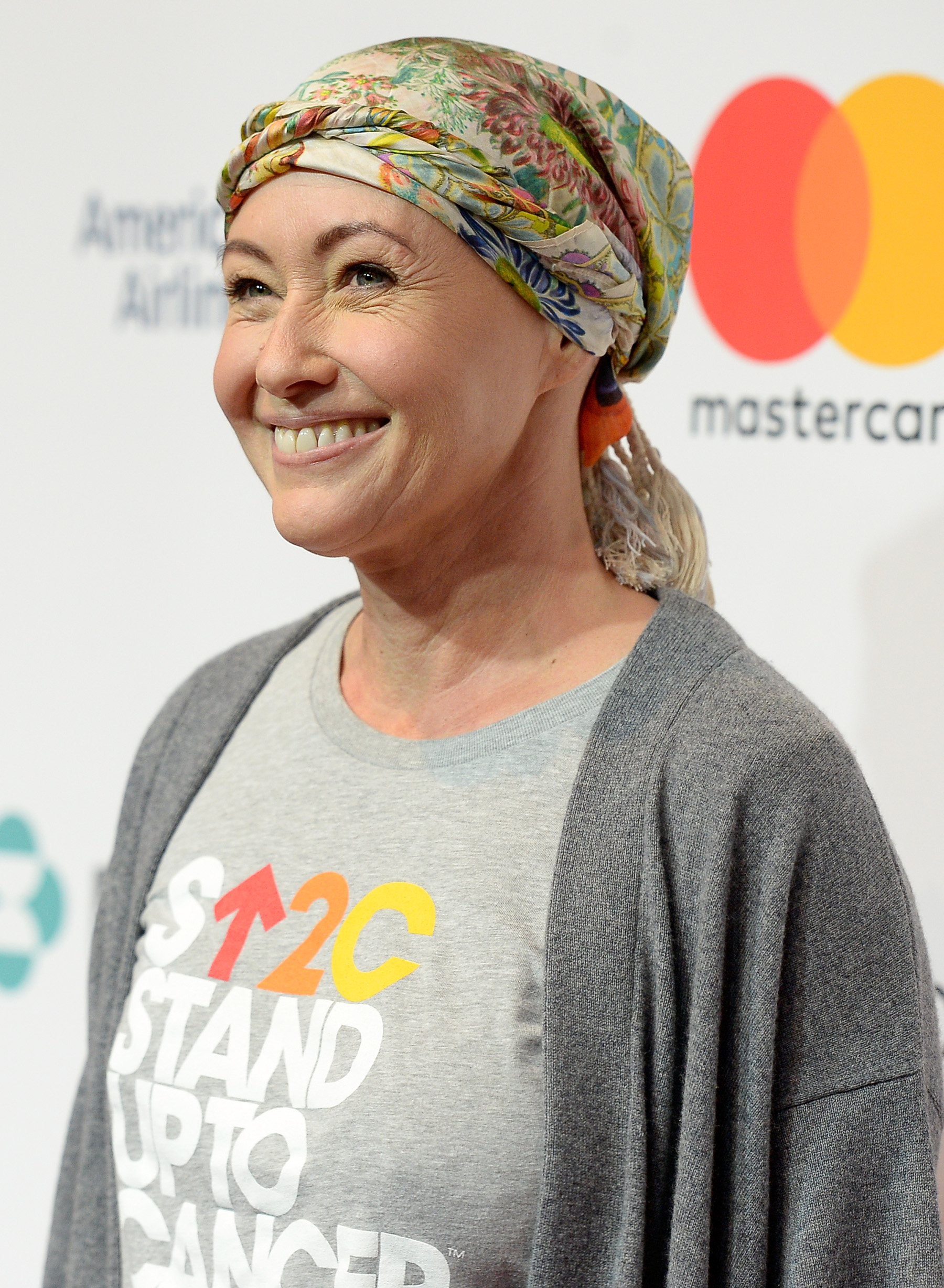 Just days prior to Doherty's Malibu spotting and the news of her husband's response to her divorce filing,  she celebrated her dear friend and former "Beverly Hills, 90210″ co-star, Brian Austin Green, on his 50th birthday.
RELATED: Joyous '90210' Reunion: Actor Brian Austin Green and Shannen Doherty Celebrate, Even As Doherty Fights Breast Cancer
The birthday gathering comes about two months before "90210" alums including Austin Green, Tori Spelling, Jason Priestly, Jennie Garth, Ian Ziering, and Gabrielle Carteris are expected to join Doherty in Tampa for Sept. 16 and 17 meet-and-greet sessions, according to E News.
Shannen Doherty's Cancer Battle
Shannen Doherty was first diagnosed with breast cancer in 2015. It went into remission in 2017 but returned as stage 4 (or metastatic) in 2019. Metastatic cancer means the disease has spread to distant areas of the body, like the bones, liver, lungs, or brain.
RELATED: 42-Year-Old Mom Exudes Positivity Amid Stage 4 Breast Cancer Fight: 'It's Been Battle After Battle But I'm Still Here' The Life-Changing Treatment Options
This year, her ongoing cancer journey involved surgery and radiation.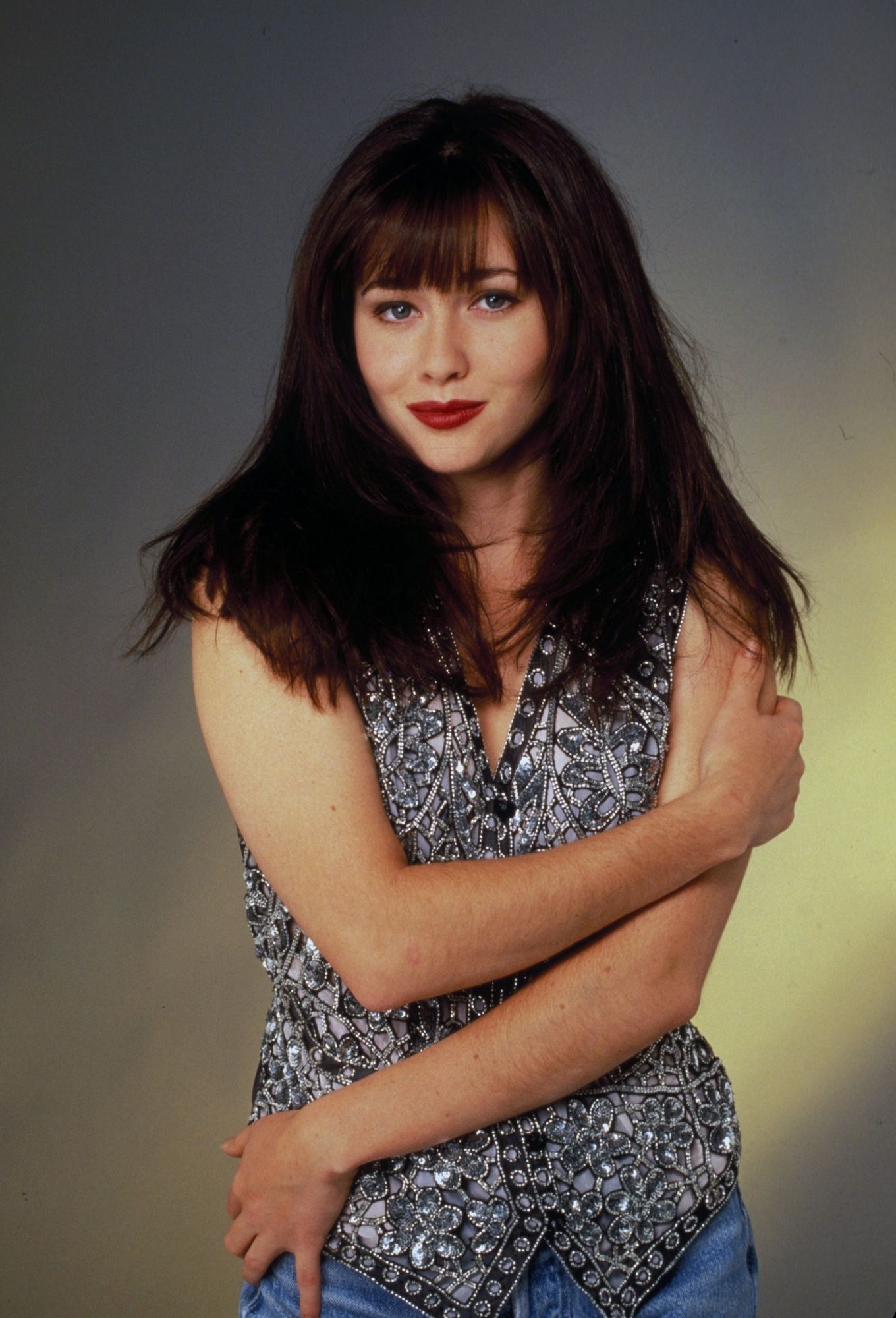 Earlier this year, the actress shared a handful of photos and videos of her getting prepared for radiation treatment on her head. During radiation, high-energy beams are aimed at the location doctors believe cancer cells to be. The MRI helps doctors pinpoint the exact location of the tumor within the skull.
She also underwent a craniotomy brain surgery where doctors worked to remove cancer from her brain.
Metastatic breast cancer survivor shares uplifting message: you are not a statistic.
"We take off the bone overlaying the area we need to get to. We open the little envelope around the brain called the dura and then we move through the brain tissue to get to where the tumor is to try to cut out as much as we can safely without hurting the patient's function or other important things like big blood vessels that can cause things like a stroke," neurosurgeon at Emory University School of Medicine, Dr. Kimberly Hoang, told SurvivorNet in a previous conversation.
After the procedure, the patient is closely monitored and usually receives radiation to keep the tumor from growing back.
"Because many patients can have more than one brain tumor or metastasis from their cancer, that was not reasonable to think about surgery for, they also get radiation for those spots as well to try to keep those tumors from growing or shrink them down," Dr. Hoang further explained.
Dr. Elizabeth Comen explains what stage four breast cancer means.
Doherty's prognosis after having surgery to remove cancer from her brain is an encouraging sign of progress, several neurosurgeons have told SurvivorNet.
"A couple of decades ago, to have a brain metastasis was a very bad prognosis for patients. They didn't live for more than a couple of months, so it was a very terminal thing. Thanks to a lot of advancements in microsurgery we do and radiation…patients are living longer," Dr. Hoang said.
Focusing on the Positive Through Cancer
We love how Doherty is maintaining an attitude of joy as exhibited through her smiling and laughter in Malibu amid her breast cancer journey.
Anecdotal evidence from SurvivorNet experts points to how a positive mindset and gratitude can positively impact a cancer prognosis.
One oncologist at Cedars-Sinai, Dr. Zuri Murrell, told SurvivorNet in an earlier interview, "My patients who thrive, even with stage 4 cancer, from … about a month after they're diagnosed, I am pretty good at seeing who is going to be OK. Now doesn't that mean I'm good at saying that the cancer won't grow.
"But I'm pretty good at telling what kind of patient are going to still have this attitude and probably going to live the longest, even with bad, bad disease. And those are patients who … have gratitude in life."
Dr. Zuri Murrell explains why he believes a positive attitude matters.
Friendship & Support During a Cancer Battle
It's no secret that fighting cancer can be overwhelming, so having physical and emotional support from friends during your battle is huge. Thankfully, it seems that Shannen Doherty has been able to live her life to the fullest with supportive loved ones by her side.
Licensed clinical psychologist Dr. Marianna Strongin says having people by your side during this "arduous chapter" of your life can be very beneficial.
"Studies have found consistently that loneliness is a significant risk factor for physical and mental illnesses and the trajectory of recovery," she wrote in a column for SurvivorNet. "Therefore, it will be important that you surround yourself with individuals who care and support you throughout your treatment."
That being said, it's very important to know your limits on what you can handle during treatment.
"Going through treatment is a very vulnerable and emotionally exhausting experience," she wrote. "Noticing what you have strength for and what is feeling like too much… [is] extremely important to pay attention to as you navigate treatment."
In a previous chat with SurvivorNet, psychiatrist Dr. Lori Plutchik added that some cancer warriors may need to look beyond their existing relationships to find the support they need.
"Some people don't need to go outside of their family and friends circle. They feel like they have enough support there," Dr. Plutchik said. "But for people who feel like they need a little bit more, it is important to reach out to a mental health professional."
Seeking Support: Dr. Plutchik shares the first 3 things to do after a cancer diagnosis
Dr. Plutchik saod it's best to find a mental health professional with experience aiding people undergoing cancer treatment.
"Make sure that the mental health professional that you work it is reaching out with your consent to the rest of your team, to the oncologist, to the surgeon," she said. "It can also be helpful to reach out to family, friends, and any other caretakers that may be involved in the person's treatment."
Contributing: SurvivorNet Staff
Learn more about SurvivorNet's rigorous medical review process.
---