Bebe Rexha's Struggle With Body Image
Singer-songwriter Bebe Rexha, 33, has gained more than 30 pounds due to a hormone disorder called polycystic ovary syndrome (PCOS).
The pop singer is spreading body positivity, which can be an inspiration for anyone – including cancer survivors – whose physical appearance changes after a health setback.
Following a health battle, you may have some difficulty coping with your near appearance. Cancer and the treatments people undergo can lead to additional and sometimes unexpected changes, such as to your nails, skin, hair, or even how your body functions.
Know there are ways to help you feel better about your bodily changes. Experts recommend working with a mental health professional and maintaining physical fitness as best you can.
Many women across the globe can look up to pop artist Bebe Rexha, 33, who has confidently accepted the way her body has changed due to an ongoing health condition. Her body positivity is an inspiration for anyone – including cancer survivors – dealing with health setbacks that change your physical appearance.
The Brooklyn-born singer-songwriter was diagnosed with polycystic ovary syndrome (PCOS), a hormone disorder that can lead to irregular periods, abnormal hair growth, acne and weight gain, according to the Cleveland Clinic.
Read More
Rexha, who has said she
"always struggled"
with her weight, is hoping to encourage others to "show people love" and stop commenting on how much someone weighs.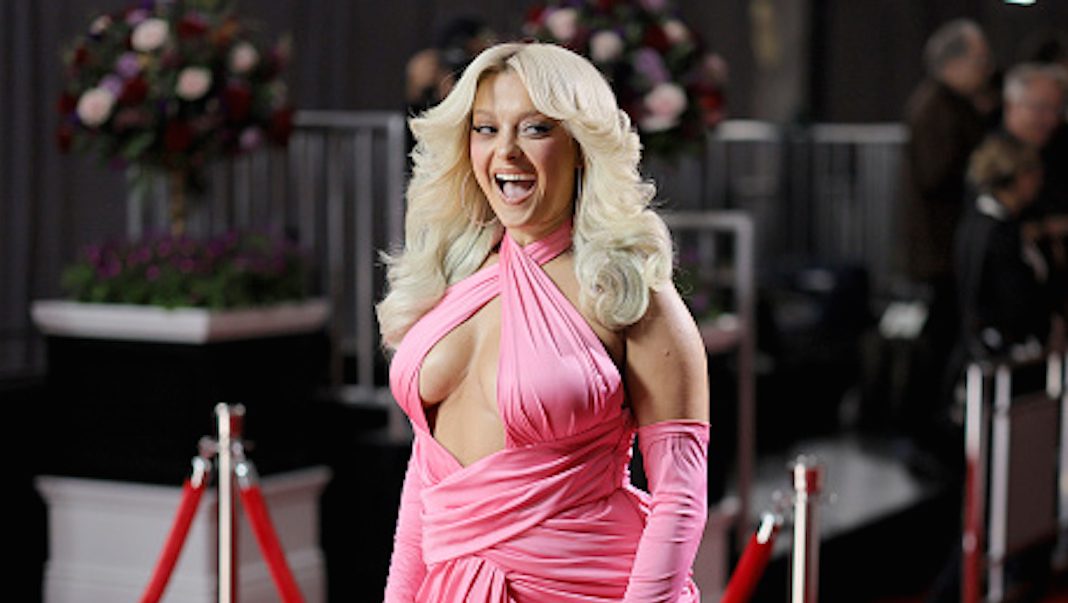 Speaking on the May 25th episode of
The Jennifer Hudson Show
, Rexha recounted when she saw comments about her weight online.
Her words prompted praise from the audience watching on in the studio.
Seeing that search bar is so upsetting. I'm not mad cause it's true. I did gain weight. But it just sucks. Thank you to all the people who love me no matter what. pic.twitter.com/EGkGybhcRY

— Bebe Rexha (@BebeRexha) April 16, 2023
Rexha explained further, "I like to eat and I went to the doctor last year, and a lot of women actually have this and they don't know about it, but they diagnosed me with PCOS, which is polycystic ovary syndrome."
"I've literally jumped 30 pounds like so quickly, maybe a little bit more, but we've got to just be positive and show people love."
Rexha first opened up about learning she had PCOS during an interview on Gayle King's SiriusXM show "Gayle King in the House."
"I definitely struggle with my weight and I struggle with the way that I look, and it's been tough for me. I just found out recently that I have PCOS and a lot of women have it. And a lot of women have it and don't know," Rexha told King.
"It causes facial hair, acne around the chin, weight gain. It makes it hard to get pregnant. There are so many things that are involved with it and a lot of women don't know they have it because it takes a certain type of doctor and certain tests [to get diagnosed with PCOS]."
She added, "It's tough. I think for me, I've been definitely struggling with my weight and I've been struggling with food forever."
Rexha even recalled how she was told she needed to "lose 20 pounds to do this career" when she first got her record deal.
However, she continues to push past the negative comments she's received during her career, stressing how support is needed along the way.
"It's important who you keep around you," she said.
RELATED: Dr. Marianna Strongin On Accepting Your New Body After a Cancer Diagnosis
It appears she's come a long way since December 2021, when Rexha told her fans via TikTok that she was "the heaviest she's ever been," informing them that when she isn't feeling "good in her skin" she doesn't share on social media.
She now takes to her social media platforms more often to flaunt her curves and show people that it's possible to find peace with a new body.
What Is Polycystic Ovary Syndrome (PCOS)?
According to the Cleveland Clinic, polycystic ovary syndrome, commonly referred to as PCOS, "is a hormonal imbalance that occurs when your ovaries (the organ that produces and releases eggs) create excess hormones."
The ovaries of women with PCOS produce abnormally high levels of hormones called androgens, which causes an imbalance of reproductive hormones.
"As a result, people with PCOS often have irregular menstrual cycles, missed periods, and unpredictable ovulation. Small follicle cysts (fluid-filled sacs with immature eggs) may be visible on your ovaries on ultrasound due to lack of ovulation (anovulation)," the clinic explains. "
However, despite the name 'polycystic,' you don't need to have cysts on your ovaries to have PCOS. The ovarian cysts aren't dangerous or painful."
PCOS is one of the most common causes of infertility in women and people assigned female at birth (AFAB). It can also increase your risk of other health conditions.
Your healthcare provider can treat PCOS based on your symptoms and if you wish to become pregnant.
Most women get diagnosed with PCOS in their 20s or 30s when they are trying to get pregnant. This condition affects up to 15% of women of reproductive age.
The common signs of PCOS are irregular periods, abnormal hair growth, acne, obesity, skin darkening, cysts, skin tags, thinning hair, and infertility.
How A Health Battle, Like Cancer, Can Also Change Your Body
Our bodies are constantly changing throughout our lives, whether we're dealing with a health condition like Bebe Rexha or something like cancer.
Cancer and the treatments people undergo can lead to additional and sometimes unexpected changes, such as to your nails, skin, hair, or even how your body functions.
My Confidence Was Destroyed: Dealing With Body Image During Cancer Treatment
"Changes to your body may be temporary or permanent. They include changes that can be seen by others, such as hair loss or weight gain," MacMillan Cancer Support explains.
"They also include changes that are not obviously visible to others. For example, treatment effects such as infertility can also affect your body image and make you feel vulnerable about your body."
This is something that can happen to anyone, and it doesn't matter the age, gender, or type of cancer they're diagnosed with.
Visible changes that often occur are:
Hair loss
Changes in skin and nails
Scarring or loss of a body part during surgery
Losing or gaining weight
Lymphoedema (swelling in an area of the body)
Changes in the way you eat, speak, breathe, or move
Changes that can't be seen include:
Infertility
Early menopause
Reduced sex drive
Fatigue
Changes in your bladder or bowel function
"If you have visible changes to your appearance, you may find that some people look at you for longer. Usually, this is because they are curious and not because they want to upset you," MacMillan Cancer Support explains.
"Learning how to cope in advance with social situations will build up your confidence. This will help you gradually get back to things you did before, such as work, sports or hobbies."
MORE: SurvivorNetTV Presents: 'SN & You Body Image: Embracing Your Body'
Coping With Appearance Changes
Following a health battle, you may have some difficulty coping with your new appearance. However, there are some ways to help you feel better about your bodily changes.
Cancer.net recommends letting others support you and provide help when needed. Having people – like family, friends, support groups, or caregivers – by your side during a difficult time can help prevent you from feeling alone, as well as offer you hope.
Seeking advice from your healthcare team can also help prepare you for what you should expect following your cancer treatments, allowing you to understand what is normal or not.
Other ways Cancer.net says may help you cope include:
Working with a mental health professional
Maintaining physical fitness
Allow yourself time to adjust
"A cancer diagnosis is often unexpected news that feels overwhelming at first. It is normal to need time to adjust to the possible life changes and many emotions you experience, as well as changes experienced during and after cancer treatment," Cancer.net advises.
"Be gentle with yourself as you get used to all the changes."
Self-Acceptance After Cancer
Many survivors struggle with body image issues after undergoing cancer treatment. It's important to know that you are not alone, there are resources (like mental health professionals or patient advocates) available if you need them, and many changes (like hair loss or changes to your skin) or only temporary.
RELATED: 'We're Awakening That Sense Of Sexual Prowess!' Breast Cancer Survivor Creates Post-Surgery Lingerie Collection To Promote Body Positivity
Survivor Bianca Muniz, who was diagnosed with cancer for the first time when she was just 11 years old, said she really struggled initially with the changes cancer made to her body, especially since she is a singer and has always performed on stage.
Cancer Survivor Bianca Muniz On How She Learned To Feel Comfortable In Her Own Skin Again
"Once I started treatment, I started getting these really bad breakouts on my face, and then I would try to cover it up with makeup," Muniz told SurvivorNet in an earlier interview.
"I tried all these different skin regimens to try to make it better, and I made it worse. And I'm a performer. I am on stage performing in front of people. So to have this so just in your face, everyone can see it, that was very hard for me to get over … It took a really long time for me to finally feel OK about it and accept that this is going to be there for a while."
Ann Caruso, a celebrity stylist, also previously spoke with SurvivorNet about self-acceptance, an essential part of living with any type of health battle and cancer, regardless of how severe.
"Femininity is a state of mind," Caruso told SurvivorNet.
"Society has us thinking that our breasts are what makes us sexy. You know, there are so many other things. There's touch, there's our eyes a glance, the way we speak. It's the curve of our body, it's the way that we think. There are so many special things about being a woman."
Celebrity Stylist Ann Caruso on Beauty and Femininity After Cancer
Contributing: SurvivorNet Staff
Learn more about SurvivorNet's rigorous medical review process.
---