King's Gift to His Mom As She Battled Cancer
Bestselling author Stephen King recently shared in an interview that he used his Carrie book advance money to help his mother retire as she battled uterine cancer.
This year, approximately 66,570 people will be diagnosed with uterine cancer.
Coping with the loss of a parent to cancer can be helped with resources like therapy, and emotional support from family and friends.
Best-selling horror author Stephen King is known for his spooky tales like
Carrie 
and 
The Shining, 
but it won't surprise his most loyal fans to know he's also known for his big heart; King's early success from 
Carrie 
allowed him to help his mom, Nellie Ruth Pillsbury King, retire from her job as she was going through a cancer battle.
In a recent interview with CBS Sunday Morning, King, 73, tells anchor Jane Pauley how the paperback advance he received for his novel Carrie — around $400,000 — was huge. He decided to give the money to his mom, who was battling uterine cancer at the time.
Read More
"We went to the Pineland facility where she worked," says King. "She was in her green uniform, green rayon uniform – never told this story before – but she was stoned, totally stoned on over-the-counter medication. She was in excruciating pain by that point. And my brother and I, we said, 'Mom, you're done. There's enough to take care of you now, because the book sold for a lot of money, and you can go home.' And she just put her hands over her face and cried."
King's mother passed from uterine cancer in 1973 at the young age of 59. King credits her as being an early supporter of him and his work. "My mother gave me room to be what I wanted to be," says King. "She didn't laugh about the ambition to write stories."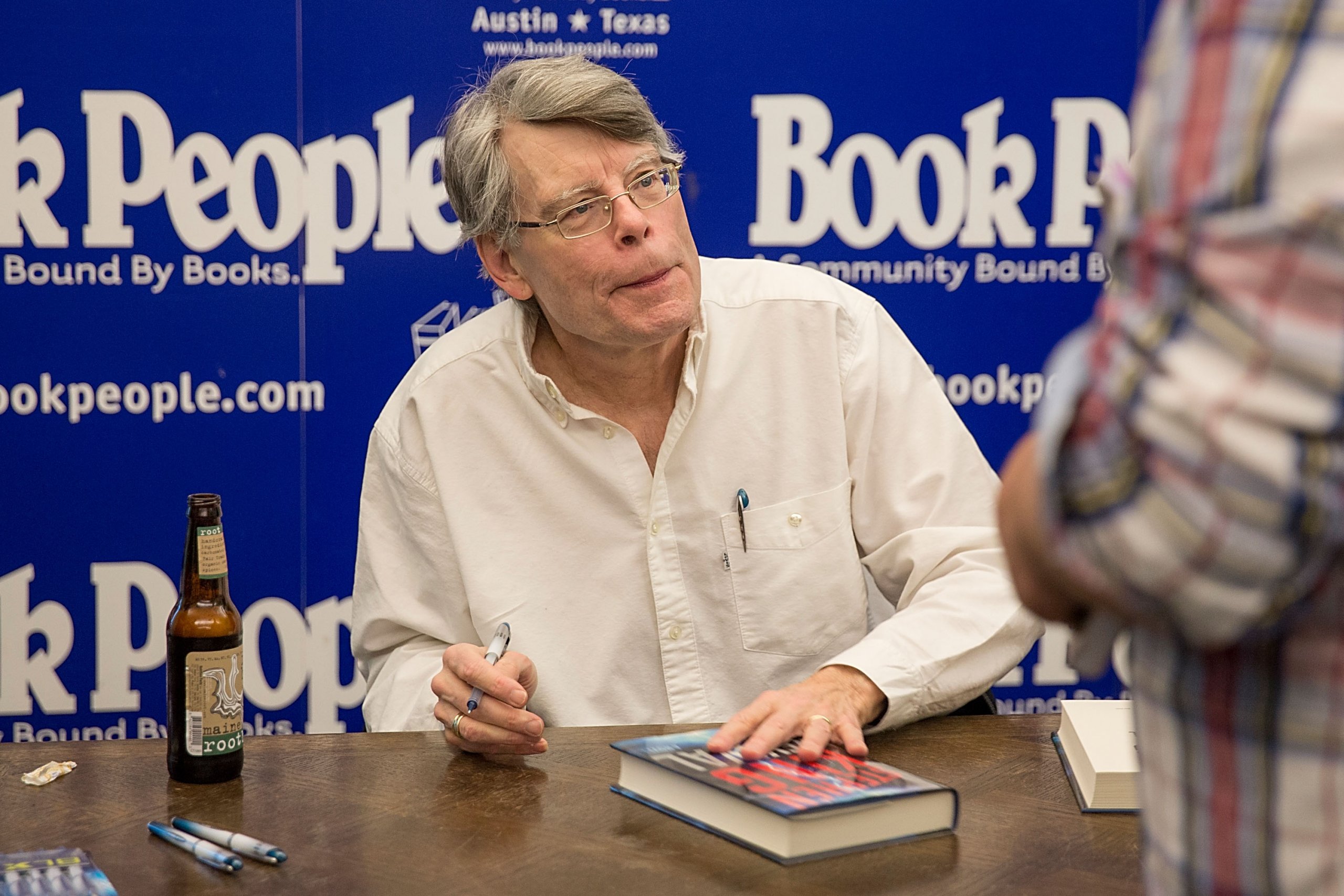 Understanding Uterine Cancer
Uterine cancer occurs when cancer cells develop in the lining of a person's uterus. This year, approximately 66,570 people will be diagnosed with this type of cancer, according to the American Cancer Society (ACS).
In an earlier interview, Stanford Gynecologic Oncologist Dr. Diana English explains there are several conditions that may predispose someone to getting uterine cancer. "These patients might not be thinking about this, their primary care providers may not be speaking to them about this," says Dr. English. Those conditions are:
Hypertension
Diabetes
Polycystic Ovarian Syndrome (which is marked by the absence of regular periods)
Obesity
Hyperandrogenism (elevated male sex hormones)
Lynch Syndrome
Understanding the Risks and Symptoms of Uterine Cancer
Grieving the Loss of a Parent to Cancer
Losing a parent to cancer, as King has, is difficult. Support services like therapy and support groups may be a helpful way to move through the grief more easily. For Camila Legaspi, who lost her mother to breast cancer, therapy was life-saving.
Related: 'Teen Mom' Mackenzie McKee, 26, Enjoys Relaxing Time with Her Dad After Tragically Losing Mom to Brain Cancer; How To Cope With Loss
In an earlier interview, she says, "Therapy saved my life. I was dealing with some really intense anxiety and depression at that point. It just changed my life, because I was so drained by all the negativity that was going on."
"Going to a therapist helped me realize that there was still so much out there for me, that I still had my family, that I still had my siblings," says Legaspi. "The reality is, is when you lose someone, it's really, really, really hard. And it's totally OK to talk to someone."
"Therapy Saved My Life": After Losing A Loved One, Don't Be Afraid To Ask For Help
Learn more about SurvivorNet's rigorous medical review process.