Dolph Lundgren's Battle With Cancer
"Rocky" Actor Dolph Lundgren was diagnosed with cancer in 2015, went into remission, and had the cancer recur five years later.
After seeking a second opinion about his situation, he was able to learn more about his disease and find more appropriate treatment.
The 65-year-old Hollywood legend and martial artist opened up about his secret eight-year battle with cancer in a recent interview on "In Depth With Graham Bensinger."
One of the greatest cancer researchers of our time says get a second (or third) opinion when you are diagnosed with cancer, and learn about all of your options, just as Dolph Lundgren did.
Like Dolph Lundgren, many cancer survivors find themselves with a different and more appreciative outlook on life after going through treatment, which can help with fighting the disease.
Swedish Actor Dolph Lundgren is feeling "lucky to be alive" after being diagnosed with cancer in 2015, going into remission, and having the cancer return five years later only to learn it was mutating — revealing the importance of getting a second opinion.
The 65-year-old Hollywood legend and martial artist – known for his roles in "Rocky IV," "The Expendables," and "Universal Soldier" – opened up about his secret eight-year battle with cancer in a recent interview on "In Depth With Graham Bensinger."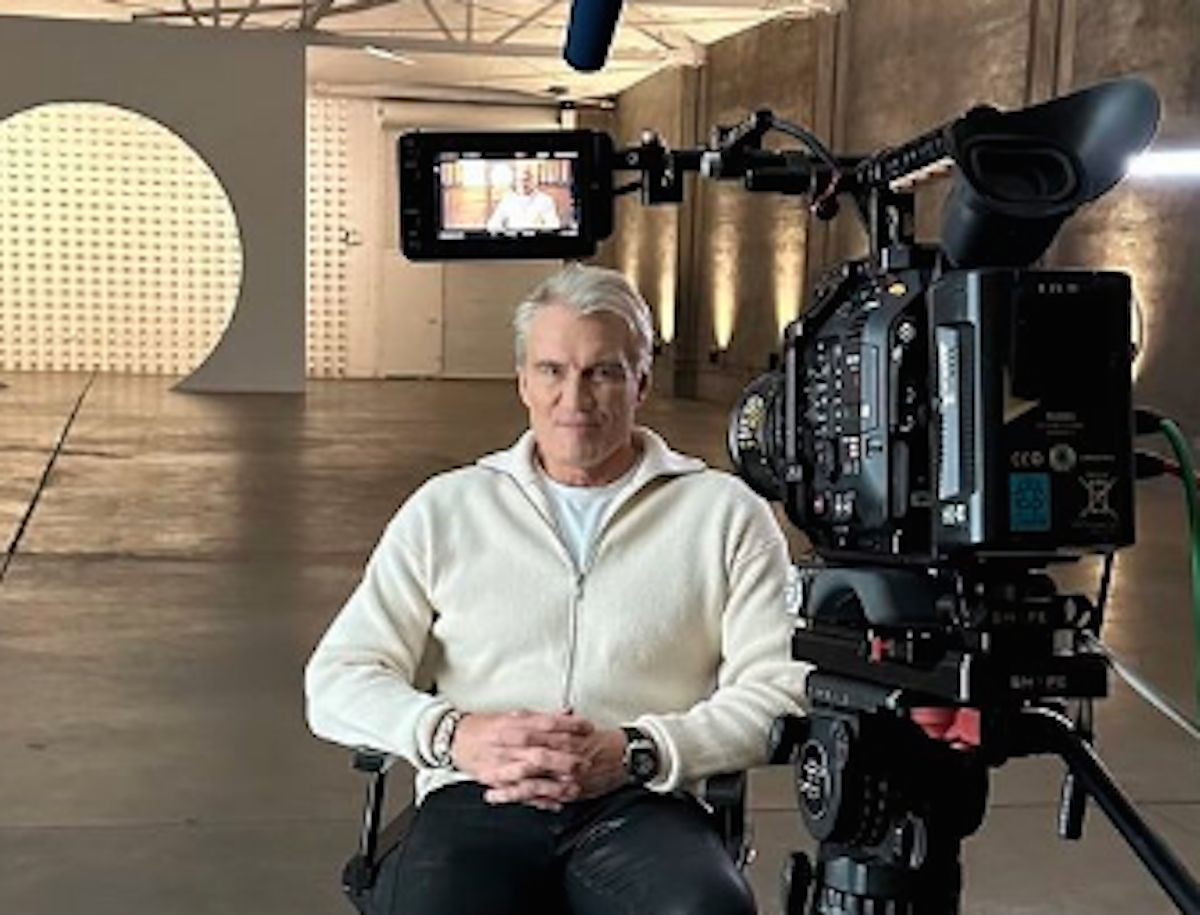 Read More
During the interview,
shared on YouTube
this week, Lundgren took viewers through his emotional cancer journey. Speaking in a one-on-one interview with Bensinger, Lundgren said a tumor in his kidney was found and taken out in 2015 in L.A., and a biopsy confirmed it was in fact cancerous. He explained further, "Then I did scans every six months, then you do it every year and it was fine, you know, for five years."
"In 2020, I was back in Sweden and had some kind of acid reflux … I didn't know what it was. So I did an MRI and they found there were a few more tumors around the area," Lundgren said. "The doctor called me … and said they found one more tumor in the liver. So I was like 'Oh okay.' At that point, it started to hit me that this is kind of something serious."
He had surgery to remove six tumors.
During the interview, a video clip was played show the father of two recovering from the procedure.
"It's the day after my surgery, they took out one tumor, then they took out another two they found, and another three small ones. So six all together," he says.
"Hopefully it's cleaned out. If it dies, it dies," he added, saying a similar phrase to his famous line in "Rocky IV": "I can not be defeated. I beat all man. Someday, I will beat a real champion. If he dies, he dies."
However, scans showed that the tumor in his liver had grown "too big" and was "like the size of a lemon" and was unable to be removed via surgery.
He then had to start systemic therapy in the fall of 2021.
At the time, Lundgren was estimated to live for only another two or three years, something he worried was actually a shorter amount of time.
Recounting how he felt, Lundgren said, "You kind of look at your life going 'Oh I've had a great life. I've had a freaking great life. I've lived like five lifetimes in one already with everything I've done."
"So It wasn't like I was bitter about it. It was just like, you know, feel sorry for my kids and my fiancée and people around you," he continued.
Lundgren's fiancée, Emma Krokdal, and one of his daughters, 27-year-old Ida Lundgren, were also interviewed by Bensinger –  and Ida admitted the "deep conversation" about what could happen if her father passed away was "horrible."
Thankfully, Lundgren didn't give up and was determined to do what he could to fight off the cancer.
After he obtained a second opinion from oncologist Dr. Alexandra Drakaki, who performed another biopsy, his kidney cancer was found to be mutating like lung cancer. It, therefore, needed different treatment than what had been suggested to him.
"If I'd gone on the other treatment, I had about three or four months left," he explained.
"I couldn't believe that that it would be that radical of a difference, that within three months, things were shrinking by 20, 30%."
The treatment that followed with medication led his tumors to decrease in size by 90%, which his doctor described as his improvement being "above expectations."
Lundgren remains hopeful for the "years" he will continue living.
"You just appreciate being lucky enough to be alive, and you appreciate every moment there is," an emotional Lundgren said. "This is just the first time I've spoken about it, so if it can save one person's life who was in my situation then it's worth it I'm sure."
He concluded, "As an actor, you try to put positive emotion and positive energy into the world and I've always tried to be nice to everybody and meet all fans, anybody. And it maybe came back to me somehow knowing what I need to know the most. I think when you put love out there, you get it back."
Who Gets Kidney Cancer?
Incidences of kidney cancer are most common in older adults. The average of age of diagnosis is 64 and the majority of people diagnosed with the disease are between the ages of 65 and 74.
Lundgren was diagnosed with kidney cancer in 2015 when he was around 58 years old. It's uncommon to be diagnosed with this disease if you're under the age of 45.
According to the American Cancer Society (ACS), this year will see approximately 81,800 new cases of kidney cancer diagnosed. Men have nearly double the risk of kidney cancer compared to women, with approximately 52,360 kidney cancer cases occurring in men, and over 29,440 occurring in women.
This type of cancer occurs more frequently in the Black population, the Native American population, and Alaskan Natives.
According to the ACS, this cancer is among the 10 most common cancers in both men and women. The lifetime risk for developing kidney cancer in men is about 1 in 46 (2.02%), and the lifetime risk for women is about 1 in 80 (1.03%).
Inherited conditions can increase a person's risk of kidney cancer. Kidney cancer affecting multiple generations of a family is called "hereditary kidney cancer." According to Cancer.gov, hereditary kidney cancer is rare. It accounts for only 5% to 8% of all kidney cancers.
Cancer.gov outlines the four hereditary syndromes associated with kidney cancer as:
Hereditary leiomyomatosis and renal cell cancer (HLRCC)
Birt-Hogg-Dubé syndrome (BHD)
Hereditary papillary renal cancer (HPRC)
Meanwhile, there are several tests available to determine whether you have kidney cancer. Your doctor will take into consideration a few details about your overall health when deciding the best approach.
According to the ACS, tests for kidney cancer include physical exams, blood tests, urine tests, biopsy, and imaging tests.
Kidney cancer begins in the kidneys, the ACS explains. The kidney's primary function is to remove excess water, salt and waste from blood coming in from the renal arteries. These substances are released from the body as urine.
Treatments & Symptoms of Kidney Cancer
There are two main types of kidney cancer that occur in adults: Renal cell cancer and transitional cell cancer.
Kidney cancer can be treated with surgery, radiation, targeted therapy, immunotherapy, chemotherapy, or a combination of these different treatments. The treatment path may be dependent upon the stage of cancer at the time of diagnosis.
According to the ACS, signs and symptoms of kidney cancer can include the following:
Blood in the urine (hematuria)
Low back pain on one side (not caused by injury)
A mass (lump) on the side or lower back
Fatigue (tiredness)
Loss of appetite
Weight loss not caused by dieting
Fever that is not caused by an infection and that doesn't go away
Anemia (low red blood cell counts)
'When I Die, You'll Have So Many Girlfriends' Ballerina Petra Conti Says She And Her Husband Joked Their Way Through Cancer
Getting a Second Opinion
One of the greatest cancer researchers of our time says get a second (or third) opinion when you are diagnosed with cancer, and learn about all of your options, just as Dolph Lundgren did.
Being proactive about your health is one of the most vital lessons one could learn in life.
"What would you do if someone in your family got cancer?" We put that question to some of the most renowned cancer doctors in the country.
National Cancer Institute Chief of Surgery Steven Rosenberg recommends seeking out multiple professional opinions to confirm a diagnosis and figure out the options.
Cancer Research Legend Urges Patients to Get Multiple Opinions
As we highlight in several areas of SurvivorNet, highly respected doctors sometimes disagree on the right course of treatment, and advances in genetics and immunotherapy are creating new options.
Also, in some instances the specific course of treatment is not clear cut. That's even more reason why understanding the potential approaches to your disease is crucial.
RELATED: Why Second (and Third) Opinions Matter
If you've exhausted options in treating very advanced cancer, there is a huge new wave of clinical trials. Some offer genuine hope. You should know the data and the risks.
The best recommendation is to push your doctor to help you look for appropriate options. You can also use clinicaltrials.gov, which is the national registry of trials, but it's vast and a bit hard to navigate.
The National Cancer Institute, which has a long track record of pushing the envelope on new treatments, has a patient referral service that helps guide patients so they can gain access to experimental therapies and clinical trials.
Living With Gratitude After Cancer
Like Dolph Lundgren, many cancer survivors find themselves with a different and more appreciative outlook on life after going through treatment.
However, many medical professionals will tell you, anecdotally, that living with gratitude can make a huge difference while going through treatment as well.
MORE: Dr. Zuri Murrell Explains How Living In Gratitude Can Lead To A Healthier Mindset
Patients who do well with cancer, they live life with that kind of gratitude," Dr. Zuri Murrell, a colorectal cancer surgeon at Cedars-Sinai Medical Center, previously told SurvivorNet.
"They're grateful, not for cancer, but for an opportunity to know that life is finite … they appreciate it for one of the first times ever because they know it may not be forever that they get to do this."
Contributing: SurvivorNet Staff
Learn more about SurvivorNet's rigorous medical review process.
---