Supporting a Spouse Battling Cancer
Tennis star Martina Navratilova, 66, reveals how tough battling two types of cancer has been on her physically and emotionally. She credits the support of her wife Julie Lemigova, 51, who stars on the "Real Housewives of Miami" reality TV show for supporting her along her cancer journey.
Navratilova broke records on the tennis court during her career and became a Grand Slam champion before retirement.
She battled breast cancer twice, as well as throat cancer. Today, she is happily cancer free.
Communication and patience in a relationship is the key to offering much-needed support to a partner dealing with a health challenge.
When you take on a caregiving role, it's necessary to understand your loved one's diagnosis and assist them when following cancer-care instructions.
Tennis star Martina Navratilova, 66, is closing the book on her physical battle with cancer, but the emotional impact still lingers for the Grand Slam champion. She was given the "all clear" just a couple of weeks ago from throat and breast cancer. However, life after cancer often includes managing your emotional health and that's what Navratilova is doing with the support of her wife "Real Housewives of Miami" star Julie Lemigova, 51.
"It really has been seven months of hell, emotionally and physically," Navratilova said during a television interview with Good Morning Britain.
Read More
Navratilova's successful tennis career began in 1975 and lasted for three decades until 2006.
According
 to the International Tennis Hall of Fame, "Since 1968 when the Open Era began, no male or female player won more singles tournaments than Navratilova (167), doubles events (177), or matches (2,189)." Navratilova's record includes nine Wimbledon Ladies Singles Championships. After retirement, Navratilova became a tennis commentator.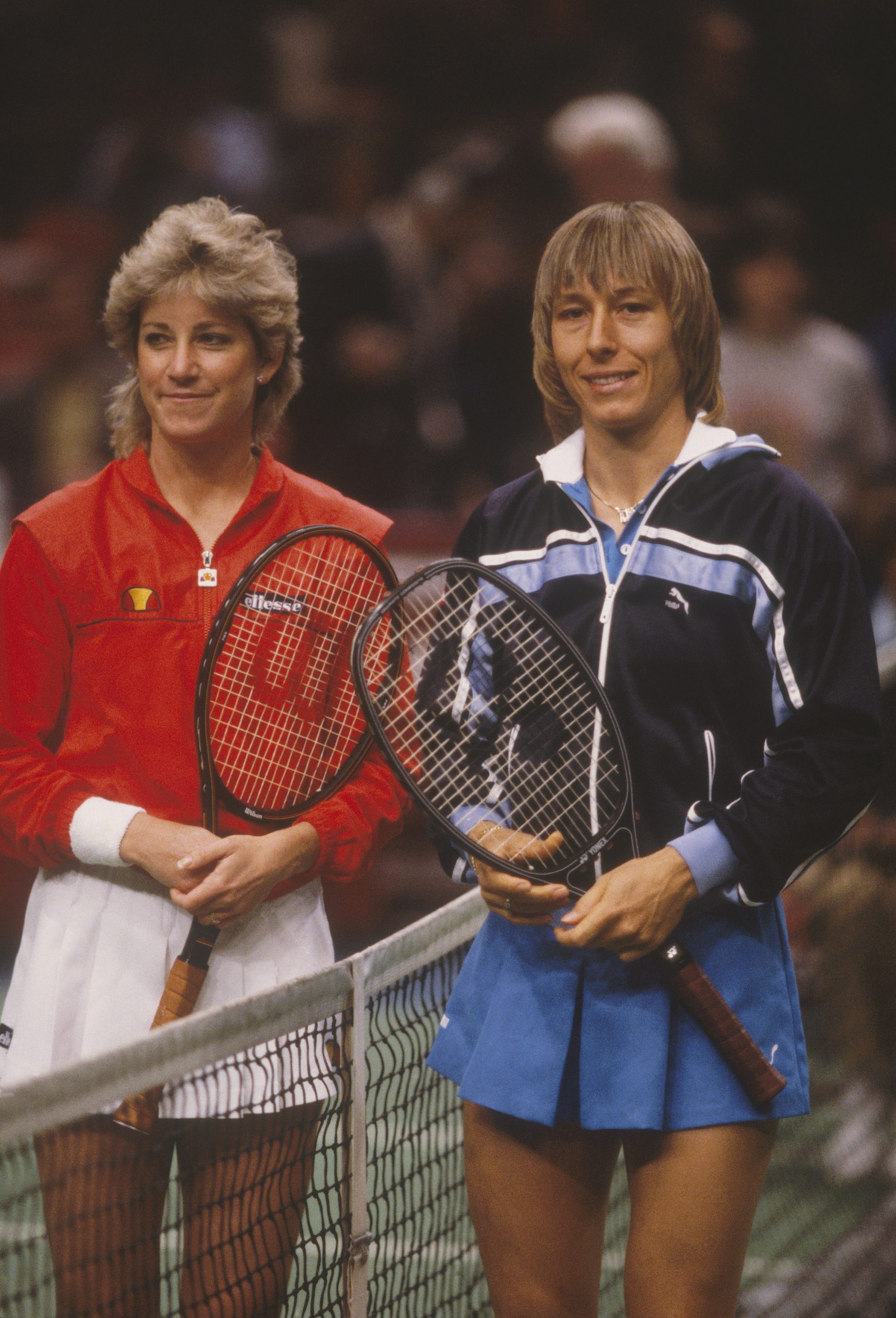 She battled
breast cancer
and then overcame a recurrence of the disease, as well as throat cancer.
In 2010, Navratilova was diagnosed with noninvasive breast cancer. At the time, the tennis champion admitted she had not received a mammogram in four years leading up to her diagnosis.
A mammogram is the primary test doctors use to screen for breast cancer.
In January 2023, Navratilova announced that she had breast cancer, again, as well as throat cancer.
"Oral cancers develop on the tongue, on the tissue lining the mouth and gums, under the tongue, at the base of the tongue, and the area of the throat at the back of the mouth," according to the National Institute of Health.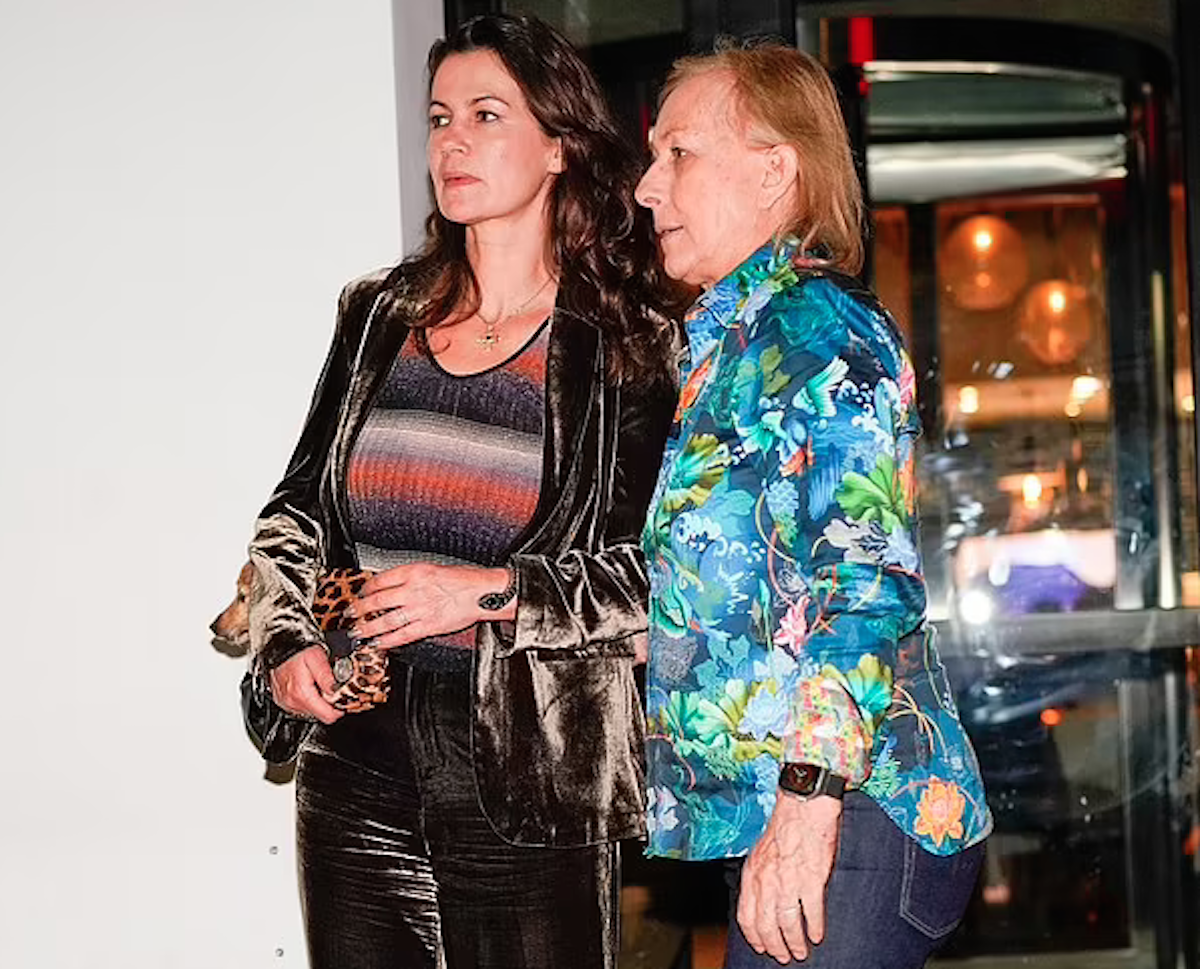 A biopsy revealed Navratilova had a cancerous lymph node confirming she had stage 1 throat cancer.
The impact of cancer treatment caused the famous tennis legend to lose weight.
"I lost about 25 pounds so I'm very slender now," Navratilova said.
Navratilova underwent radiation therapy, which uses high-energy beams to target and kill cancer cells. She also underwent several rounds of chemotherapy.
"The actual treatment was horrific. You know chemotherapy, radiation, it really beat me up," Navratilova said.
Fortunately, with the support of loved ones, Navratilova completed her cancer treatments and received "the all-clear three weeks ago."

Power of Support
Fortunately, Navratilova did not embark on her cancer journey alone. She had the support of fellow tennis star and longtime friend, Chris Evert, 68, and her supportive and loving wife Julie Lemigova, 51.
"Julia was amazing. Helping me throughout the treatment. Particularly in New York with the seven weeks of proton (radiation treatment)," she said.
Lemigova admitted her wife's cancer diagnosis was "very scary" but it also gave the couple different a different outlook on life.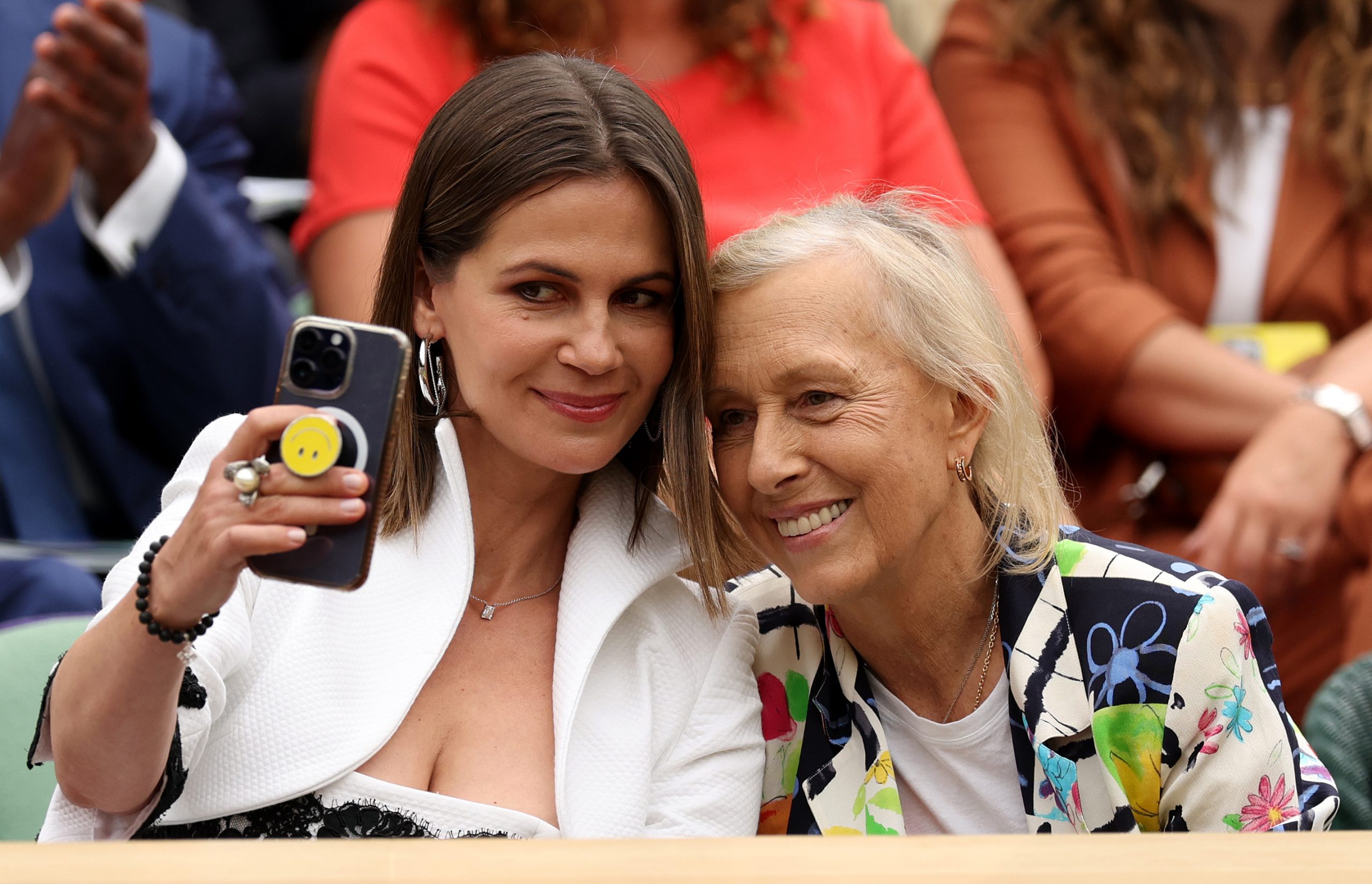 "When you say, don't take life for granted and appreciate every moment of it, now that's what we do with Martina. Appreciate and thank every day. Look at life different," Lemigova said.
Many cancer patients who bravely shared their stories with SurvivorNet often talk about how grateful they are for the people and things in their lives that make them happy.
Gratitude means being thankful for what you have and showing appreciation for it. It's a mindset that helps people going through tough times, and the experts SurvivorNet spoke with encourage cancer warriors and their loved ones to practice gratitude.
WATCH: Finding gratitude and its impact on your well-being.
Dr. Zuri Murrell, a colorectal cancer surgeon at Cedars-Sinai Medical Center, told SurvivorNet that his patients who live with gratitude tend to handle treatment better because this attitude is one way to stay mentally healthy.
Supporting A Loved One During Health Battle
Lemigova's unyielding support for her wife while undergoing one of her most emotionally and physically challenging experiences is heartwarming. Something like a cancer diagnosis is a life-altering experience that impacts the patient and their loved ones, especially their spouse or partner. MacMillan Cancer Support, a charity that advocates for cancer patients says communication is a vital tool in helping support a partner with cancer and it could help a couple understand each other better.
"It can help to ask your partner what support they would like and find useful. This makes sure you help where it is most wanted and needed. It can also help you avoid misunderstandings," the charity said.
The charity also advises partners to allow a loved one who is dealing with a disease to feel as if they are "still in control."
It's important to allow someone who's battling cancer to have some control over things like family issues, their own care, and finances.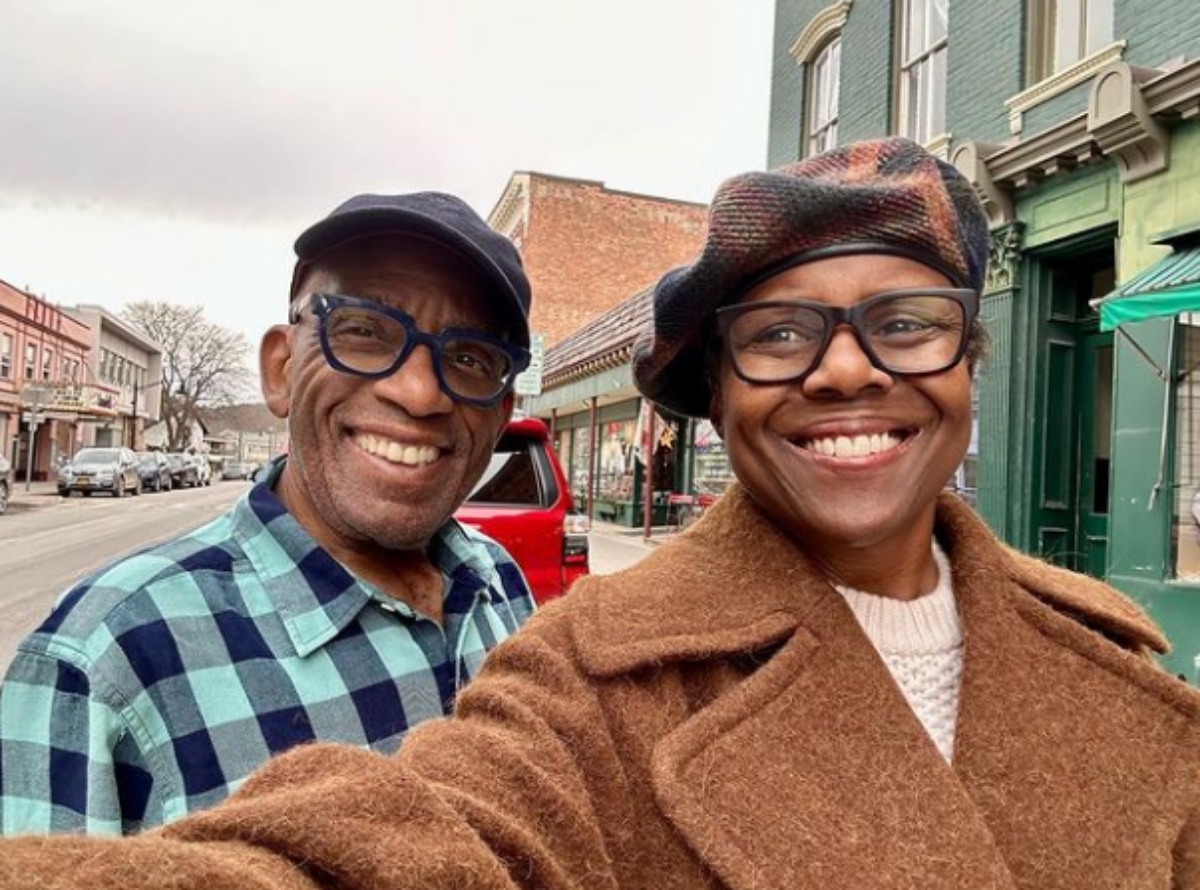 Popular weatherman Al Roker credits his wife Deborah Roberts for supporting him during his public battle with prostate cancer.
"My wife Deborah, I wouldn't be alive without her," Roker told PageSix.
Despite supporting her husband nonstop, Deborah Roberts previously shared that there was a moment when his cancer diagnosis weighed heavy on her.
"When he got home after the doctor's, we went upstairs and had a moment, and he said, 'It's cancer.' I just lost it," she told People.
"I grabbed him and started crying," she continued. "It was very emotional for me because you let your mind go there: What if he's not going to be here with me much longer?"
Regardless of the struggles Roker endured both emotionally and physically, he said at the time, "Knowing that Deborah was there was the greatest source of comfort."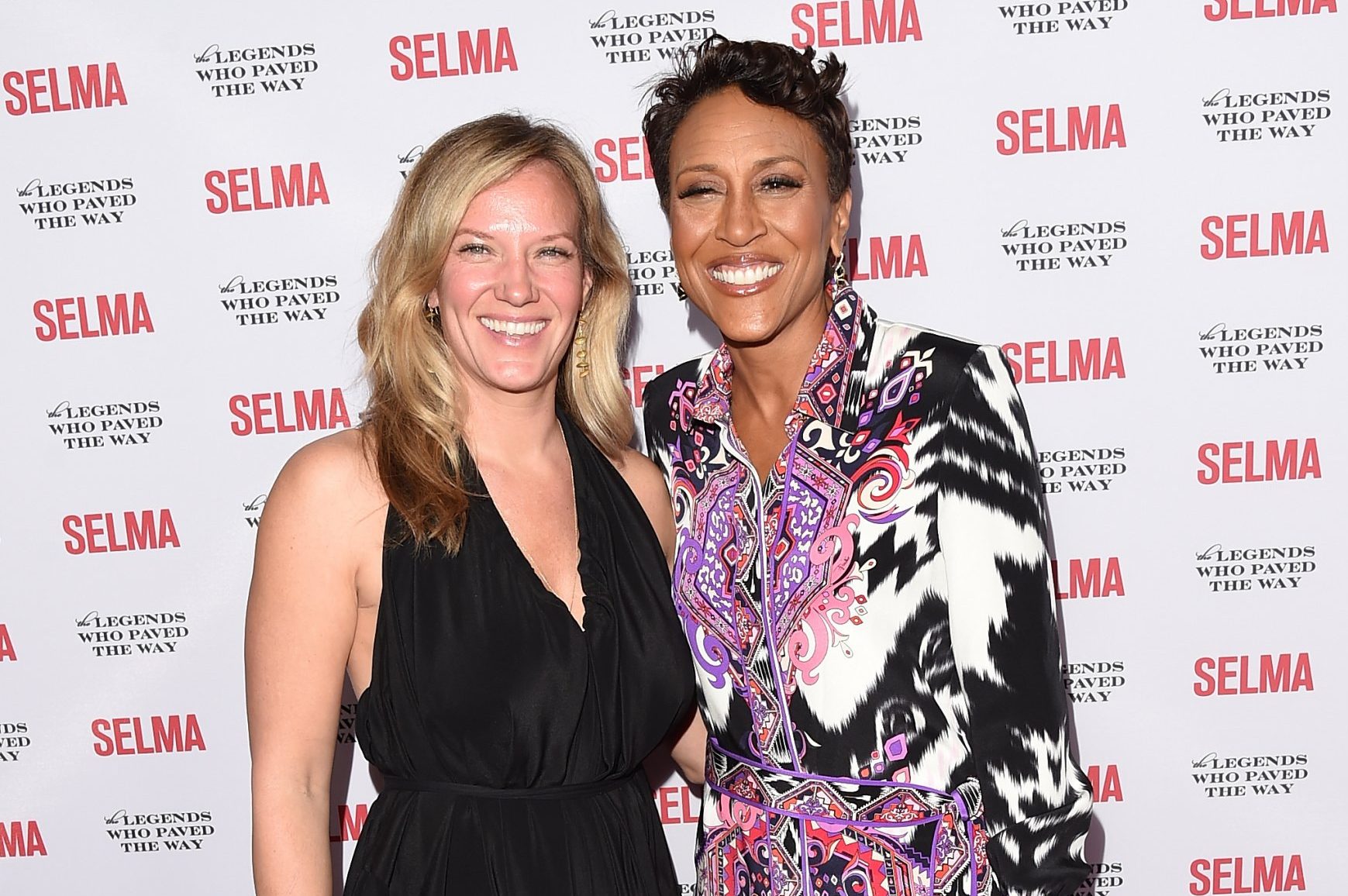 "Good Morning America" news anchor Robin Roberts and her partner, Amber Laign have also spoken openly about their support for each other during their separate breast cancer battles. Robin Roberts was diagnosed with breast cancer in 2007 after discovering a lump in her breast while preparing for a news segment on how to do self-breast exams. She was later declared cancer-free after undergoing surgery. Her partner, Amber Laign, revealed her own breast cancer diagnosis in 2021 and Roberts has been by her side supporting her every step of the way.
Supporting Your Partner As a Caregiver
It is important for cancer warriors amid their fight to have a strong support system. Having a partner, friend, or family member by your side to help care for and support you through a health struggle can be advantageous. When you take on a caregiving role, it's necessary to understand your loved one's diagnosis and assist them when following cancer-care instructions.
WATCH: Managing Life as a Caregiver
Dr. Jayanthi Lea, a gynecologic oncologist at UT Southwestern Medical Center, previously told SurvivorNet, "I encourage caregivers to come into visits with my patients because, in that way, the caregiver is also listening to the recommendations what should be done in between these visits, any changes in treatment plans, any toxicities [side effects] that we need to look out for, changes in dietary habits, exercise, etc."
If you are a caregiver of a cancer warrior, it is important to maintain your own mental and physical health as well. As Al Roker's wife admitted, caring for a loved one after a diagnosis can take its toll.
"Caregiving is the most important job in the universe because you are there through the highs and lows," Julie Bulger manager of patient and family-centered care at Vanderbilt-Ingram Cancer Center told SurvivorNet.
"You are there to support your loved one, to manage all of the daily tasks as everything is changing in your life," Bulger added.
Caregivers must also watch out for "caregiver burnout" where stress, anger, fatigue, and illness emerge from putting another person's needs ahead of their own.
Caregivers who find themselves struggling to care for a cancer warrior should seek out a therapist, or a support group of their own either online or in person.
Learn more about SurvivorNet's rigorous medical review process.
---