Patrick Dempsey, 53, known to many as "Dr. McDreamy" on "Grey's Anatomy," lost his mother, Amanda Dempsey, to ovarian cancer in 2014. Dempsey founded a supportive cancer center in her honor, which he spoke about at a screening for the new movie he produced, "The Art of Racing in the Rain."
The film, which premieres in theaters August 9, is based on Garth Stein's 2008 best-selling novel of the same name, and the challenges of living with cancer are a big part of its storyline. The film's main character, race-car driver Denny Swift (played by Milo Ventimiglia, known as "Jack" from "This is Us") marries Eve (played by Amanda Seyfried), a woman with terminal brain cancer. The narrator of the story, Swift's dog, Enzo (Kevin Costner's voice) observes how the disease affects the family dynamic in heartbreaking ways.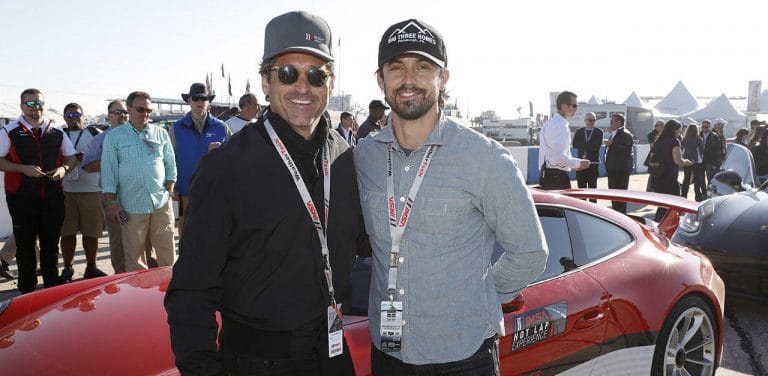 Read More
RELATED: A Cancer Survivor's Ode To Friends and Family: "My Support System Helped Me Heal"
Patrick Dempsey, who produced the movie, addressed these challenges during a screening at the Institute of Contemporary Art in Boston.
"I think everybody has been impacted by cancer," Dempsey said. "How you overcome that and what it does to a family dynamic—it's all very much what the film is about."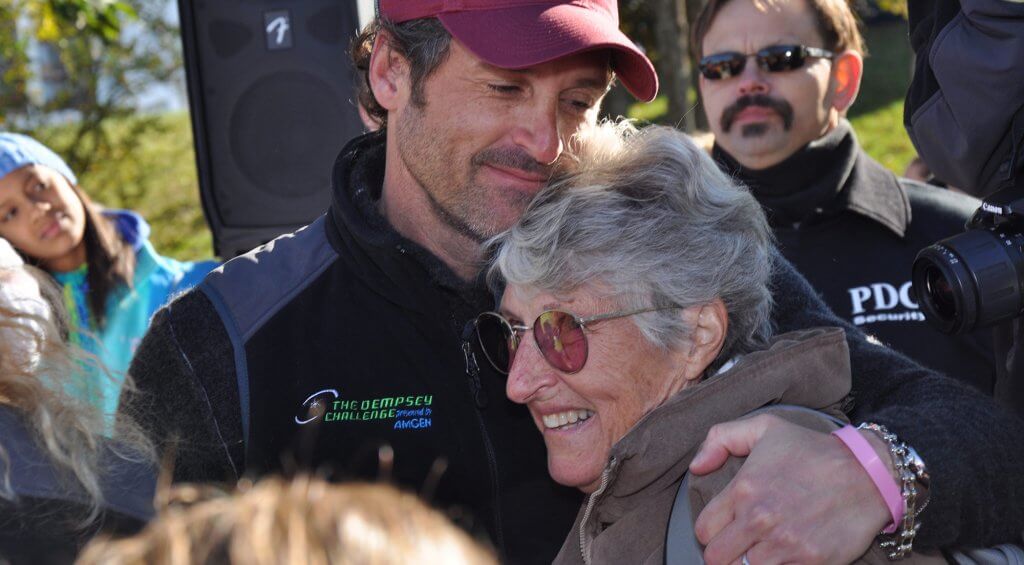 According to the Boston Herald, the film's screening also served as a fundraiser for the Dempsey Center, a facility in Maine that Dempsey founded to help patients with cancer and their family members better manage the ways that the disease affects their lives. The center isn't a medical facility that provides conventional treatment; instead, it offers supportive services such as yoga, meditation, reiki, acupuncture, support groups, and grief counseling, which are all free of charge. (The Dempsey Center is able to provide these services through donations, corporate sponsorships, and foundation grants).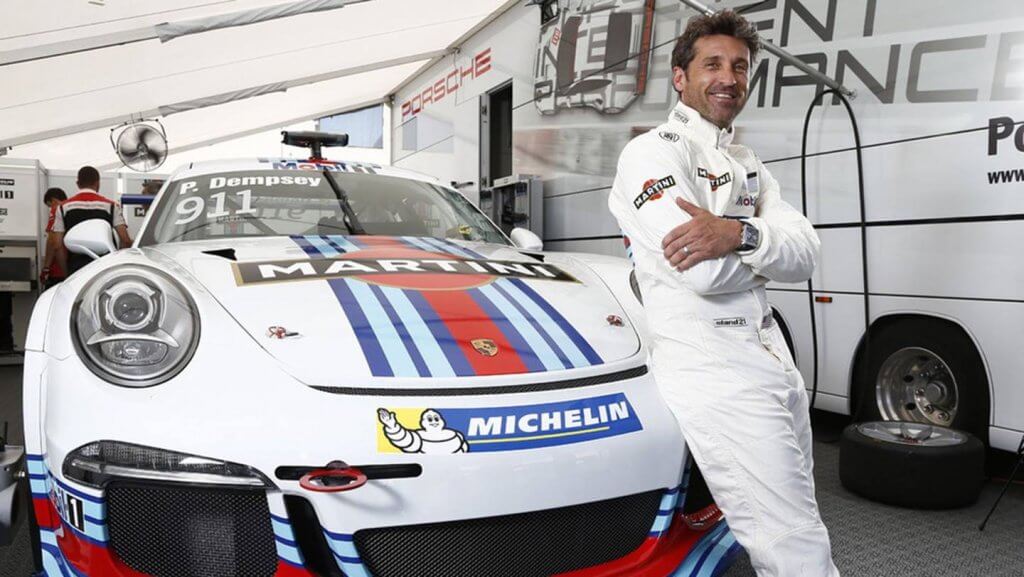 RELATED: Energy Healing? Kara Ladd's Cancer Journey Took Her Down a Spiritual Path
"We don't treat the disease, we treat the person," Dempsey told the attendees at the film screening. Importantly, Dempsey pointed out that his center and the services it provides are not supposed to be an alternative to conventional treatment. "It's a compliment to what the doctor is doing, and we're seeing the benefits of that," he said.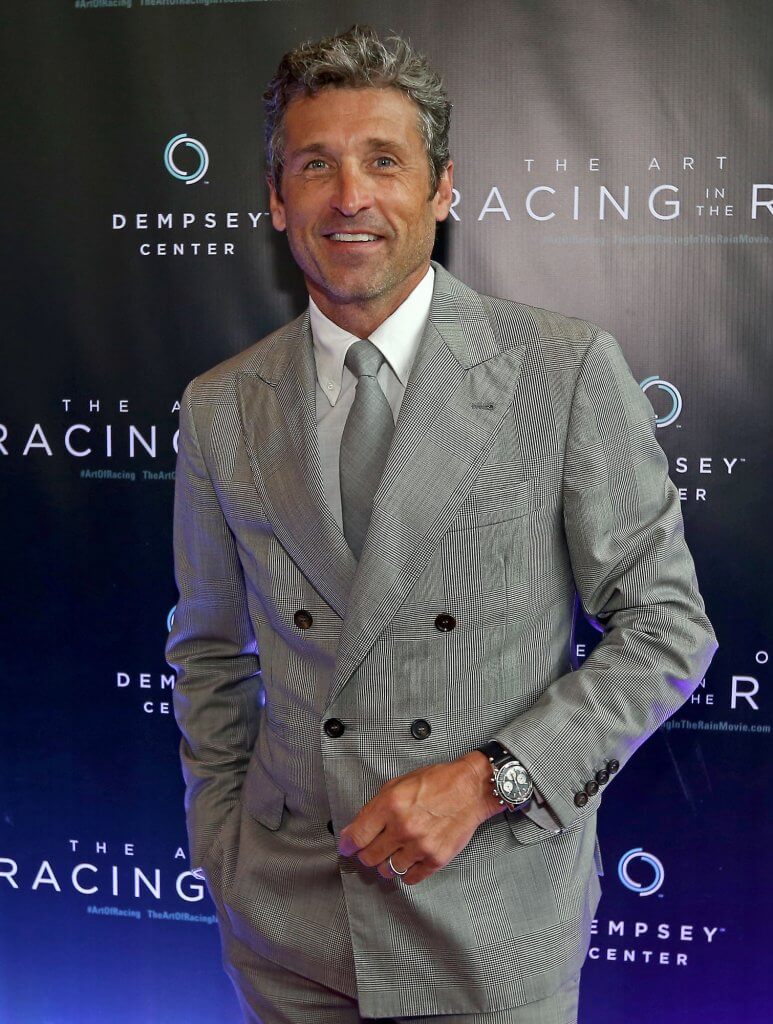 RELATED: Feel the Fear, and Let it Go — Meditation for Cancer Survivors
This kind of approach—that is, complimenting conventional medicine with holistic healing methods and supporting, whole-person care—is called "integrative medicine," and many doctors believe in its benefits, given that the effects of the disease go beyond the physical impact of the cancer itself.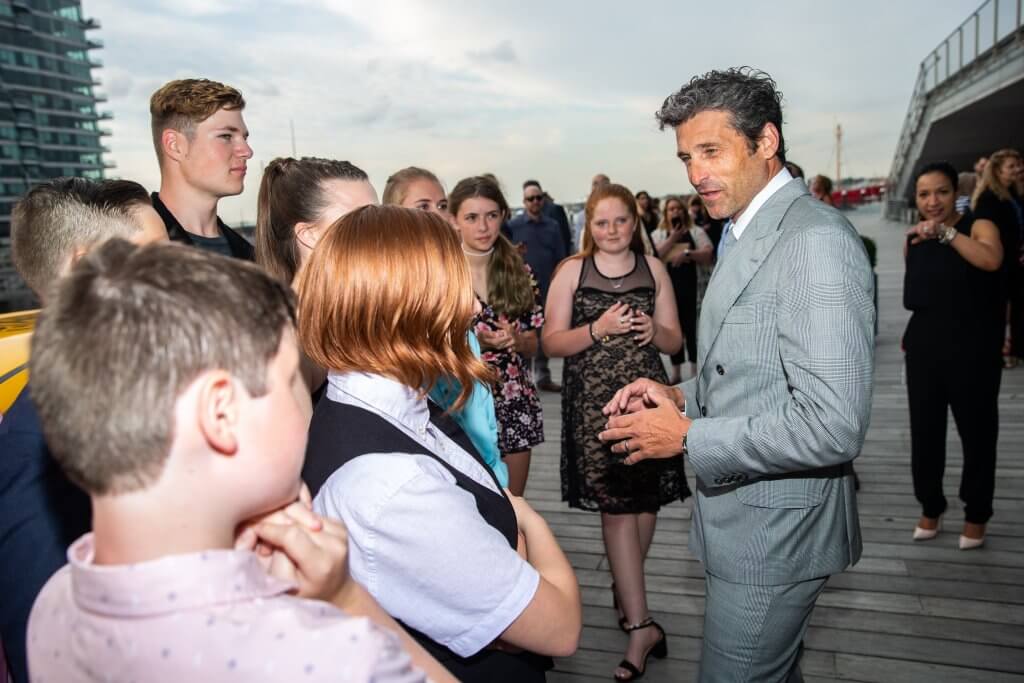 "Integrative medicine is an approach to care that puts the patient in the center of care and everything flows from that," Dr. Brian Berman, Director of the Center for Integrative Medicine at the University of Maryland School of Medicine, told SurvivorNet in a previous conversation about the difference between alternative medicine and integrative medicine. "It emphasizes lifestyle behavior, like diet, stress management, nutrition, and it also blends the best of conventional medicine and complementary therapies."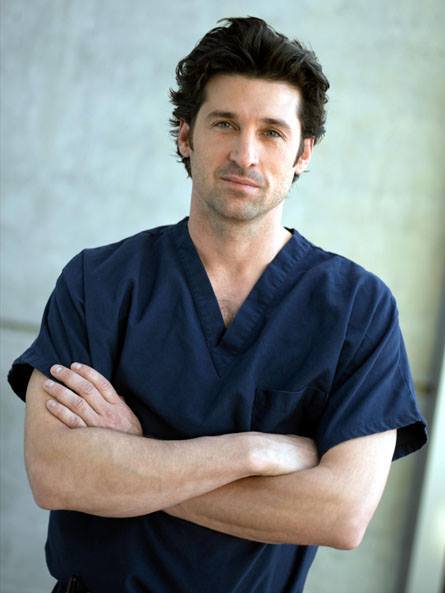 RELATED: The Difference Between Integrative Medicine and "Alternative Medicine"
Dempsey's mother lived with her ovarian cancer for 17 years, during which she had 12 recurrences, and while the disease ultimately took her life, her years living with the cancer were the inspiration behind Dempsey's center. "As Amanda's cancer journey unfolded, her loved ones realized how much a cancer diagnosis impacts the entire family," the Dempsey Center's website reads.
At the screening fundraiser, Dempsey also shared that he hopes to expand the Dempsey Center, which currently has two locations in Dempsey's home state, Maine.
RELATED: What's Mindfulness? And Can It Help You During Your Cancer Journey?
"At some point, we'll have a center here [in Boston],' Dempsey said, adding that, during her 17-year cancer journey, his mother often traveled down to Boston from Maine for cancer treatment at Massachusetts General Hospital. "This is a community that is very important to me. It was an opportunity to bring everyone together."
Learn more about SurvivorNet's rigorous medical review process.
---