British TV Star Reveals Breast Cancer
Popular British television presenter and entrepreneur Sarah Beeny, 50, has breast cancer.
Beeny has already undergone her first chemotherapy treatment and will undergo a mastectomy and radiotherapy.
Her mother Ann died of the same disease 40 years ago at the age of 39.
Screening for breast cancer is typically done via mammogram, which looks for lumps in the breast tissue and signs of cancer.
Popular British television presenter and property expert Sarah Beeny 50, has revealed she has breast cancer and is fighting back.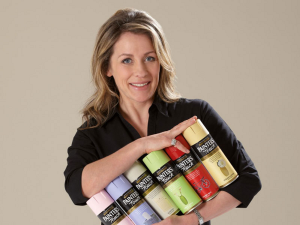 Read More
Diagnosed just three weeks ago, she's already undergone her first chemotherapy treatment and says she will undergo a mastectomy and radiotherapy in the new year.
She has also cut her hair to get "one step ahead" of the disease, and donated it to a charity that provides free wigs to children with cancer.
Beeny says she received her diagnosis after finding a lump in one of her breasts, which led to a biopsy.
In addition, she says doctors told her the cancer has not spread and "there is an 80 percent chance of a cure."
In an interview with The Telegraph, Beeny said she had always suspected she would be diagnosed with the disease, claiming "waited 40 years to hear those words" after her mother Ann died of the same cancer at the age of 39 when Sarah was just 10-years-old.
Beeny is the star of two shows, including "Help! My House Is Falling Down" and "Sarah Beeny's New Life In The Country".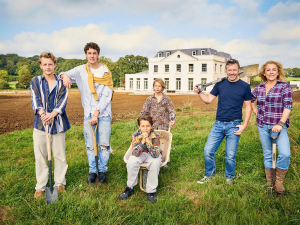 She is also a wife to her artist husband of 19 years Graham Swift, 49, and the mother of four sons– Billy, 18, Charlie, 16, Rafferty, 14, and Laurie, 12 – who Beeny enlisted to help her cut her hair.
The moment was documented in an Instagram post, that read: "A little pile of not very good condition hair on it's way to @officiallittleprincesstrust."
Benny added: "my trainee hairdressers cut off my hair on Friday night – getting one step ahead after first chemo treatment for breast cancer on Friday – the exclusive club you'd rather not be a member of!'
One saving grace for Beeny – the freedom to share her diagnosis and treatment decisions with her loved ones.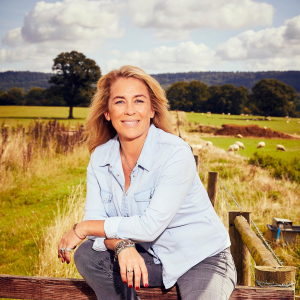 'I'm lucky because I live in a family where we all talk," she said. "They just said, "You will be honest?" And I said, "I promise you that I'm going to be around for a jolly long time yet. It's going to be a bit difficult. But I promise I won't lie.'
Beeny added: "And I think they were OK once I said that."
She's now focused on a new Channel 4 series and a book she has planned for later in the year.
Understanding Breast Cancer
Breast cancer is cancer that forms in the cells of the breasts.
After skin cancer, breast cancer is the most common cancer diagnosed in women in the United States.
Breast cancer can occur in both men and women, but it's far more common in women.
Related: An Essential Reminder for the Cancer Community: 'Your Present Situation is Not Your Final Destination,' Says Journalist Maria Shriver
It's estimated there were about 281,550 new cases of invasive breast cancer and about 49,290 new cases of ductal carcinoma (DCIS) diagnosed in women in the United States in 2021.
Although most cases are found in women, men can develop this cancer too – though it is more rare, in part, due to the simple fact that men have less breast tissue.
There are many treatment options available for people with this disease, but treatment depends on the specifics of each case.
Identifying these specifics means looking into whether the cancerous cells have certain receptors.
These receptors –  the estrogen receptor, the progesterone receptor and the HER2 receptor – can help identify the unique features of the cancer and help personalize treatment.
The Unique Features of Breast Cancer: Deciding the Right Course of Treatment
"These receptors, I like to imagine them like little hands on the outside of the cell, they can grab hold of what we call ligands. These ligands are essentially the hormones that may be circulating in the bloodstream that can then be pulled into this cancer cell and used as a fertilizer, as growth support for the cells," Dr. Elizabeth Comen, a medical oncologist at Memorial Sloan Kettering Cancer Center, tells SurvivorNet.
The Importance of Mammograms
Screening for breast cancer is typically done via mammogram, which looks for lumps in the breast tissue and signs of cancer.
Experts say while mammograms aren't perfect, they are still a great way to begin annual screening, which is recommended to start at age 45.
In a previous interview with SurvivorNet, Dr. Connie Lehman, chief of the Breast Imaging Division at Massachusetts General Hospital, says people who haven't reached menopause yet should prioritize getting a mammogram every year.
When Should I Get a Mammogram?
"We know that cancers grow more rapidly in our younger patients, and having that annual mammogram can be lifesaving," says Dr. Lehman. "After menopause, it may be perfectly acceptable to reduce that frequency to every two years."
Dr. Lehman added, "But what I'm most concerned about is the women who haven't been in for a mammogram for two, three or four years, those women that have never had a mammogram. We all agree regular screening mammography saves lives."
Related: Brave, Bold, and Beautiful in the Face of Cancer—Reclaiming Confidence Through Makeup And Skincare
And regardless of age or family history, it's important to be vigilant and speak with your doctor if you ever feel a lump in your breast.
Voicing your concerns as soon as you have them can lead to earlier cancer detection which, in turn, can lead to better outcomes.
Learn more about SurvivorNet's rigorous medical review process.
---