Friendship Through Cancer
Actress Shannen Doherty celebrated her birthday with beloved friends.
She has showed that she leans on the friends who help her "escape" during her stage 4 breast cancer battle.
Licensed clinical psychologist Dr. Marianna Strongin says having people by your side during this "arduous chapter" of your life can be very beneficial.
Dr. Elizabeth Comen says there is a lot of hope to be found in the world of metastatic breast cancer, and treatments are available for patients to live fulfilling lives.
When you're battling cancer, those moments of joy with loved ones can make all the difference. Actress
Shannen Doherty
shared a fun clip of her friends dancing to the song "We Are Family" at her
52nd birthday
party, saying she "loves them so much."
Doherty, known for her roles in "Beverly Hills, 90210" and "Charmed," celebrated her birthday with a gathering of friends of family. She shared a sweet video to her Instagram stories of the gang dancing away and singing to the Sister Sledge song.
Read More
She also
shared photos of the crowd
, saying, "I love the people that are in my life so much." Doherty looked happy surrounded by her loved ones.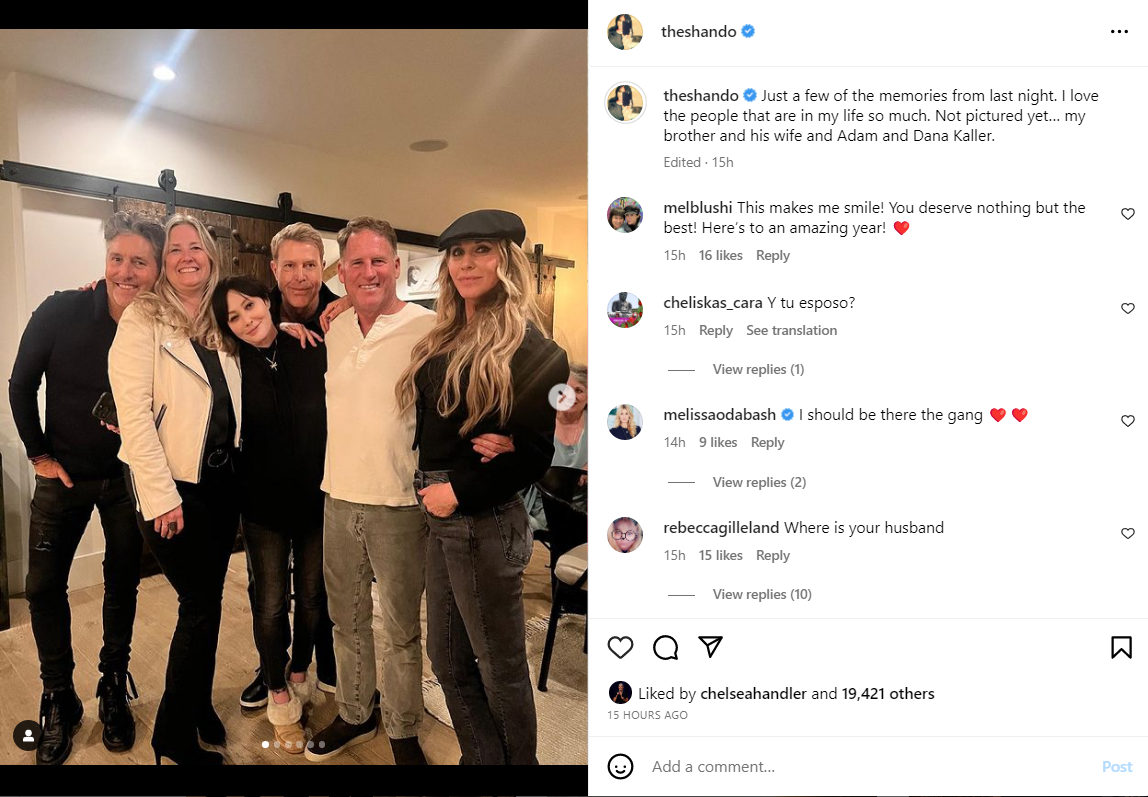 Doherty is always sharing photos and updates with her beloved friends on social media. As she battles stage 4 breast cancer, she has said they help her "escape."
Battling cancer can be an arduous journey, so it's great to see Doherty leaning on friends and finding joy in some good times.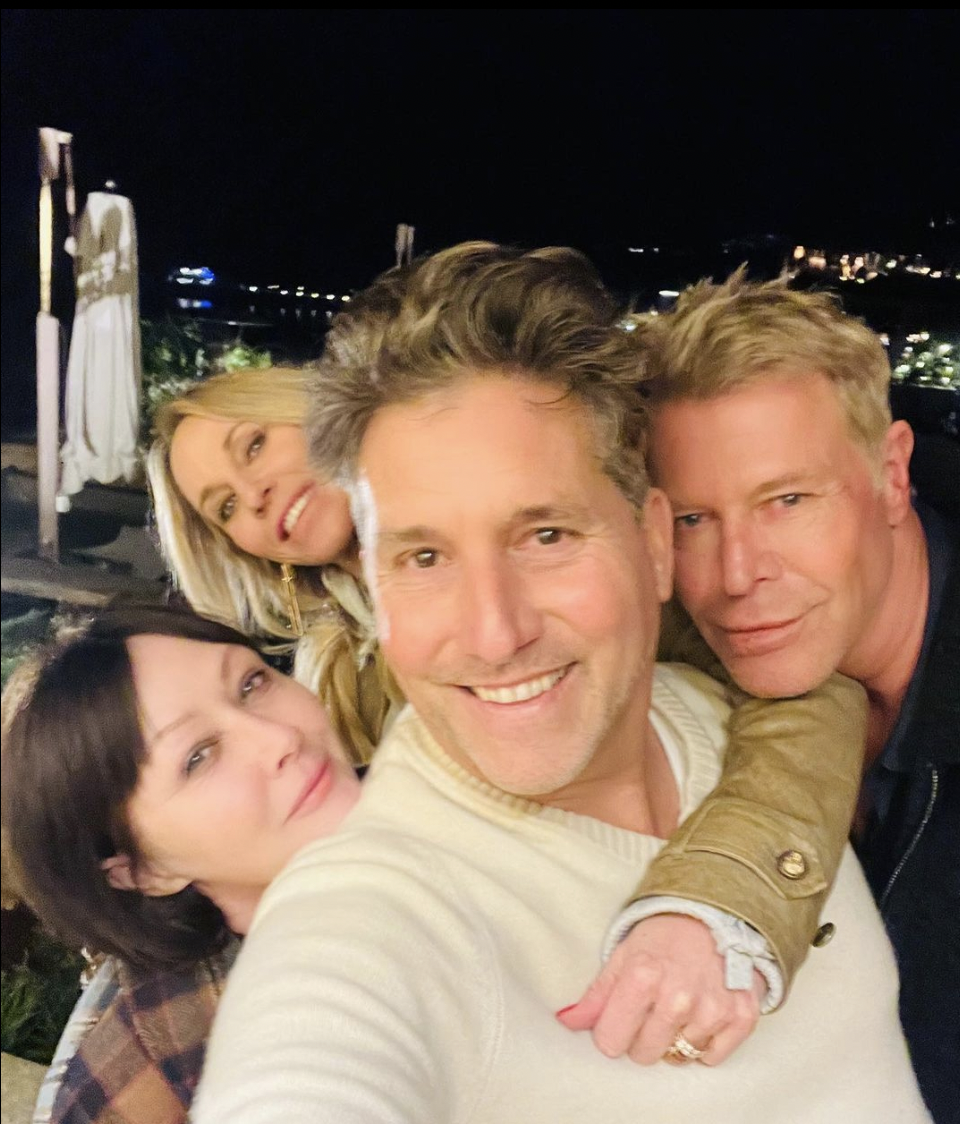 The Support of Friendship During Cancer
It's no secret that fighting cancer can be overwhelming, so having physical and emotional support from friends during your battle — as Shannen Doherty shows she does — is huge. Thankfully, it seems that Doherty has been able to live her life to the fullest with supportive loved ones by her side.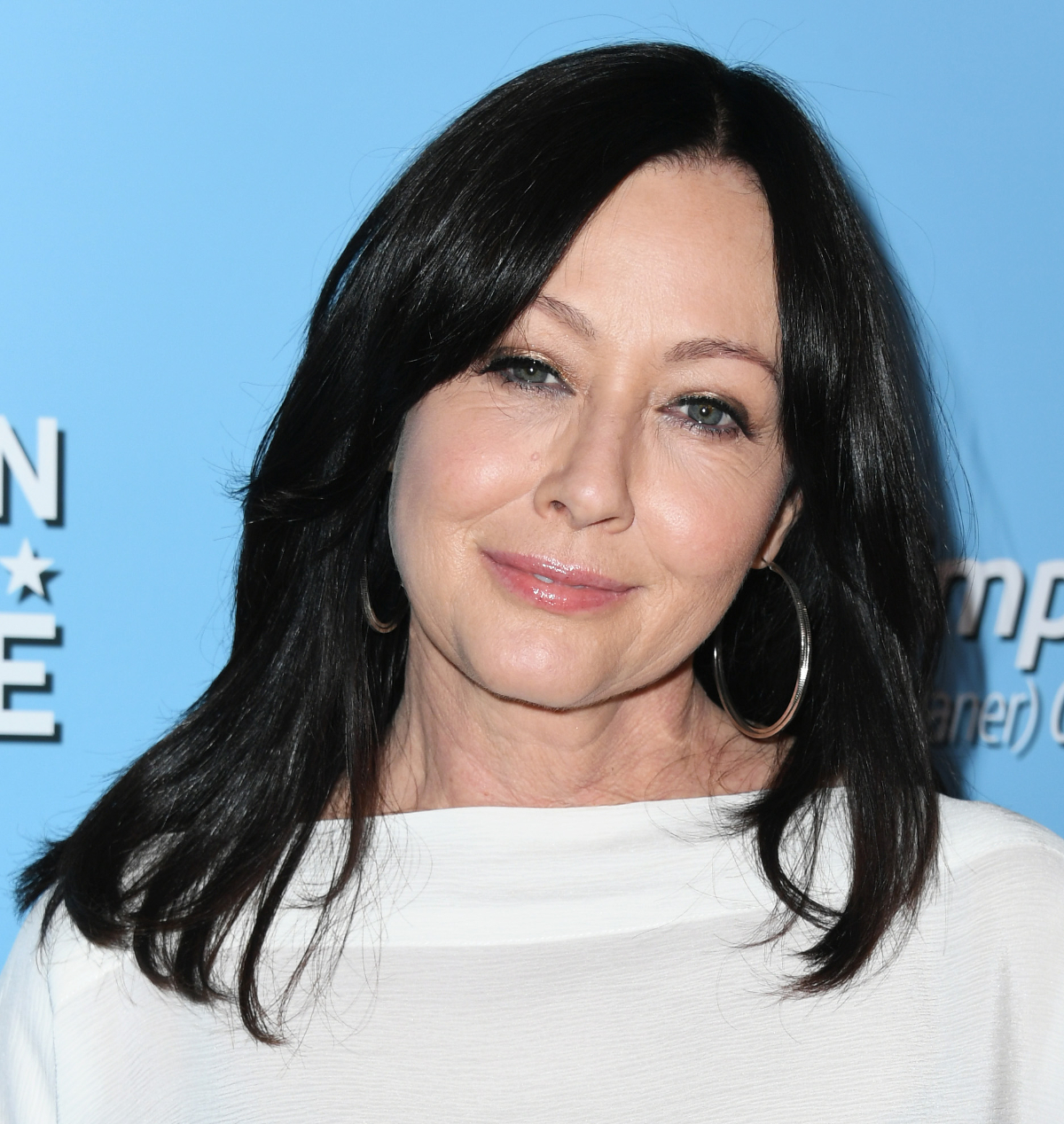 Licensed clinical psychologist Dr. Marianna Strongin says having people by your side during this "arduous chapter" of your life can be very beneficial.
"Studies have found consistently that loneliness is a significant risk factor for physical and mental illnesses and the trajectory of recovery," she wrote in a column for SurvivorNet.
"Therefore, it will be important that you surround yourself with individuals who care and support you throughout your treatment."
That being said, it's very important to know your limits on what you can handle during treatment.
"Going through treatment is a very vulnerable and emotionally exhausting experience," she wrote. "Noticing what you have strength for and what is feeling like too much… [is] extremely important to pay attention to as you navigate treatment."
Bianca Muniz is both an ovarian and breast cancer survivor. She told SurvivorNet some of her friendships ended because certain people just couldn't understand what she was going through.
"I've lost a lot of friends … because people don't really know how to deal with what I'm going through," she told SurvivorNet.
"I didn't care to talk about what was happening with me. I just wanted things to be normal — and they didn't really understand how to do that."
But many people do see their friendships flourish during their cancer journey. For Monica Layton, it was the friendships and community of her church congregation that really gave her the support she needed during her ovarian cancer battle.
"[I've] gone to the same church for a long time, so it's like another family that really supports me," she told SurvivorNet in a previous interview.
"We're Episcopalian, and when I was having surgery my priest came to the hospital and stayed and prayed with my family the whole time – and it was a long surgery. And then he came back to the hospital every day to pray with me."
In addition to praying for her, Layton's church also sent flowers, cards and a prayer blanket and often visited her.
"They were so kind," Layton said. "I think my faith has been very important, crucial for me. Just the prayer really helps, I think."
Psychiatrist Dr. Lori Plutchik does say some cancer warriors may need to look beyond their existing relationships to find the support they need.
"Some people don't need to go outside of their family and friends circle. They feel like they have enough support there," Dr. Plutchik told SurvivorNet.
"But for people who feel like they need a little bit more, it is important to reach out to a mental health professional."
Dr. Plutchik says it's best to find a mental health professional with experience aiding people undergoing cancer treatment.
"Make sure that the mental health professional that you work it is reaching out — with your consent — to the rest of your team, to the oncologist, to the surgeon," she said.
"It can also be helpful to reach out to family, friends, and any other caretakers that may be involved in the person's treatment."
Living With Metastatic Breast Cancer
Shannen Doherty has stage 4 breast cancer, meaning it is metastatic, or has spread to other areas of her body.
Dr. Elizabeth Comen says there is a lot of hope to be found in the world of metastatic breast cancer.
"I treat women day in and day out who have metastatic breast cancer," she told SurvivorNet. "And I see the fear in their eyes, and I also see the hope in their eyes.
"And I share in that hope. Why do I share in that hope? Because I have so many patients who are living with their cancer… It isn't just about living, but living well."
RELATED: How To Treat Metastatic Breast Cancer: The Drug Trodelvy Shows A Promising Boost In Survival Rates
One person who is "living well" with metastatic breast cancer is Brittney Beadle. She was diagnosed with the disease at just 18 years old, but she's always made sure her outlook is positive.
WATCH: Judy Perkins' Story
"I thought OK, I have to live with this, but I can do it, and I'm gonna live my best life possible," Beadle told SurvivorNet.
"So I picked up and I moved to Florida and I'm like, this is it, I'm living my life. And I got a job at Universal Studios, where I always wanted to work."
RELATED: Metastatic Breast Cancer: You Are Not a Statistic
And the management of metastatic breast cancer is changing all the time with ongoing advancements being made.
Judy Perkins, for example, became the first person to be declared free of metastatic breast cancer after completing a course of immunotherapy treatments during a 2015 clinical trial.
Dr. Steven Rosenberg, Chief of Surgery at the NCI and a pioneer in the field of immunotherapy, previously told SurvivorNet that Perkins was one of the first patients "to teach us that by carefully looking at (her) body's immune cells, we could identify cells that uniquely recognize her cancer and by growing them in a lab and giving her enough of them we could actually cause the cancer to regress completely."
It's safe to say that an advanced stage breast cancer diagnosis does not mean the end of your life. And, hopefully, we'll find a definitive cure for the disease one day soon.
Learn more about SurvivorNet's rigorous medical review process.
---