Dany Feltwell, a 10-year-old boy from Philadelphia who loves sports (especially baseball—he's an ACE pitcher and All-Star shortstop), was diagnosed with an aggressive form of blood cancer, non-Hodgkin Lymphoma, when he was only two. Danny was initially treated with chemotherapy, followed by a bone marrow transplant after his cancer returned several years later.
But the marrow transplant soon proved unsuccessful; Danny developed graft-versus-host disease, meaning his body's immune system began attacking the donor marrow. The boy was out of options and rapidly getting worse when a new drug—one not yet approved to treat children—saved his life. After taking the drug "off-label," Danny's graft-versus-host disease subsided, his body accepted the marrow transplant, today, the 10-year-old told CBS 3 Philly with a wide smile, "I'm feeling great right now!"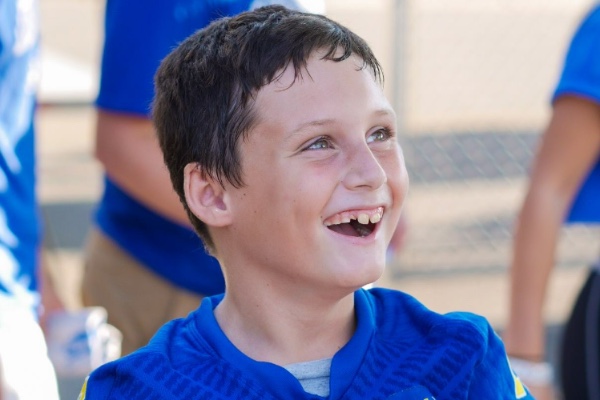 Read More
Stories like Danny's give people hope where hope is otherwise lacking. They tell people who are out of options that there may be another way: a workaround, a last-resort, an exception.
There are several processes for accessing treatments that the U.S. Food and Drug Administration (FDA) hasn't approved yet, or has approved, but for a different age group or different type of cancer.
"Clinical trial." "Investigational new drug." "Off-label drug" "Expanded access." "Right to Try."
But what do these processes and terms mean, exactly? How do they differ? How would someone with a particularly stubborn cancer like Danny's find out if they're eligible to try an experimental or off-label drug? We turned to the experts to help us answer some of these questions—beginning with the basic definitions.
Clinical Trial
At its core, a clinical trial is an "experiment in human subjects that are willing to be part of research," Dr. Alana Welm, an investigator in the Cell Response and Regulation Program and professor in breast cancer metastasis research at the Huntsman Cancer Institute, previously told SurvivorNet. Clinical trials test the safety and efficacy of new drugs, and the FDA requires every treatment to go through multiple phases of clinical trials to secure approval and enter the market for widespread use.
"If standard approaches aren't that effective or if a patient has exhausted those standard approaches, clinical trials will explore new approaches or new combinations of drugs," Dr. Mikkael Sekeres, Director of the Leukemia Program and Vice-Chair of Clinical Research at Cleveland Clinic Cancer Center said. People who participate in clinical trials undergo consistent tests and follow-ups with strict protocols so that doctors and the FDA can monitor their responses and use them to inform their understanding of the new treatments in question.
When it comes to accessing treatments that aren't on the market yet, clinical trials are usually oncologists' first choice pathway for their patients.
"If I were a cancer patient with a widely spread metastatic cancer, I would also want to be on a clinical trial." Dr. Ben Neel, Director of the Laura and Isaac Perlmutter Cancer Center at NYU Langone Health, told SurvivorNet.
Dr. Neel spoke with SurvivorNet about why he would choose a clinical trial for himself. 
Importantly, while clinical trials may divide participants into two "blind" groups, meaning one group receives the new treatment and the other group receives an inactive drug called a placebo, but neither group knows which they're getting, Dr. Sekeres pointed out that in most trials, even the participants who receive the placebo will continue to also receive "at the very least, a standard approach to treating cancer." What this means is that, while a clinical trial may be a risk—and you may end up assigned to the placebo group—you probably won't receive any less treatment than you'd receive if you weren't on the clinical trial at all.
Investigational New Drug
An investigational new drug (also called an "IND," or "experimental drug") is a drug that's currently being studied to test whether it's effective in treating a specific medical condition (in this case, a specific type of cancer). These are the drugs that clinical trials are testing out.
Experimental drugs may be in various phases of testing in trials, as researchers try to determine if they work for their intended purposes and are safe for widespread use. Ultimately, the goal is to get these new drugs (if they're effective) approved by the FDA so that doctors can prescribe them to the patients they're supposed to benefit.
Off-label Drug
Most cancer treatments on the market today are approved to treat incredibly specific cancers. Their approvals also specify the ages of the patients they're supposed to treat and the specific doses at which they're supposed to treat them. Sometimes they require that a person has also tried another treatment beforehand.
Because drug approvals are so specific, there are a lot of already-approved drugs out there that researchers suspect could work in other cancers, too—or for other ages and at other doses. But they won't know for sure until they take the drug through all three phases of clinical trials again.
But that can take a long time (potentially up to ten years), which is why, in some cases, when patients have exhausted all other options, a doctor might see it appropriate to prescribe a drug "off-label" for use outside the criteria for which the FDA has approved it.
"In the United States we are allowed to prescribe drugs that are off-label or for a different medical condition," Dr. Sekeres said. According to the FDA, "Once the FDA approves a drug, healthcare providers generally may prescribe the drug for an unapproved use when they judge that it is medically appropriate for their patient."
Even though off-label drugs, when deemed appropriate by a medical professional, are not all that difficult to access, there can be outside challenges to getting them, such as getting insurance companies on board to pay. (This is what 10-year-old Danny Feltwell experienced.)
Expanded Access
But what happens when someone wants to try a new cancer treatment that isn't on the market yet at all—even for another cancer?
In this case, again, enrolling in a clinical trial would usually be the first-choice option, Dr. Sekeres said.
But while there are thousands of clinical trials out there testing new treatments, there's no guarantee that every patient will find the perfect trial for their specific type and stage of cancer. And it's not uncommon for someone to find a "perfect trial" for their cancer, only to discover that they are ineligible to participate for another reason—such as their medical history, age, or unrelated health condition.
"Because of the way the study needs to be done, not only for safety reasons, but also for scientific reasons where we're trying to actually answer a question, we have to set up criteria for who can participate in the trial," Dr. Welm explained. "Even though it makes it difficult to find the patients who are eligible."
Dr. Welm spoke with SurvivorNet about why some people may not be eligible to participate in a clinical trial.
In these cases—when a patient has already tried all of the standard treatments available and neither a clinical trial nor an off-label drug is appropriate or accessible—an FDA program called "expanded access" (also called "compassionate use") allows patients (by way of their licensed medical providers) to request approval for experimental treatments. To access an experimental drug this way, both the FDA and the pharmaceutical company that makes the drug have to give their go-ahead.
"Sometimes those companies say yes, sometimes they say no," Dr. Sekeres said. "If a company says yes, then we have the option of appealing to the FDA for expanded access of the drug."
Under expanded access, Dr. Sekeres explained, patients usually go through a similarly rigorous monitoring process as they would on a clinical trial. "We essentially conduct a single-patient study of that drug," he said. "It serves the purpose of a clinical trial in that there's a brief protocol, there's informed consent, and a patient is followed rigorously for the side effects of that drug so that those side effects can then be reported back to the FDA."
Right to Try
In March of last year, the government passed a new law called "Right to Try," which allows patients who are terminally ill (patients who have tried all available treatment options and are ineligible to participate in a clinical trial) the right to try investigational drugs.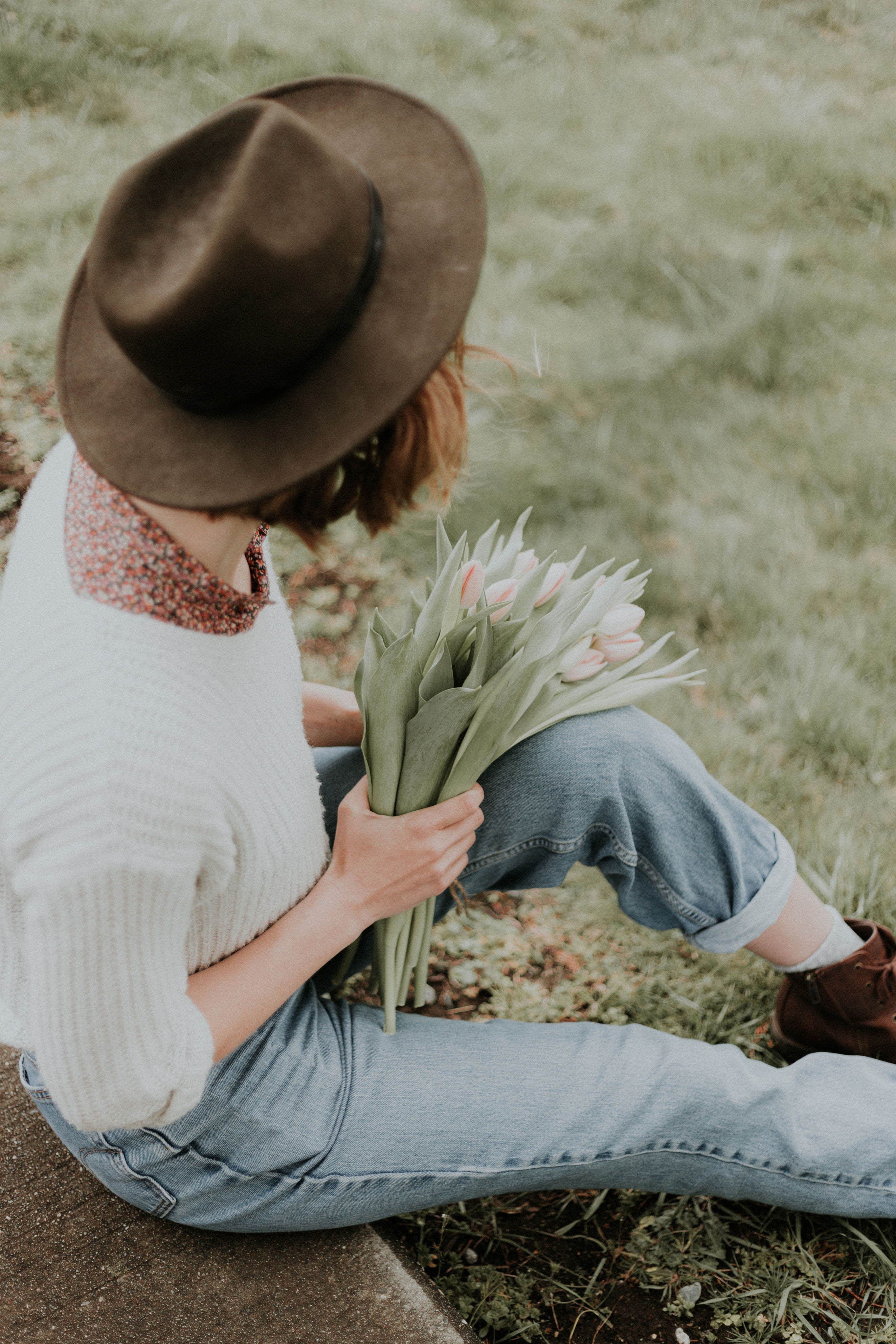 On the surface, Right to Try sounds identical to the expanded access program—and indeed, the two pathways to accessing treatments are not all that different. But the key difference, Dr. Sekeres explained, is that Right to Try does not require the same FDA approval process as expanded access. Proponents of the Right to Try law say this will speed up the amount of time it takes for patients to access experimental drugs—which is especially important for patients who are terminally ill and may not have the time for both the FDA and the drug company to approve all the necessary forms.
But on the flip side, Dr. Sekeres said that in his own institution's experience, the part of the expanded access process that takes the most time is the drug company's approval—not the FDA's.
"The major stumbling block to getting access to an investigational drug is usually at the pharmaceutical manufacturer level," he said. "Whether they want to make that drug available. And that's true for Right to Try just as that's true for expanded access." (The FDA, it's worth noting, also recently announced a new effort to streamline their approval process for expanded access requests, called "Project Facilitate.")
Dr. Sekeres spoke with SurvivorNet about the Right to Try law. 
Dr. Sekeres also said it's important to keep in mind that neither approach—be it expanded access or Right to Try—is a panacea. Ultimately, there's a high risk involved in taking an experimental drug; after all, there's a reason that it isn't FDA-approved and on the market yet: it hasn't yet shown itself to be 100 percent effective.
"If I were a patient in that situation, I would take a long hard look at my own goals and whether I'm willing to trade time that may be pretty good that's left without treatment versus the potential side effects of an [experimental] treatment," Dr. Sekeres said. "I might say, 'I don't care if a drug hasn't been shown rigorously to be effective yet or if there are safety signals. I would do anything to get rid of my cancer.' Or maybe I wouldn't. Maybe I would reflect instead on maximizing the time I have left, separate from spending it in the clinic or the hospital. It's a balancing act."
Learn more about SurvivorNet's rigorous medical review process.
---