To Share or Not to Share a Cancer Journey
Choosing to share a cancer journey is a personal choice, whether you're a celebrity or not.
There are pros and cons to going public with a cancer diagnosis and each person must decide what makes sense for them personally.
The most important thing for someone battling cancer is that they feel supported by the people around them, regardless of how many (or how few) people they choose to share their story with.
When actor
Chadwick Boseman passed away
in August, fans were stunned. Even more shocking to some—the 43-year-old
Black Panther
star had been
secretly fighting colon cancer
offscreen for four years.
— Chadwick Boseman (@chadwickboseman) August 29, 2020
Read More
It was hard for many to understand how someone so much in the public eye, could keep something so significant private. In the days after his death, his agent, Michael Greene, explained to The Hollywood Reporter, "Chadwick did not want to have people fuss over him. He was a very private person."
Kelly Preston followed a similarly private path in her battle with breast cancer. For two years before her death in July, she fought the disease, and it was only after her death that most of the world learned anything of her illness.
View this post on Instagram
Other celebrities, such as Alex Trebek and Shannen Doherty, choose to share their cancer journey (along with their symptoms and important screening information) with the world. This allows fans to not only show their love and support, but these celebrities are also raising awareness for their disease, possibly helping to save lives. But that's not right for everyone.
Related: SurvivorNet Interviews Tom Brokaw: "I Just Want to Stay Vertical" — Politics Keep My Mind Off Cancer, And Medical Marijuana Helps Too
While it may be difficult for fans to understand why some celebrities, whose lives are otherwise on display, would choose to keep such news from the world, the choice to go public with one's cancer battle should all come down to what's best for the individual, no matter what their profession, says Marc Malkin, senior editor of Culture & Events for Variety.
"Once you share your diagnosis, you often have to manage the emotional experience of others." —Dr. Renee Exelbert
"I think fans have to know that when someone finds out they have cancer—whether the person is a celebrity or not—it's traumatic," Malkin told SurvivorNet. "There's no rule book on who tells and who doesn't. Even if a celebrity is usually quite open about their lives in other ways, cancer is like nothing else. I think fans should understand that everyone is going to deal with it in their own way. We can't be upset when a celebrity decides to fight cancer privately."
Tripp Hornick talks about how singing helped him during his battle with testicular cancer. 
While some may feel it's the duty of those in the public eye to raise awareness, it should be an individual choice and not an obligation when someone is facing cancer.
"Sure, there is something to be said about awareness and educating people, but if you're a celebrity or not, your first priority is your health," Malkin says. "Awareness and education can come later—if they choose to make that their mission."
According to Dr. Renee Exelbert, a licensed psychologist and founding director of The Metamorphosis Center for Psychological and Physical Change in New York, the decision to openly disclose or not disclose one's diagnosis may be made more complicated for someone in the public eye, as they may feel pressure to serve as a role model, or to use their notable platform for the greater good.
Related: The Alex Trebek Effect: The "Tremendous" Increase In People Looking For Information About Pancreatic Cancer
She says public figures and celebrities are often held to a harsher standard, frequently having their appearance and behaviors rigorously evaluated. This might make hiding a cancer diagnosis more difficult and may also make disclosing a cancer diagnosis a greater burden to bear. Also, just because someone is a public figure or celebrity does not spare them from judgment and the insensitive comments of others, especially while they may be fighting for their life. She points to Boseman as an example.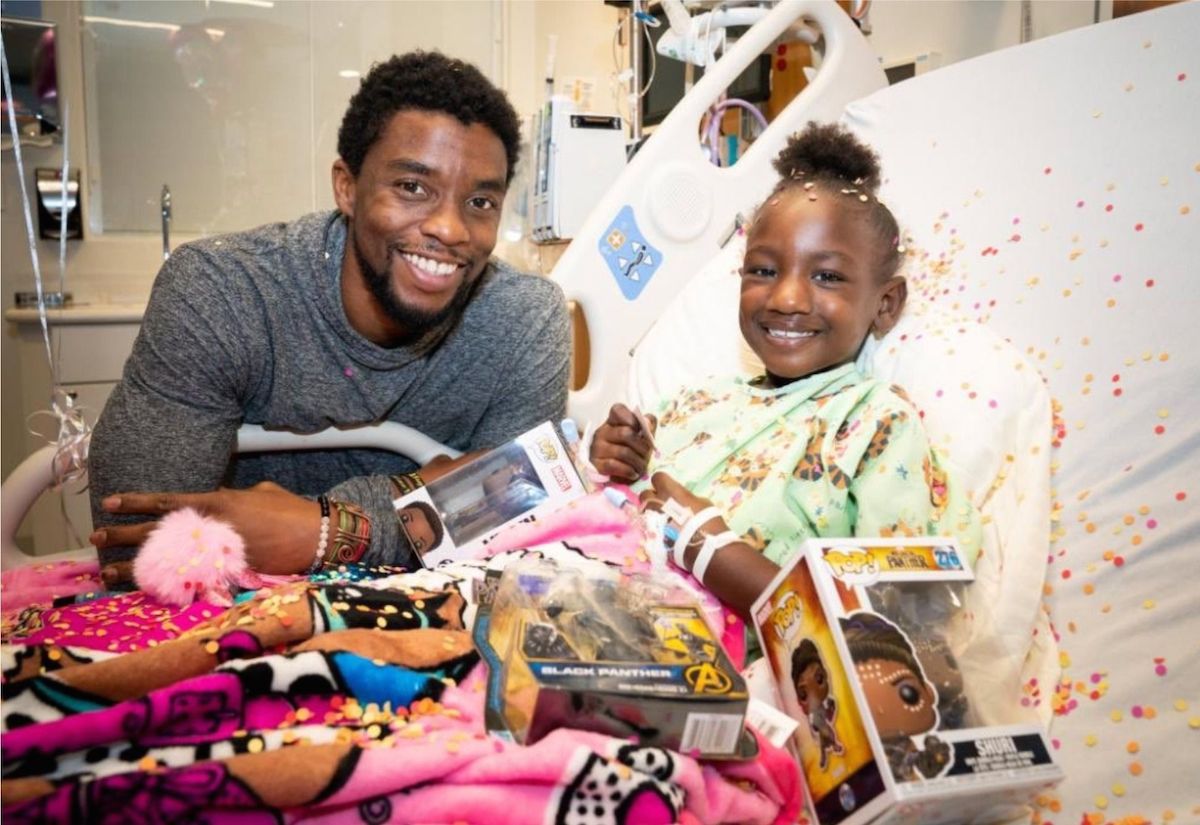 Related: Kevin Hart, Who Lost His Mother to Ovarian Cancer, Hit Hard By Chadwick Boseman's Colon Cancer Death: 'I Honestly Can't Process It'
"While privately undergoing cancer treatments, many mocked and criticized him (Boseman) on social media for appearing 'feminine and skinny' and hypothesized that he must be a drug addict," Exelbert told SurvivorNet. "Later, many felt cheated by not knowing that he had struggled, because they would have wanted to send him support.  However, he made the choice about how he wanted to live his life, and that as he created his magic, he wanted his audience to focus on his characters and their important messages, versus his disease."
What's Behind the Choice to Share?
The choice to share or not share one's cancer diagnosis is one everyone must make, even if they're not a celebrity. While some people choose to share only with close friends and family, others post their entire journey on social media, create blogs and detail their treatments, side effects and doctor reports.
According to Exelbert, the decision to disclose or not disclose a cancer diagnosis is a very individual and personal one in any case.
Related: Former Match CEO Mandy Ginsberg On Health and Her Decision to Step Down
"Often, this may be related to the general privacy practices of the individual, as some routinely and actively disclose on social media, while some do not," Exelbert told SurvivorNet. "Other times, this is personality and identity-based, reflective more of how an individual tends to function in the world. Certain Individuals may feel as though their sense of self has been deeply impacted by their diagnosis, and they want to keep it private. At their core, certain individuals may struggle with appearing weak, vulnerable or sick, and particularly do not want to withstand the opinion or commentary of others while facing a cancer diagnosis. Additionally, some may feel that revealing a cancer diagnosis may pose a threat to their sense of professional identity and how capable they are perceived by others."
She said some may feel they don't have the coping resources to withstand scrutiny, whereas others may welcome the distraction and attention. Most importantly, however, she said there is no right or wrong approach.
Survivor Lauren Chiarello talks about staying present in the moment while battling cancer. 
"When an individual experiences trauma, which cancer certainly is, they need to be in charge of how their story is told in order to avoid further disempowerment," Exelbert says. "Thus, the decision to disclose or not to disclose should be wholly and rightfully left up to each individual."
"When an individual experiences trauma, which cancer certainly is, they need to be in charge of how their story is told in order to avoid further disempowerment. Thus, the decision to disclose or not to disclose should be wholly and rightfully left up to each individual." —Dr. Renee Exelbert
So, is one way more beneficial than the other? Exelbert says there are pros and cons to sharing.
"A positive aspect of sharing one's diagnosis on social media is the potential to receive an outpouring of support, occasionally from people all over the world who have experienced something similar, and who may be able to offer useful suggestions," Exelbert says. "Additionally, someone's unique story may catch the attention of those performing clinical trials or offering unique treatment options, looking for participants."
She said the ability to inspire countless people with one's experience and story can also be a very powerful motivating factor.
Related: Actress Shannen Doherty, Who's Fighting Metastatic Breast Cancer, Joins Ken Jeong & Some Famous Friends to Help Others Fighting the Disease
"Some individuals are looking to chronicle their journey, almost as testament to what they have experienced and to leave a legacy. It might additionally be beneficial to publicly share one's story, as it can serve as a platform to educate others about cancer and its emotional and physical symptoms, as well as challenge stigma and change society."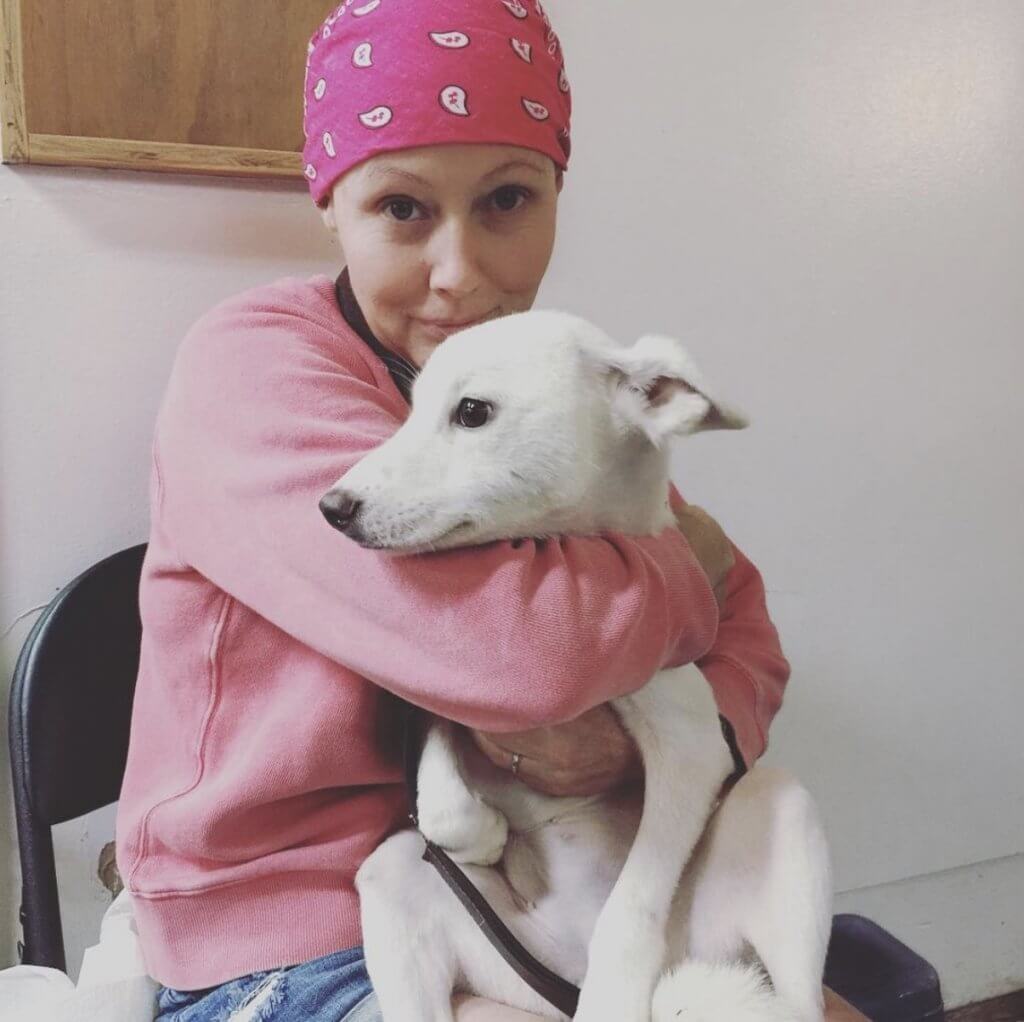 On the other hand, she says a con of revealing one's diagnosis on social media is that people may share unsolicited stories of poor outcomes that they have either heard about, or experienced personally, many of which are unrelated to your particular situation. For example, some may tell you they know someone who had the same type of cancer, but died, which can be overwhelming and create undue stress.
"Additionally, once you share your diagnosis, you often have to manage the emotional experience of others," Exelbert told SurvivorNet. "Sometimes, people will be very upset by your diagnosis and need you to take care of them or make your situation easier for them to deal with. This can prove quite difficult when you are barely in control of managing your own emotions. Further, many individuals might find it quite difficult to present themselves in such a vulnerable way on social media, as many often utilize this medium to garner accolades from presenting their 'ideal self' versus their 'real self.'"
Related: Olivia Newton-John Says She Battles Nerve Pain & Used Medical Cannabis to Get Off Prescription Meds—New Update on Remarkable Breast Cancer Journey
No matter what someone's choice when it comes to sharing a cancer diagnosis, the most important thing is that they feel support. For some, support from a few close friends, family members or professionals may be enough, while others need to feel connected on a larger scale. The last thing anyone needs is to be made to feel bad about that choice.
Learn more about SurvivorNet's rigorous medical review process.