Wishlists of People in Cancer Care Community Include:
Increased funding for research and the scientific workforce.
Implementation of recent scientific discoveries.
Equal access to care and clinical trials for all.
As Americans begin receiving their first doses of the
COVID-19 vaccines
this month, there is hope that the New Year brings with it an end to the pandemic. Over the last 10 months, COVID-19 has sidelined
cancer research
,
routine preventive screenings
and even care. With an end to the pandemic in sight, and a new administration moving into the White House, researchers, health providers and advocates are anxious to shift their focus back to cancer and to the future of cancer care. What will the New Year, and the years to come, bring?
SurvivorNet
asked a handful of experts about their hopes for the future of cancer care and what they believe are the most pressing needs.
Related: I Have Cancer & Live in a COVID-19 Hotspot — What Should I Do?
Read More
"Cancer discoveries occur over time, not administration to administration,"
Robert Figlin, MD, Deputy Director of Cedars Sinai Cancer
, tells
SurvivorNet
. "We need continued commitment by the federal government. It's a long-term commitment. Not a four-year commitment every time a new administration enters."
A Commitment to Research
While the Federal budget for fiscal year 2021 increased funding for the National Cancer Institute by $119.5 million, the increase fell short of the amount requested. Still, researchers press on. Precision medicine and the use of tissue and blood in diagnostics are a couple of areas to watch, Figlin says.
Dr. Ronald Natale explains the basics of precision medicine.
Liquid biopsy – non-invasive blood tests that can detect bits of tumors or tumor DNA in the bloodstream – is making waves in cancer diagnosis and treatment decisions. "Liquid biopsy is an exciting field with lots of potential applications and a lot of promise," Marko Spasic, MD, medical director of the Parker Institute for Cancer Immunotherapy, tells SurvivorNet. "It's being rolled out across many different phases and types of cancer treatment."
Related: Blood Test Could Predict the Best Type of Treatment for Metastatic Melanoma
But, continued scientific discovery depends on workforce. Researchers are hopeful that an end to the pandemic and anticipated changes in immigration policy will help bring the best and brightest minds from around the world into their labs.
"The scientific workforce has been severely disrupted [by COVID-19 and current immigration policy]," Benjamin Neel, MD, PhD, tells SurvivorNet. "Post-doctoral fellows and trainees of other types from China have been a major contributor to US scientific research in the last 20 years, and that has been an unalloyed good thing for the country because many of those great scientists have stayed in the country and become faculty here." Neel is director of NYU's Perlmutter Cancer Center and runs the Neel Lab, where researchers study the biology of cancer.
Related: From COVID-19 to Cancer, Could mRNA Carry the Answer?
But the future of cancer research in the US doesn't only hinge on intellect from around the world. It depends on the country's own students, too.
"The future of the fight against cancer is as much about social justice, health equity, and social determinants of health as it is about medical advancements…" — Nancy Brinker
"The key is to get younger people involved at the high school and college level, show them that they can a build career in cancer research, whether it's as a physician, a scientist, or a physician-scientist, these are great opportunities for our young people," Figlin says.
That means that science and medicine must be able to compete with other fields to recruit young people into the workforce, and that takes money. "Our own homegrown young people have a lot of opportunities available to them. We have to have funding to make careers in biomedical research attractive to them," Neel says.
Bring Advancements to Every Bedside
Progress in cancer research and care isn't only a matter of making new discoveries. New discoveries mean very little if researchers and clinicians don't get the advancements out of the lab and to hospitals and bedsides.
Related: Susan G. Komen Founder Nancy Brinker Talks to SurvivorNet About Cancer Screenings and Treatment for Uninsured Women
"This year marks the 50th anniversary of the war on cancer, and we've made tremendous advancements in research and treatment," Nancy Brinker, founder of Susan G. Komen and, more recently, The Promise Fund of Florida, tells SurvivorNet.  "As we look to the future, I'm hopeful that we do more to implement that knowledge by ensuring that the medical treatments we now have available are accessible to all who need them."
Related: The SurvivorNet Community is Working to Close the Gap in Cancer Care
The latest and greatest treatments must make it to people of all walks of life – not just patients with the most resources, she explains. People with low income or low health literacy are less likely than others to get all recommended cancer screenings and get cancer treatment that follows current guidelines. Long travel distances to health facilities and lack of health insurance, transportation, and paid medical leave also put people at a disadvantage when it comes to getting the best cancer care.
Related: Black Women with Breast Cancer are Diagnosed Later and Have Lower Survival Rates
People who lack access to care for any of these reasons are also more likely to get a later cancer diagnosis, which could lower their odds of survival.
"The future of the fight against cancer is as much about social justice, health equity, and social determinants of health as it is about medical advancements," Brinker says. "We're working to establish the Promise Fund of Florida as a model for other organizations to create change at the local level."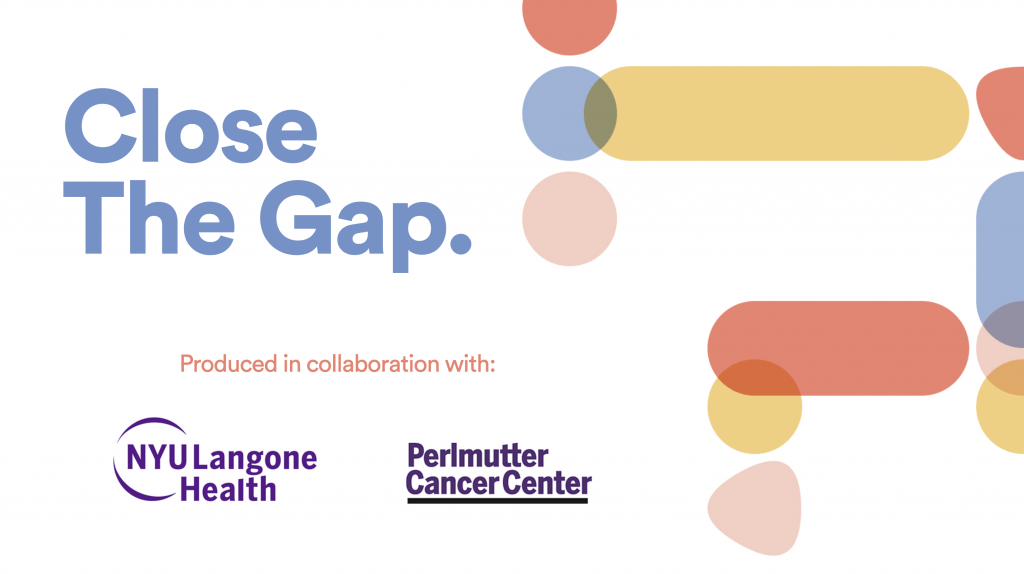 In partnership with NYU Langone and the Perlmutter Cancer Center, SurvivorNet is working to raise awareness about the huge disparities that exist for minorities when it comes to cancer care and survival rates.
Health care coverage is crucial to closing the gaps in access to care. Health care providers expect that the Biden administration will help secure the Affordable Care Act. "Having the Affordable Care Act is going to help cancer outcomes," Neel says. "If you don't have health insurance, you can't get access to care. Having access to care is the first requirement to getting it."
Science for All
Inequality in health care isn't limited to treatment in clinics. The clinical trials that get new treatments into clinics disproportionately focus on white people with health insurance. That's bad for patients and for science. For patients, clinical trials often provide the best, or even the only, treatment option. But, not everyone has equal access to those trials.
Related: New COVID-19 Stimulus Bill Opens Cancer Clinical Trials to Millions who Were Previously Excluded 
The FY2021 budget and the COVID-19 stimulus package include a provision that state Medicaid must cover the routine care costs associated with clinical trials. The policy change will improve access to cancer and other clinical trials for millions of low-income Americans who previously lacked it.
But, doctors also need to do a better job of offering trials to everyone. Some doctors are less likely to offer clinical trials to African Americans and other minorities because they assume the answer will be 'no.'
Dr. Diana English explains why clinical trials need more minority patients.
"We as providers are not offering clinical trials to African American patients as much as we offer them to other patients," Nina Shah, MD, tells SurvivorNet. "We have to ask ourselves, every week, 'Have I done the same job for patient A as patient B?' It takes work, but it's worth it." Shah is a hematologist-oncologist who specializes in multiple myeloma at UCSF Health.
As for science, clinical trials determine exactly how safe and effective new medical treatments are. But, medicine can get different results in different groups of people. When research only tests new treatments on one subset of the population – for example, white people – how well those treatments will work in the rest of the population remains an open question. The reasons behind many racial and social disparities in health are not fully understood due to a lack of research that includes people affected by those disparities.
"I think that the FDA should be more aggressive about requiring companies to make sure that the trials that they bring for FDA approval for new drugs are representative of the US population," Vincent Rajkumar, MD, who researches multiple myeloma at Mayo Clinic, tells SurvivorNet. "Many phase three trials have hardly any African Americans enrolled, which means that we have no clear idea whether the drugs we use work the same in blacks as they do in whites and other populations. That's something, regulatory-wise, that needs to be done."
Learn more about SurvivorNet's rigorous medical review process.