Living a Healthy Life After Cancer
TV host Samantha Harris loves to share the healthy lifestyle advice that's worked for her since beating breast cancer, hoping to help others live their best lives.
Harris was diagnosed with breast cancer in March 2014 despite receiving a clear mammogram.
Regular exercise, a balanced diet, and managing stress are what SurvivorNet experts recommend for people regardless of their health, but especially for cancer warriors and survivors.
"The more physically fit you are going through your cancer treatment, the fewer side effects you'll have and the faster you'll get back to your normal quality of life," Dr. Sairah Ahmed says.
Samantha Harris is known for spilling entertainment tea and hosting "Dancing with the Stars", but after bravely beating breast cancer, she's not dedicating her time to sharing her healthy lifestyle tips to help others live their best lives.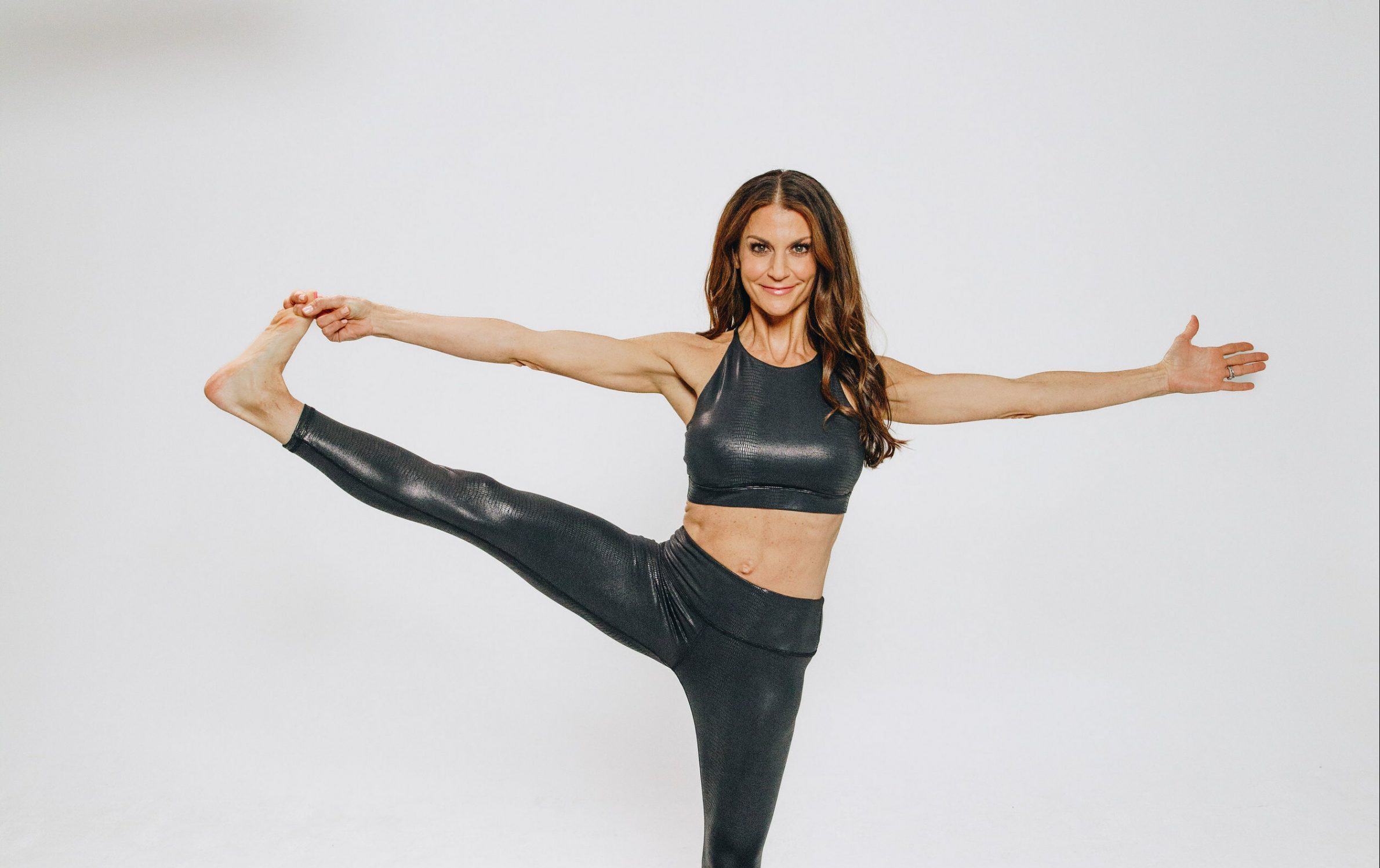 "How to live your healthiest lifestyle possible?" Harris asked on Instagram.
Read More
The popular TV host and certified health coach and trainer offered said it's important to eat a balanced and nutritious diets. And that's advice our experts agree can be beneficial for cancer patients (more on that below).
View this post on Instagram
Meanwhile, Harris said she also focuses on her sleep and exercise.
"Aim for 7-9 hours" of sleep and "aim for 5-7 days a week of 30 min or more" of exercise Harris added, which our experts here at SurvivorNet also support.
Harris even wrote a book about her healthy lifestyle and tips a few years after she was diagnosed with stage 2 invasive breast cancer. She said her breast cancer journey helped inspire her to write it.
Harris' Breast Cancer Journey
Harris was diagnosed with breast cancer in March 2014 despite finding nothing during a mammogram.
"It missed the cancer in my right breast," Harris said on her blog. "Two doctors told me the lump I found 11 days later was 'nothing.'
"Finally, four months after finding that lump, I went to see a breast cancer specialist (a surgical oncologist) — someone whose main job it is to look at breasts all day and specializes in the detection of breast cancer."
After a follow-up MRI, biopsy, and ultrasound, Harris' cancer was still not found. But doctors decided to remove some of her breasts for further testing because they could tell "something was not right."
"We decided to take it out," she explained. "Thank goodness, because when the pathology from that lumpectomy came back, it was indeed invasive carcinoma, in addition to the less concerning ductal carcinoma in situ."
She treated her breast cancer with a bilateral mastectomy, also called a double mastectomy, which removes both breasts. After that, she underwent breast reconstructive surgery.
During reconstruction, plastic surgeons can reconstruct your breasts with implants or with your tissue taken from some other place on your body, such as your back, your abdomen, or your inner thigh.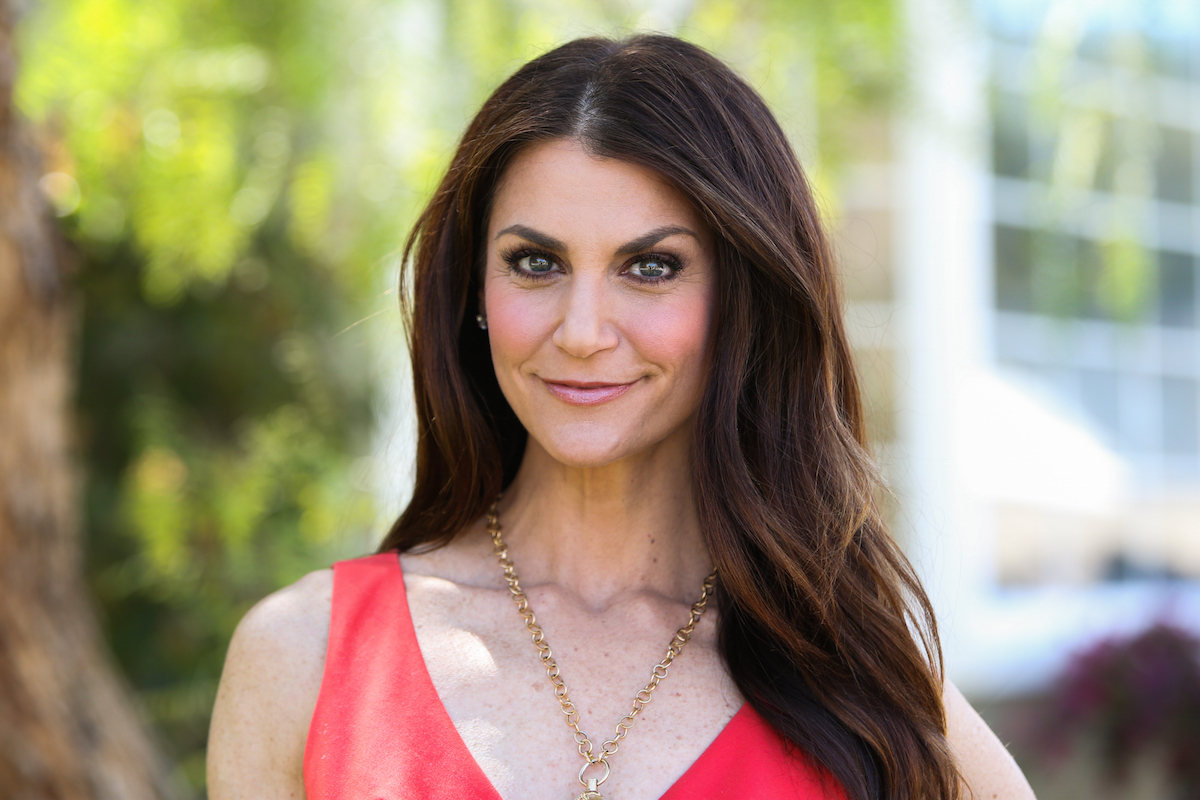 Harris' cancer did spread to one lymph node, but doctors decided she didn't need chemotherapy or radiation.
Today, the mother of two remains cancer-free with close monitoring "for the rest of what doctors tell [her] is sure to be a long, healthy life."
Living a Healthy Lifestyle
Many of Samantha Harris' healthy living tips fall in line with what SurvivorNet experts also recommend. Her experience as a cancer survivor helps bring greater awareness and appreciation of the benefits a healthy lifestyle brings.
The general recommendations for a healthy lifestyle are the same whether you have cancer or not. Dr. Ken Miller, the Director of Outpatient Oncology at the University of Maryland Greenebaum Cancer Center, has some guidelines for cancer survivors who are concerned about a recurrence:
1. Exercise at least two hours a week–and walking counts.
2. Eat a low-fat diet. The Women's Intervention Nutrition Study, which looked at early-stage breast cancer patients, found that a low-fat diet was associated with reduced risk for cancer recurrence, particularly in those with estrogen receptor-negative cancers. Other studies have found that foods with a high glycemic index that are digested quickly and cause a spike in blood sugar may lead to tumor growth in lung cancer patients.
3. Eat a colorful diet with lots of fruits and vegetables. The American Cancer Society recommends aiming for two to three cups of vibrant vegetables and fruits each day.
4. Maintain a healthy weight. Studies have shown that being obese can increase your risk for several types of cancer.
WATCH: Maintain a Good Diet.
Importance of a Healthy Diet
Keeping a nutrient-rich diet, like Samantha Harris says she does, has many benefits no matter your age or health battle you may or may not be facing. However, for cancer warriors, your diet can have a big impact even during cancer treatment.
Krista Maruschak, a registered dietician at the Cleveland Clinic says your diet while undergoing chemotherapy is critical.
"When the patient is in chemotherapy, we really just want to manage their side effects, and we want to maintain their weight," Maruschak told SurvivorNet.
Maruschak recommends six small meals throughout the day. She suggested adding things like olive oil, avocado, dairy, peanut butter, nuts, and hummus to boost calories and protein.
A recent study showed the association between ultra-processed food consumption and colorectal cancer risk among men, and also women. The study looked at the diets of over 200,000 men and women over a period of up to 28 years, and the U.S. study found a clear link between "ultra-processed foods and colorectal cancer," the third most diagnosed cancer in the U.S. in men.
Ultra-processed foods include pre-packaged products like soups, sauces, frozen pizzas, microwave meals, and foods like hot dogs, ham, salami, bacon, French fries, sodas, sausages, store-bought cookies, cakes, candy, ice cream, and many more.
Regular consumption of unhealthy foods also leads to obesity and cardiovascular disease and can impact one's overall mortality rate. Try to make healthy food choices as often as possible.
Instead of cakes and cookies and hot dogs, opt for healthier choices at the grocery store and while ordering takeout. Steer towards leafy greens, "good" fats like salmon and almonds, antioxidant-rich fruits like blueberries, "superfoods" like green tea, and more. Your body and your long-term health will thank you!
When it comes to beverages, think beyond sugary drinks and consider how alcohol impacts your health. The National Cancer Institute reported 4% of cancer cases in 2020 "can be attributed to alcohol consumption.
SurvivorNet Medical Advisor Dr. Elizabeth Comen, a Medical Oncologist at Memorial Sloan Kettering Cancer Center, told SurvivorNet that "One of the things that we know [due to the statement from ASCO], is that actually, alcohol does increase the risk of breast cancer. It doesn't dramatically increase the risk of breast cancer, but with every drink, there is a linear response."
Keeping Fit and Managing Stress
Similarly, to a balanced and healthy diet, staying fit with regular exercise has a plethora of benefits for cancer warriors and their loved ones alike.
"The more physically fit you are going through your cancer treatment, the fewer side effects you'll have and the faster you'll get back to your normal quality of life," Dr. Sairah Ahmed, told SurvivorNet. Dr. Ahmed is an associate professor in the Department of Lymphoma/Myeloma, Division of Cancer Medicine, at MD Anderson Cancer Center.
Far from just physical fitness, Dr. Ahmed emphasizes the importance of emotional strength — both for patients and their loved ones.
"Stress control is often something that is not talked about and is not given much weight, but there is a lot of stress, both in terms of the patient who's going through cancer, as well as the family who has to support that patient," she says.
Of course, there are health worries. But there are so many more challenging factors to tackle, too.
"There's financial stress, there's emotional stress, and being able to deal with that as well as talk to professionals when you need it, is very important," she says.
"Staying on cancer treatment is the one thing that will help to cure your disease, and if you are so sad or so overwhelmed that that doesn't happen, then you're actually going to compromise your cancer treatment."
She recommends preparing for stress — and seeking professional support if needed — as a key piece of preparing for cancer treatment.
Learn more about SurvivorNet's rigorous medical review process.
---