Iconic "Jeopardy!" host Alex Trebek has revealed an update in his journey with pancreatic cancer: he is undergoing another round of chemotherapy. Trebek, 79, shared the news with ABC's "Good Morning America" Tuesday morning.
"I was doing so well," the beloved host told ABC journalist T.J. Holmes about his condition earlier this summer, at which time he had revealed that his tumors were responding so well to his treatment that it was "mind-boggling."
Read More
RELATED: "It's Mind-Boggling!" Alex Trebek is Amazed at Results of His Pancreatic Cancer Treatment as Tumors Shrink Drastically
"My numbers went down to the equivalent of a normal human being who does not have pancreatic cancer. So we were all very optimistic."
Trebek shared that he had responded to his chemotherapy so well that his doctors decided he would be able to stop the chemo and start on an immunotherapy treatment regime — which would empower his own immune system to fight his cancer cells.
RELATED: "Jeopardy" Legend Alex Trebek Reveals His Pancreatic Cancer May Be Treated With Groundbreaking Immunotherapy
Unfortunately, stopping the chemo did not have the effect that Trebek, his doctors, or his many thousands of devoted fans were hoping for. After stopping the treatment, Trebek told Holmes, "I lost about 12 pounds in a week. And my numbers went sky high, much higher than they were when I was first diagnosed."
That's when Trebek's doctors decided he would need to have another round of chemotherapy.
The side effects of the chemo have been tough on Trebek — and he said he's anticipating rough symptoms ahead. "Occasionally, it will cause excruciating pain in my lower back," he said. "Other times it's fatigue. Other times it's nausea. It varies. Cancer is mysterious in more ways than one."
Trebek's iconic head of hair has been a concern for him during treatment as well. Earlier this summer, he said he was hoping that the hair he'd lost during his first round of chemo would grow back, but as he told Holmes, "my hair started to grow back, but [now] what little hair I have grown is going to disappear again." Trebek, in the meantime, has been open about the fact that he has been wearing a very realistic wig.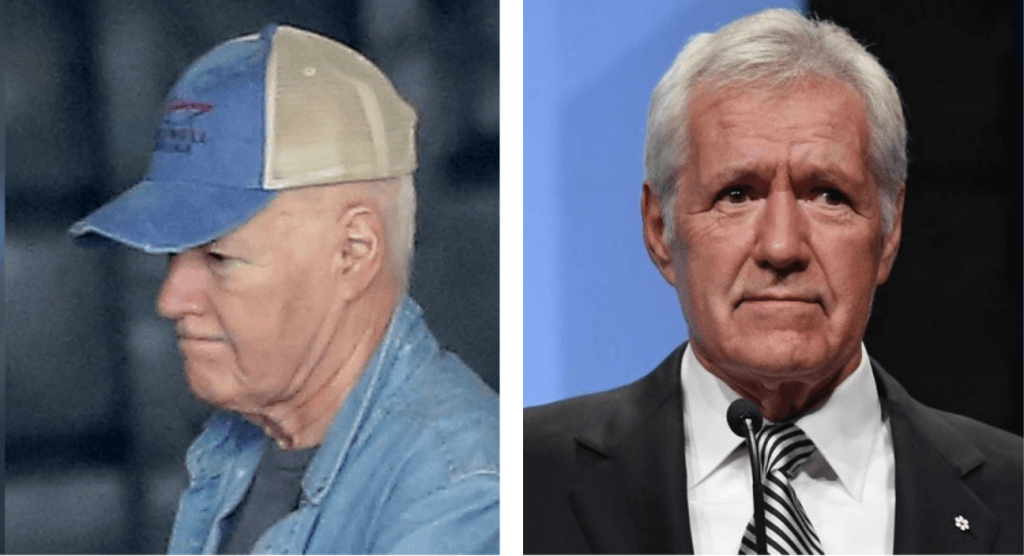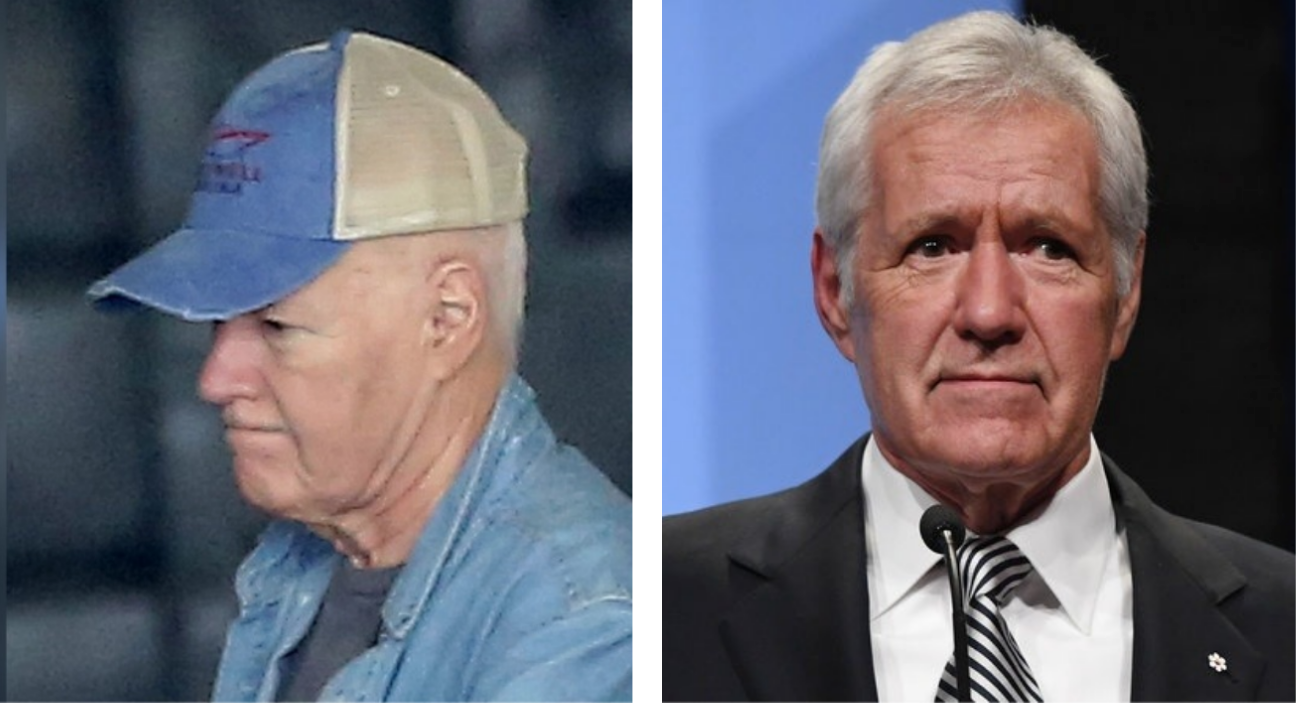 RELATED: Alex Trebek's "Hair" Looks Amazing — Here's The Expert Guide To Wigs During Cancer
Despite the not-so-great health update, Trebek remained true to his famously positive attitude as he spoke with Holmes. While he admitted, for instance, that he has not gotten his physical strength back, Trebek nonethless returned to "Jeopardy!" earlier this month to host season 36, and as Holmes shared on GMA, Trebek has not missed a day of work since announcing his stage IV pancreatic cancer diagnosis in March.
Trebek did admit that after his diagnosis, his positivity wavered a bit (at least privately; at the time, his fans continued to recognize his remarkable attitude). "When it happened early on I was down on myself," Trebek said, referring to the diagnosis. "I didn't realize how fallible each of us is in his or her own way … I talk to the audience sometimes and I get teary-eyed for no reason. I don't even bother to explain it anymore, I just experience it. I know it's a part of who I am and I just keep going."
RELATED: "Stay Positive!" Alex Trebek Pens Touching, Private Note to Woman Pancreatic Cancer Survivor Who Worships Him
And when it comes to facing his mortality — and the possibility that, as stage IV pancreatic cancer statistics predict, he may not survive all that much longer — Trebek said that he isn't fearful.
"I realize that there is an end in sight for me, just as there is for everyone else," he said. "One line that I have used with our staff in recent weeks and months is that when I do pass on, one thing they will not say at my funeral is, 'Oh, he was taken from us too soon… I'm 79-years-old. I've had one hell of a good life. And I've enjoyed it … the thought of passing on doesn't frighten me, it doesn't. Other things do, the effect it will have on my loved ones … it makes me sad. But the thought of myself moving on, hey folks, it comes with the territory."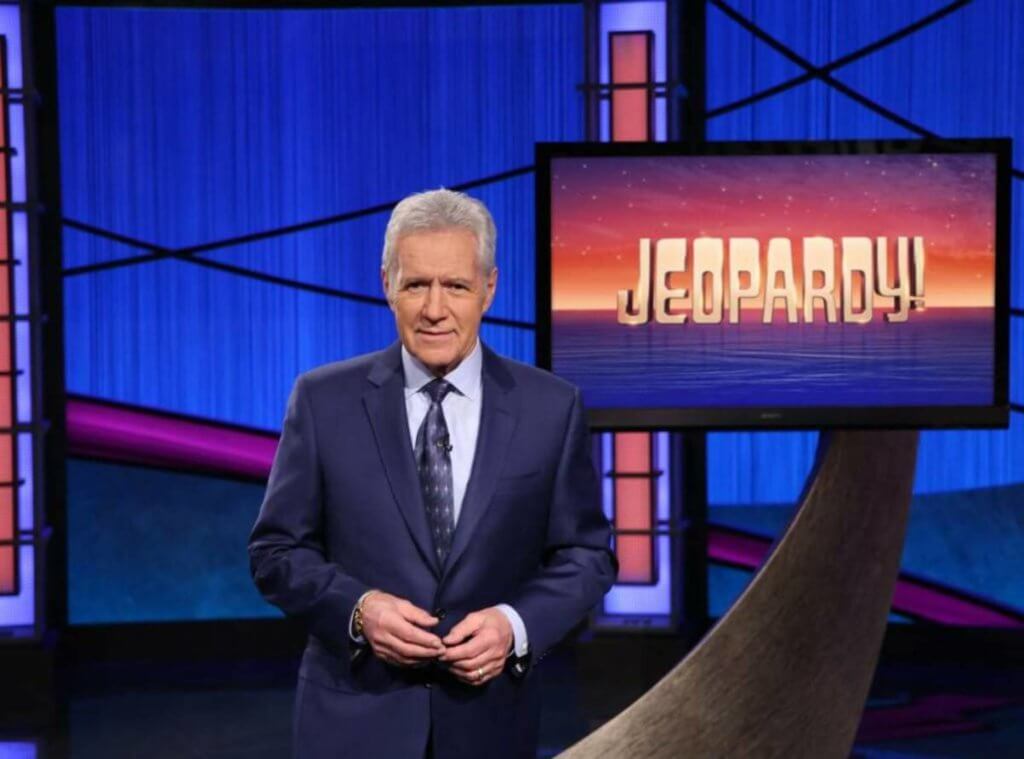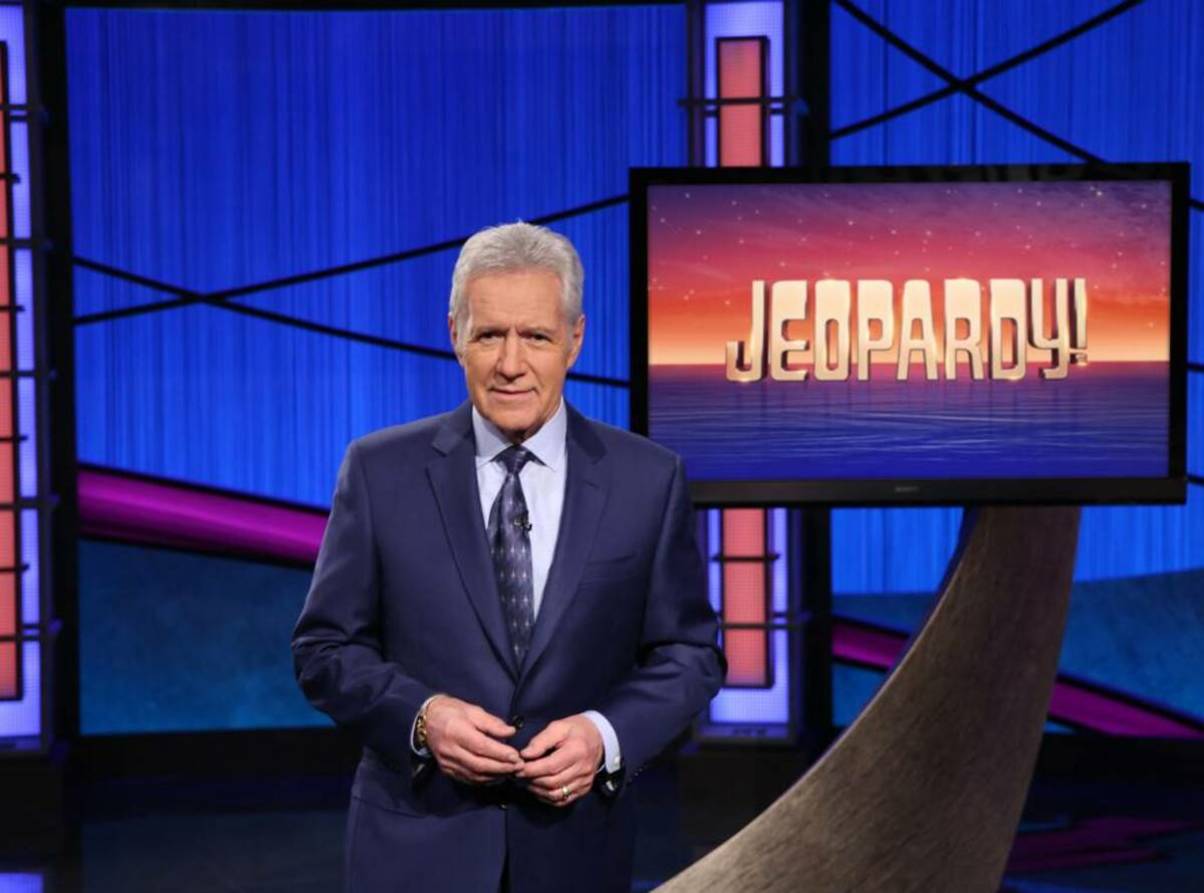 After playing the clip of his interview with Trebek, T.J. Holmes took a moment to discuss Trebek's incredible attitude with his fellow GMA hosts — including Robin Roberts and Amy Robach, both of whom are cancer survivors themselves. "The grace he had [during the interview]… at times, he was comforting me. He said, 'T.J., you're not gonna like this answer,' when he was trying to get me ready for the health news almost… It's just how he thinks."
RELATED: "Watching Alex Trebek On The Premiere of 'Jeopardy!' Is the Truly Joyous Experience The World Needs Right Now
"How he's living his life… how he's showing up every day and hosting and teaching us all along the way is just remarkable," Robin Roberts agreed.
I…like many…remain in awe of #AlexTrebek and his grace as he continues to face pancreatic cancer. Next on @GMA @tjholmes sat down with the beloved @Jeopardy host as he shares his latest health update and starts the new season of the show.

— Robin Roberts (@RobinRoberts) September 17, 2019

"His honesty and his vulnerability I think is gonna help so many people," Amy Robach echoed. "So many people are living with and fighting cancer right now, and to see how he's doing it is just an inspiration beyond words."
RELATED: ABC News Star Amy Robach On How Cancer Saved Her Marriage & Taught Her To Really Live — A Must Watch For All Survivors
Indeed, Trebek's many thousands of fans have long-emphasized how Trebek is one of the only gameshow hosts out there who genuinely roots for his contestants. He cares deeply about others — even when it's himself he should be concerned about most.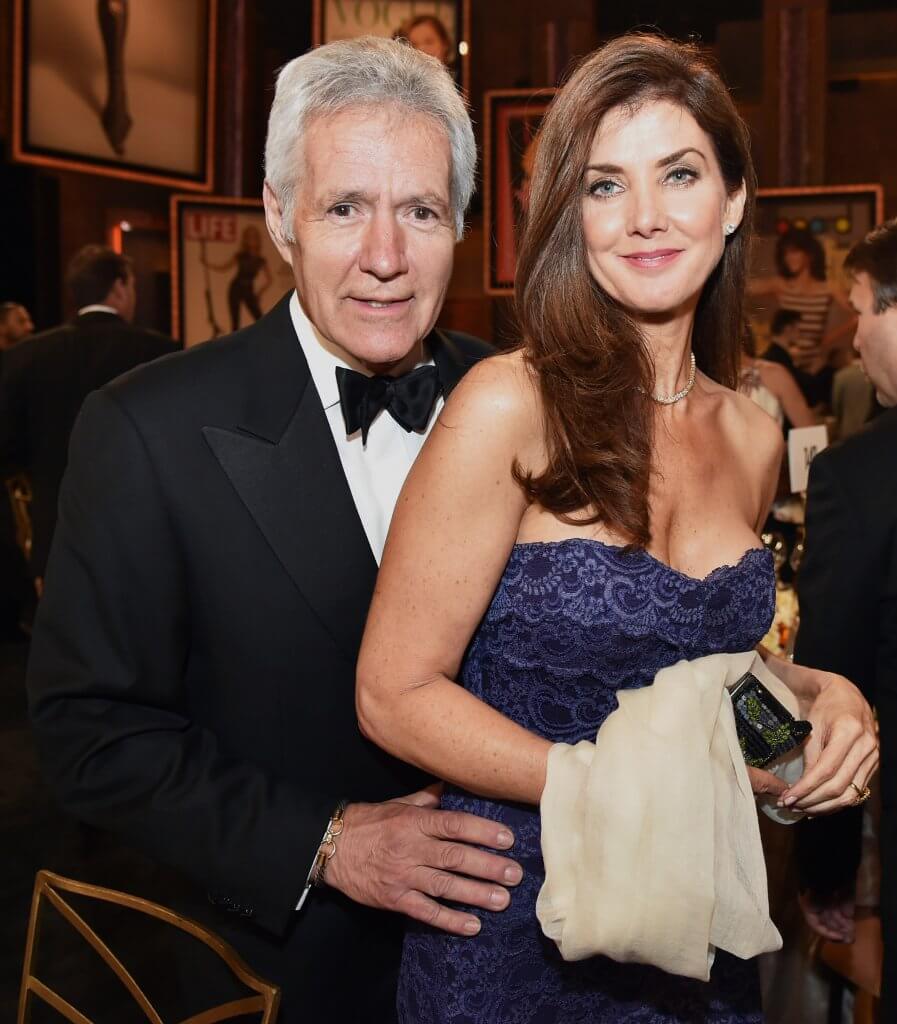 As Trebek awaits the results of his most recent round of tests to see whether his cancer has responded to this next round of chemotherapy, one thing's for sure: the American institution will have thousands rooting for him.
Learn more about SurvivorNet's rigorous medical review process.
---