Duane (Dog the Bounty Hunter) Chapman recently shared a trailer for his family's new show Dog's Most Wanted — which features some intense footage of him with his family, including his late wife Beth, doing what they do best — bounty hunting. After sharing the new clip to Instagram, Dog updated his Instagram story to share a few loving photos of Beth, who sadly passed away in June after a battle with lung cancer. She was just 51 years old. Dog labeled one snap that was particularly heartwarming, a picture of Dog and Beth kissing from many years ago, with the caption "#alwaysandforever."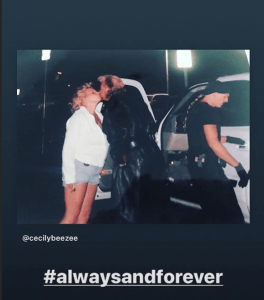 The brief Dog's Most Wanted clips in the new trailer show Dog and Beth along for a bumpy car ride, presumably off to catch a wanted criminal. Dog can be heard in the clip saying, "Now you know who we are," as handcuffs are placed on a woman. Several other members of the Chapman family shared the trailer as well. Jamie Chapman, Dog's daughter-in-law by way of her marriage to his son Leland, wrote, "I'm so ready to hear her voice again! Stay tuned September 4th is coming soon!," in her caption for the trailer.
Read More
RELATED: BONNIE CHAPMAN TALKS TO SURVIVORNET ABOUT RUMORS AND GRIEF PLAGUING HER FAMILY
Dog also shared a photo of Beth with the couple's daughters, Lyssa, Cecily, and Bonnie, along with Lyssa's daughter, to his Instagram story. In the few interviews that the reality TV star has given since Beth passed, nearly two months ago, Dog's made it clear that he's still struggling with the grieving process. As we here at SurvivorNet know from many interviews with cancer survivors and their families, everyone grieves in a different way. Some members of the Chapman family have been more open with fans than others about the challenge it has been learning to live without the family matriarch.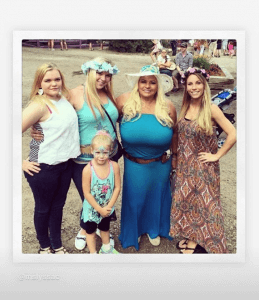 For his part, Dog says that staying really involved with his work is helping to keep his mind off of his grief. He told Radar Online earlier this month that he hasn't been able to return to Hawaii — where Dog and Beth shared one of their two homes and where she died — and has been staying at the couple's home in Colorado.
"Hawaii is off-limits to my heart at the moment," Dog said. In addition to being Dog and Beth's part-time home, Hawaii is also home to many of Dog's children — and he shared that many of them have gone back since the whole family trekked to Colorado for Beth's funeral last month. "Being alone is really bad. I sent most of the family home [to Hawaii] but I have [our two youngest children] Bonnie Jo and Garry boy here."
Pouring his focus into this work has been one way Dog has distracted himself from Beth's absence. The new series, Dog's Most Wanted, will air on WGN America in September, and as Radar Online reports, Dog has been working hard to put the finishing touches on the show in advance of the premiere.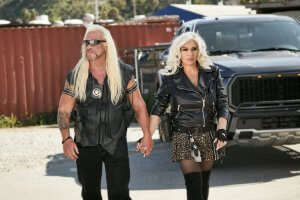 From the looks of the new trailer, the Chapmans haven't missed a beat when it comes to their work. Beth made it clear during the final months of her life that even as she was facing a really challenging diagnosis, she wasn't going to let that keep her from doing what she loved — bounty hunting and spending time with family. In a previous trailer for Dog's Most Wanted, Beth can be heard saying, "If I'm gonna die, I'm gonna die in my boots."
Beth had been battling cancer for awhile. She was first diagnosed with stage 2 throat cancer in 2017. She was treated at the time — and declared cancer-free a few months later. But her cancer returned in 2018, and by that time, it had spread to her lungs and progressed to stage 4. The cancer was considered incurable. A lot of fans found solace in Beth's candor as she battled cancer in the public eye — and she remained positive and dedicated to her life's work until the very end.
From what we've seen so far in the trailers, the first season of Dog's Most Wanted will deal heavily with Beth's cancer battle — and the effects it had on her as well as the other members of the Chapman family. The show premieres on Sept. 4 on WGN America.
Watch the New Trailer Here:
Learn more about SurvivorNet's rigorous medical review process.