An Inspiration Story On Fertility After Cancer
Canadian actress Cobie Smulders, 41, known for her roles in the "Avengers" franchise, was able to have two kids naturally despite only having 1/3 of her ovaries after battling ovarian cancer.
Her story highlights the need for women to have accessible, expert resources on ovarian cancer and their fertility preservation options. SurvivorNet is proud to offer that with our large information portal here.
Ovarian cancer treatment may affect fertility because some chemotherapies may destroy a woman's eggs, or the ovaries may be removed entirely.
Fertility-sparing options before treatment include harvesting and freezing eggs that can later be fertilized with sperm. A fertilized embryo can also be frozen. Both of these can later be implanted in the woman, or a surrogate, when the time is right.
Women are encouraged to talk to their doctor about their ovarian cancer treatment, how it may affect their fertility, and what fertility preservation options make sense for them.
Canadian actress
Cobie Smulders
, known for her roles in the "Avengers" franchise and "How I Met Your Mother" TV show, bravely battled ovarian cancer at just 25 years old. And despite only having one-third of her ovaries after fighting the disease, she incredibly was still able to give birth to two kids naturally.
After multiple surgeries and going into remission in 2019, it's clear the 41-year-old has come a long way since her 2007 diagnosis.
Read More
Her story highlights the need for expert, clear information on women's options to preserve their fertility before cancer treatment. And SurvivorNet is proud to be able to provide that.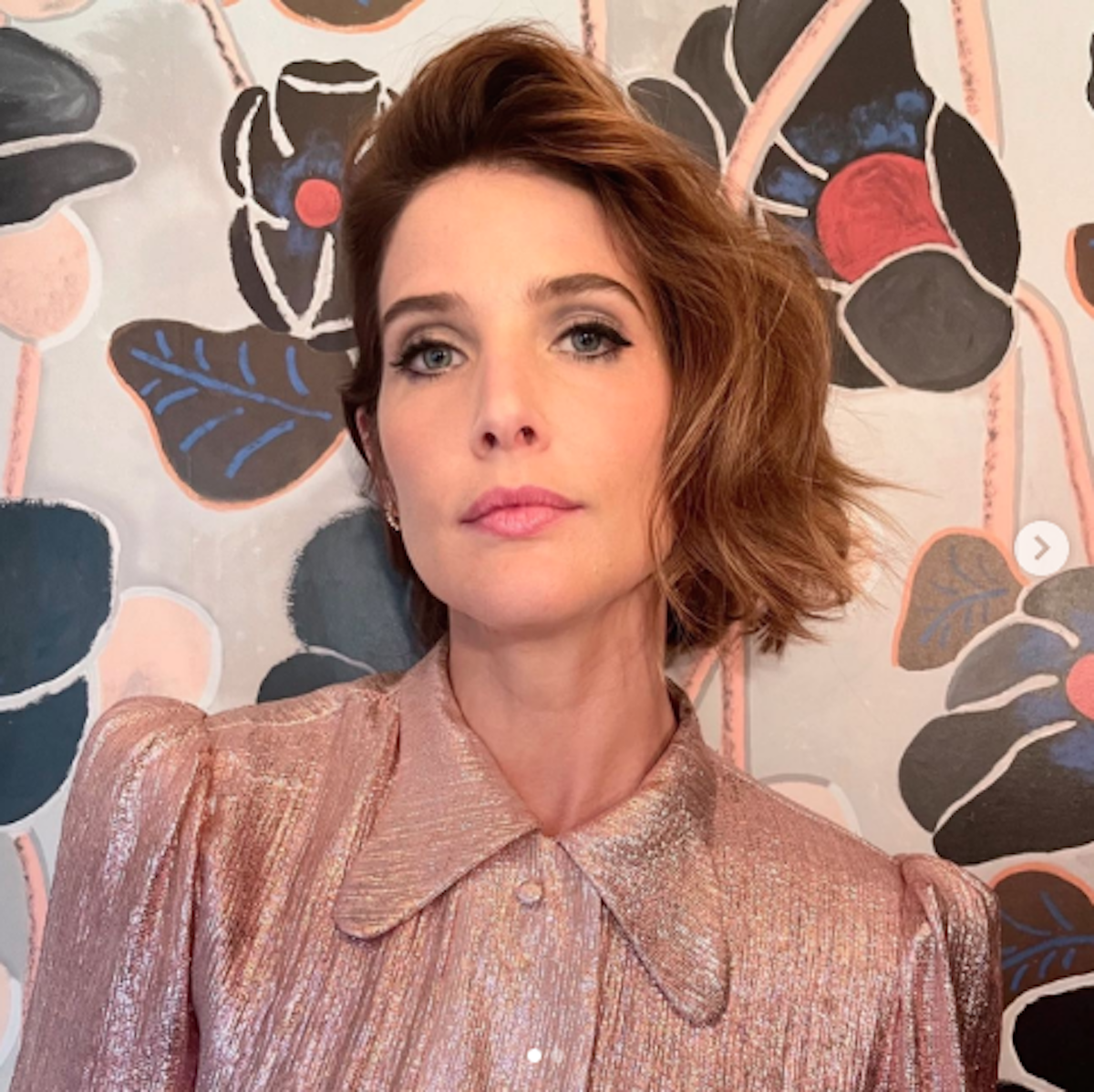 Recounting the fertility aspect of her cancer experience, Smulders previously
told PEOPLE
, "It was a mess. I think it was messy mostly because I had a great fear of not being able to have kids. "I've always been very maternal, I've always loved children and I've always wanted one of my own, and so having that not being [an] option, especially at such a young age, kids were very much not on my mind at 25, but I still wanted them one day. It was really hard and it was a really depressing thing to go through."
In some cases, women may be unable to have children following ovarian cancer treatment, because some chemotherapies may destroy eggs or the ovaries may be removed entirely.
Smulders welcomed her first child, Shaelyn, in May 2009. She later gave birth to her second child, Janita, in January 2015.  The mom of two shares her children with her actor/comedian husband Taran Killam, who she's been married to since 2012.
Smulders thanks her "great" oncologist for helping her through cancer. However, she recalls not being able to easily obtain information on her disease and fertility options.
"I remember doing mad, crazy Google searches on my disease and trying to understand it better," she explained.
"And obviously I was talking to my doctors, but there wasn't at the time and it was very bleak."
Smulder's surgery to remove her cancer took a toll on her reproductive system.
"I ended up keeping a third of one of my ovaries, and through that, was able to have two children naturally. Which, when I say that out loud, I can't even believe that happened," Cobie told Coping magazine.
"When I was able to have kids, that was everything. And it still is everything."
Smulder's dubbed that one-third "very small but mighty, apparently."
In 2018 Smulder's joined the Not on My Watch campaign, a National Movement to Empower the Ovarian Cancer Community, spread awareness, and help women with treatment.
"Like many women who have lived through an ovarian cancer diagnosis, I understand the constant fear that comes in between doctors' visits around the prospect of the cancer coming back," Smulders said in a statement.  "I am fortunate my cancer hasn't recurred but sadly this is not the norm, as many will see the disease return.
"That's why I've been inspired to join the Not on My Watch movement, to help women with recurrent ovarian cancer understand they have choices when it comes to managing their disease they no longer need to 'watch and wait' for a recurrence," she added.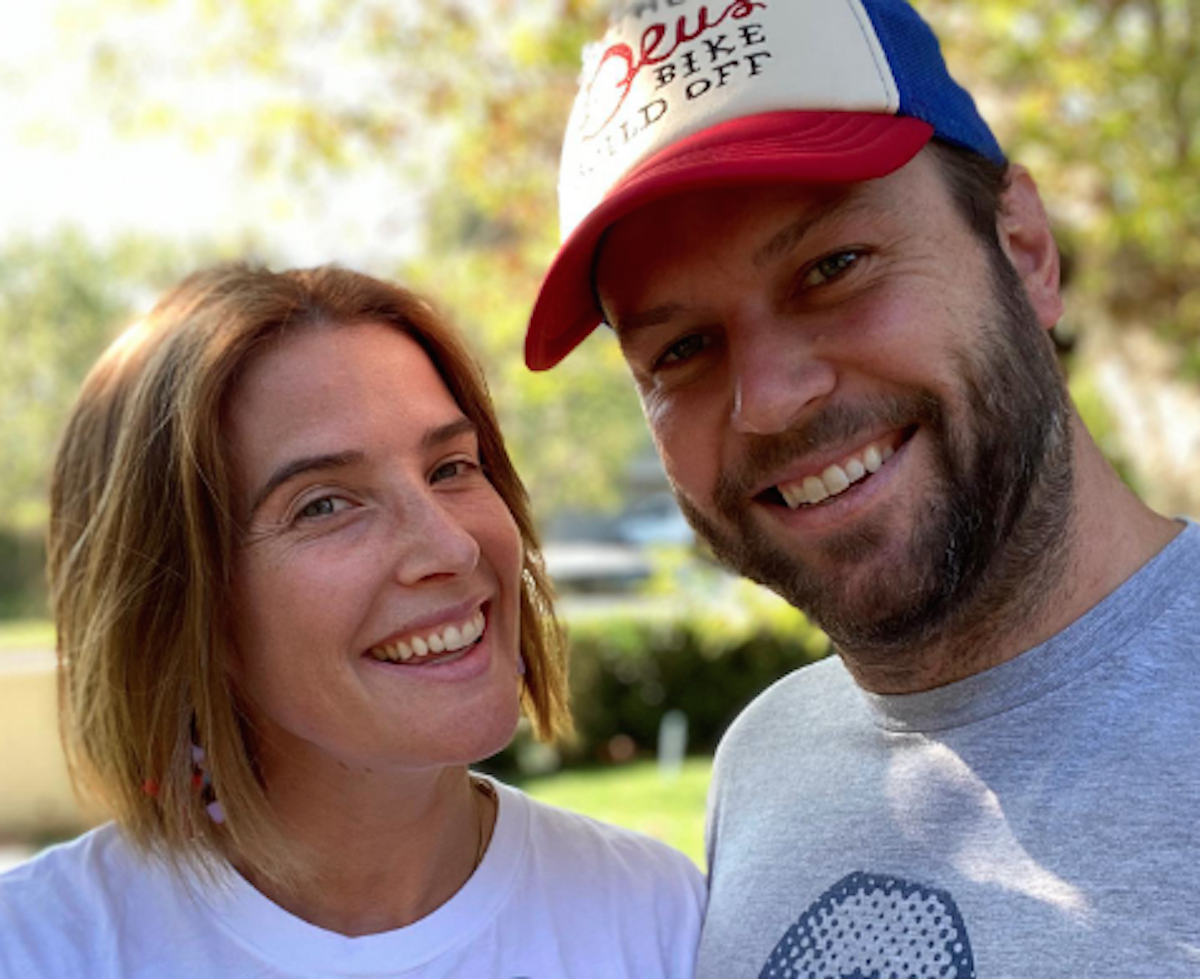 Smulders was diagnosed with cancer during filming of the third season of "How I Met Your Mother," but she decided not to go public with the diagnosis until 2015.
When she first opened up about her journey, she told Women's Health magazine that she had tumors on both of her ovaries, and the cancer had metastasized (spread) to her lymph nodes and surrounding tissues.
It took two years and several surgeries to remove all of the cancer, but Smulders still worked through treatment.
Speaking to Women's Health in 2015, Smulders said, "For me at the time, I just wanted to deal with it on my own and with my family.
"I wasn't interested in sharing it with anybody. It doesn't really benefit the world until now, when I can say, 'this is what I went through and I survived it. These are the things I did and these are the things I learned and these are the things I can show you.' Before it just felt like something I want to deal with myself."
Smulders points to the fact that ovarian cancer comes back (or recurs) after treatment for more than 80% of women, according to the National Cancer Institute.
"When you're faced against those odds it's a very terrifying place to be in.
"I think for those women, it's a great opportunity to have treatment options that weren't available to me when I was going through my own cancer. It's kind of a new day of more options and more awareness, and a place and a time where you can get more answers."
Ovarian Cancer: The "Cancer That Whispers"
Cobie Smulders was incredibly able to have kids naturally. However, not everyone has the same experience. That's why it's important for women to know about the disease as well as the fertility options that exist prior to treatment.
SurvivorNet has a large center of expert resources on ovarian cancer so women have all the critical information they need.
Gynecologic Oncologist Dr. Beth Karlan, On Pushing For Diagnosis If You Have Ovarian Cancer 
Ovarian cancer has been dubbed the "cancer that whispers" because women often don't experience symptoms until their cancer has already reached its late stages.
The symptoms that do appear at first are hard to identify as cancer. This subtlety of symptoms makes it essential for women to know the warning signs, and report them to their doctor, SurvivorNet's experts say.
The term ovarian cancer refers to a number of different tumors that grow in the ovary. The ovaries produce the sex hormone, estrogen, as well as eggs. Every woman has two ovaries, one on either side of her uterus. The fallopian tube picks up the egg from the ovary and carries it to the uterus for fertilization.
Many ovarian cancers actually begin in the fallopian tubes. A few cancerous cells first grow on the fallopian tubes and then, as the fallopian tubes brush over the ovary, these cells stick to the ovaries and eventually grow to form a tumor.
There isn't just one ovarian cancer; there are many different types that occur at different stages of life. In fact, researchers have identified over 30 types, but the three most common types are epithelial, stromal, and germ cell.
Why Ovarian Cancer Is Called 'The Cancer That Whispers'
While most women are diagnosed with ovarian cancer after age 50, there are still women in their twenties and thirties who find out they have this disease, like Smulders. And for these women, if they haven't had children yet but still want to, preserving their fertility may be a priority.
"They want to know if they'll ever be able to have a baby," Barbara Dehn, a nurse practitioner at El Camino Women's Medical Group in the San Francisco Bay Area, previously told SurvivorNet.
Options for Fertility Preservation Before Cancer Treatment
Treatment for ovarian cancer usually involves both surgery and chemotherapy. In most cases, the surgery is extensive and involves removing the ovaries, uterus, and fallopian tubes.
Women should discuss fertility-sparing options with their cancer specialists before treatment. If surgery this extensive is medically necessary, "women can decide before their surgery to freeze their eggs so that they can have a baby later on," Dehn says.
Dr. Jaime Knopman On Fertility Preservation After A Cancer Diagnosis. 
In some cases, there may not be time to wait for an egg to ripen naturally, or it's not considered safe to give women the hormones to ripen many egg follicles at once.
When this happens, a woman may opt to try a more experimental procedure in which a portion of an ovary, containing many egg follicles, is removed during surgery and then frozen. Later, the eggs contained in that section of the ovary can be ripened and fertilized for implantation.
One particularly promising option for a woman is for her eggs to be fertilized with a partner'sor a donor'ssperm. The resulting embryos are then frozen and can be implanted once the time is right for parenthood.
Frozen embryos are more likely to result in successful pregnancies than frozen eggs. (But don't get too concerned with the current success rates for these procedures, because they have been improving, and by the time you're ready to use your frozen eggs or tissues they could be even better.)
Depending on the stage and extent of a woman's cancer, it may not be necessary to have both ovaries removed. If only one is surgically removed, the goal is for the other ovary to remain intact and continue producing hormones and ripening eggs.
In this case, the woman could be able to become pregnant after treatment ends.
MORE: Preserving Fertility After Ovarian Cancer
Dehn has seen firsthand that these fertility-preserving techniques can work.
"I've had a couple of patients with ovarian cancer who only had one ovary removed and were able to go on and have their own biological child," she says.
"I've even had a patient who had one ovary left but had been told she would never be able to get pregnant on her own, who wound up with a surprise pregnancy! So I tell women not to give up hope. If you're under 40, talk to your doctor about egg freezingcalled cryopreservation."
Some chemotherapy drugs used to treat ovarian cancerincluding carboplatin and cisplatinhave been linked with impaired fertility. But you can discuss the likelihood of damage with your gynecologic oncologist, and see if there are other options that would be equally effective.
Dehn recalls another patient whose ovarian cancer was discovered while she was pregnant.
"She decided to continue her pregnancy," she recalls. "She started chemotherapy in her third trimester. Her baby was born perfectly fine and healthy."
There are many fertility-sparing treatment options for women to consider if they've been diagnosed with ovarian cancer before they've become parents or completed their families.
Your gynecologic oncologist in consultation with a reproductive endocrinologist can recommend the most effective treatment for your cancer that will also allow you a chance at natural parenthood when your treatment is complete.
Contributing: SurvivorNet Staff
Learn more about SurvivorNet's rigorous medical review process.
---