Social media is increasingly being used by relatives of cancer patients as a means to remember them fondly once they've died. These social media remembrances are especially helpful when the cancer victim was a person of public prominence, and her fans worldwide want to join in the mourning and celebration of her memory. Such is the case with the passing of the acclaimed bounty hunter Beth Chapman, wife of Duane "Dog the Bounty Hunter" Chapman. Since her death, her tight-knit family has delighted her hundreds of thousands of fans with never before seen photos honoring Beth and reminding her followers of happier times.
Now it's thanks to Beth's devoted grandson Dakota, 24, that her many fans can enjoy a photo of a vivacious Beth enjoying life with Dakota and Beth's daughter, Cecily, now 26, out on the water. Dakota shared the photo on Saturday evening.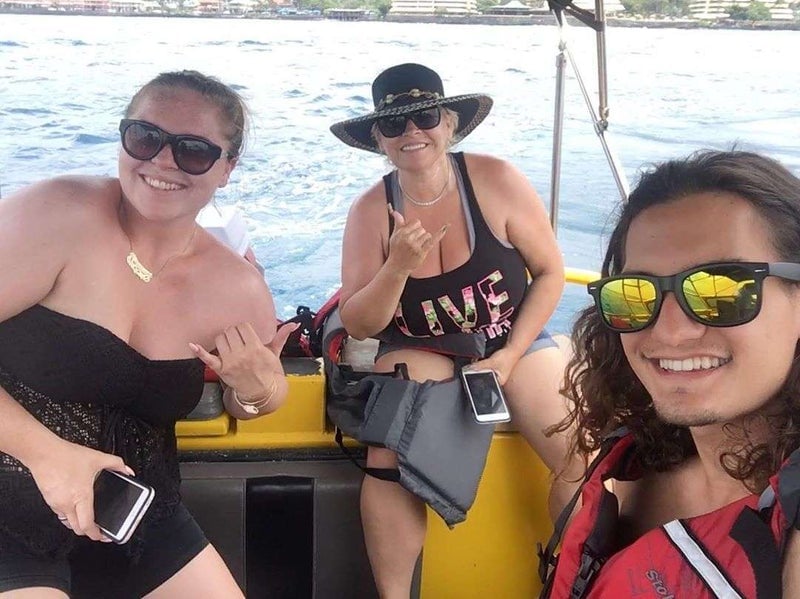 Read More
Dakota, son of Dog's son Leland, used Instagram to share the lovely photo of his stepgrandmother Beth and stepaunt Cecily. He captioned the photo with a series of heartfelt emojis, such as the "hang ten" emoji and the sunglasses emoji.
At this writing, the photo from Dakota has garnered almost 13,000 "likes".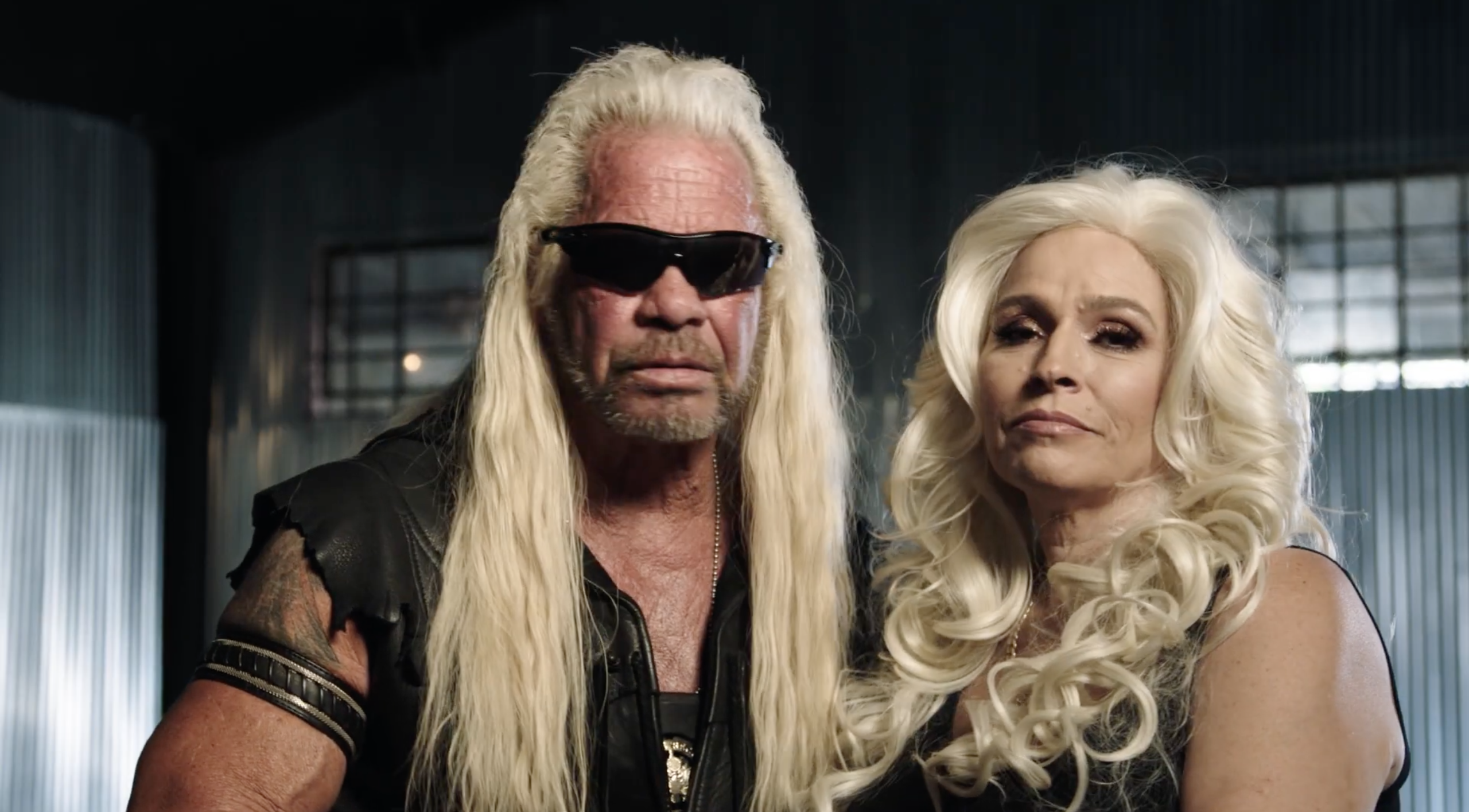 "Dakota I believe you were real close to your grandma. It brings tears to my eyes. I'm close to my grandson also. There's just nothing like it," wrote smoothlips101
"Love the picture of your family dog bounty Hunter those are good memories every time I watch the show I cry and I cried when I heard that Beth passed away but as you say she's not dead she's just sleeping and she's looking down on you from heaven," added katmadvid52.
pottsjean wrote: "Beautiful picture her memories will live on forever.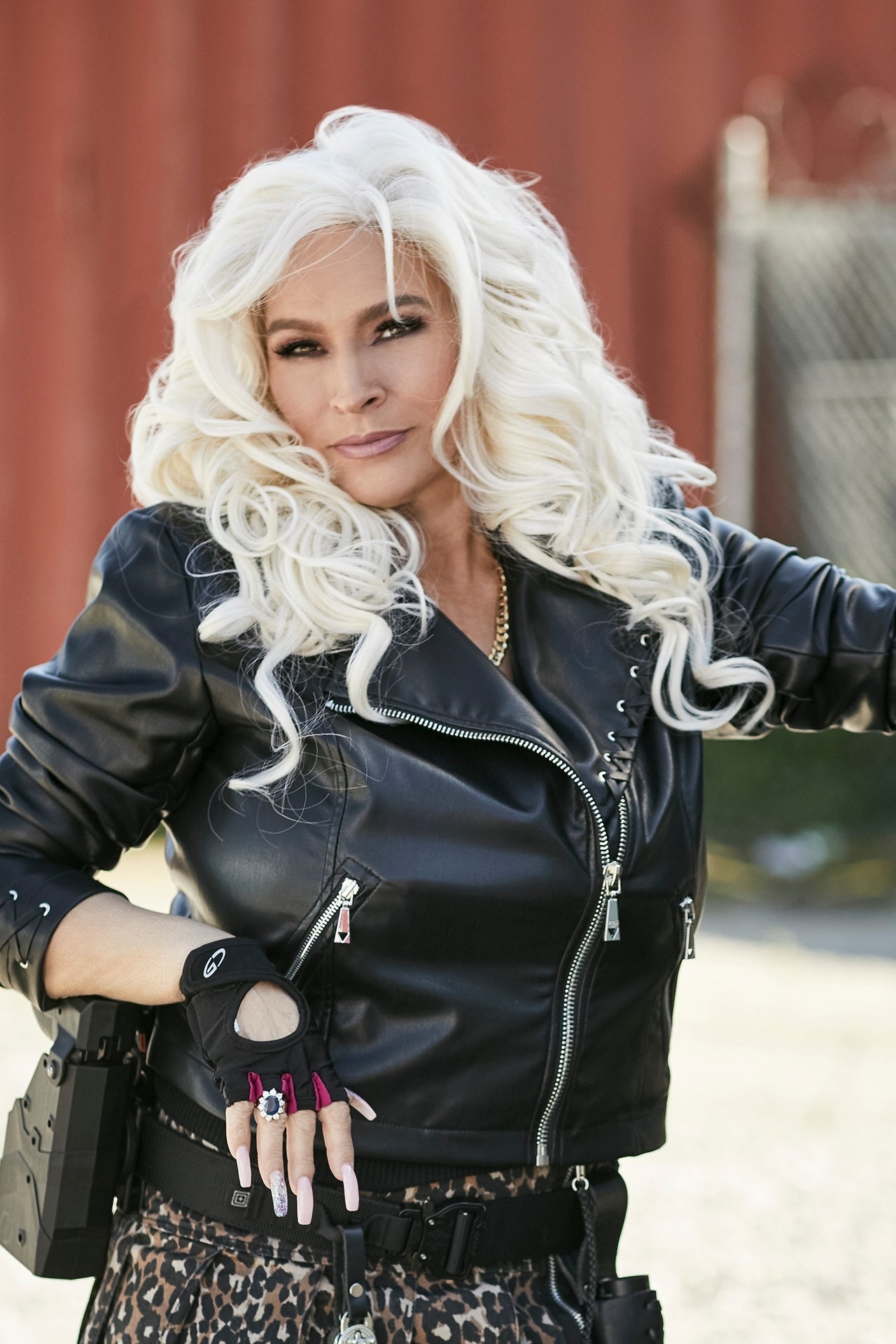 "Miss u beth.????" added  pritchardbarbara
"God gained a beautiful angel. My prayers are with you and your family," wrote another fan.
Previously, on July 3, Dakota, 24, had shared a few photos of Beth to his Instagram story.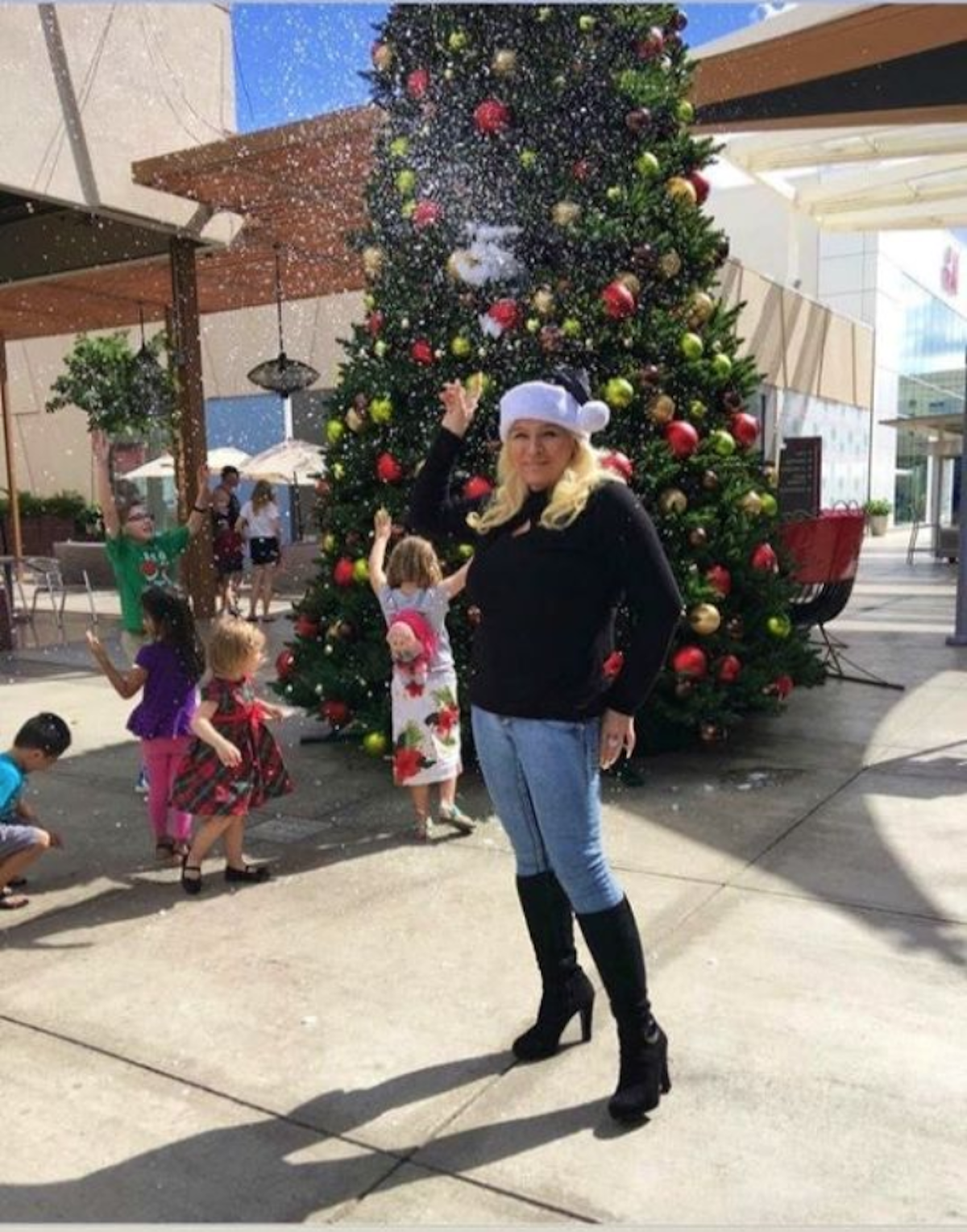 One was of Beth herself, and one was a repost from the late bounty hunter's Instagram. Dakota posted the photo featured at the top of this story, which he originally posted in December of 2017, which features Beth looking spirited surrounded by children and holiday decorations. The photo was taken when the two were Christmas shopping together. He also posted the photo featured below, along with Beth's original caption — another repost from December 2017.
"Seriously the best grandson of all times," Beth captioned the photo, "…you know he loves his Grandma when he's not afraid to carry my purse."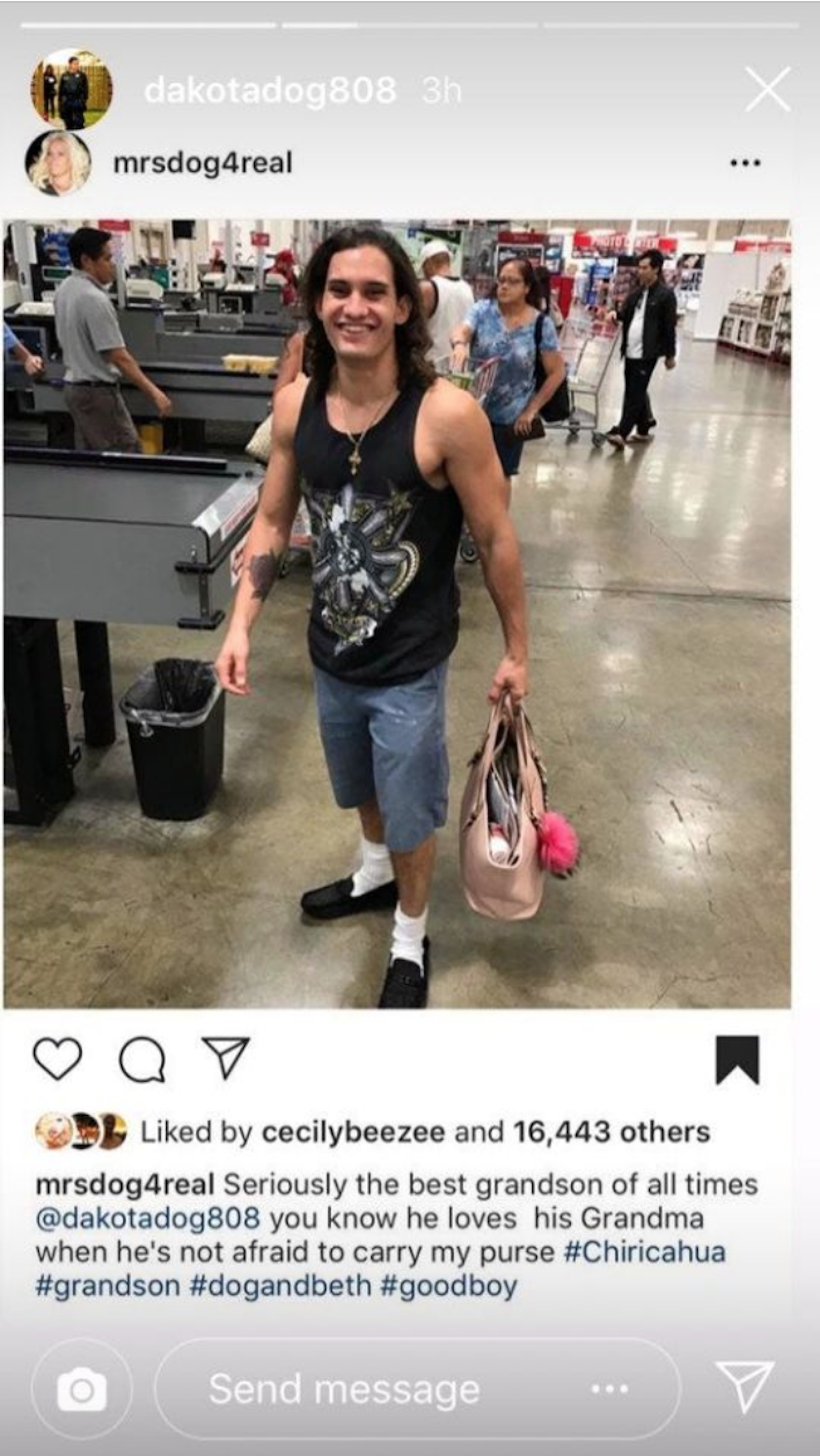 Dakota also posted photos from a memorial the family held for Beth in Hawaii. The photos showed the beautiful scene on Fort DeRussy Beach in Waikiki, where the family held a traditional ceremony and paddle out for Beth.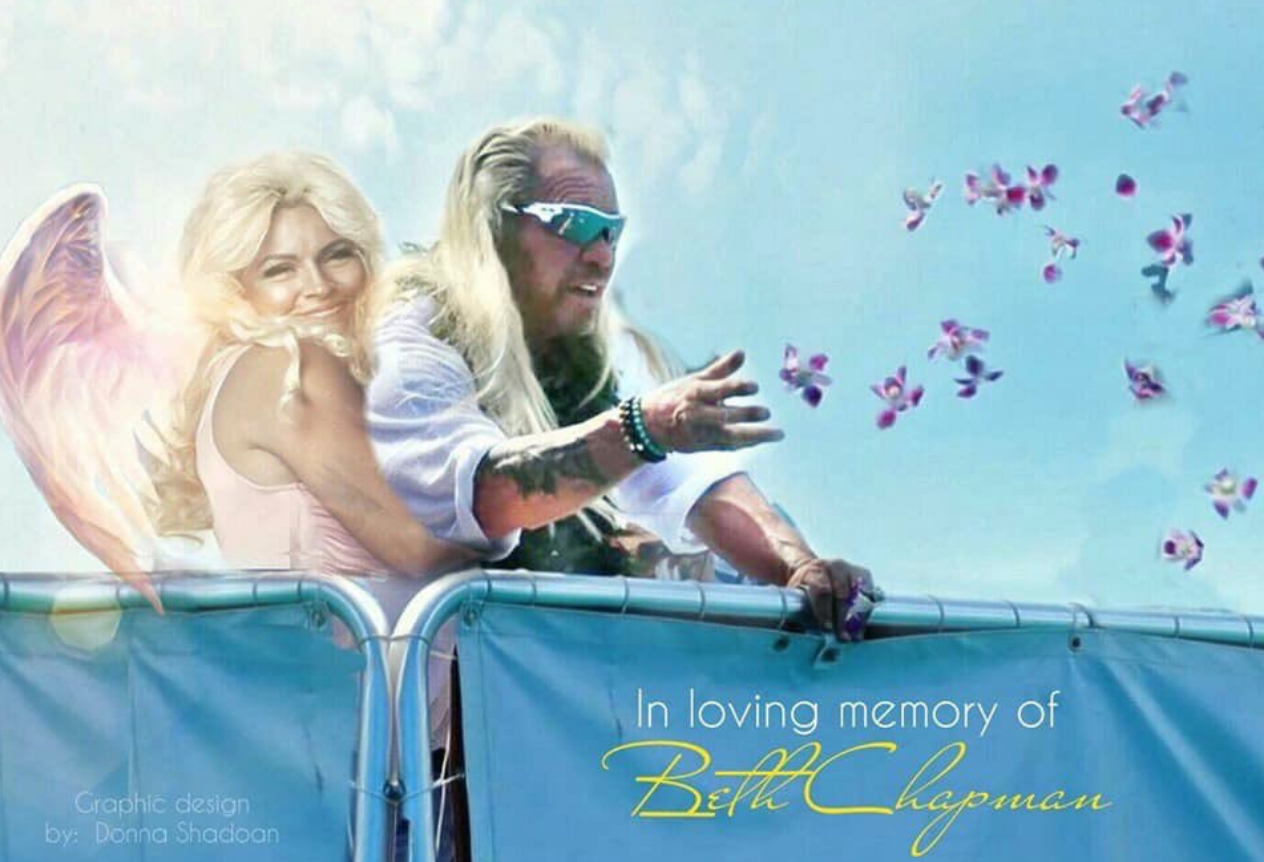 Beth will be honored July 13th with a public memorial in Colorado, where she was born and raised. The family is bracing for massive crowds and coordinating with security, as well as trying to arrange for a live feed.
Dakota, a licensed bondsman, has appeared on the Chapman family's reality shows. He recently himself became a father.
Dakota's fellow Chapmans have recently been charming Beth's followers with many wonderful throwback photos.
Learn more about SurvivorNet's rigorous medical review process.