Hoppus Reports Feeling Better
Blink-182 singer Mark Hoppus is undergoing chemotherapy for cancer treatment and tells fans during a Twitch broadcast that he's doing well.
Hoppus cited some difficult side effects though, saying he felt "hellish" one day; some chemotherapy side effects can be mitigated with some newer technologies, like cooling caps and advanced antiemetics.
The singer is keeping a positive attitude through his cancer, which can, in some cases, help the prognosis.
Anyone fighting cancer knows there are good days and bad days, and Blink-182 singer Mark Hoppus, 49, is experiencing that firsthand as he undergoes chemotherapy to fight cancer and told fans on Twitch that some days are "hellish."
Related: 'It Sucks & I'm Scared': Blink-182 Frontman Mark Hoppus, 49, Reveals He Is Battling Cancer; Why Cancer Screenings Are Critical
Read More
While Hoppus is transparent with the side effects of chemotherapy, he stays positive, too. During his Blinko Bingo broadcast on Twitch, he shared with fans, "How am I feeling today?
I feel much better
than yesterday. Yesterday was hellish."
Related: 'You've Got This, Brother': B.J. Novak, Wolf Van Halen, Travis Barker, Tom Delonge Show Support for Blink 182 Rocker Mark Hoppus, Who Just Announced Cancer Diagnosis
Hoppus says that on Sunday he felt better, went for a walk, and didn't feel nauseous. "I haven't felt like I was going to throw up today, so we'll take it as a win," Hoppus tells Twitch viewers. He says that he'll next stream on Twitch "when I feel well enough, which will hopefully be a lot."
Hoppus recently shared on Instagram that he is battling cancer. It is not clear what type of cancer he has.
"For the past three months I've been undergoing chemotherapy for cancer. I have cancer. It sucks, and I'm scared, and at the same time I'm blessed with incredible doctors and family and friends to get me through this," Hoppus wrote.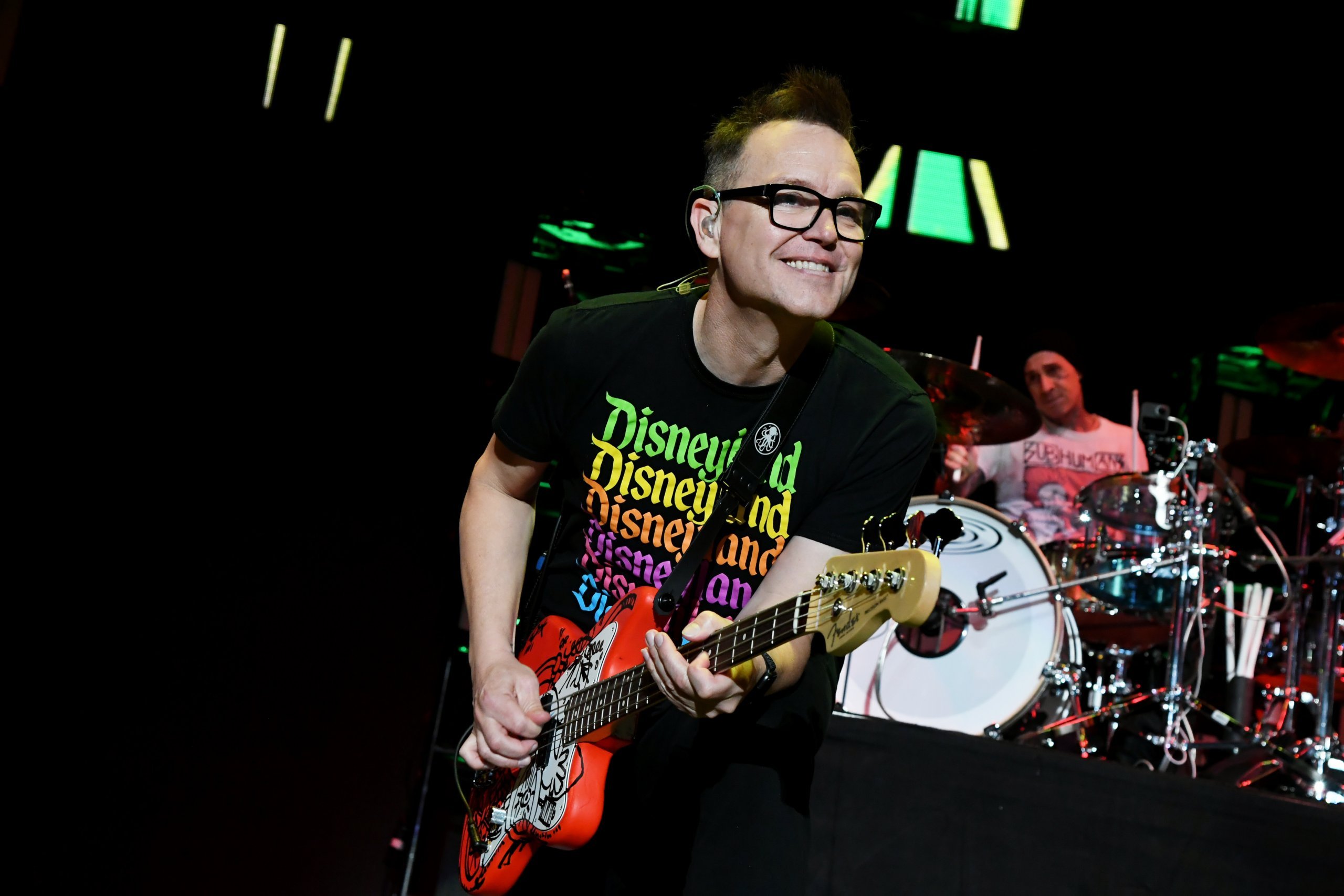 Coping with Chemotherapy
As Hoppus alludes to, coping with the side effects of chemotherapy can be very difficult. Some common side effects of chemo include fatigue, nausea, pain, hair loss, loss of appetite and more.
Related: Can You Get Chemotherapy for Cancer at Home? The New Push During COVID-19
Thankfully, with new technology, some effects of chemo can be mitigated, to a degree. For example, cooling caps can help lessen the impact of potential chemotherapy-related hair loss.
Related: Motherhood After Chemotherapy — Yes, It's Possible; Here's What You Should Know About Fertility Preservation
Dr. Michael Ulm says in an earlier interview that extreme nausea no longer needs to be an issue for most people getting chemotherapy. "One of the things that patients worry most about is nausea with chemotherapy," he says. "With modern medicine and modern antiemetics that you should never have severe nausea. And you should never throw up."
Not Your Parents' Chemotherapy: New Solutions for Nausea, Hair Loss, and Other Chemo Side Effects During Ovarian Cancer Treatment
Maintaining a Positive Outlook While Fighting Cancer
Hoppus is impressively keeping a positive outlook as he battles his cancer, and other cancer fighters may take comfort in both his optimism, as well as authenticity. Cedars-Sinai colorectal surgeon Dr. Zuri Murrell says that staying positive through cancer is important, and may positively impact prognosis, too.
Related: An Attitude of Gratitude: 'Appreciating These Beach Days More than Ever,' Says Actress Selma Blair Amid MS Battle
"My patients who thrive, even with stage 4 cancer," says Dr. Murrell, "from the time that they, about a month after they're diagnosed, I kind of am pretty good at seeing who is going to be OK."
Related: Iconic Musician David Bowie Leaned on Humor in Final Days of Liver Cancer in 2016; New Remastered Bowie Album Recently Released
"Now doesn't that mean I'm good at saying that the cancer won't grow," he says. "But I'm pretty good at telling what kind of patient are going to still have this attitude and probably going to live the longest, even with bad, bad disease. And those are patients who, they have gratitude in life."
Learn more about SurvivorNet's rigorous medical review process.